Eighth Blackbird
Hand Eye
Featured image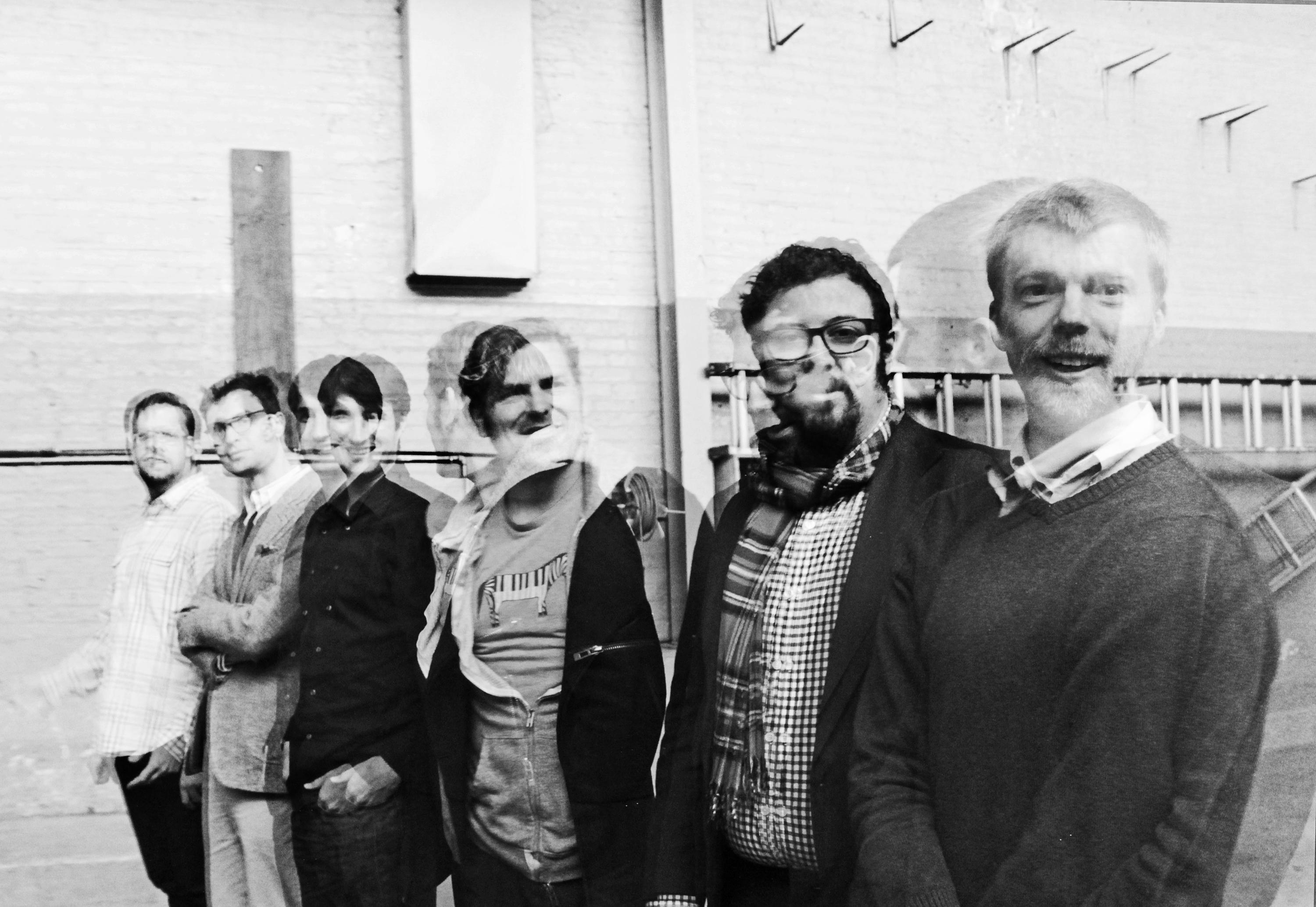 Watching eighth blackbird in action, you envied a composer's opportunity to challenge these versatile, expressive performers.

—New York Times
About
Hand Eye connects the expressive powers of two dynamic groups in one vibrant project. The six members of new music group Eighth Blackbird are paired with Sleeping Giant, a collective of six remarkable composers. Each composer wrote a different section of the piece, composing it in reference to a different visual artwork, and each section of the piece highlights one musician of Eighth Blackbird. The entire evening is saturated in projections by CandyStations, who has designed and performed live concert visuals for Sufjan Stevens, Bright Eyes, St. Vincent, Wilco, Calexico, ETHEL, and others.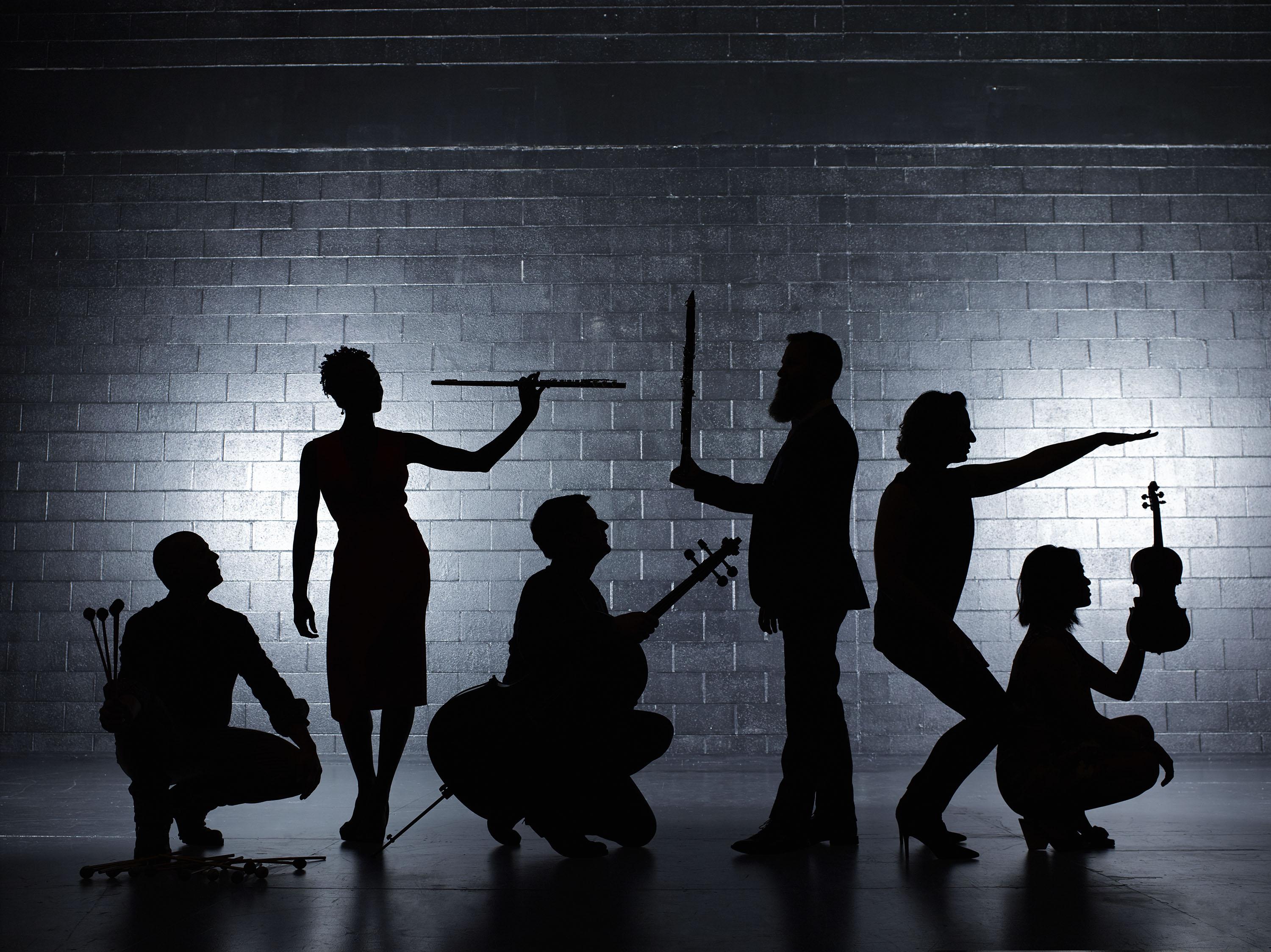 About the Artists
Eighth Blackbird combines the finesse of a string quartet, the energy of a rock band, and the audacity of a storefront theater company. The Chicago-based, three-time Grammy-winning musicians tour nationally and internationally and have been consistently presented in recent years by MCA Stage. They are the MCA's artists in residence for the 2015–16 season, offering visitors access to ongoing rehearsals, visual displays, discussions, concerts, and more. The Los Angeles Times has deemed the birds "examples of a new breed of super-musicians. They perform the bulk of their new music from memory. They have no need of a conductor, no matter how complex the rhythms or balances. They are . . . stage animals, often in motion, enacting their scores as they play them. They are without stylistic allegiances . . . all come easily and naturally."
The group actively commissions new music from a range of composers, including Steve Reich, Jennifer Higdon, Steve Mackey, Missy Mazzoli, Mark Anthony Turnage, Amy Beth Kirsten, and John Luther Adams. Eighth blackbird is also known for their interdisciplinary collaborations and has worked with visual artists, choreographers, and theater artists. The group has a decade-long relationship with Chicago's Cedille Records, which has produced six of its acclaimed recordings. Its three Grammy Awards are for the recordings strange imaginary animals, Lonely Motel: Music from Slide, and Meanwhile. Recent MCA Stage engagements have included a program with composer Amy Beth Kirsten in 2014 and composers/performers Nico Muhly and Bryce Dessner in 2013\. Taking its name from the evocative Wallace Stevens poem, "Thirteen Ways of Looking at a Blackbird" (1917), Eighth Blackbird is composed of players Matthew Duvall (percussion), Natalie Joachim (flute), Lisa Kaplan (piano), Yvonne Lam (violin and viola), Michael Maccaferri (clarinet), and Nicholas Photinos (cello).
Sleeping Giant is a Brooklyn-based collective of six young American composers: Timo Andres, Andrew Norman, Jacob Cooper, Christopher Cerrone, Robert Honstein, and Ted Hearne. The Sleeping Giant composers embrace diverse musical approaches, from the rambunctious energy of Andrew Norman to the fragile lyricism of Chris Cerrone, from the flickering virtuosity of Timo Andres to the driven tunes of Ted Hearne, and from the atmospheric beauty of Jacob Cooper to the minimalist strength of Rob Honstein. These "talented guys" (The New Yorker), who are "rapidly gaining notice for their daring innovations, stylistic range and acute attention to instrumental nuance" (WQXR) have composed a diverse body of music that prizes vitality and diversity over a rigid aesthetic. Their works have appeared in concert halls and clubs throughout the United States and Europe, from Carnegie Hall and Kennedy Center to Wigmore Hall and the Concertgebouw in performances by the Berlin Philharmonic Foundation, the Los Angeles Philharmonic, the Los Angeles Chamber Orchestra, the Minnesota Orchestra, the Orpheus Chamber Orchestra, New York City Opera, the Jack Quartet, and the New York Youth Symphony.
CandyStations, aka Deborah Johnson, is a Brooklyn-based, multidisciplinary artist specializing in show design and performance visuals. She has worked with bands and musicians including Sufjan Stevens, Ray LaMontagne, St. Vincent, M. Ward, Calexico, Lambchop, ETHEL, and Wilco, performing in such venues as MASS MoCA, The Museum of Modern Art (MoMA), Radio City Music Hall, Madison Square Garden, Brooklyn Academy of Music, The Fillmore, The Ryman, and Wiener Konzerthaus. CandyStations embraces the collaborative nature of production, reaching out to a diverse network of set and lighting designers, programmers, and fabricators to contribute their unique skills to create incomparable, transcendent shows.
Funding
Lead support for the Eighth Blackbird residency is provided by Helen and Sam Zell.
Lead support for the MCA Stage New Works Initiative is provided by Elizabeth A. Liebman.