Tatsu Aoki/Tsukasa Taiko
Taiko Legacy 12
Featured image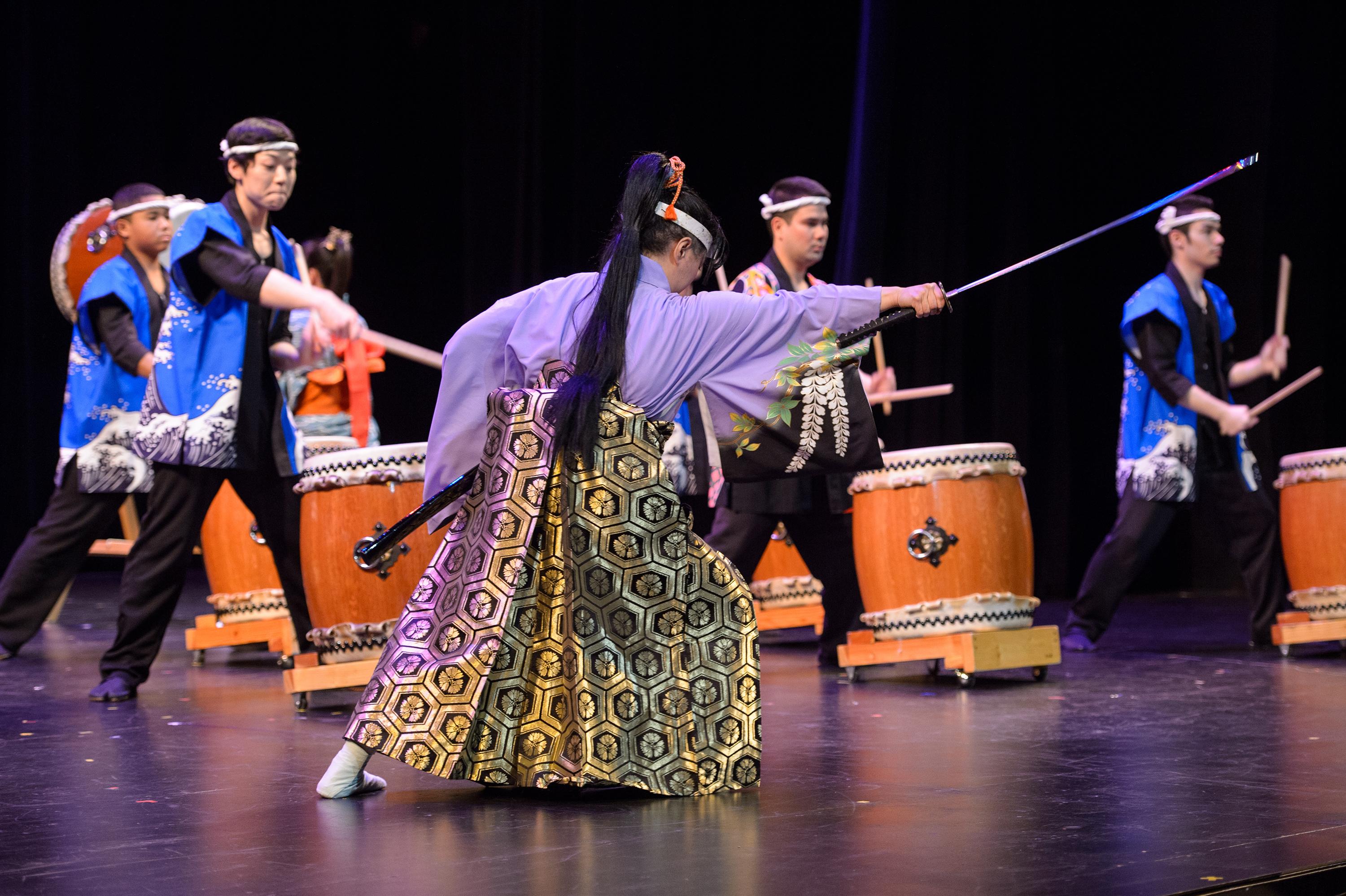 Copresented with Asian Improv aRts Midwest
An eclectic slate of contemporary and classical music and dance artists from Tokyo, San Francisco, and Chicago reunite at MCA Stage for two distinct and inventive programs, rooted in the unmistakable sound of taiko. Once heard only at traditional ceremonies and temples in Japan, today taiko allows artists to explore exuberant expression and the fullest possibilities of drumming.
Taiko Legacy 12 is a matinee and perennial favorite of families. It is performed by Tsukasa Taiko, celebrated for convening three generations of drummers in its ensemble and representing today's vibrant pan-Asian heritage. The core Japanese aesthetic in authentic taiko and classical instruments and kimono dance is forefronted in this program, which features the dance art of grandmaster Shunojo Fujima and Yoshinjo Fujima, along with esteemed musical artists from Tokyo, grandmasters Chizuru Kineya, Kizan Kawamura, and Takane Umeya; San Francisco's Francis Wong, Melody Takata, and Gen Ensemble; and Jonathan Chen, from New York.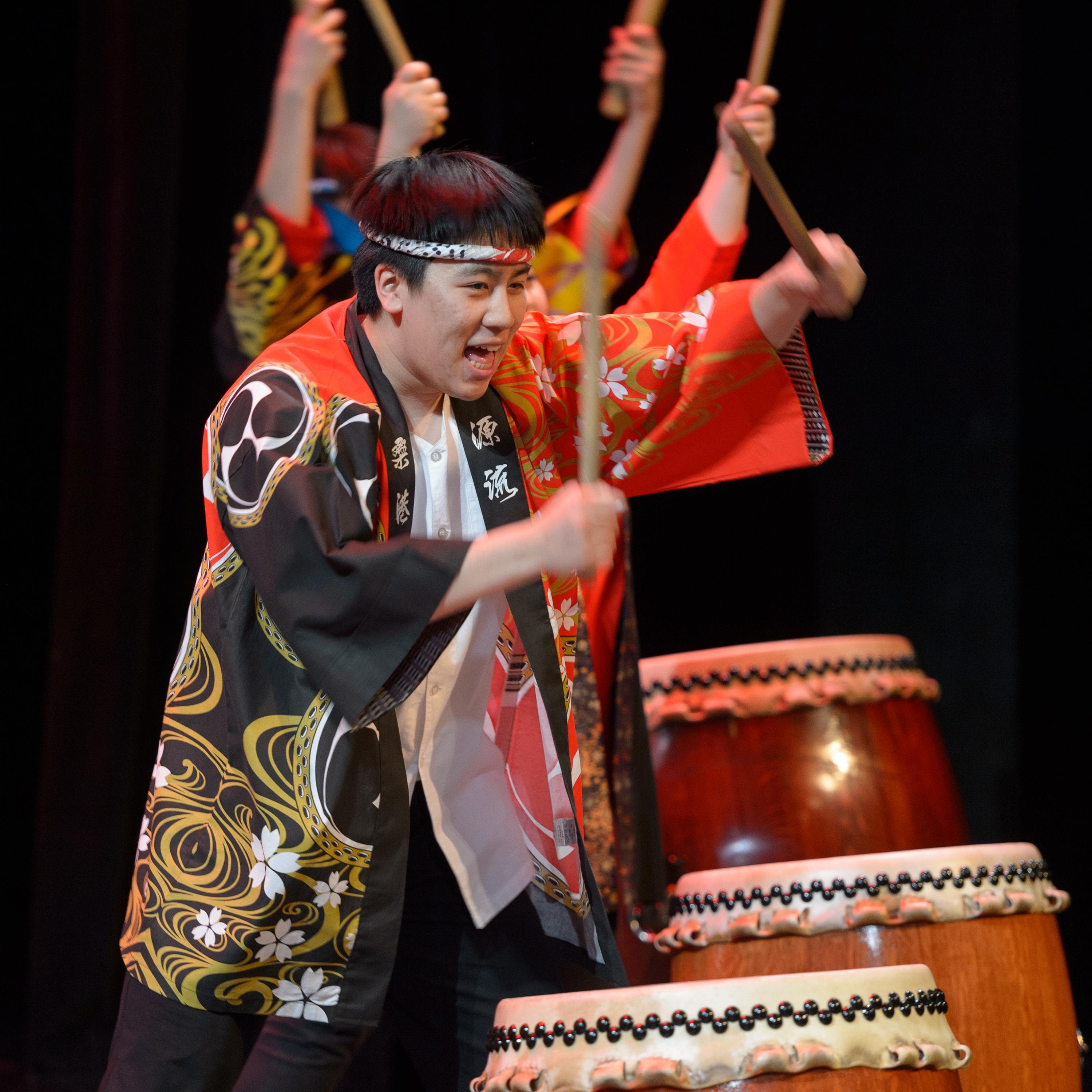 About the Artists
Tatsu Aoki is a leading artist and advocate for the Asian American community. He was born in Tokyo in 1957 to Toyaki Moto, an artisan family proficient in Okiya, the tradition of working as booking and training agents for geisha. In the late 1960s—in the face of Tokyo's economic and social decline, which forced many traditional family businesses to close, and his grandmother's passing—he shifted his training to American pop and experimental music. By the 1970s, Aoki was active in Tokyo's underground arts movement as a member of Gintenkai, an experimental ensemble that combined traditional music and new Western forms. He began working in small-gauge and experimental films, influenced by his biological father, who was a movie producer at Shintoho Studio.
In 1977, Aoki entered the School of the Art Institute of Chicago, where he is now adjunct associate professor in the film, video, and new media department, teaching film production and history. He has produced more than thirty experimental films and is one of the most in-demand performers of bass, shamisen, and taiko, contributing more than ninety recording projects and touring internationally for the last twenty-five years. Aoki is founder and artistic director of Chicago Asian American Jazz Festival and president of San Francisco–based Asian Improv Records (AIR), which earned a Grammy Award nomination for the Max Roach and Jon Jang collaboration The Beijing Trio. Aoki has performed with masters such as Roscoe Mitchell, Don Moye, pipa virtuoso Wu Man, and the late Chicago legend Fred Anderson. His compositions include ROOTED: Origins of Now, a four-movement suite for a big band (2001), and Basser Live(1999) and Basser Live II(2005)—both of which premiered and were recorded at the MCA. The Asian American Institute awarded Aoki the Milestone Award in 2007 for his contribution to Chicago-area arts. In 2010, he received the Japan America Society of Chicago's Cultural Achievement Award, as well as a coveted 3Arts Artist Award.
Grandmaster Shunojo Fujima received his natori (professional performance name)—a major milestone for a practitioner of the Japanese cultural arts—at an early age. He opened a school of classical dance in Tokyo and has been directing his own dance group in Chicago for 37 years. In 2013 he received the Japanese Foreign Minister's Commendation Award for his ongoing work in the United States.
Tsukasa Taiko, cofounded by Tatsu Aoki in 1996, encompasses the largest multigenerational ensemble in the US performing in traditional and contemporary forms. Its annual Taiko Legacy is characterized by an unusual combination of drumming, shamisen (lute), and shinobue (flute)—with improvisations and collaborations with international jazz and dance artists. Tsukasa Taiko has performed at the Bunka Shutter Hall in Tokyo; the Malta International Theatre Festival in Poznan, Poland; the Smithsonian; and Yerba Buena Center for the Arts in San Francisco. Notable MCA projects include Aoki's 1997 Basser Live, a jazz trio concert, and Aoki's world premiere of Big Band: Origins of Now for orchestra.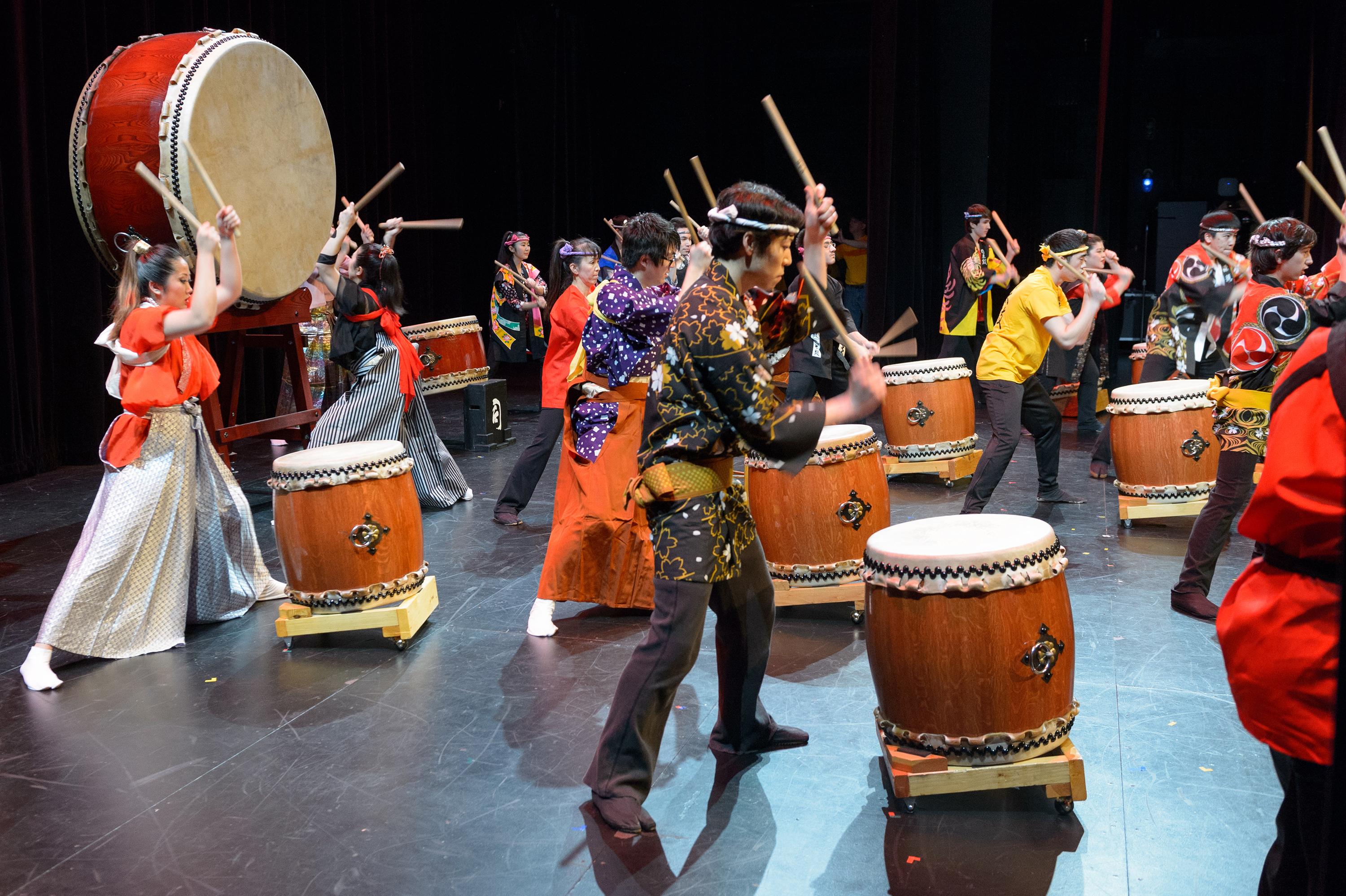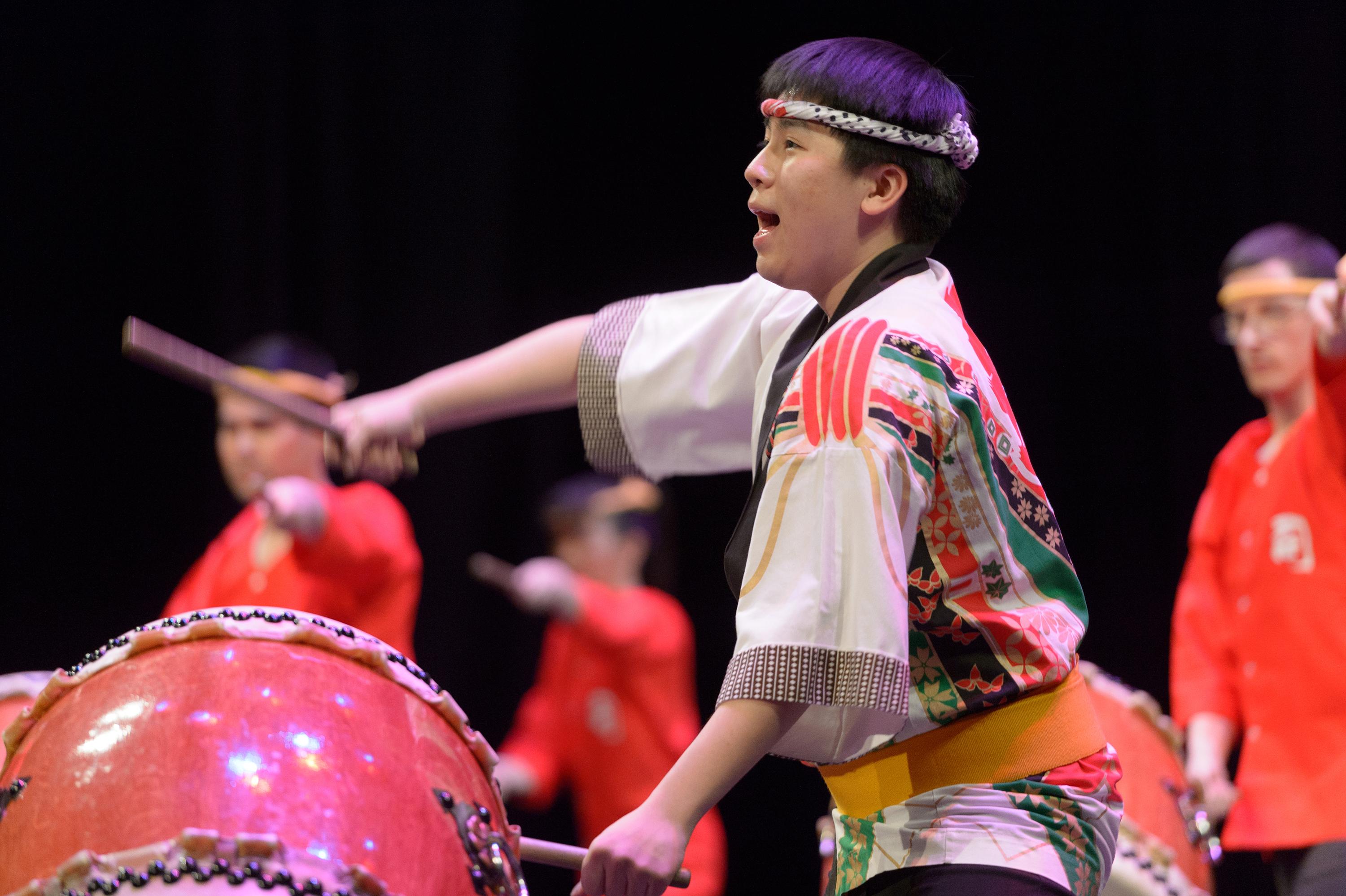 Funding
Generous support for MCA Dance is provided by David Herro and Jay Franke.