Tuesdays on the Terrace David Boykin
About
Enjoy an evening of free music on the MCA's Anne and John Kern terrace and sculpture garden with our annual summer performance series highlighting artists from Chicago's internationally renowned jazz community.
David Boykin began studying music on the clarinet in 1991 at the age of 21, and first performed professionally in 1997. Since then, he has released 16 recordings as a band leader; appeared as a featured guest on other prominent musician's recordings, including Nicole Mitchell, Chad Taylor, Josh Abrams, and Mike Reed; performed at major international jazz festivals and smaller venues locally and globally; and founded Sonic Healing Ministries, an organization dedicated to the spiritual evolution of humanity through music.
Boykin's latest endeavor, the Astro-Soul Project, features a new expression from the composer, saxophonist, and band leader. This project features Boykin singing original songs ranging in style from traditional jazz-blues to soul-jazz to his self styled astro-soul, described by Boykin as a fusion of the spirit and aesthetics of Chicago avant-garde jazz style with the soul, funk, and sensuality of electro-soul music.
Hosted by Al Carter-Bey, WHPK 88.5 FM, University of Chicago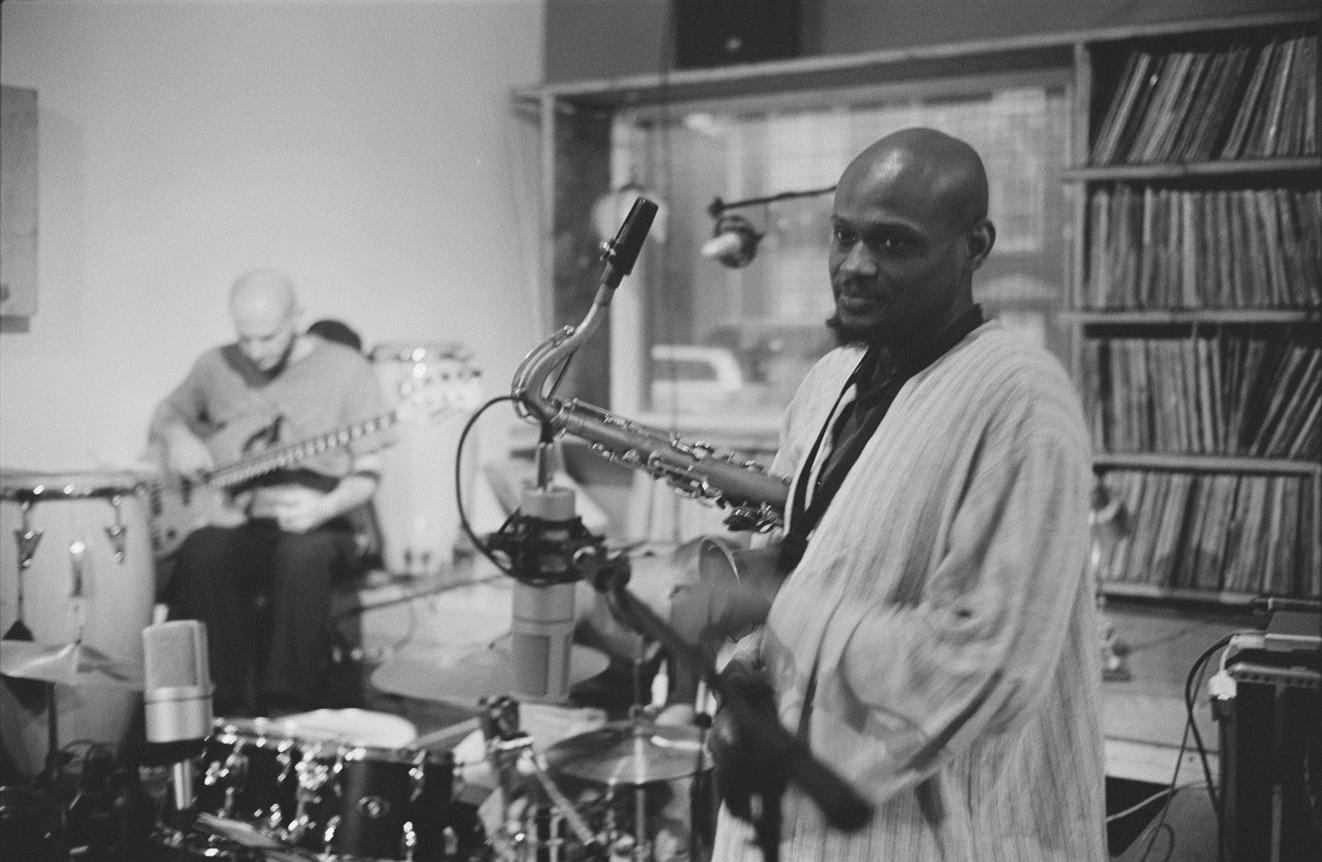 ---
Join us for free live jazz concerts every Tuesday, June 2–September 29, 2015, 5:30–8 pm.
Dine on our terrace and enjoy a buffet, which features a changing menu of themed dishes using fresh, locally grown produce from the MCA Farmers' Market. Reserve a table by calling 312-397-3805. The buffet is $26 per person.
For a more impromptu evening, open seating is available on our terrace or bring a blanket to relax on the garden lawn. Hamburgers, house-made sausages, and a variety of freshly made salads may be purchased from our outdoor grill along with cold beverages, wine, and seasonal cocktails from the bar on the lower terrace.
Sorry, outside food and beverages are not allowed.
In case of rain, the event takes place inside the MCA Café.
WDCB 90.9 is the Media Sponsor of Tuesdays on the Terrace.
<!— WDCB Logo —>