International Contemporary Ensemble
Anna Thorvaldsdottir
Featured image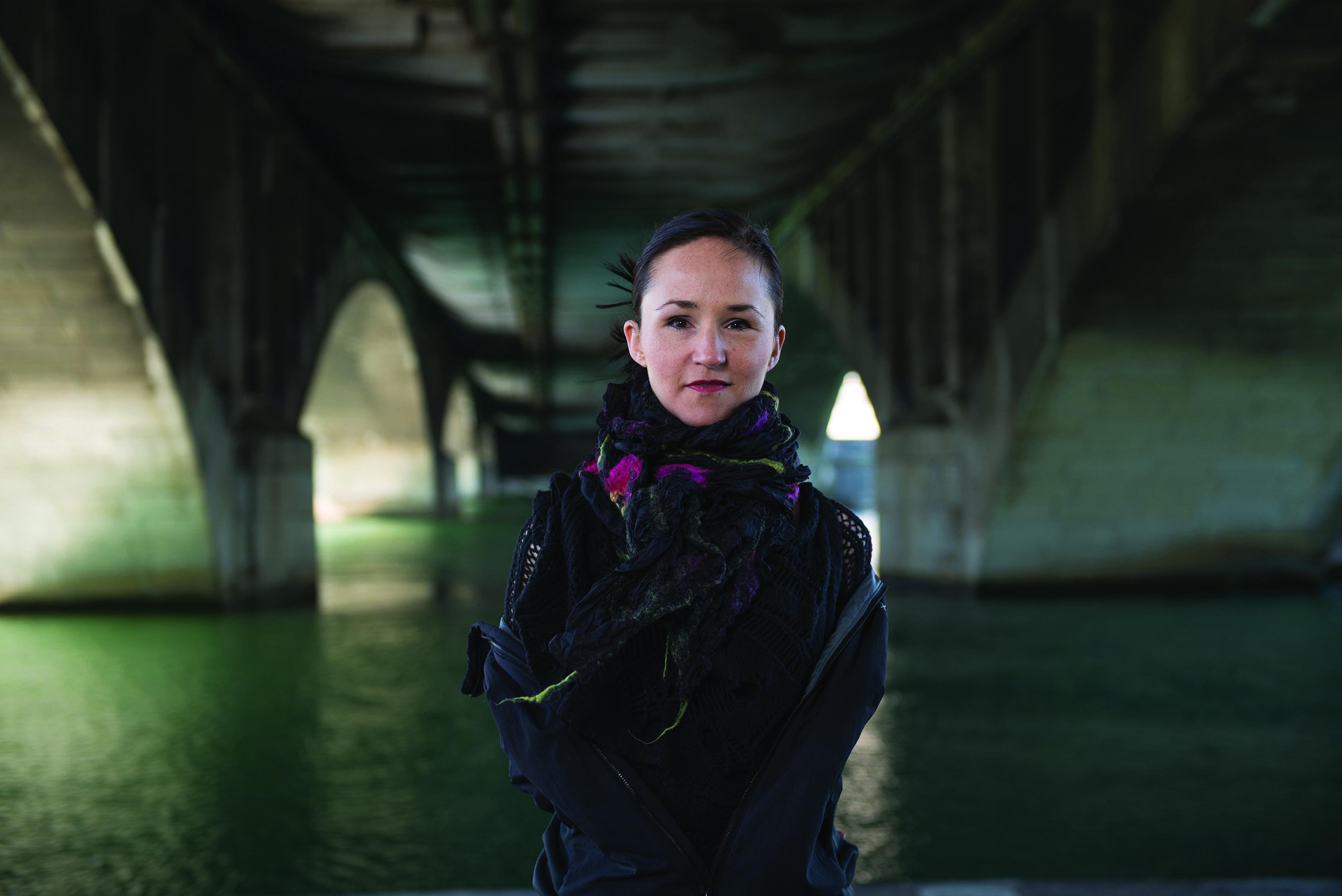 About
New music pacesetters ICE return to MCA Stage with a concert of evocative music by Anna Thorvaldsdottir. The primary piece is her atmospheric trilogy In the Light of Air, commissioned by ICE and premiered at the Reykjavik Arts Festival. An inspired collaboration between the musicians and composer, In the Light of Air is scored for the ethereal combination of viola, cello, harp, piano, percussion, and interactive lights and sound. As the musicians breathe and play their instruments, they activate a constellation of lights that shape the environment. Additional ornaments made of metal are also played; called Klakabönd in Icelandic or "a bind of ice," they were designed by Thorvaldsdottir and created by artist Svana Jósepsdóttir.
Thorvaldsdottir imbues In the Light of Air with subtle nuances and flowing textures of sound materials and harmonies that stream together. Explaining the total experience, she says, "internally I hear sounds and nuances as musical melodies." Parts of the work are constructed around the idea of each musician being a soloist in the setting of a chamber ensemble, and the musicians alternate between traveling from collective instrumental alliances and into solo approaches.
The program also features two more recent works by Thorvaldsdottir: Tactility, an installation soundscape for percussion and harp, and Transitions, a piece for solo cello and electronics. This is Thorvaldsdottir's first appearance in Chicago and she will be present for the event and related discussion.
Doyle Armbrust, "Anna Thorvaldsdottir's Exquisite Solitude," Music and Literature, March 18, 2015
"Anna Thorvaldsdottir's recent ascendance into the new music scene's upper atmospheres has proved as ineluctable and stunning a sight to behold as ground-to-cloud lightning. Scanning the Classical Top 10 lists at the close of 2014, readers might reasonably have wondered if an editorial dictate had been handed down from on high, reserving a slot expressly for "Albums by Icelandic Composers Named Anna." The near-universal critical acclaim has certainly been richly deserved, as Thorvaldsdottir's new Aerial is a record that unfurls vast and bewildering sonic panoramas before the listener, confounding in scope and yet familiar in a way that renders the experience utterly visceral and intimate. These sounds, alternately as intimidating as a legion of ancient carnyx horns and as hushed as twirling samaras, deposit the listener in the midst of colossal external landscapes—landscapes that could also, and just as plausibly, have originated from within the fanciful bounds of one's own cerebral cortex.
Thorvaldsdottir is a self-described introvert, but let it be said that she also has a high tolerance for the persistent, dropped call pageant that is the Skype interview. Between bubbly sounding reconnection alerts, an extensive conversation ensued, dipping into themes that touched on the natural world, musical influences, the creative process, fame—and why the hell everyone is so entranced with Iceland . . ."
Read the complete essay.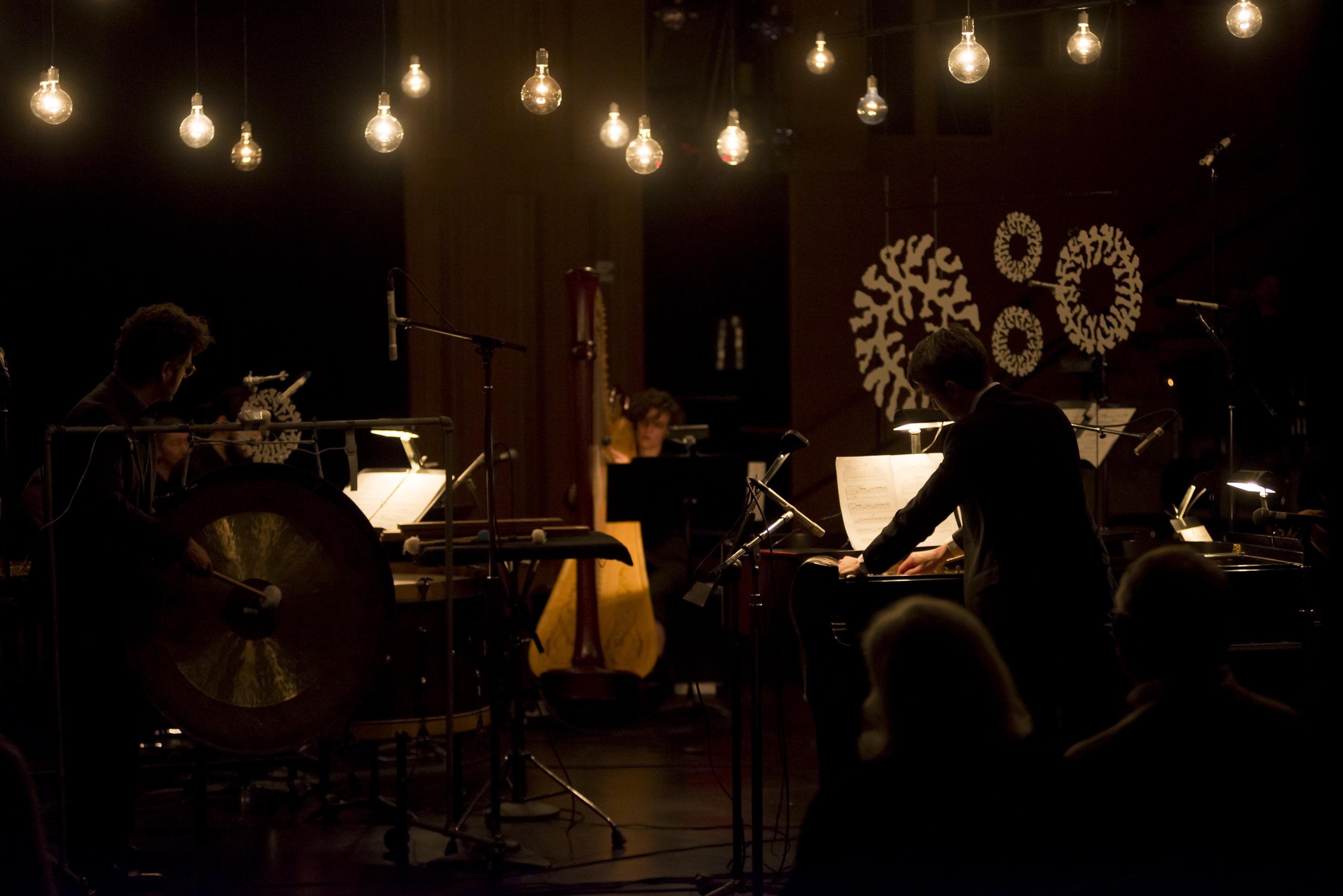 About the Artists
Anna Thorvaldsdottir is a prominent Icelandic composer who frequently works with large structures of sounds for instrumental ensembles, soloists, voices, or electronic mediums. Her music often portrays a flowing world of sound with an enigmatic lyrical atmosphere, reflecting her sense of imaginative listening to landscapes and nature. Thorvaldsdottir's music is frequently performed in Europe and the US, and her works have been nominated and awarded on many occasions. Her chamber orchestra piece "Hrim" was awarded Composition of the Year at the Icelandic Music Awards 2011, as well as the International Music Prize for Excellence in Composition 2011\. At the Icelandic Music Awards 2012, Thorvaldsdottir was awarded Composer of the Year and her debut album Rhízōma was awarded Classical/Contemporary Album of the Year. She received the Nordic Council Music Prize 2012 for her orchestral work Dreaming. She holds a PhD from the University of California-San Diego.
Visit Anna Thorvaldsdottir's website for more information.
ICE is dedicated to reshaping the way music is created and experienced. With a modular makeup of 33 leading instrumentalists performing in forces ranging from solos to large ensembles, ICE functions as performer, presenter, and educator, advancing the music of our time by developing innovative new works and new strategies for audience engagement. Since its founding in 2001 and directed by Claire Chaise, ICE has premiered more than 500 compositions, the majority of these new works by emerging composers, in venues ranging from alternate spaces to concert halls around the world. The ensemble received the American Music Center's Trailblazer Award in 2010 and the ASCAP/Chamber Music America Award for Adventurous Programming in 2005 and in 2010\. ICE musicians have served as Artists-in-Residence at the Mostly Mozart Festival of Lincoln Center through 2013, and ICE was MCA's first Ensemble-in-Residence from 2010 through 2013.
ICE has released acclaimed albums on labels such as Nonesuch, Kairos, Bridge, Naxos, Tzadik, New Focus, and New Amsterdam, with several forthcoming releases on Mode Records. Recent and upcoming highlights include headline performances at the Lincoln Center Festival (New York), Musica Nova Helsinki (Finland), Wien Modern (Austria), Acht Brücken Music for Cologne (Germany), and La Cité de la Musique (Paris), as well as tours of Japan, Brazil, and France. ICE has worked closely with conductors Ludovic Morlot, Matthias Pintscher, John Adams, and Susanna Mälkki.
Visit ICE's website for more information.
Funding
ICE: Anna Thorvaldsdottir is supported in part by the Amphion Foundation.