Tsukasa Taiko
Taiko Legacy 11
Images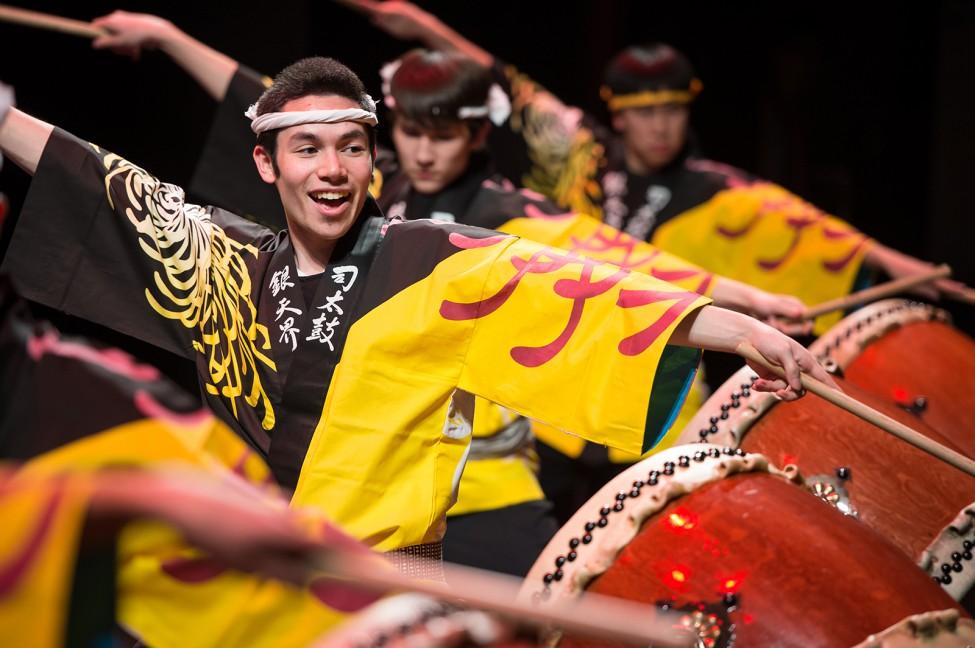 Pan-Asian percussive masters revel in both the classical art and the contemporary appeal of taiko—Japanese drumming. Once heard only at traditional ceremonies and temples in Japan, taiko today makes a vital contribution to the global expression of drumming. An eclectic slate of music and dance artists hailing from Tokyo, San Francisco, and Chicago performs two programs of percussive pummeling rooted in the sounds of taiko: a family-friendly show, Taiko Legacy 11, and an evening performance, Reduction. A perennial family favorite at MCA Stage, Taiko Legacy 11 features exquisite dance-drum work performed by three generations of drummers of Asian descent, including Dohee Lee (Korean drum) and Melody Takata (taiko), as well as grandmaster kimono dance artist Fujima Shunojo. Sharing the stage with contemporary dancers, Japan's music masters Noriko Sugiyama and Takane Umeya play floor-mounted taiko, one of the genre's earliest forms, along with virtuoso Hyakkyo Fukuhara on bamboo flute. Running time: 90 minutes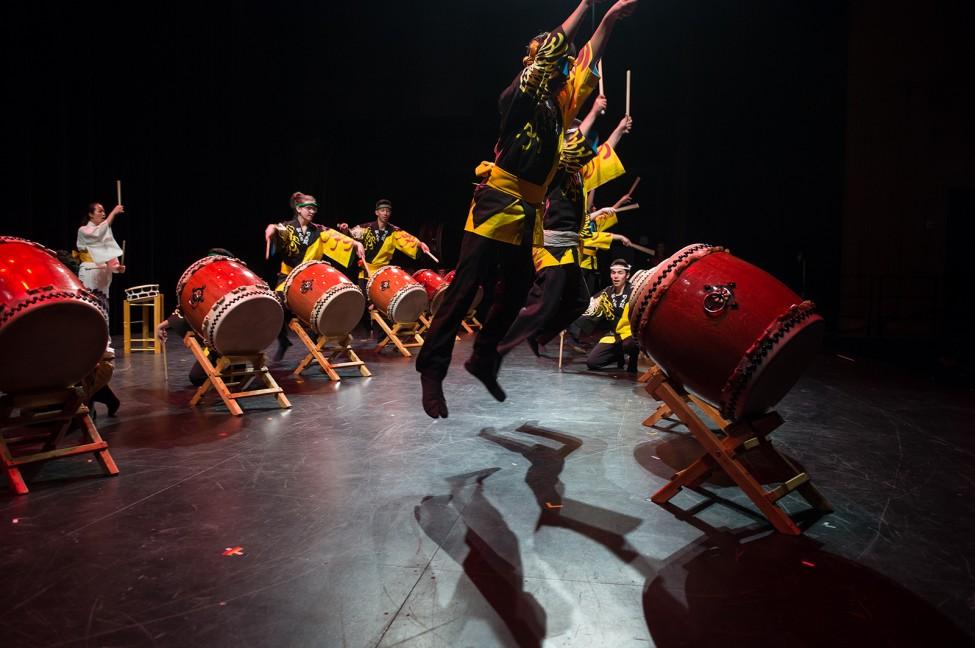 Artists Up Close
**MCA Studio: Open Doors
Museum visitors are invited to come and go from the theater to observe the artists working on the production.
About the Artists
Tatsu Aoki was born in Tokyo and is a prolific composer, filmmaker, and performer of traditional and experimental music. Aoki was named one of 2001's "Chicagoans of the year" by Chicago Tribune and has performed with masters such as Roscoe Mitchell, Don Moye, pipa virtuoso Wu Man, and the late Chicago legend Fred Anderson. His suite ROOTED: Origins of Now, a four-movement suite for big band, premiered in 2001 at the Chicago Jazz Festival and MCA Stage as part of Chicago Asian American Jazz Festival, which he founded in 1997.
Grandmaster Shunojo Fujima received his natori (professional performance name)—a major milestone for a practitioner of the Japanese cultural arts—at an early age. He opened a school of classical dance in Tokyo and for the past 37 years has directed his own dance group in Chicago. In 2013 he received the Japanese Foreign Minister's Commendation Award for his ongoing work in the US.
Tsukasa Taiko, cofounded by Tatsu Aoki in 1996, is the largest multigenerational ensemble performing in traditional and contemporary forms in the United States. Learn more about Tsukasa Taiko here.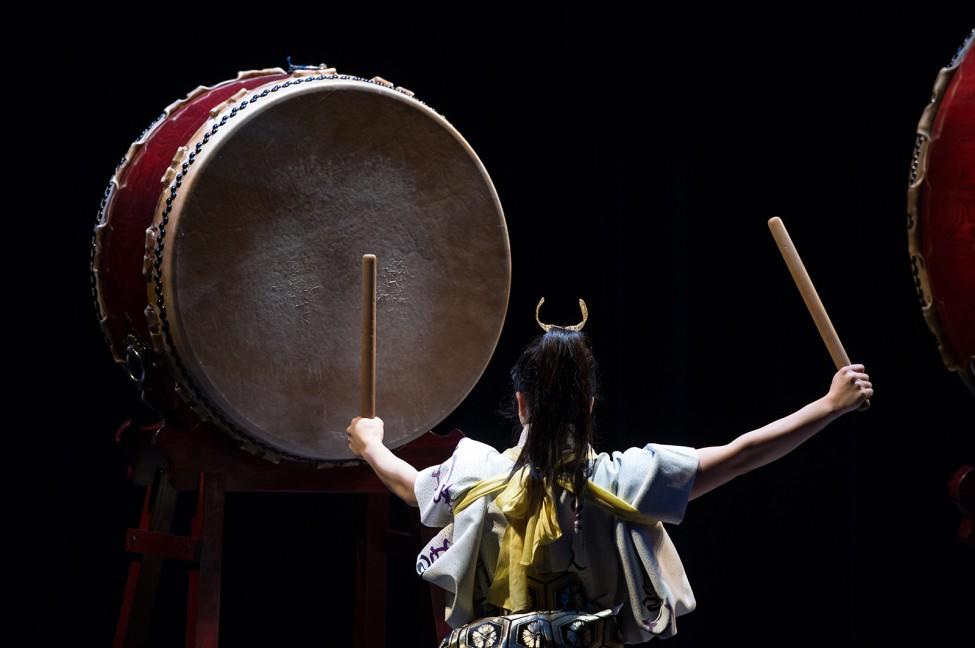 Funding
Generous support for dance works at MCA Stage is provided by David Herro and Jay Franke.