Taylor Mac
An Abridged Concert of The History of Political Popular Music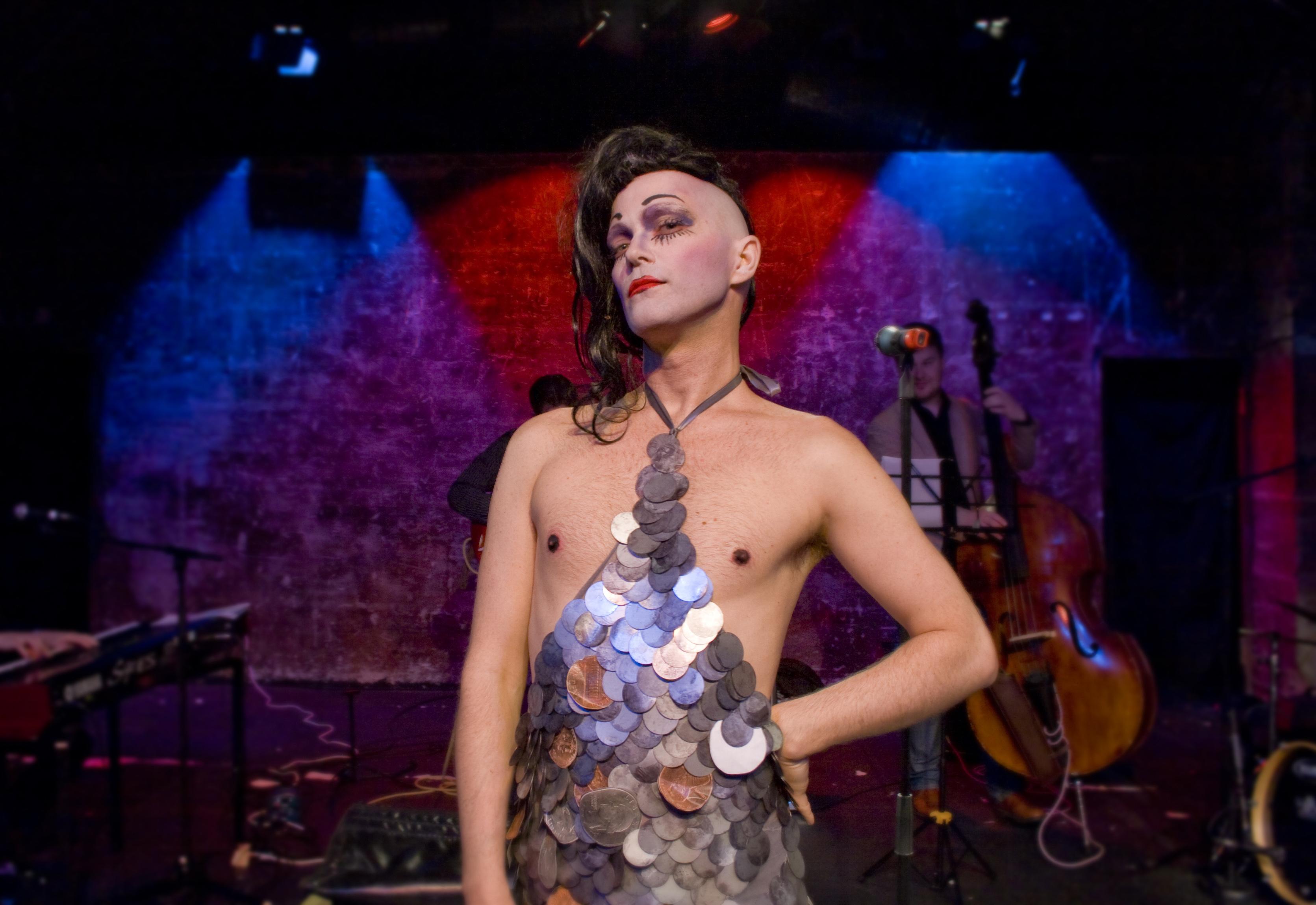 One of this country's most heroic and disarmingly funny playwrights.

—American Theater Magazine
About
Taylor Mac (who prefers the pronoun 'judy'), the "ragingly original and bracingly radical [and] best cabaret performer" of New York (TimeOut), and judy's band make their MCA Stage debut in this incredible visual feast and concert. The Obie Award–winning playwright, actor, and singer-songwriter transforms into a bedazzled creature who leads us into a decidedly personal history of music, ideas, and ways of being—in a hilarious and healing performance ritual.
Mac delves deep into the history of political popular music for this performance, the latest in judy's series of concerts exploring the last 240 years of popular songs in America. Funny and moving with a sweet, powerful voice, judy has the bantering skills of a veteran drag artist, "yet [judy] can shift effortlessly to a more somber tone when [judy] wants to drive home a message" (New York Times).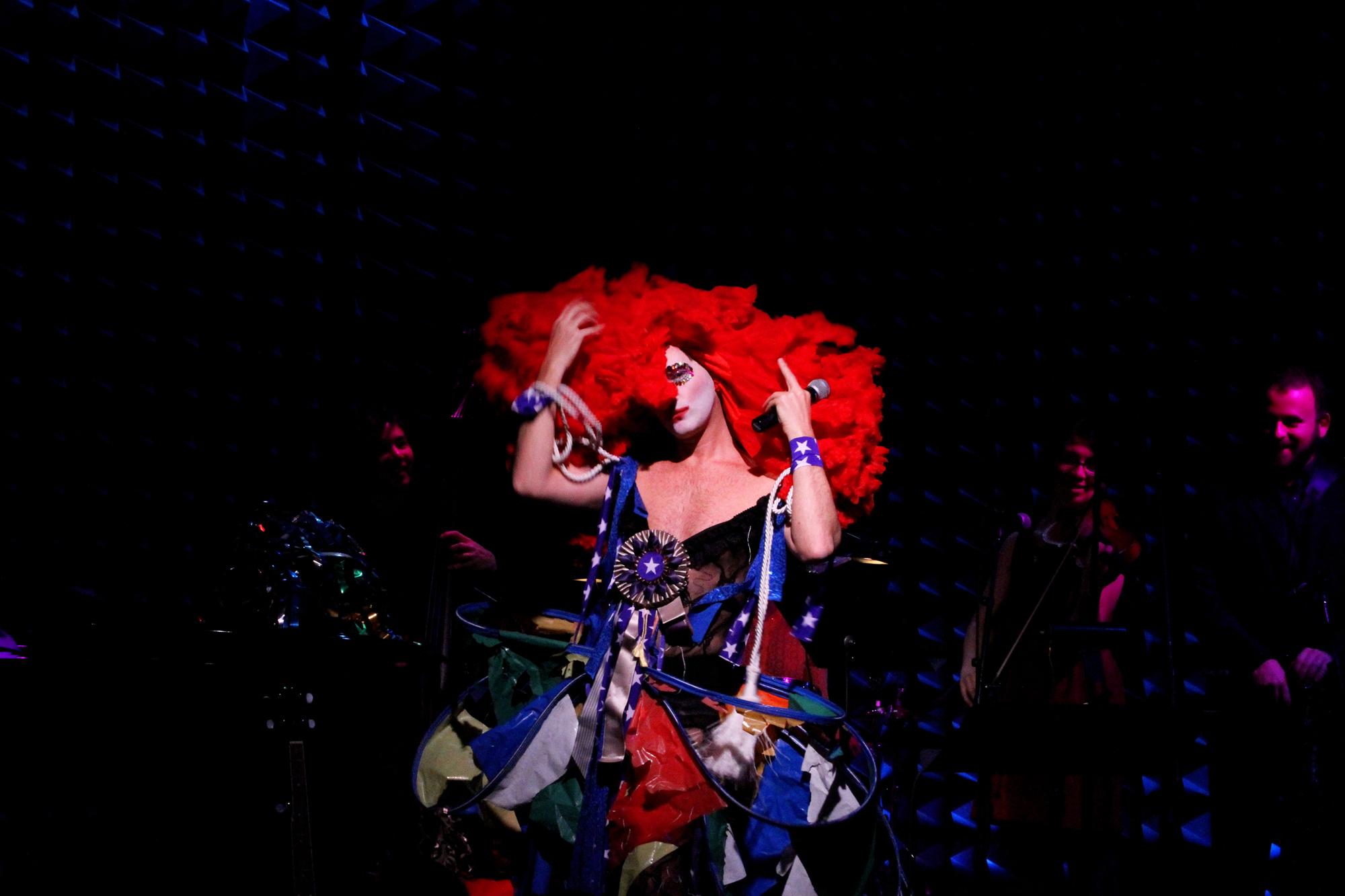 About the Artist
Taylor Mac has performed work at the Public Theater, Lincoln Center, Spoleto Festival, Sydney Opera House, and hundreds of other theaters, museums, music halls, cabarets, and festivals around the world. Judy has created a number of plays, including the recent large ensemble epicsThe Walk Across America For Mother Earth(2011) andThe Lily's Revenge(2009). Judy has produced several concerts of original songs and covers including the recentComparison is Violence or The Ziggy Stardust Meets Tiny Tim Songbook(2010), and judy is currently working on a two-man show titledThe Last Two People on Earth with Mandy Patinkin.
Among the awards, grants, and fellowships Mac has received are a 2010 Obie, a McKnight National Commissioning Award, a Sundance Theater Lab Residency, a New York Foundation for the Arts Grant, two MAP Grants, a Creative Capital Grant, the James Hammerstein Award for playwriting, three Brighton Best of Festival Awards, three GLAAD Media Award Nominations, an Edinburgh Festival Herald Angel Award, an Edward Albee Foundation Residency, and the Franklin Furnace Grant, as well as the one judy is most proud of, an Ethyl Eichelberger Award. Mac was a HERE Arts Center resident artist and is currently a member of New Dramatists.
Artists Up Close
Contest: No observation without participation
Sat, Sep 28, postshow
Taylor Mac is the unimpeachable and sole judge of the first ever, and never again, contest for audiences who arrive dressed in costume for An Abridged History of Political Popular Music.
It's not just that his delivery is flawless. It's not just that he's beautiful and charming. It's that his smart, funny, tragic songs are life-affirming in their universality . . . Quite the most distinctive and brilliant performer I've witnessed in ages.

—The Scotsman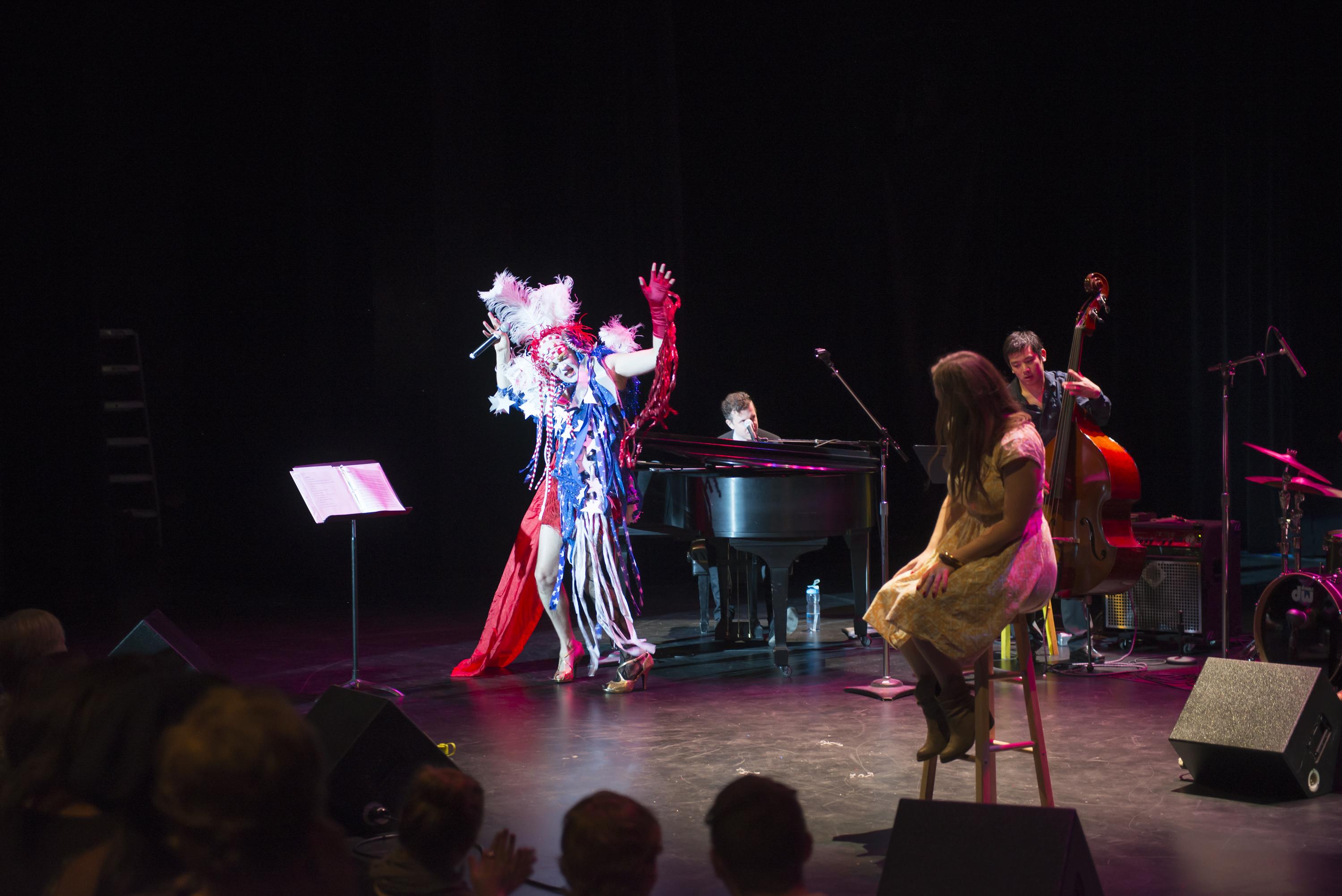 Funding
Taylor Mac is made possible in part by support from the National Performance Network (NPN) Performance Residency Program.