ICE (International Contemporary Ensemble)
Georges Aperghis and the New Generation
Featured image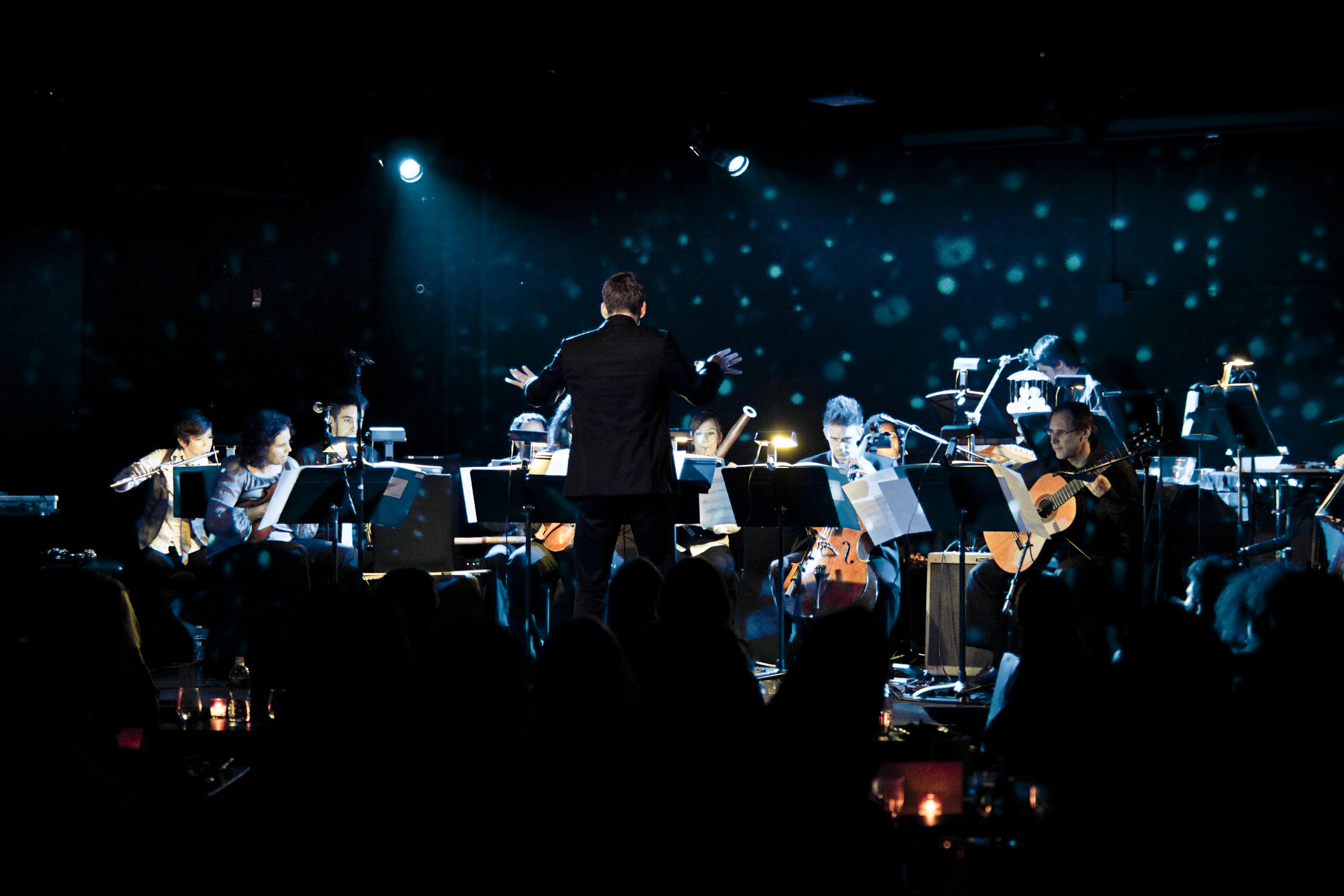 Crackling virtuosity . . . their music grabs the listener by the lapels and refuses to let go.

—Chicago Tribune
About
Georges Aperghis is one of Europe's most influential experimental composers. His aggressive yet playful music pushes the boundaries between classical performance and performance art, asking musicians to stretch the expressive capacities of their instruments and their bodies to create a frenetic wash of sonic energy. Yet despite his substantial European following, Aperghis's work is almost unknown in the United States. With the support of the French American Cultural Exchange, ICE has commissioned a major new evening-length work from Aperghis, titled A Shot in the Dark and will give the work's Chicago premiere. Also featured on the program are two new chamber works by rising stars and ICElab 2012 composers Patricia Alessandrini and Juan Pablo Carreño. This highly anticipated concert is led by superstar conductor Ludovic Morlot and features soprano Tony Arnold as a soloist.
Program
Georges Aperghis

(b. 1945)

, Signaux

(1978)

Juan Pablo Carreno

(b. 1978)

, Golpe en al diafragma

(2012)

Patricia Alessandrini, Ommagio à Berio

(2012)

, World Premiere
Georges Aperghis, A Shot in the Dark

(2011)

, World Premiere
Funding
Support for this project is generously provided by Katherine A. Abelson and Robert J. Cornell, the National Endowment for the Arts, and The Amphion Foundation, Inc.