Image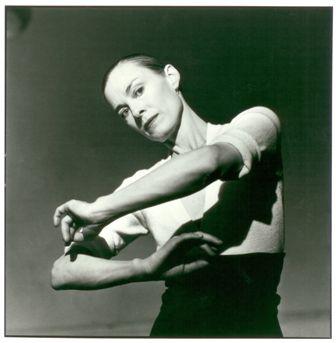 Childs is revered across Europe as a grande dame of American dance. In the United States, though, her work is so rarely seen that she has assumed almost mythical status.

—The New York Times
About
Emerging out of one of the most vibrant and prolific periods in New York's art world, DANCE is a powerful and entrancing experience. This inspired collaboration brings together Lucinda Childs' meticulous, unaffected dancing with mesmerizing music by Philip Glass and an engrossing visual design using film by Sol LeWitt. Now reprised on its 30th anniversary, MCA Stage presents this landmark work in three performances only—plus one evening of Philip Glass performing his solo piano works.
Running time: 60 minutes
Opening Celebration and MCA Stage Benefit
Thursday, October 15, 6 pm
Tickets $40, MCA members $32, Students $10
(student tickets are subject to availability)
Buy tickets online or call the MCA Box Office at 312-397-4010.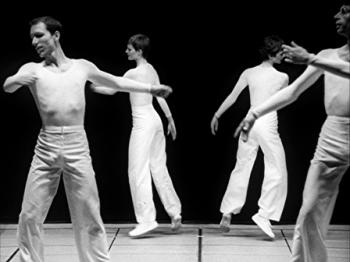 About the Artist
Since her groundbreaking work as an original member of the Judson Dance Theater in the 1960s, Lucinda Childs has been a pillar of the postmodern dance world. She formed her own dance company in 1973, and went on to create large-scale works in collaboration with composers and designers including Einstein on the Beach with Robert Wilson and Phillip Glass, and other works with Wilson, John Adams and Frank Gehry. Since the early 1990s, she has been increasingly active in opera both as a choreographer and director, both in the U.S. and Europe. Her most recent opera choreography in Chicago, Doctor Atomic by John Adams, directed by Peter Sellars, was at the Lyric Opera. Among her many awards, Lucinda Childs was appointed by the French Government to the rank of Commandeur dans l'Ordre des Arts et des Lettres in 2004\. The feature-length documentary Lucinda Childs by Patrick Bensard was made in 2006.
Downloads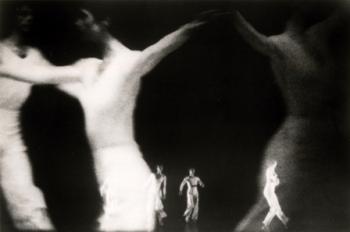 DANCE . . . is a collaborative work by three of the most interesting avant-garde artists of the day—Lucinda Childs, Philip Glass, and Sol LeWitt.

—The New York Times
Funding
DANCE is made possible by the National Endowment for the Arts' American Masterpieces: Dance Initiative, administered by the New England Foundation for the Arts.