Chicago Dancing Festival
Artists Up Close: Art of the Duet
---
Presented in association with the MCA, Millennium Park, and the City of Chicago
The Chicago Dancing Festival marks its third year with an expanded program of four nights: three programs of concert dance at Harris Theater and Pritzker Pavilion on October 18, 20, and 22, and one Artists Up Close program at MCA Stage. Art of the Duet is an enlightening discussion and performance event featuring Artistic Director of The Joffrey Ballet Ashley Wheater, who will be joined by dancers Wendy Whelan and Craig Hall of New York City Ballet, as well as dancers from The Joffrey Ballet and Lar Lubovitch Dance Company. These artists discuss the relationships and processes specific to choreographing and dancing duets. The program also provides an exclusive presentation of select duets programmed in the Festival, including Joffrey Ballet dancers performing In the Night by Jerome Robbins.
Funding
Support for The Chicago Dancing Festival is provided by UBS, The Oakmark Funds, Illinois Arts Council, The Elizabeth Morse Charitable Trust, The Elizabeth F. Cheney Foundation, American Airlines, Athletico and The Palmer House Hilton.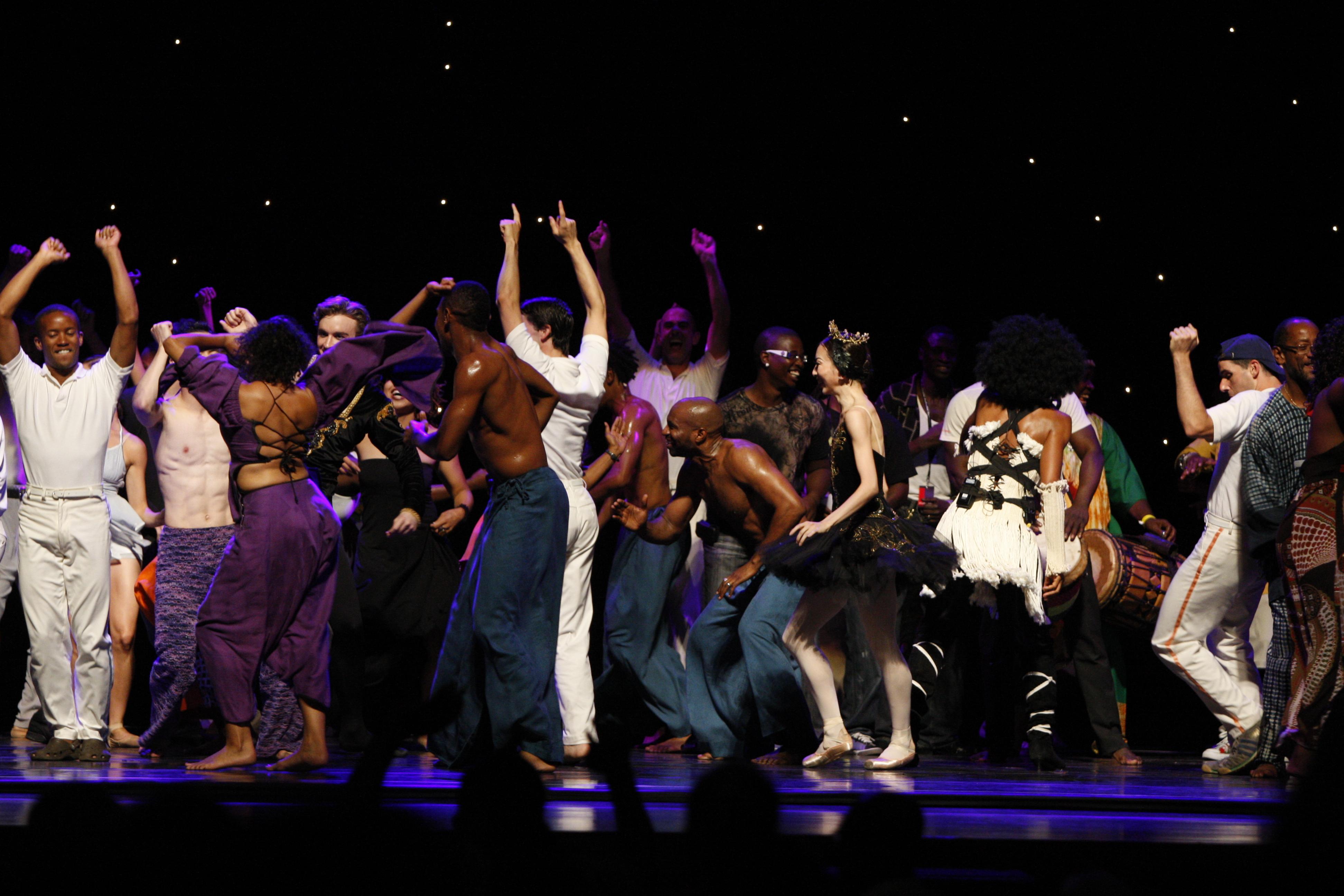 About the Artists
The Chicago Dancing Company (CDC) was founded by internationally renowned choreographer and native Chicagoan Lar Lubovitch and highly esteemed Chicago dancer Jay Franke as a nonprofit organization whose mission is to present a wide variety of excellent dance and to build audiences for dance in Chicago. The Chicago Dancing Festival is an annual event that premiered in 2007 as the first initiative of the Chicago Dancing Company.
Without a doubt . . . one of the most exciting and must-see events of the annual Chicago dance calendar.

Chicago Tribune
---
Additional festival events:
New Voices, Tuesday August 18 at 7:30 pm at the Harris Theater for Music and Dance, 205 E. Randolph Drive
This free performance of works by a new generation of contemporary choreographers includes:
•  Aszure Barton's Ah! Crudel performed by dancers from the New York-based Aszure Barton and Artists
•  Jessica Lang's Elysian movement poem, To Familiar Spaces in Dream, performed by Virginia's Richmond Ballet
•  Robert Battle's percussive Train, performed by River North Chicago Dance Company
•  Edwaard Liang's Victorian Age-inspired Age of Innocence, performed by the Joffrey Ballet
• Trey McIntyre's lush Just, performed by dancers from Oregon Ballet Theatre
Modern Masters, Thursday August 20 at 7:30 pm at the Harris Theater for Music and Dance, 205 E. Randolph Drive
This free performance of repertoire by contemporary master choreographers features:
•  William Forsythe's Slingerland pas de deux performed by dancers from Aspen Santa Fe Ballet
•  Nacho Duato's sensual and mystical Gnawa, performed by Hubbard Street Dance Chicago
•  José Limón's There is a Time, inspired by the great Ecclesiastes passage, performed by Chicago's Luna Negra Dance Company
•  Lar Lubovitch's lyrical and kinetic Jangle (Four Hungarian Dances) performed by the New York and Chicago-based Lar Lubovitch Dance Company
•  Jerome Robbins' haunting In the Night, performed by the Joffrey Ballet
•  Christopher Wheeldon's bold and emotion-filled pas de deux After the Rain, performed by New York City Ballet guest artists Wendy Whelan and Craig Hall
A Celebration of American Dance, Saturday, Aug. 22 at 7:30 pm at the Jay Pritzker Pavilion in Millennium Park
The Chicago Dancing Festival culminates with a free performance under the stars. The programming features an all-star lineup of dancers from some of the country's most acclaimed dance companies:
•  Dayton Contemporary Dance Company performing Ulysses Dove's powerful and stark Vespers
•  Alvin Ailey's acclaimed solo work Cry, performed by Alvin Ailey Dance Theatre guest artist Linda Denise Evans
•  Houston Ballet performing William Forsythe's neoclassical showpiece The Vertiginous Thrill of Exactitude
•  Hee Seo and Cory Stearns, guest artists with American Ballet Theatre, performing the ever-popular Le Corsaire pas de deux
•  Chicago Human Rhythm Project appears in a collaboration with Step Afrika
•  Lar Lubovitch Dance Company performs Coltrane's Favorite Things
•  The all-male Les Ballets Grandiva performs Star-Spangled Ballerina
No advance reservations are required for A Celebration of American Dance at the Pritzker Pavilion. Seating opens two hours before curtain.