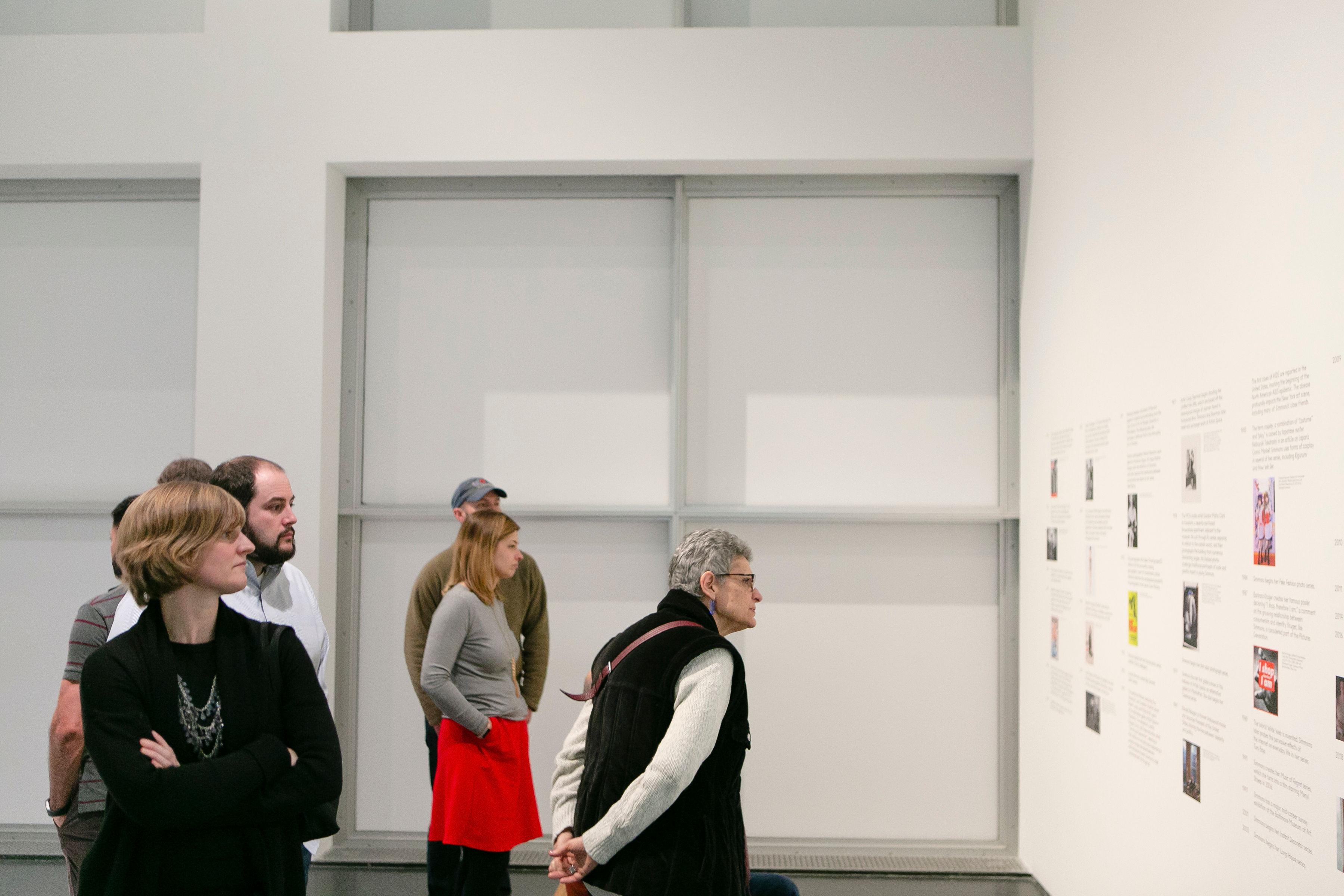 VIP Before Hours Tour
This private one-hour tour, led by one of our artist guides, starts at 9 am and includes an option to end in Marisol's cafe.
About & Reservations
Tour Description
This exclusive one-hour tour is led by an artist guide. Learn background information about the artist, the social and historical context of the artworks, and create connections between our exhibitions and everyday life. Choose to conclude the tour in Marisol's cafe with coffee and pastries for an additional fee.
The fee is $100 per person for a 60-minute tour. Groups are capped at 50 people.
If your group is fewer than 10 guests, a flat fee of $1,000 is required.
Reservation Request Form
Available Times

Tuesdays through Sundays at 9 am