Friendly Faces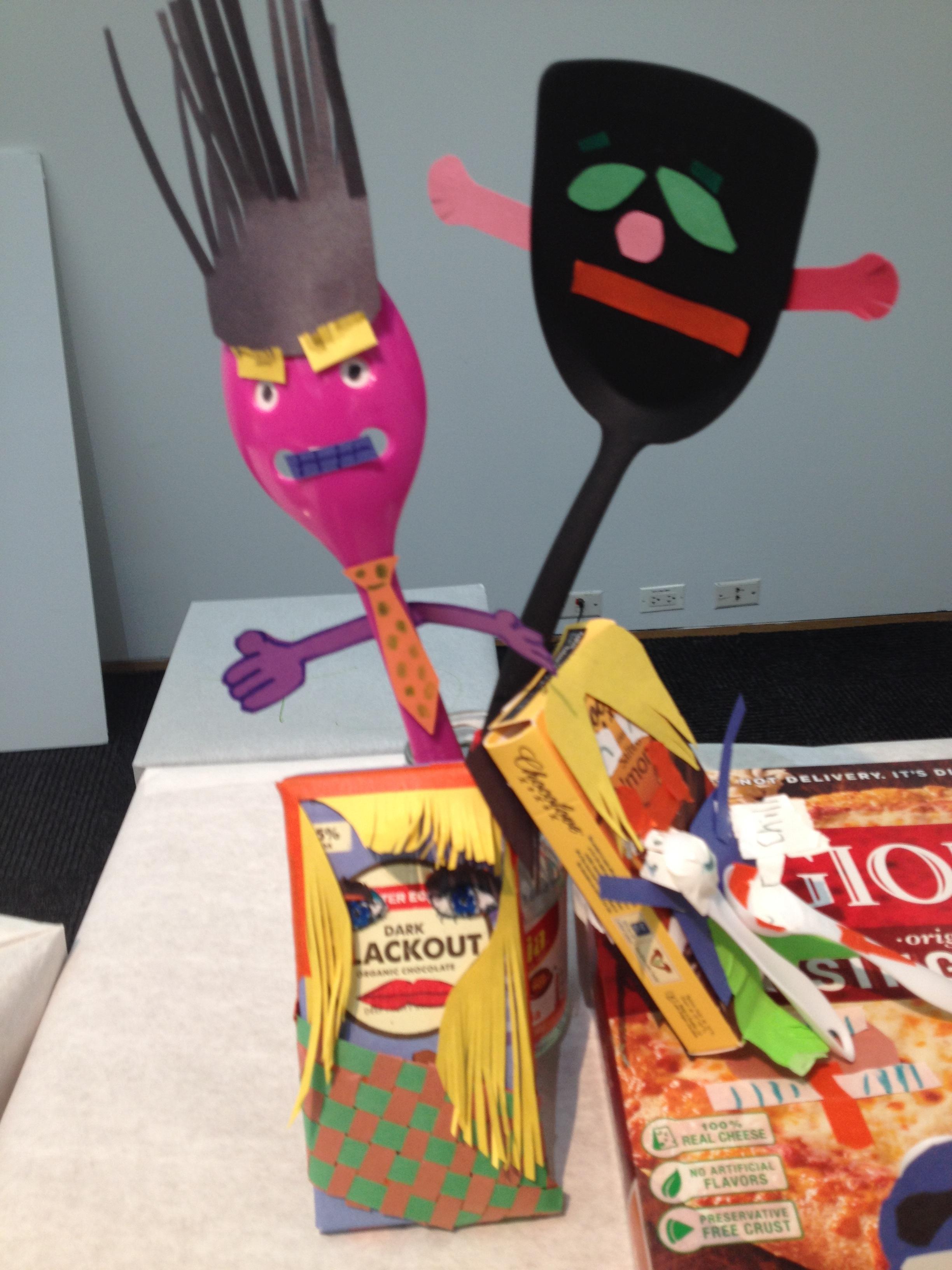 If we weren't already, we're now well-acquainted with everything in the four walls of our home. While we're staying safe, how can we continually find new joy and inspiration?
Introduction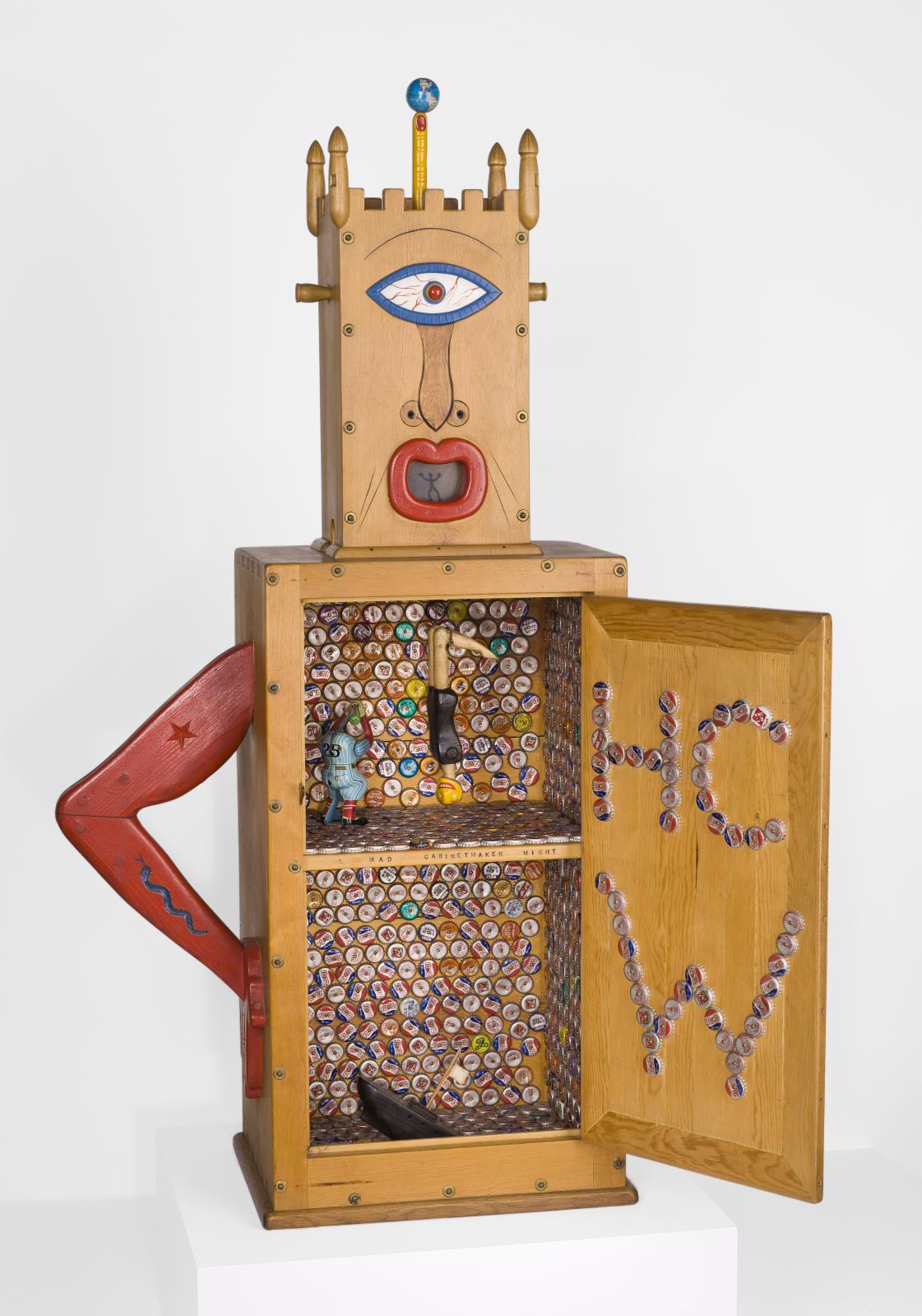 The boredom is real. Maybe you're looking to freshen up your space, or maybe you want to recreate a tiny part of Tom Hanks's unshowered classic, Cast Away. In both scenarios, the solution is the same: turn a part of your home into the friendliest art installation your corner of the world has ever seen, by "reframing" common objects. Creative reframing is something that artists do all the time. It's the practice of looking at something familiar with fresh eyes, and giving it a new context.
For inspiration, take a look at this artwork by HC Westermann titled Memorial to the Idea of Man if He Was an Idea. Made back in 1958 (before Pinterest even existed), this artwork really challenges the idea of what you could do with an old cabinet and some bottlecaps. Westermann brought this ordinary object to life, jazzing it up with a one-eyed castle head, a sinking ship, a headless baseball player, and an armless trapeze artist. Just like Westermann, you can look around at what you have on hand, and use your imagination to give it a new life.
Instructions
Get inspired.
Take another look at H.C. Westermann's sculpture. Can you see all the details mentioned earlier? Can you spot any other unusual details in this artwork? Westerman turned this cabinet into the cyclops from Homer's Odyssey, an ancient epic poem. Imagine that Westermann's cabinet was actually alive. What would this cyclops be like? Friendly or fierce? Wise or foolish? In Homer's Odyssey, the cyclops was named Polyphemus, which means "abounding in songs and legends." Can you tell a story about the life of this sculpture that connects all the details that you see?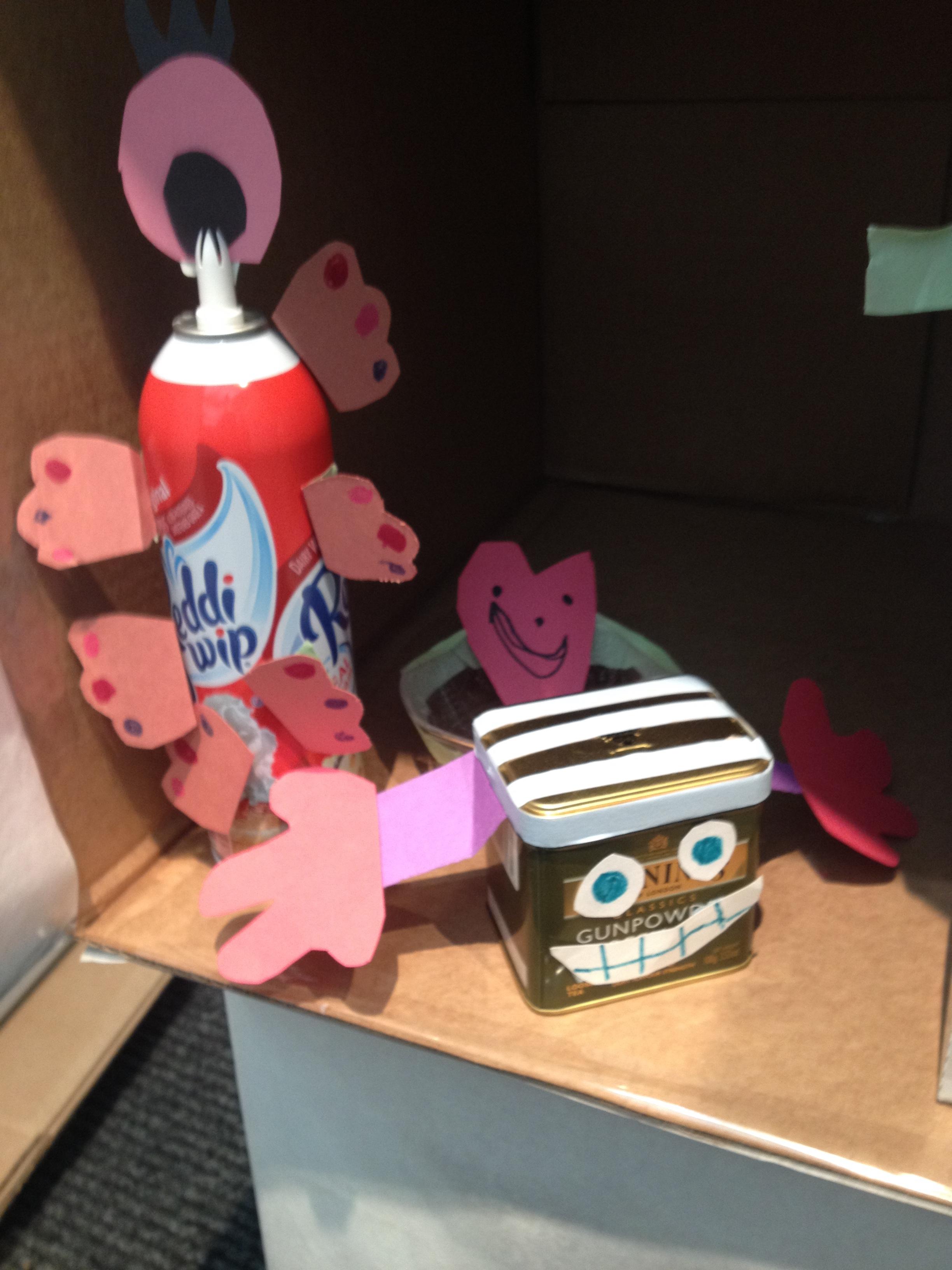 Bring an object to life.
Materials
Scissors
Tape
Paper
Sharpies
Colored Markers
Recyclables
Key words
reframing - looking at something familiar with fresh eyes, and giving it a new context.
context - where an object is in relation to other things
scale - how big an object is or how many of them there are
Process
Gather basic artmaking materials. Whatever you have will work! Things like markers, paper, tape, and scissors will be very helpful.
Gather some recyclables. Empty soap bottles, egg cartons, or paper towel rolls all work great!
Pick one to start. Think about what it might look like if it were to suddenly come alive.
Start simple! Give it a face, with a sharpie, or with paper and some tape.
Add more. Think about how to give this object a life or story, like Westermann's sculpture. Make some limbs and accessories on paper. Attach them to your objects with tape. Add as much or as little to this object, until it feels complete.
Once the object is complete, you can start thinking about scale (how many objects you make) and context (where is the object in relation to other things). Try placing your new friend to do some window gazing, wishing someone a socially distant happy birthday, attending a zoom wedding, or enjoying a new space.