Draw INTO the Page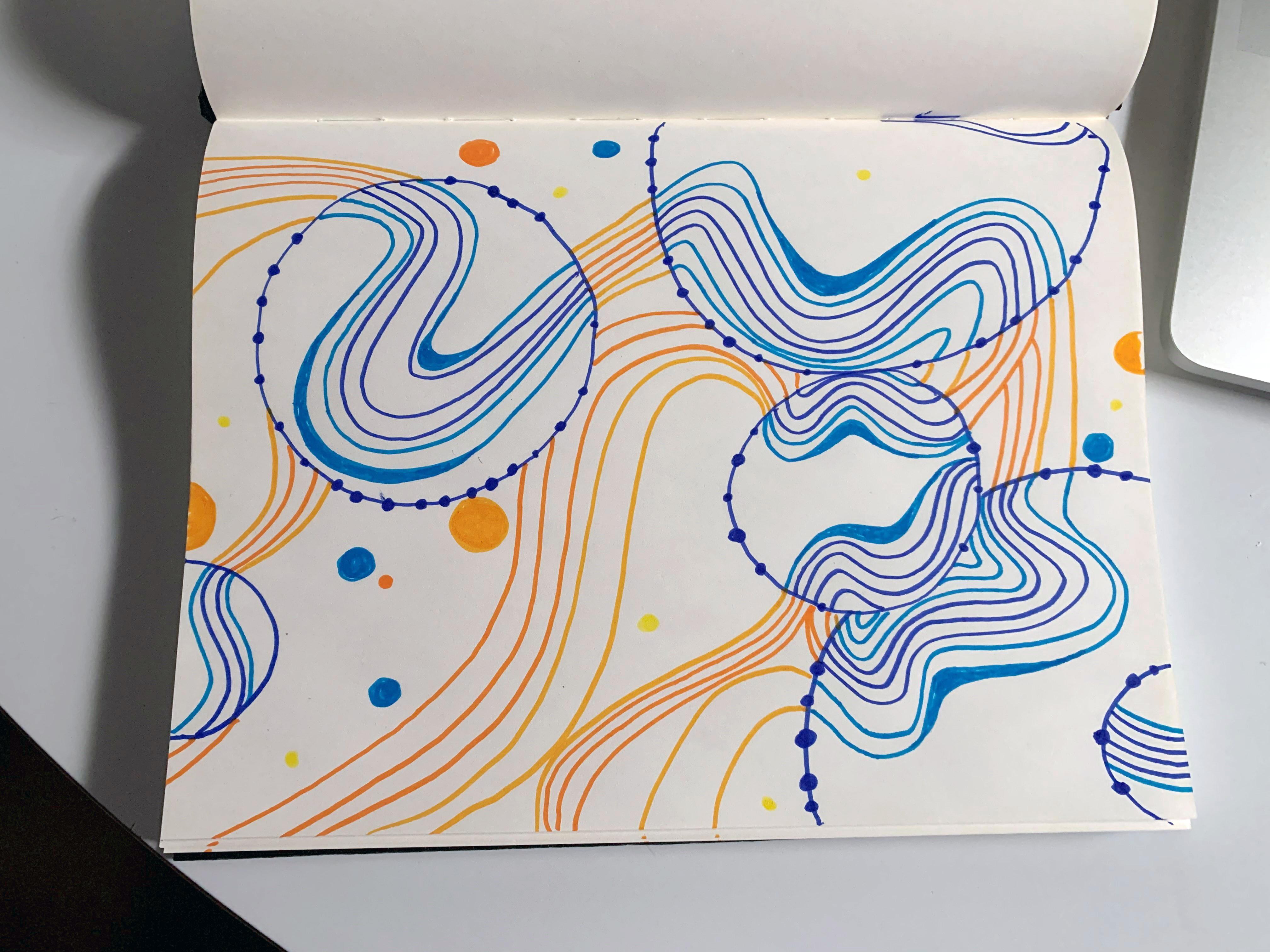 Introduction
Drawing as a process.
Sometimes, how we draw changes based on how we feel. Happy and excited drawing is different from nervous or stressed drawing. The reverse can be true as well: how we decide to make art can have an impact on how we feel. The artist Louise Bourgeois is frequently quoted as saying "I am not what I am. I am what I do with my hands." The very process of drawing has creative, psychological, and therapeutic potential. That process is sometimes much more important than the outcome or product. (For example, read about the way Bourgeois describes making her spirals on Tate Modern's website. They are an exercise in control and freedom.)
Inspiration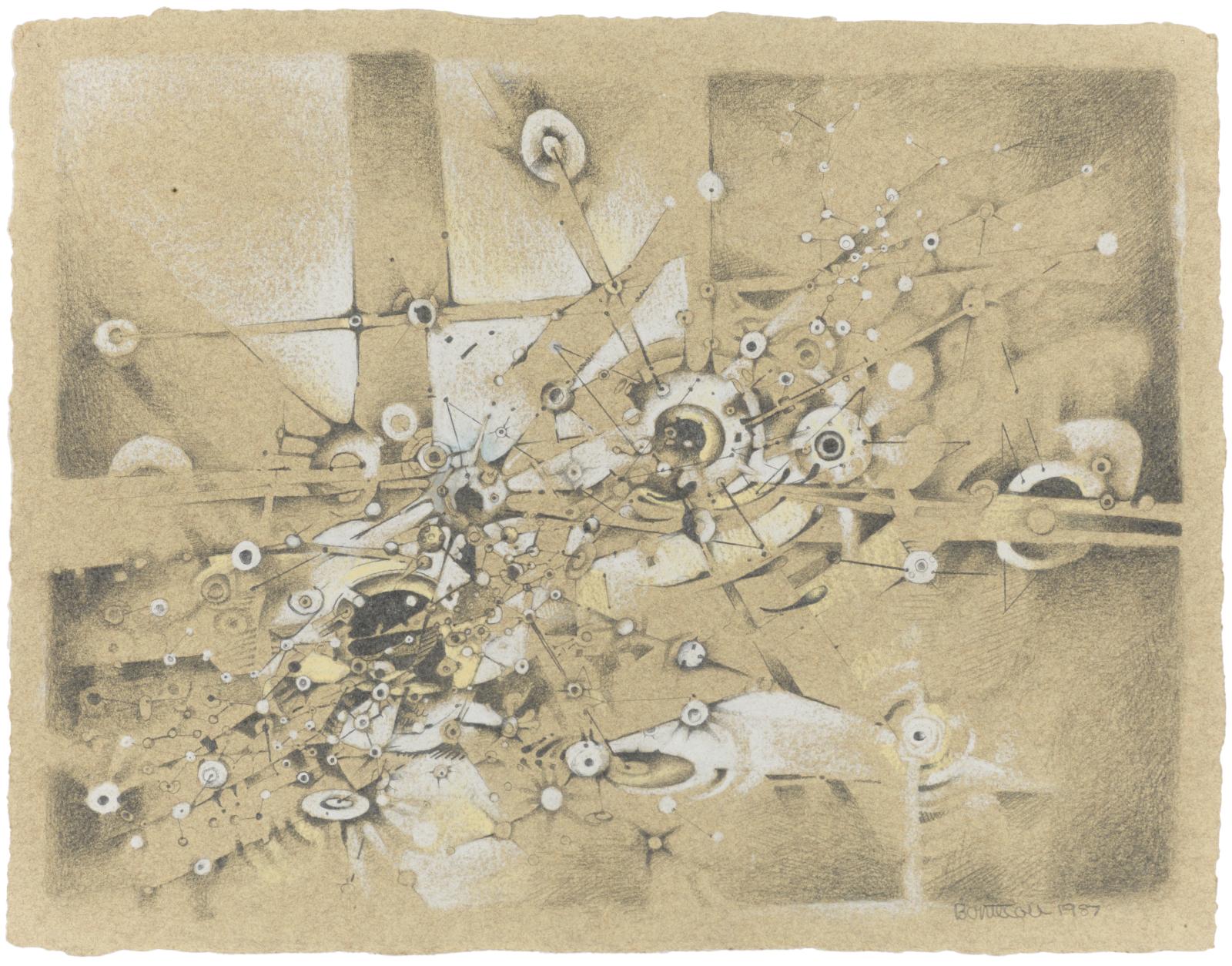 Get inspired.
Now take a look at this drawing by Lee Bontecou. She was also very interested in the physical process of making and drawing. Imagine yourself making this drawing. Move your hands as if you were drawing the shapes and lines. How would you describe these movements? Are they sudden and abrupt? Or smooth and flowing? Bontecou sometimes referred to the black circles in her drawings and sculptures as voids. Do you think the drawing itself has the same mood and energy of the movements used to create it?
Instructions
Try this meditative drawing activity.
Materials
A piece of paper. It can be any size paper, even a scrap.
A drawing tool. It's best to have a drawing tool with a fine point, especially if you plan to work small.
---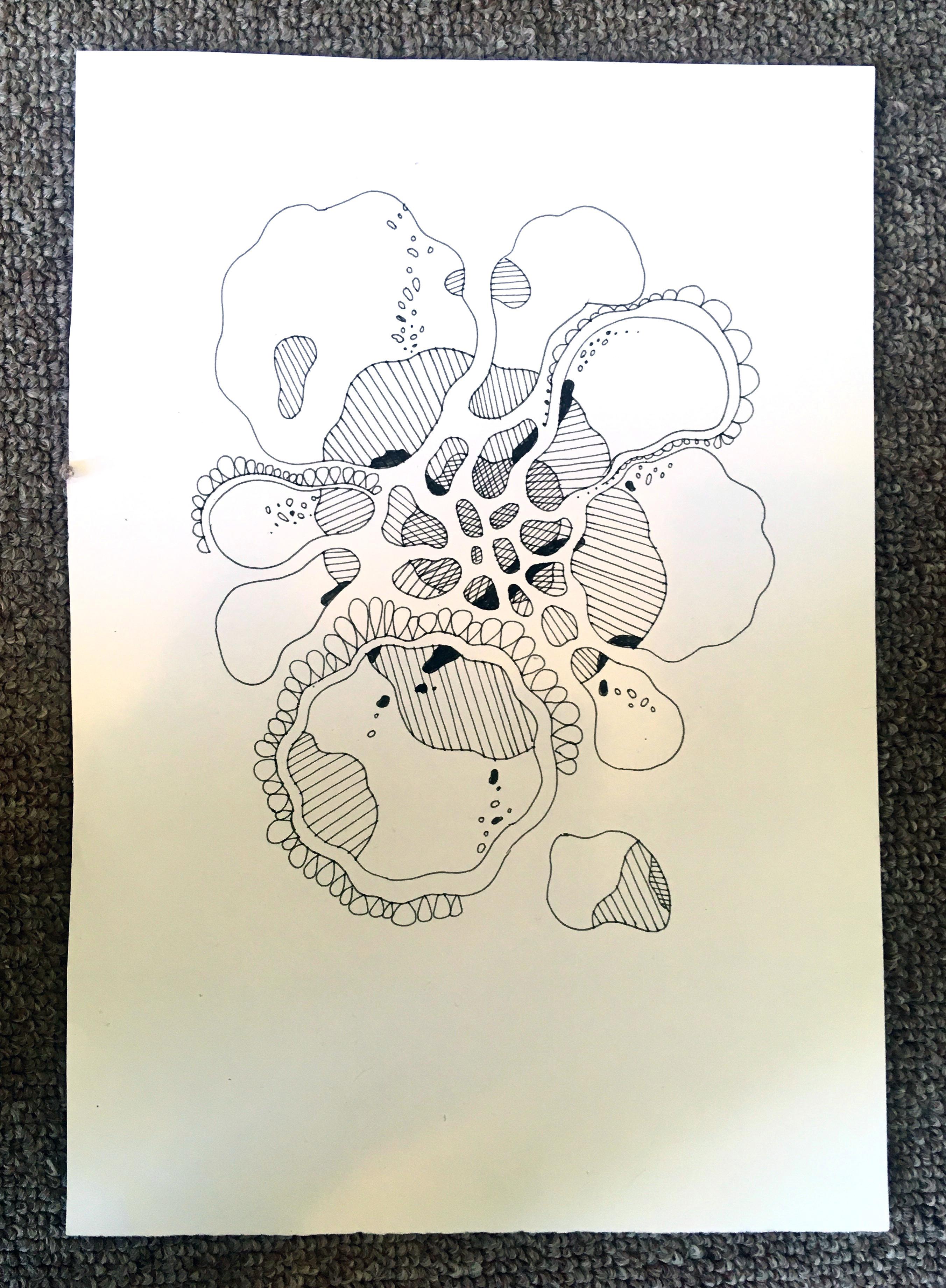 Process
Think of an emotion you'd like to meditate on. No need to write it down, just hold it in your head.
Draw a few big shapes on the paper. Imagine those shapes are holes in your paper.
Imagine putting your emotion in the holes.
Draw more holes inside the holes you've already drawn. Imagine you're looking through the first layer of holes into a second layer of holes. Try drawing holes that cross underneath the first layer of holes. You can do this by only showing parts of the second layer of holes.
Use hatching—a series of close parallel lines—to shade in the second layer of holes.
Draw a third layer of holes inside the second layer. "Cross-hatch" those holes by drawing lines in the opposite direction.
Draw and hatch as many layers of holes as you'd like.
Imagine your emotion trickling down through these layers and layers of holes.

Watch a demonstration of the Draw INTO the Page creation process.