Wolfgang Tillmans
Publisher

Hammer Museum and MCA Chicago with Yale University Press

Binding

Hardcover

Pages

181

Dimensions

208×259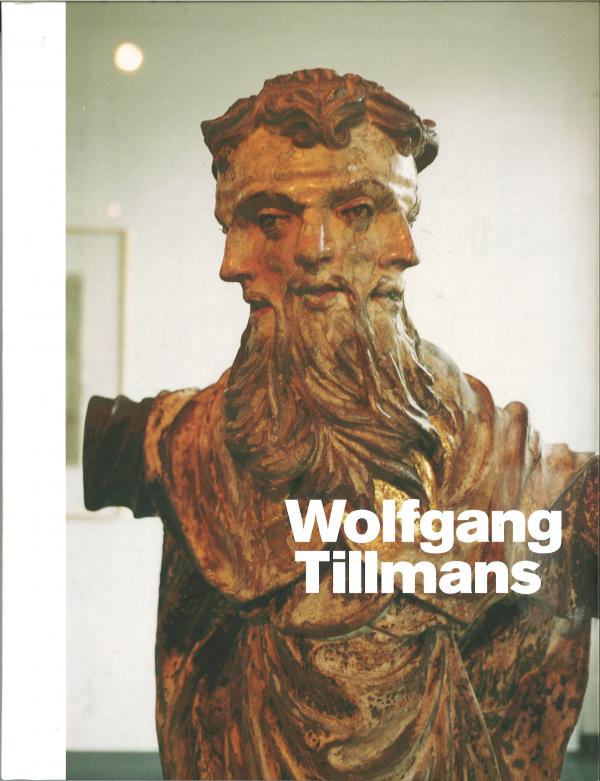 About
---
Few artists have changed the manner in which photographic images are made, read, and received over the past two decades as dramatically as German photographer Wolfgang Tillmans (b. 1968). One of the most important and distinctive artists to emerge in the 1990s, Tillmans's work is internationally recognized for its powerful reflections on the often overlooked objects and moments in everyday life.
With images culled from the entirety of Tillmans's career, this generously illustrated book accompanies the artist's first retrospective exhibition in the United States and features the potent effects of his portraits, abstractions, and structural and sculptural motifs. Essays by leading scholars examine the context of the German art and pop cultural scenes in which Tillmans first began working in the late 1980s; his use of magazines as both venue and source materials; his unique approach to portraiture; his ability to create a sense of intimacy between the viewer and subjects ranging from his friends to cultural figures and heads of state; and his distinctive approach to presenting his images in displays and installations.
A fascinating look at the breadth of Tillmans's career to date, including his most recent work, this book demonstrates the renowned abilities of one of the art world's most revolutionary photographers.
Table of Contents
| PAGE | CONTENT |
| --- | --- |
| 7 | Foreword |
| 9 | Introduction |
| 15 | A New Visual Register for Our Perceptual Apparatus by Daniel Birnbaum |
| 35 | A Pulse Within the System: Wolfgang Tillmans and Photoconceptualism by Dominic Molon |
| 65 | Faces in the Crowd by Russell Ferguson |
| 89 | Photography's Everyday Life and the Ends of Abstraction by Lane Relyea |
| 119 | The Subject Is Exhibition by Julie Ault |
| 145 | The Space of Exposure by Mark Wigley |
| 161 | Artist's Biography |
| 169 | Bibliography |