Alexander Calder and
Contemporary Art
Form, Balance, Joy
Publisher

MCA Chicago

Binding

Softcover

Pages

176

Dimensions

203×279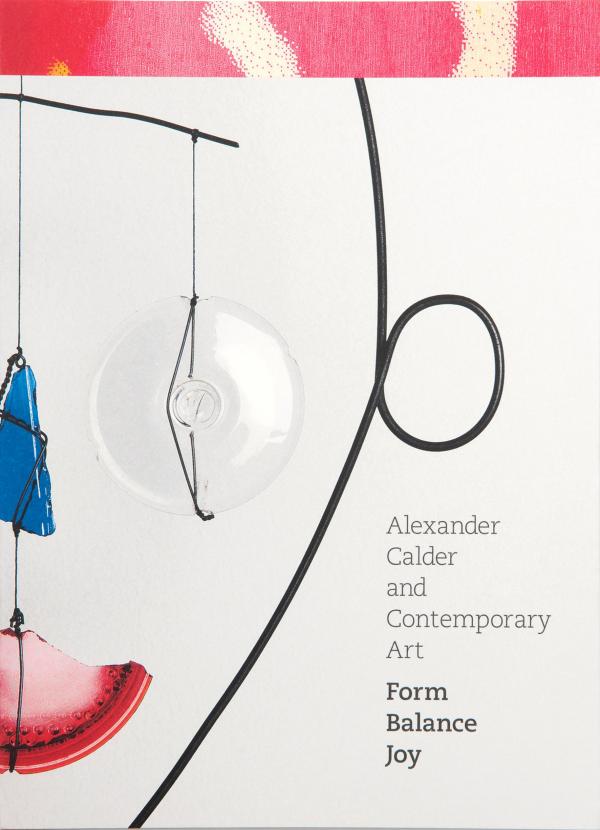 About
---
Alexander Calder, a legendary and beloved figure in American art, has not generally been considered a major influence on contemporary artists. Yet as the 21st century unfolds, many artists are taking cues from Calder's hands-on investigations of form, balance, color, and movement as well as from his foresight in what we now refer to as the creative reuse of materials. These artists are returning to explorations of structure and balance, creating expressive artworks that celebrate the visual as much as the intellectual experience.
Drawn from the MCA's in-depth holdings of Calder's work and augmented by the artist's classic mobiles, standing mobiles, and stabiles from private and public collections, this pioneering consideration of Calder's influence includes works by some of today's most interesting and engaging sculptors: Martin Boyce, Nathan Carter, Abraham Cruzvillegas, Aaron Curry, Kristi Lippire, Jason Meadows, and Jason Middlebrook.
The richly illustrated book features new scholarship on Calder's creative reuse of materials by noted expert Brooke Kamin Rapaport. Scholar George Baker reassesses Calder's modernist legacy. Exhibition organizer Lynne Warren contributes an overview of current sculptural practices in relation to Calder's work, offering the first in-depth consideration of the complex and fascinating relationship between the art of this modern master and contemporary artists. There are also contributions by Bryan Granger, Dominic Molon, Diana Nawi, and Julie Rodrigues Wildholm.
Table of Contents
| PAGE | CONTENT |
| --- | --- |
| 10 | Lenders to the Exhibition |
| 11 | Director's Foreword |
| 14 | Acknowledgments |
| 18 | Alexander Calder and Contemporary Art by Lynne Warren |
| 28 | Martin Boyce by Dominic Molon |
| 38 | Nathan Carter by Dominic Molon |
| 48 | Abraham Cruzvillegas by Julie Rodrigues Widholm |
| 56 | Aaron Curry by Bryan Granger |
| 66 | Kristi Lippire by Lynne Warren |
| 74 | Jason Meadows by Diana Nawi |
| 84 | Jason Middlebrook by Diana Nawi |
| 98 | Calder's Mobility by George Baker |
| 110 | Alexander Calder Plates |
| 160 | Why Calder is Back: A Modern Master's Creative Reuse of Materials by Brooke Kamin Rapaport |
| 171 | Catalogue of the Exhibition |
| 175 | Reproduction Credits |