Chainsawed Circus: Remembering Gordon Matta-Clark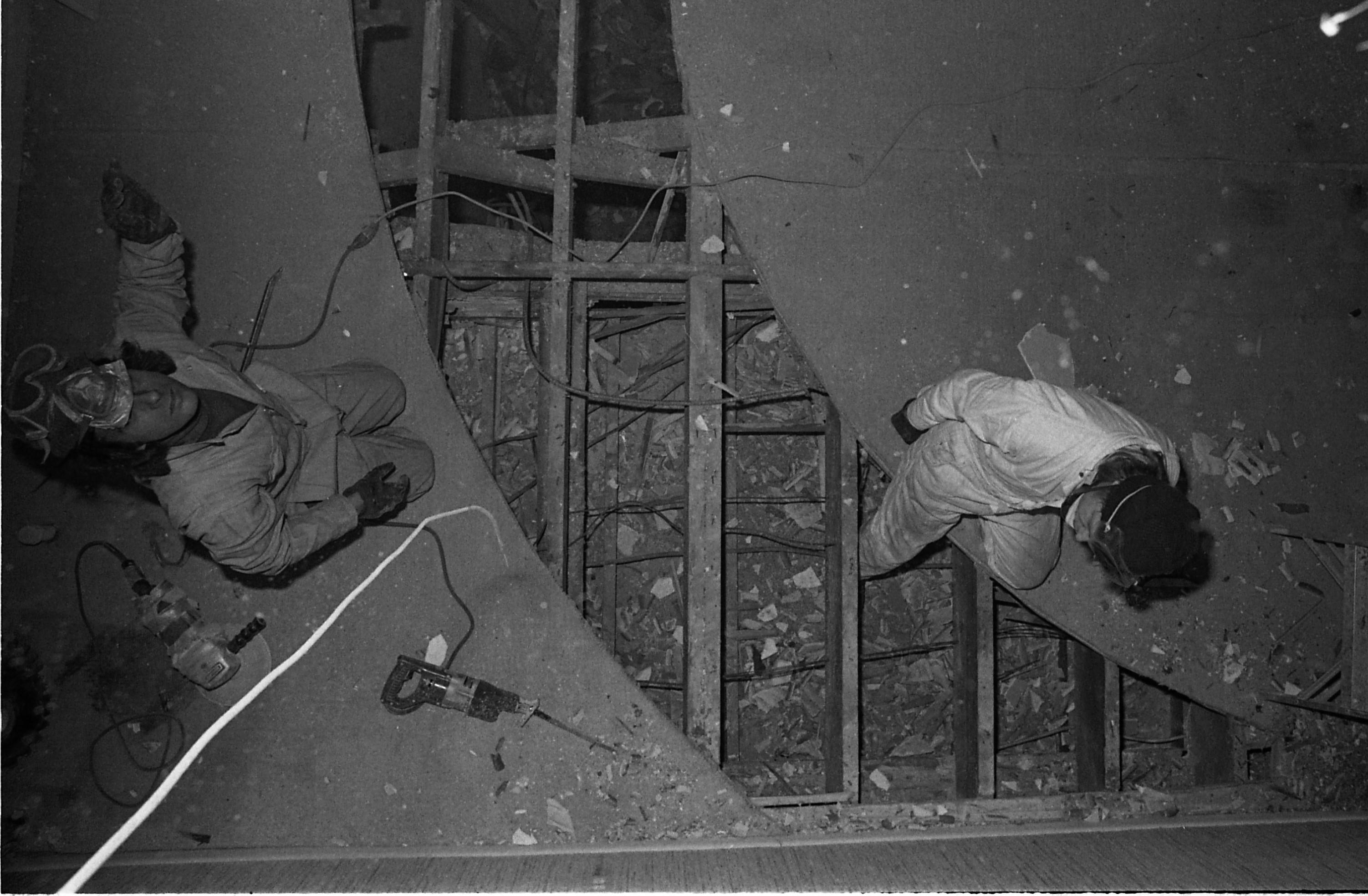 ---
In the middle of a cold Chicago winter in 1978, artist and trained architect Gordon Matta-Clark began slicing through an abandoned brownstone, floor by floor, with a variety of saws. This MCA-commissioned artwork, Circus or The Caribbean Orange, was a drawing in space that spanned a three-floor townhouse beside the museum's previous location. Matta-Clark carved through the building with long three-dimensional spirals, like a peeled orange. To achieve this, he and a crew of local workers cut curved openings—some 20 feet in diameter—through anything in the way; partial floors, doors, and cupboards were left suspended in the space. According to the commission's organizer, then-MCA curator Judith Russi Kirshner:
The piece itself, when it was completed, felt like a cross between [Giovanni Battista] Piranesi and Alice in Wonderland. What was striking was how we led people through the sliced building. Here was a work that seemed almost impossible to share with the public and yet it became very accessible. Phil Berkman, chief of security and an artist, organized a way in which our guards (many of whom were also artists) would take small groups through the entire building, walk them through all three floors and even jump across cuts as they went from one room to another. It was an extraordinary event.
This would unfortunately be Matta-Clark's first and last legal building intervention in the United States. He died six months after the work was complete. On what would have been the artist's 80th birthday, we've pulled images from our archives to honor this artist's incredible life and work.
---
Image Gallery