Cultivating Fellowship: A Lesson on Growth, Community, and #OTVTonight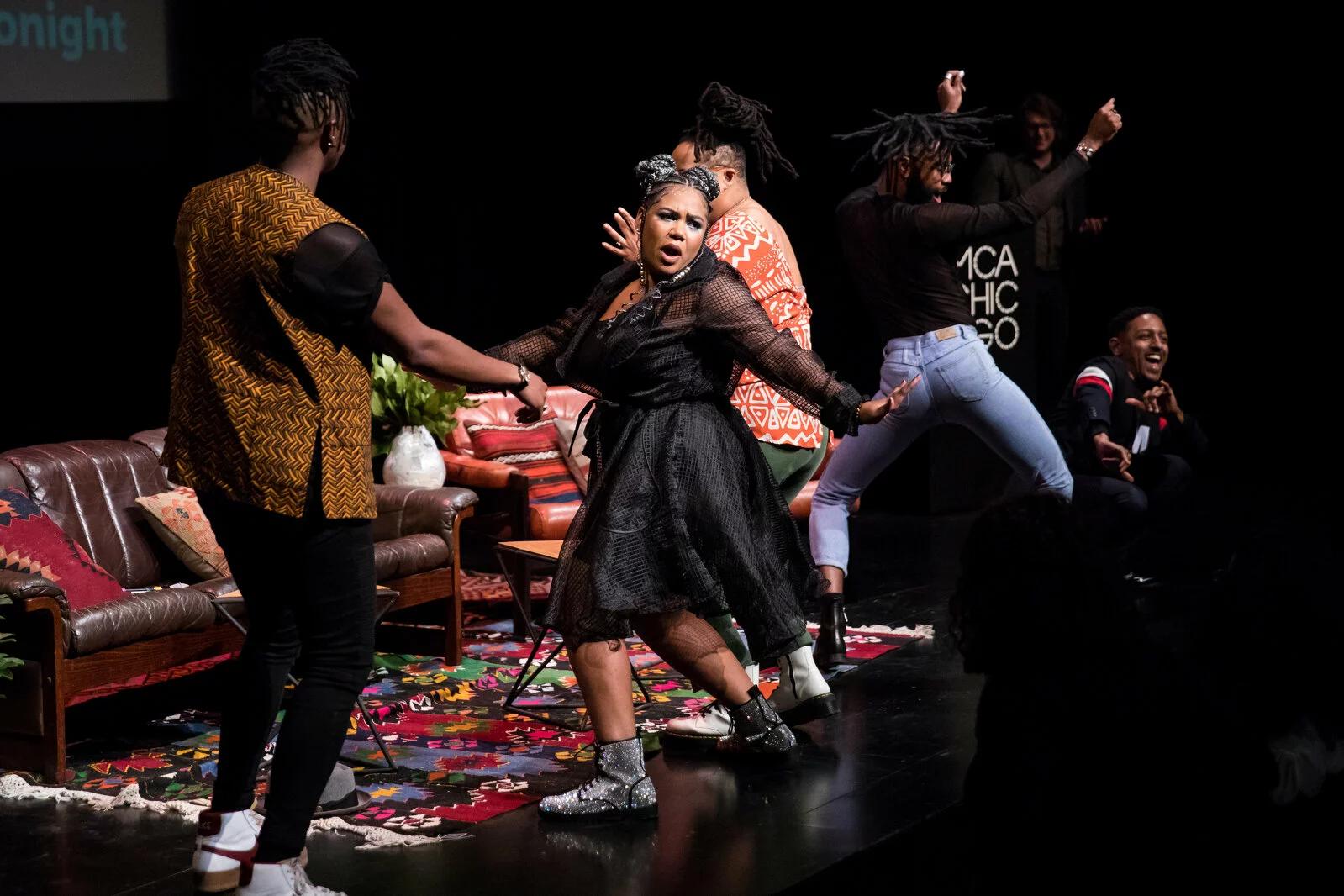 On May 16, 2023, OTV returns to the MCA with #OTVTonight, a night of connection, creative spark, and bond-building between artists and communities.
---
I'll share more details about the evening—and the art—but to truly understand why #OTVTonight: A Return to Fellowship is such a special moment for our organization, the artists we serve, and the communities we entertain, it's important to underscore where we've been and what has gotten us to this moment in time.
Like many organizations, 2020 was meant to be a banner year for Open Television and our public programs. As Chicago's very own streaming platform and media incubator for intersectional storytelling, we were riding four years of success fueled by our artists and sustained by our community.
OTV had officially launched our nonprofit the year before, in 2019, with much credit to the success of The T, Seeds, The Right Swipe, Brujos, Code-Switched, Brown Girls, and many other stories incubated in Chicago that were resonating with audiences around the globe (all titles were featured in a previous #OTVTonight). Our mission was clear: transform the way film, television and entertainment industries support independent artists and communities marginalized by their race, gender, sexuality, class, disability, or nationality. Thankfully, the artists that we have supported since our launch back in 2015 helped us lay the groundwork to what is now a thriving organization as we approach celebrating our 10-year anniversary in 2025.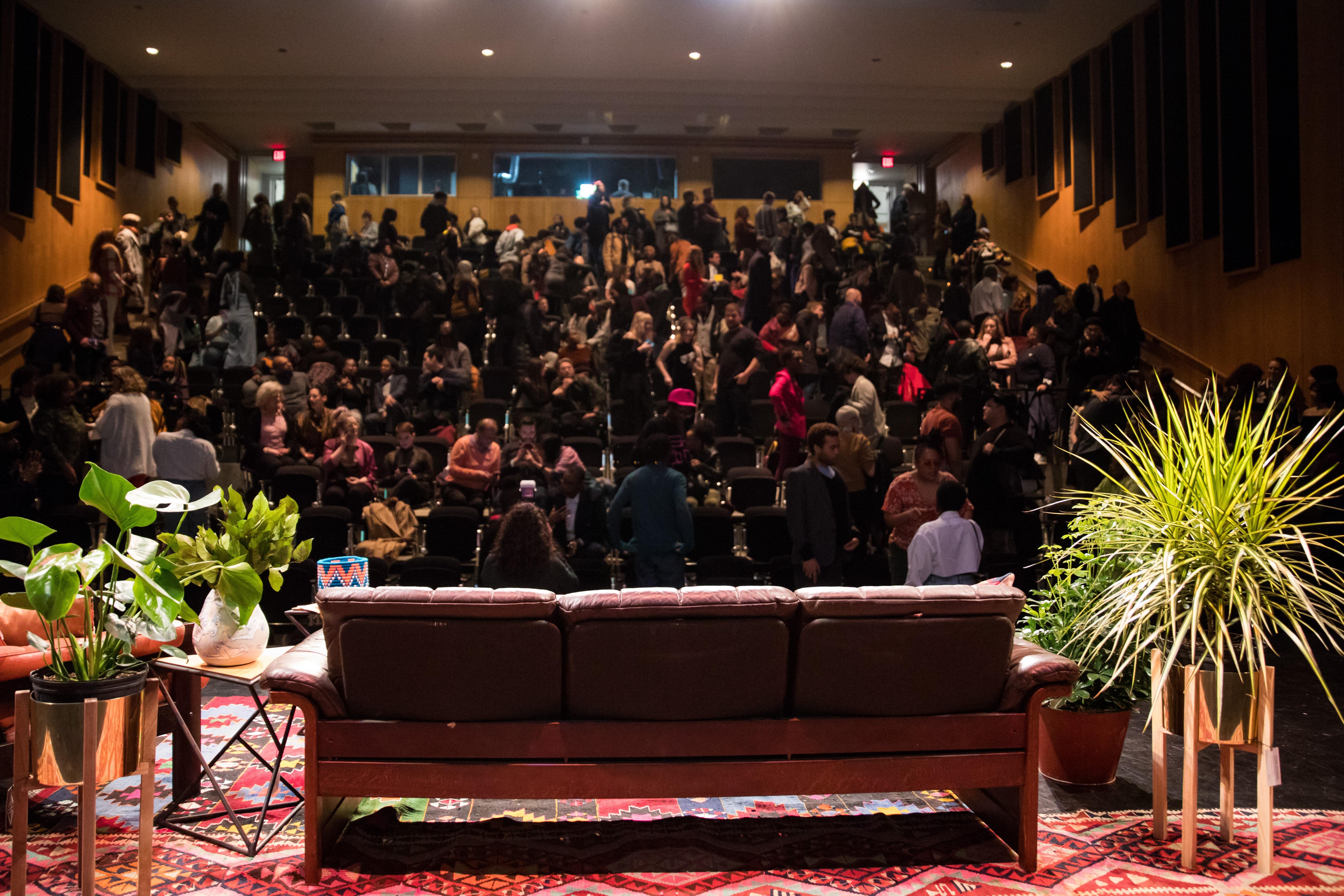 ---
As the Executive Director of OTV, I made the difficult decision to shelf our public programming strategy and pivot all of our efforts toward virtual exhibition. Over the last couple of years, we've slowly transitioned back into invite-only and private events to help us cultivate a mindful and intentional offering to the intersectional communities that we serve who often are immunocompromised or disabled, identify as Black, Indigenous, and people of color—all communities who are susceptible to COVID-19 and various other systemic barriers. It simply wasn't ethical for us to return to large-scale public programs until our community expressed full and enthusiastic comfort.
Thankfully, during this time we experienced exponential growth as an organization and a platform, successfully raising over $1 million in 2020 to help support and deliver our mission; launching a suite of TV apps the same year (available on Android, Apple, Roku, and Amazon) to keep up with the ever-growing global community that we cultivated; hiring our first full-time staff in 2021 to help deliver our slate of artist development programs, including the national expansion of annual fellowship in 2022 and the global success of our 48-hour film race competition; and so much more.
About #OTVTonight
---
While we've been on a hiatus from large-scale, in-person screenings and premieres, we have been busy expanding our ecosystem, which makes our return to the MCA on May 16 such a beautiful, full-circle moment.
OTV was created to expand the art of television beyond the series we might watch on our preferred streaming services—which often cost millions of dollars to make. Similar to indie film, indie TV may be shorter or lower-cost than the usual Hollywood offerings, but these lower barriers to entry allow more artists to tell their stories free from commercial influence. Over the past several years, OTV has contributed to the transformation of Chicago's media and storytelling landscape, helping to remind the world of our city's strong base of writers, directors, actors, designers, and visual and music artists. Combined with our collaborative spirit and the freedom to deviate from industry trends that might preoccupy artists from New York and Los Angeles, Chicago's storytelling community is committed to authenticity, diversity, and nuance.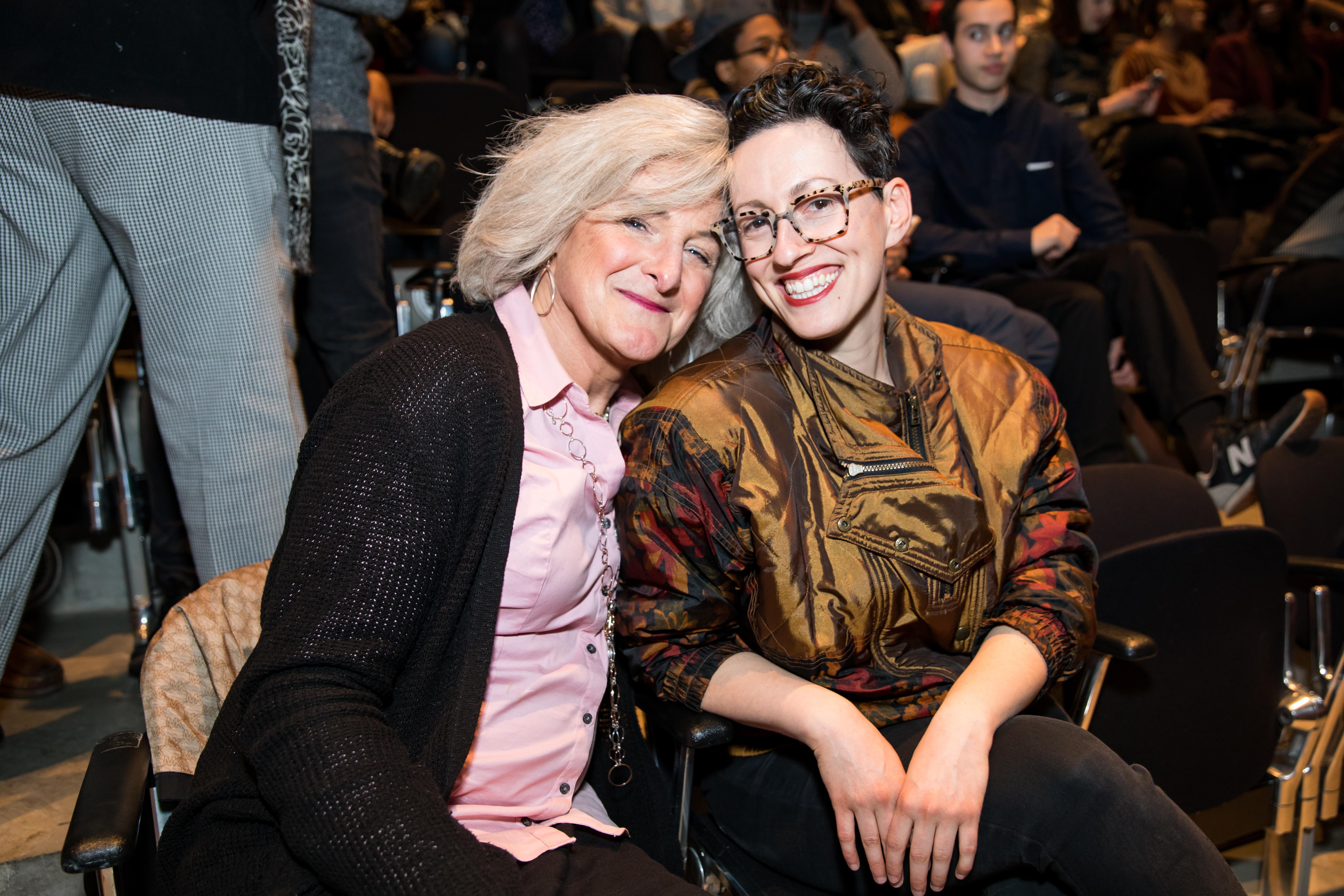 OTVTonight launched in 2017 and quickly became our marquee event that allowed us to debut first looks at stories coming to the platform. Due to its widespread success, we hosted the program every year since its inception, even transitioning to a 100% virtual program in 2020 and 2021. In 2022 we decided to give our community a break from virtual programming and shift our efforts towards organizational development and research initiatives.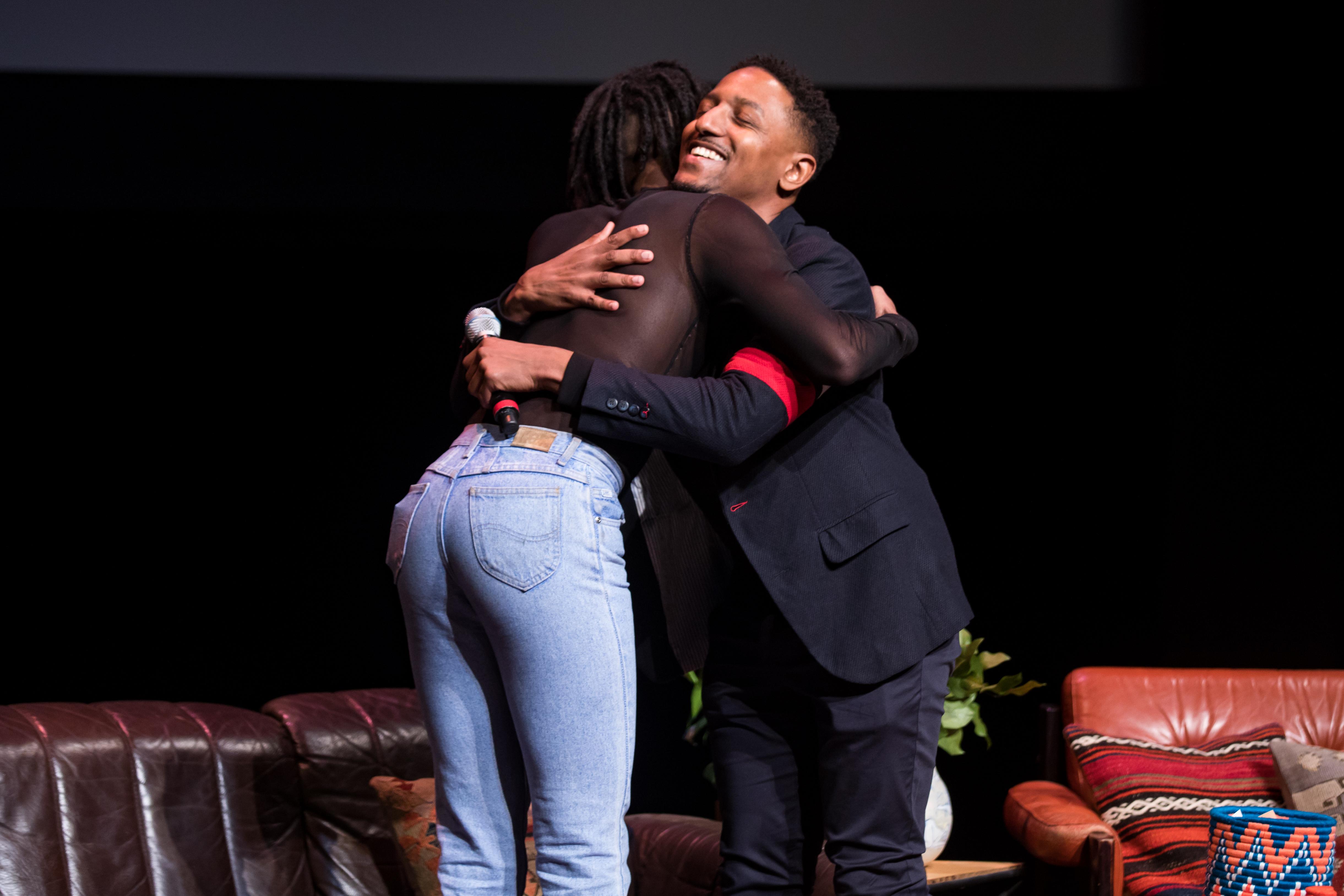 We are thrilled to be returning to the MCA for our first large-scale public program in Chicago since 2019. #OTVTonight is and always will be our love letter to Chicago, reminding our community that the disruption of conventional norms is often needed to enact the true change that we want to see in the world. Instead of creating an experience for the audience to "check out," we're returning with an intentionally designed program that encourages attendees to "check in" on the people and places that encourage them to grow, nourish their commitment to community, and cultivate an unbreakable bond.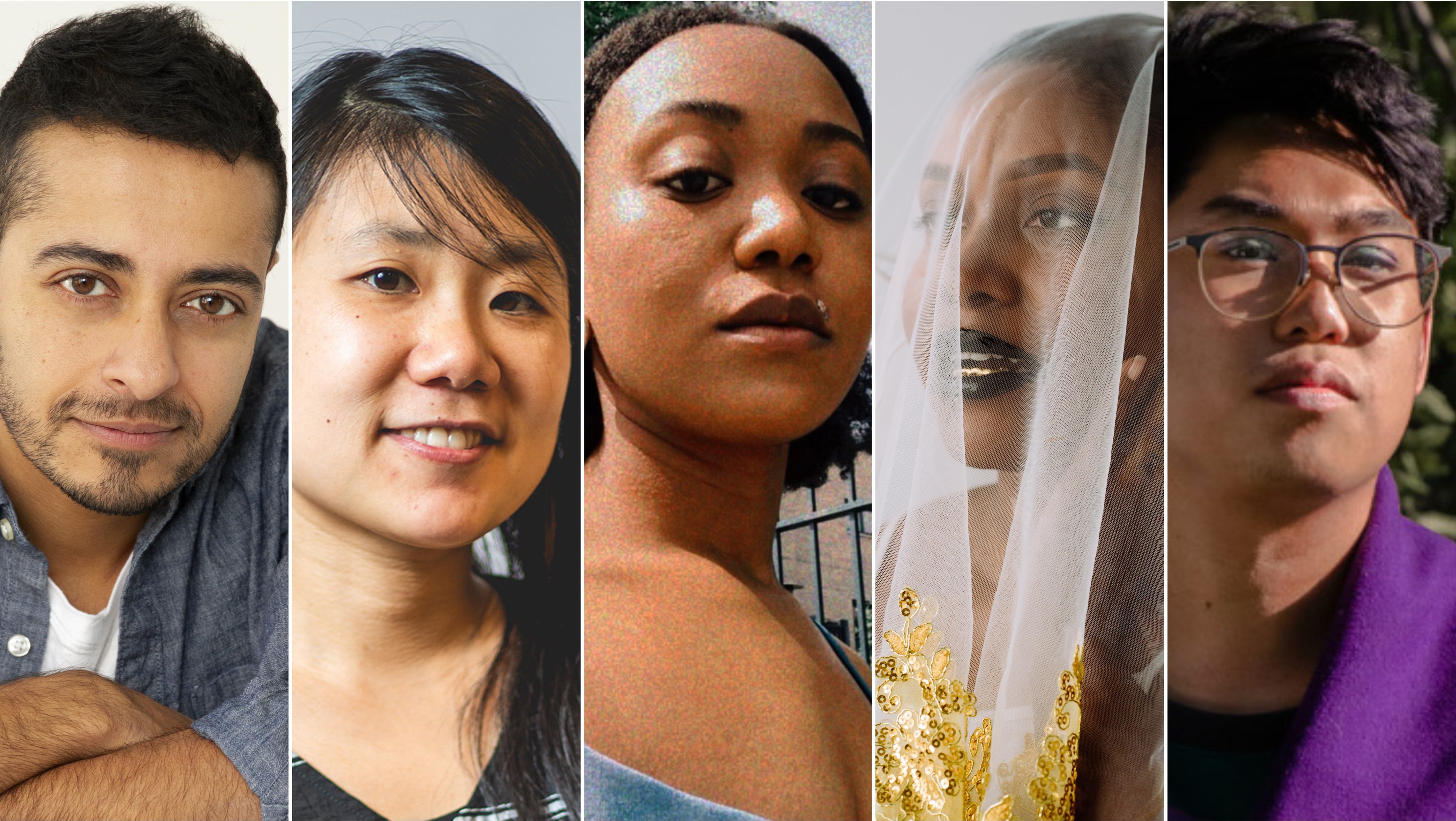 Fellowship is in our DNA. We thrive on connecting the dots and bringing people together, not only to entertain, but to engage in critical conversation, begin to heal wounds, and build empathy over division. This year's #OTVTonight will be reminiscent of the events that we became known for during our beta stage—but will also feature a few new additions. I will serve as your official Master of Ceremonies, featuring sonic explorations from DJ Shaun J. Wright, pop-up creator interviews, and a few surprises along the way that you'll just have to wait to see.
For the first time, #OTVTonight is showcasing handpicked titles from our 2021–2022 fellows. The OTV Fellows program began in 2019 and is celebrating its fifth cohort in 2023. The annual program provides support, mentorship, and education to intersectional filmmakers in Chicago and beyond. I'm excited to platform and provide a space for our fellows that have gone through this program, cultivated their stories, and developed a strong plan for their careers. #OTVTonight is truly a return to fellowship. Watch the trailer below to get a first look at the featured artists and their work. Make sure to grab a free ticket (available while supplies last).
The Films
Vee Hua 華婷婷 | they/them
Title: Reckless Spirits | Format: Short film
Log Line: Reckless Spirits is a hyperreal buddy comedy featuring two best friends—Yvette, a neurotic Korean-American therapist, and Syd, a gender-fluid Puerto Rican performance artist—who are led by a series of supernatural events into an uncanny new world of psychics, spirits, and a cult leader that's threatening to tear their friendship apart.
Marlo Abril-Viriña | he/they
Title: ManicMan! | Format: Short
Log Line: In coping with bipolar disorder, Malcolm crafts the newest comic book superhero "ManicMan!" with the help of his small-town friends.
LaTasha Mercer | she/her
Title: JustLaTasha's Inner Actions | Format: Series
Log Line: LaTasha applies a Black cultural observation through a Bi, Black woman's lens to explore dating, sexuality, queerness, and pop culture in this witty, short-form sketch series.
Shaan Dasani | he/they
Title: AGENTS OF CHANGE: Project Polymer | Format: Short film
Log Line: AGENTS OF CHANGE: Project Polymer is a short spy film featuring transgender actors of color in one of the most popular cinema genres in the world.
M. Lorin | she/her
Title: Chickweed Magik | Format: Series
Log Line: An anthology triptych of urban fantasy tales centering Black teen girls in Chicago, whose encounters with temptation and danger challenge their beliefs—and existence—altogether.