Celebrating Chicago Hip-Hop with ChiBrations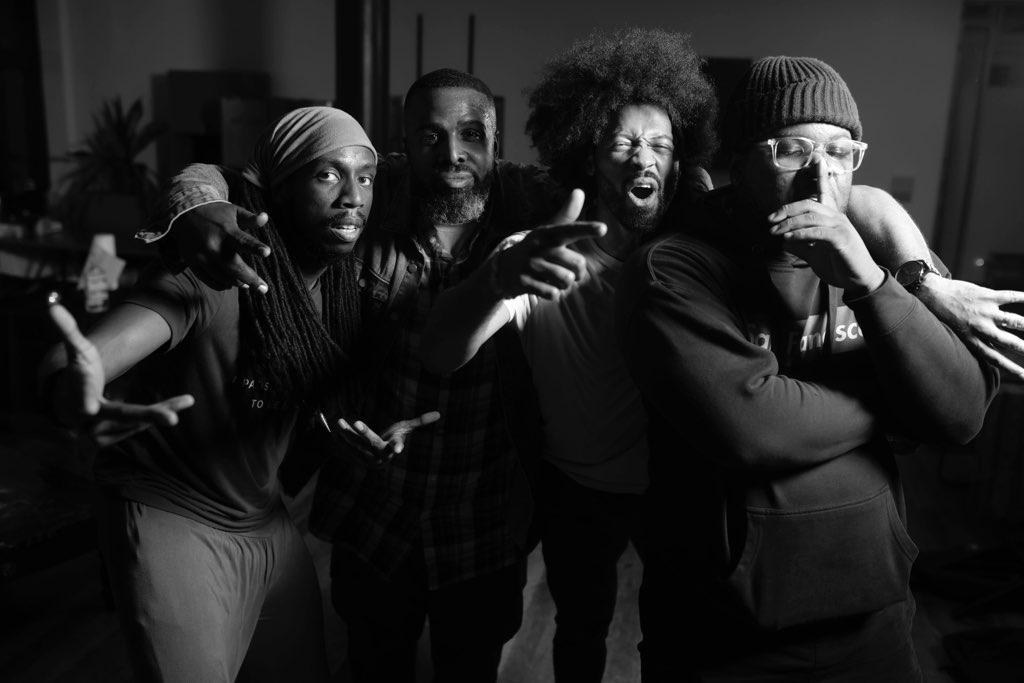 Main Text
Since 1973, the art of hip-hop has captured countless individuals' hearts and souls worldwide. In honor of the 50th anniversary of hip-hop, the MCA is proud to present Recapturing Memories of the Black Ark—a sculptural installation and stage by legendary artist Gary Simmons—on September 29, 2023, in the Kovler Atrium. This event is in collaboration with ChiBrations, a music organization by musician and producer Sam Thousand.
Several local artists and guests will appear, such as Lawrence "Binkey" Tolefree, Dutchess The DJ, Asha Omega, PHENOM, Psalm One, and many more. This wonderful collaboration will feature musical performances as well as dance, poetry, comedy, a panel discussion, and even a hip-hop cypher.
"I'm very excited to see all of this flavor happening under one roof," said Sam Thousand. "I'm excited that the MCA is partnered with us to make this happen. It's just going to be a wonderful experience."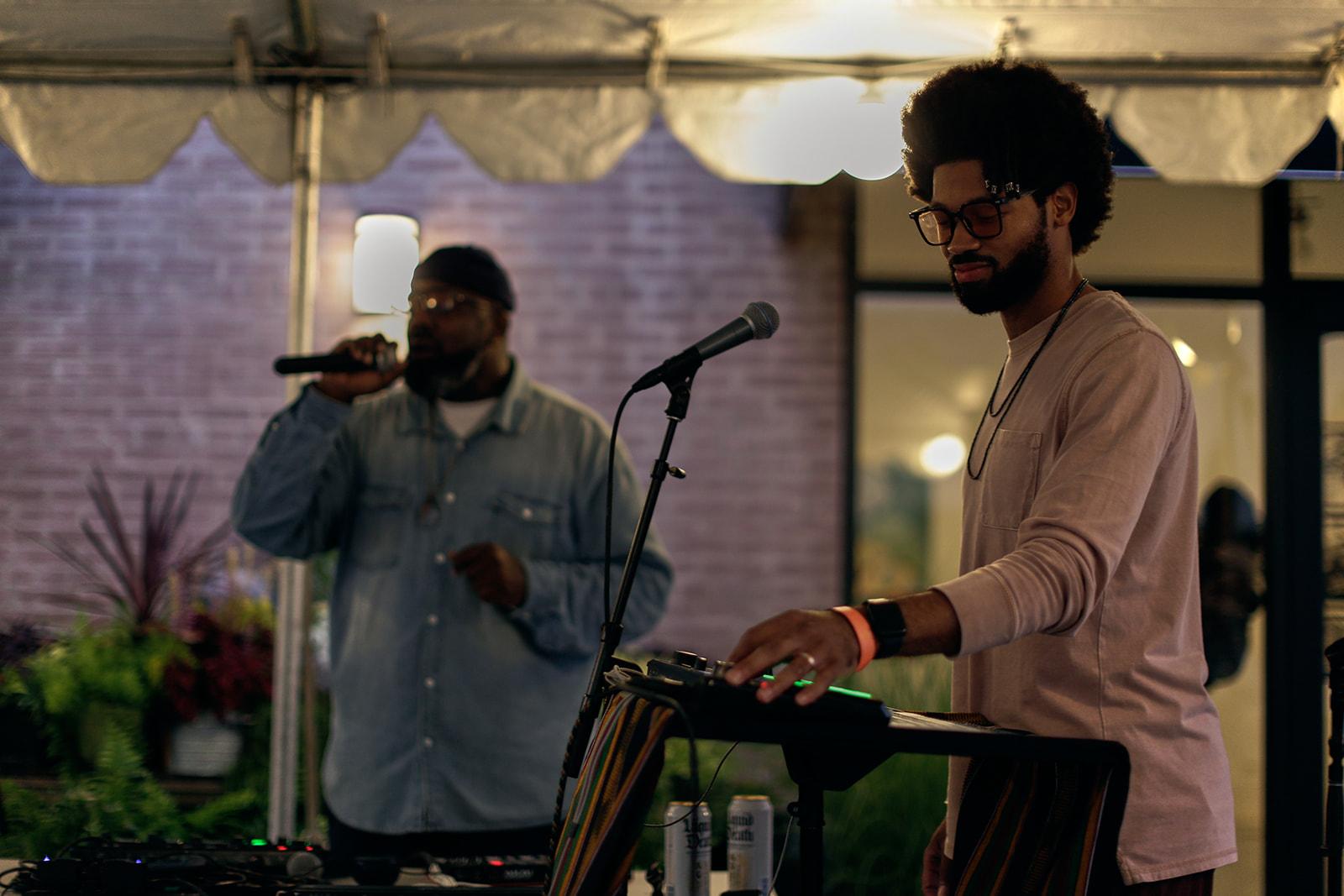 Born and raised in Houston, Sam first discovered hip-hop as a young kid. Although he doesn't recall how old he was during that discovery, Sam vividly remembers jamming to the Fugees' "Killing Me Softly" on the radio. Like many youths of his generation, he became an instant fan of the late Tupac Shakur and the Notorious B.I.G.
"It's kind of hard to answer that because hip-hop was just there," he added. "I cannot remember being without it."
At the age of seven, he played the trumpet in his elementary school band and practiced rigorously. Sam eventually went on to master other instruments in his later years, and by the time he reached high school the Texas native had already played in marching, jazz, and concert bands. Prior to graduation, Sam received seven marching band scholarship offers from various colleges, but rejected them and instead enrolled in the University of North Texas's jazz program. After one year, Sam left to pursue his career as a musical artist and producer full-time.
"I wanted to be an artist," he mentioned. "And I didn't know what that meant then. But it didn't feel right for me to be so academic at that point in my life."
Sam continued to explore other instruments, writing his own songs and even singing.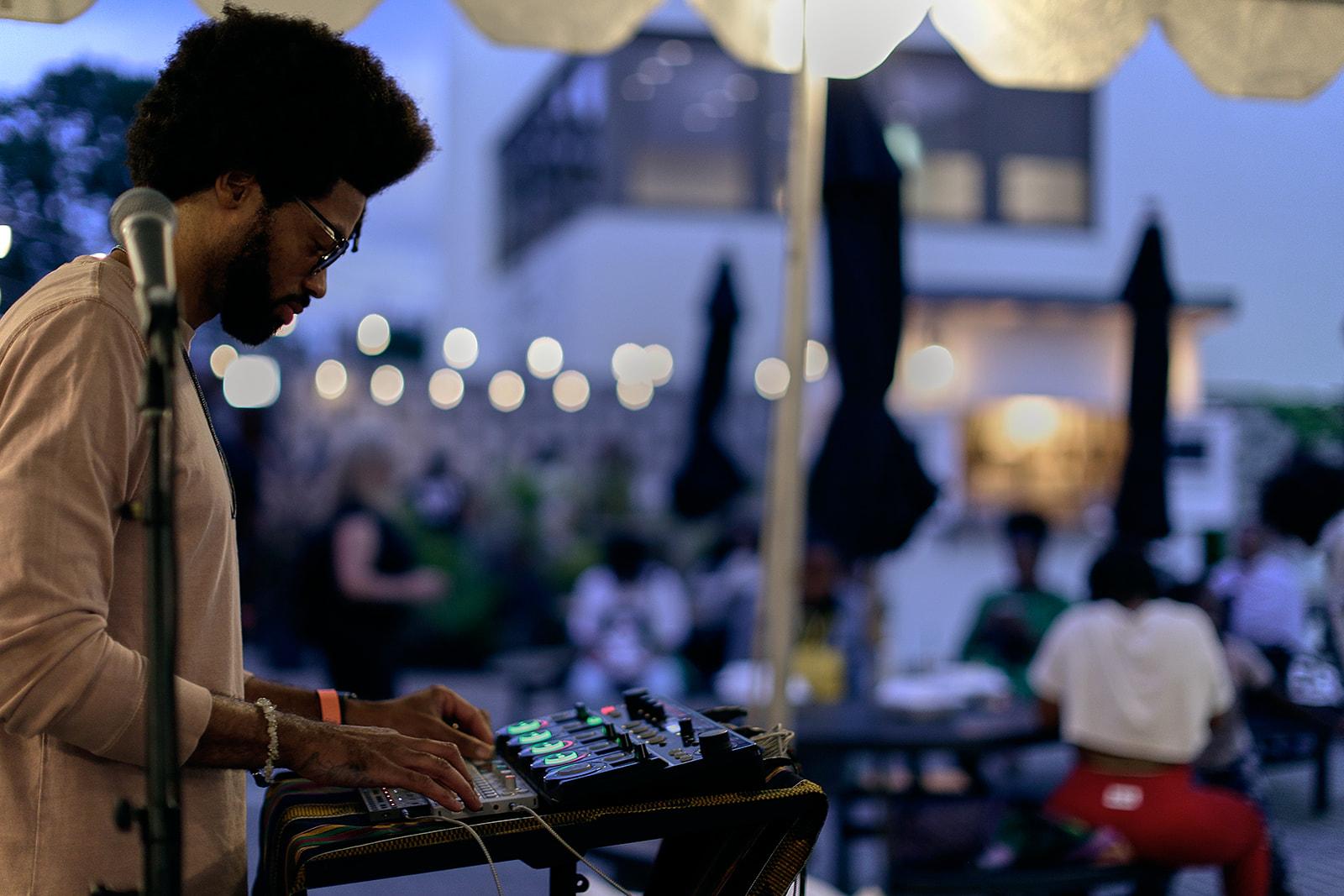 "At 19, that's when I started to explore music more. I started playing in bands and just getting experience in new ways. And just going with the flow and following the spirit that God was showing me."
At this time, Sam became an entrepreneur by writing horn charts for bands. Three years later, he relocated to Chicago to give college another shot and matriculated at Columbia College in 2009. As a 22-year-old freshman, Sam received a full scholarship after auditioning through YouTube.
"I was rubbing shoulders with a lot of 18 and 19-year-olds. So, that really helped kind of massage this leadership capability I already had. I was kind of the big brother on campus, that was kind of being able to lead and provide some guidance for folks. But at the same time, I was kind of new on the scene and I started going to open mics and jam sessions. That's kind of how I opened my world to Chicago. And I got some much more than I bargained for."
For Sam, hip-hop is much more than a genre: it's a way of life that continues to inspire him, and those who unconditionally love it, in numerous ways.
"Hip-hop is a lifestyle, and that's because it's cultured. I think that hip-hop inspires me in a couple of different ways. It really supercharges my confidence. I like smooth and chill music, but a lot of times I want to listen to something that's going to turn me up a little bit. It really inspires forethinking, creativity, and storytelling. It inspires nostalgia as well, because a lot of hip-hop in and of itself is based off of what has come before it."
One of the aspirations of Recapturing Memories of the Black Arc is that it will attract Chicagoans from all backgrounds and ages—especially younger folk from the early Generation Z era.
"I'm willing to bet there will be more younger people here than there are older. The reason is because of the personnel and features that are part of the event. I think that hip-hop has affected us all."
Chicago is a city that breathes and nurtures all types of music, and so it only makes sense to celebrate one of the world's most vibrant genres here.