A Letter from the Director Building a Better Museum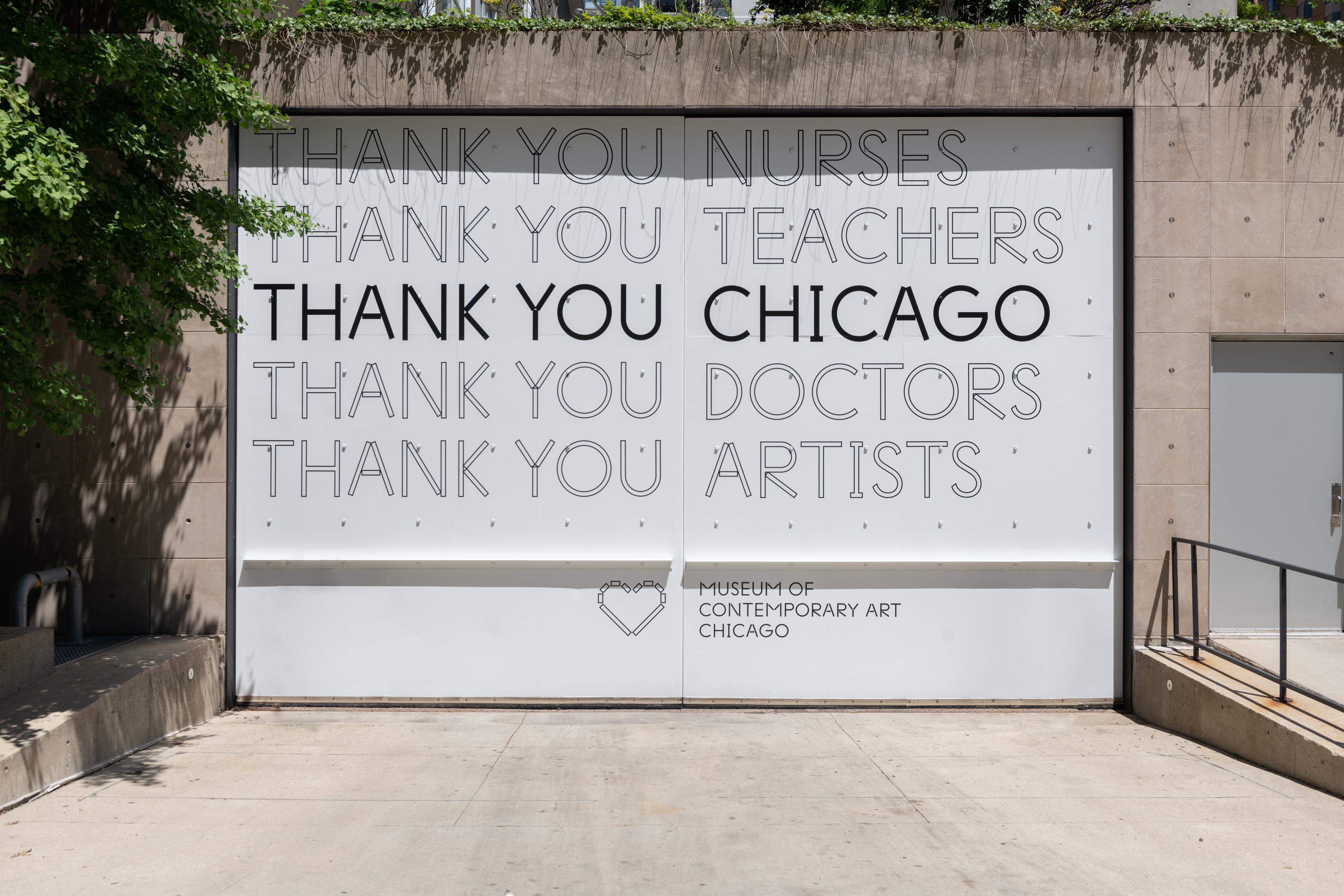 Letter
One year ago, when our world was turned upside down by a global pandemic, we said that the museum we eventually would reopen would be different from the one we closed in March 2020. This is certainly the case. At its heart, the MCA is a community of people. The impact of the pandemic and the events of the past year have been unimaginably complicated and difficult for everyone, our staff and stakeholders included. As we mark this anniversary, I want to share with you how we have changed and are moving forward with purpose as an organization.
Facing the profound challenges of this last year, we took innumerable actions in order to sustain the museum and the communities it serves, with a particular focus on supporting our employees and local artists. Still, some decisions were profoundly difficult, especially a reorganization and a layoff that resulted in full- and part-time employees no longer having a professional home at the MCA. I acknowledge that the fallout from these actions was terrible for those individuals as well as their colleagues and communities. Having one member of our community hurt reverberates broadly and I regret that the multiple crises instigated by COVID-19 resulted in actions that caused pain to those directly impacted and the larger arts community who join in solidarity.
As a cultural institution that has been supporting Chicago artists for more than 50 years, we know the importance of pushing boundaries and challenging the status quo towards social change. The struggles of the last year, from the global pandemic to the social unrest in our city, have presented an unprecedented challenge for all of us. They highlight the importance of fostering a cohesive, empathic environment for all. We take seriously our mission to welcome all communities and are constantly working to improve our actions on a daily basis toward this goal.
Museum staff, artists, board members, and supporters have been vocal in calling on our beliefs to become actions. This included a group of current and former employees who communicated under the collective MCAccountable and a select group of artists related to our current exhibition The Long Dream. We hear you. All of this input helped shape our thinking and hastened our actions. We have learned the value of sharing those actions publicly: Starting today, we will share a list of actions we are taking that support our values of inclusion, diversity, equity, and accessibility on our website to be regularly updated; we invite your ongoing feedback. Meaningful change at any institution begins with systemic improvements to policies and practices. Real change is happening now and going forward over time.
I remain deeply grateful to our staff for reopening the MCA to the public in ways that are meaningful, urgent, and filled with grace. Thank you. And we all feel a sense of gratitude for the outpouring of thanks from our visitors. The power of art to bring connection, comfort, joy, and inspiration has never been more important.
We stand profoundly changed by the events of this last year, yet the MCA's relevance and renewed commitment to social bonds are unwavering. Thank you for calling the MCA to live our values. We continue to welcome the presence of all artists and our communities who are helping us create an inclusive and equitable institution.
Gratefully and wishing you health,
Madeleine Grynsztejn