D.Daskalopoulos Collection Gift Arrives at the MCA
Featured Images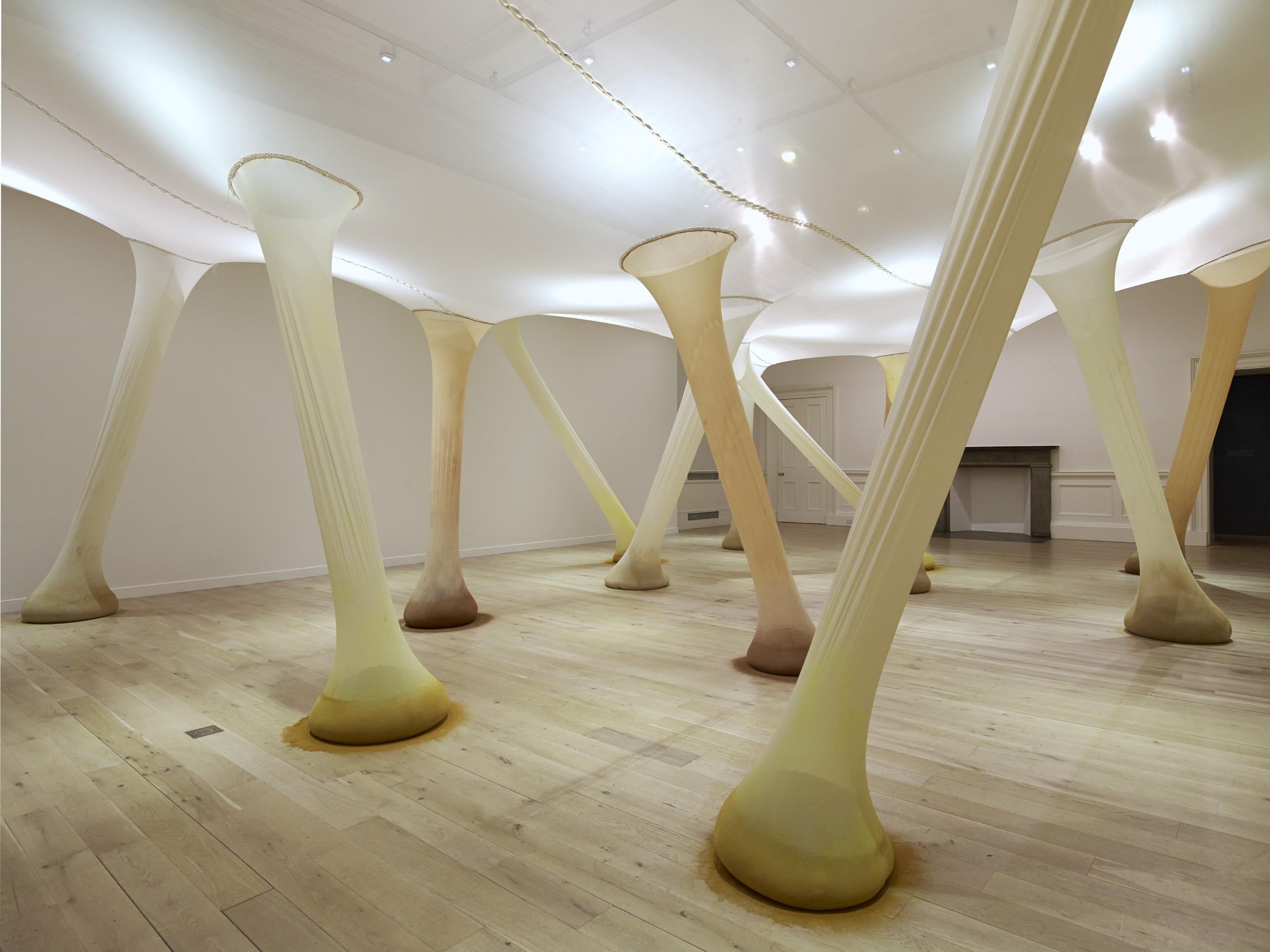 Announcement
We are excited to announce the D.Daskalopoulos Collection Gift, the donation of a significant body of important contemporary artworks from the D.Daskalopoulos Collection. The gift featuring 100 works jointly held between the MCA and the Guggenheim is one of the most impactful donations to our collection in the MCA's history. Each work in this trove reinforces and clarifies our institutional values, especially our longstanding commitment to supporting bold artistic experimentation. These works will enrich our collection, bolster strengths in our current holdings and fill existing gaps. Among the major artists whose work will be entering our collection for the first time are Ghada Amer, Karla Black, Paul Chan, Robert Gober, Sarah Lucas, Alina Szapocznikow, and Rebecca Warren.
The works in the gift display a broad range of artistic themes and strategies. Many in the grouping, including major highlights by Robert Gober, David Hammons, and Kiki Smith, challenge the social norms and political structures that regulate our bodies and identities. In ways that have never seemed more urgent, they craft new understandings of our individual places in the world, serving as a bold affirmation of the link between human freedom and creative expression.
This express intent of this gift, to create next generation scholarship around our collection, will increase our ability to nurture future professionals, leaving a profound and lasting impact on the MCA and the field. And by centering collaboration between major institutions on a global scale, it will facilitate the discussion of ideas and knowledge and advance how we work digitally to increase access to contemporary art for audiences across the world. Finally, a truly historic component of this gift is its unprecedented establishment of a shared museum partnership model that I believe will become the standard in the industry.
The MCA, and our global institutional colleagues graciously accept this gift knowing the profound impact it will have as a catalyst for critical thinking, social change, and the expansion of our collective imagination.
About Dimitris Daskalopoulos
"I believe that collectors bear a responsibility towards the artworks in their collection and their artists: collectors are beholden to attend to the future of their collection with the same care and attention they invested in creating it. Art takes its meaning and exerts its influence only through its interaction with the public. This has led to my decision to gift the better part of my collection to important contemporary art museums, so that they are cared for and preserved for future generations, so that the works are accessible to a broad audience, and so that they will remain in dialogue with the art of the future. This act transforms a private collection into a public resource."

—Dimitris Daskalopoulos
For almost 30 years, MCA Trustee Dimitris Daskalopoulos has stood with the sense of responsibility to share art with the wider public, in an attempt to express his deep admiration for human creativity and his belief that art can inspire people and create a social consciousness.
Press
Read about the D.Daskalopoulos Collection Gift in the news:
Press Release (PDF)
by Sarah Douglas
by Steve Johnson for Crain's Chicago Business.
by Vivienne Chow for artnet.
by Gareth Harris for The Art Newspaper.