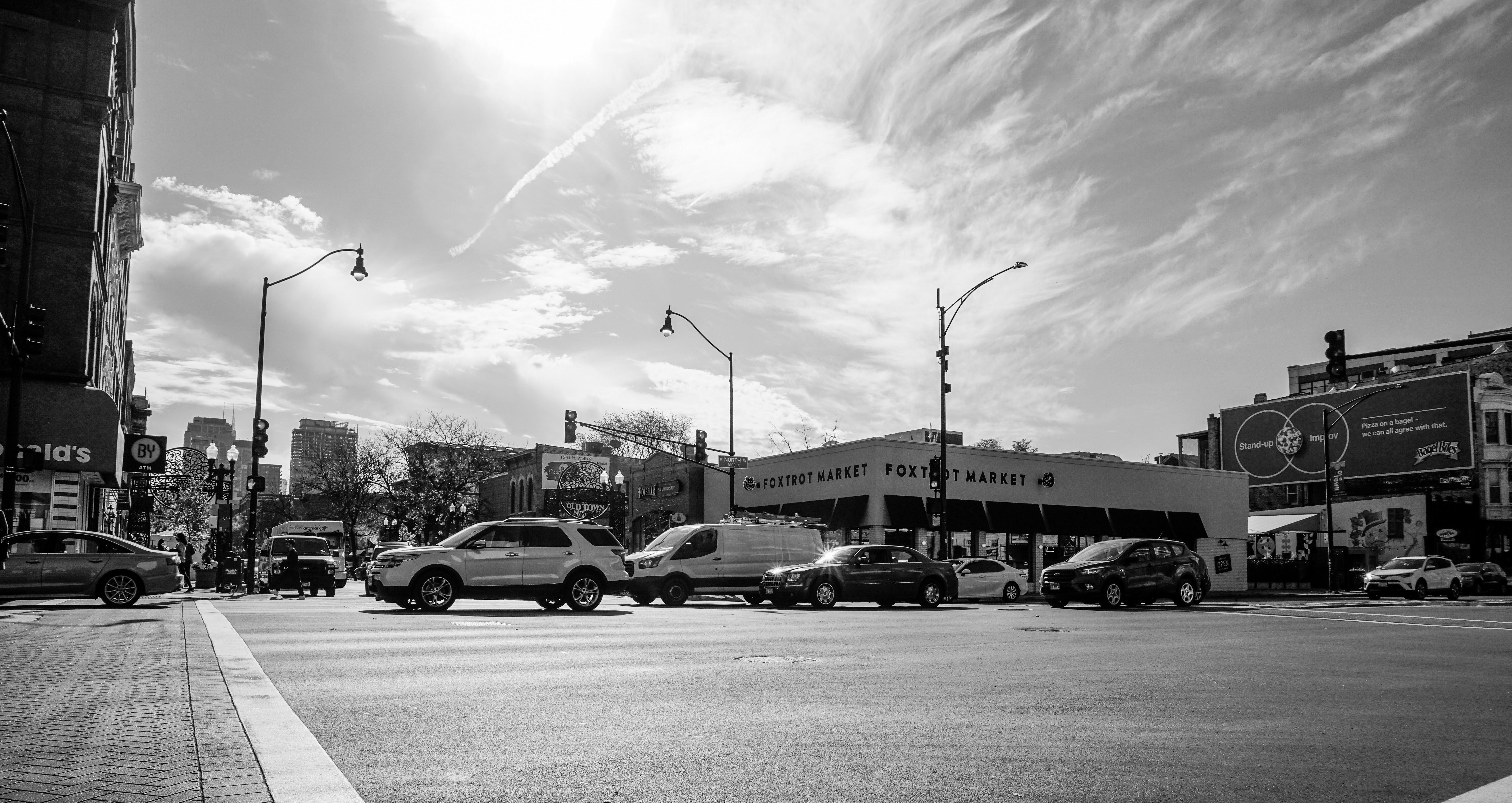 Q&A: Artists with Disabilities Discuss the Pandemic
As an artist with disabilities who likes to do photography, drawing, and fashion design, I wanted to be able to highlight some other artists with disabilities and the art they are making during the COVID-19 pandemic. The pandemic has been a time where 1 in 5 people with disabilities have been unemployed, compared to 1 in 7 without disabilities. I spoke with Genevieve Nutley and Justin Cooper, two Chicago-based artists who identify as disabled. Both artists are 2021 junior artists through Access Living, an organization led by people with disabilities for people of disabilities to break down barriers and discrimination and help create a more inclusive society.
---
I am a visual artist, focusing on acrylics on canvas. I'm an intersectional feminist. I believe that the personal is political, that being said, the very personal is my art. I started painting after I was in a car accident and became disabled. I lost my voice while also acquiring physical disabilities. My whole world changed, and I coped with those changes by painting. While I am able to speak now, my new voice is my art and I live to express. I paint a lot of self-portraits, with surreal and abstract themes, drawn from my lived experiences of being a woman who is disabled, Chicana, queer, and most of all, an artist.
Interview
Do you find yourself more productive [during the pandemic]?
I am more productive because of not having to travel out for appointments, meetings, or school. I live on "Crip time." I relish in having free time because there's days I physically cannot be productive. But if I don't have to go anywhere and can attend class or see my doctor on Zoom, I ensure time to rest when it's needed and be productive more often.
Has COVID changed the content of your art? I saw a few pandemic-related artworks.
Well, the content of my art is my lived experiences through my imagination. COVID has definitely made an impact. One piece is me wearing a mask—when I created that, I thought about how it is hard to breathe, not because of the mask, but from the anxiety of living in a pandemic.
I saw that you strive to always stay positive. Has this changed during COVID?
I have no choice but to stay positive; I have faced so many challenges. Positivity is what gets me through overcoming life's everyday struggles. I'm used to rolling with the punches.
Has it been hard to get materials to do your painting?
There was one time, that there was a curbside order to pick up—then, getting there, the store was closed. It is convenient to do online shopping with delivery these days, I'm also very fortunate to have people in my life that shower me with love, support, and art supplies.
Do you think it's good that COVID has people thinking more about inclusion and people with disabilities?
I think it revealed that accommodations can readily happen when it comes to non-disabled lives. I hope inclusion and accessibility for people with disabilities can continue to be met after the pandemic is over.
What's your view on person-first identity? How do you like to be addressed?
I like to be addressed as a person/woman/artist with a disability. My thought on first-person identity is that it is the most decent way to address anyone. We are people before anything else.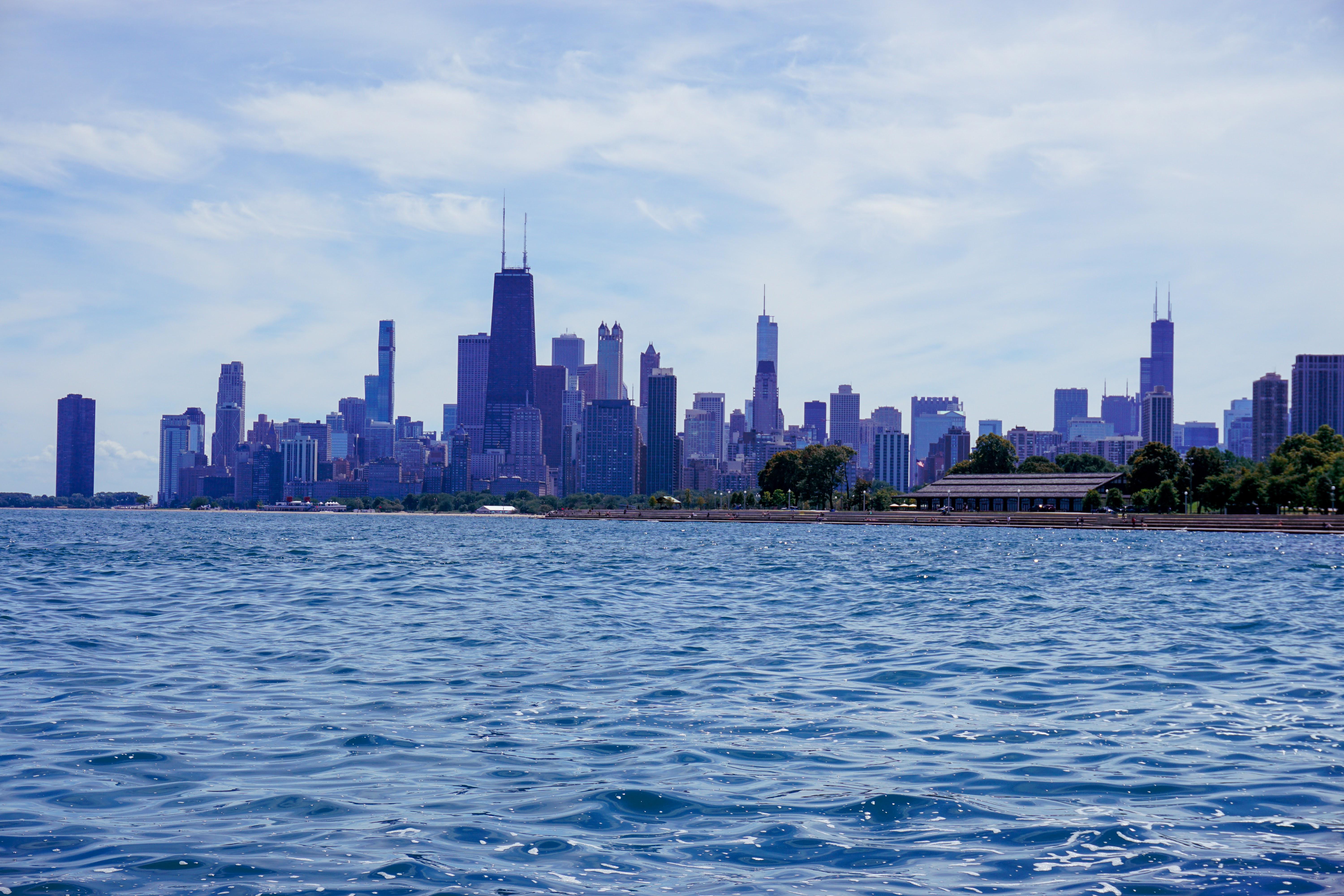 Justin Cooper is a Black filmmaker, artist, and disability advocate who has been working in art and film professionally since 2012. The lack of media representation amongst people with disabilities motivated him to work on his own documentary film called The Wheelchair Chronicles. Justin is currently the president of Access Living's Young Professionals Council and the Head Marshal of the annual Chicago Disability Pride Parade. Cooper does advocacy work for Advance Your Leadership Power and the Chicago Disability Activism Collective and as a board member for the Illinois Partners for Human Service. Cooper founded his own media company called Cooper Industries in 2018, which focuses on his filmmaking, film production, and photography work.
Interview
What got you into filmmaking and wanting to tell your story?
When I started doing film work, there weren't a lot of stories being told from a disability perspective. Often times those stories were told from people who didn't understand folks with disabilities. That was actually through my life, finding out about my film and that's where it just took off. I got into disability advocacy with my film work because of my photography, and now this like really has like taken off for me in the past couple of years.
Has the pandemic changed your video content, or has it made it harder for you?
Yeah, that's a good question. It has been close to a year, you know, with everything. When I was doing this work in the midst of all this, it was it was pretty interesting. To be honest with you, it wasn't really hard because most of the work I do is really in my chair and I love the travel. I'm just sort of traveling around pretty much on my own.
So, I know that you talked about how disabled people are portrayed in the media. What's your view on how they're portrayed?
I think in this day and age, with social media and everything, I feel like disabled folks have a voice and are able to share their stories from their perspective. You know, before we needed traditional forms of media to share our stories—or try at least try to get our stories out there. I think I'm interested to see young folks with disabilities who have these opportunities to share stories of themselves.
It's been a year since the pandemic began, and during this time people are thinking about being more inclusive. What do think about this? What do you think people should be thinking about?
It's a good thing that people are being more inclusive, especially during these times. But I also feel like it shouldn't have had to take this to talk about being inclusive. Now, going forward, there are so many different types of accessibility for physical needs, but also now thinking about digital accessibility like CART, voice-to-text, you know, all of these different options. I really want to see more of this going forward, whenever we're out of this situation. I just don't want people to, you know, forget about access.
What's your view on person-first language?
Since a lot of my friends are already disabled, that question doesn't really get thrown around. Person-first languages is important, you know, because a person's identity is how they identify.
Oh, I totally get it. When I was asked, I said, I don't know, I feel like a person.
That's what I really, really like to describe myself as. We're just people.