Zoom More Creatively with these MCA Virtual Backgrounds
Gallery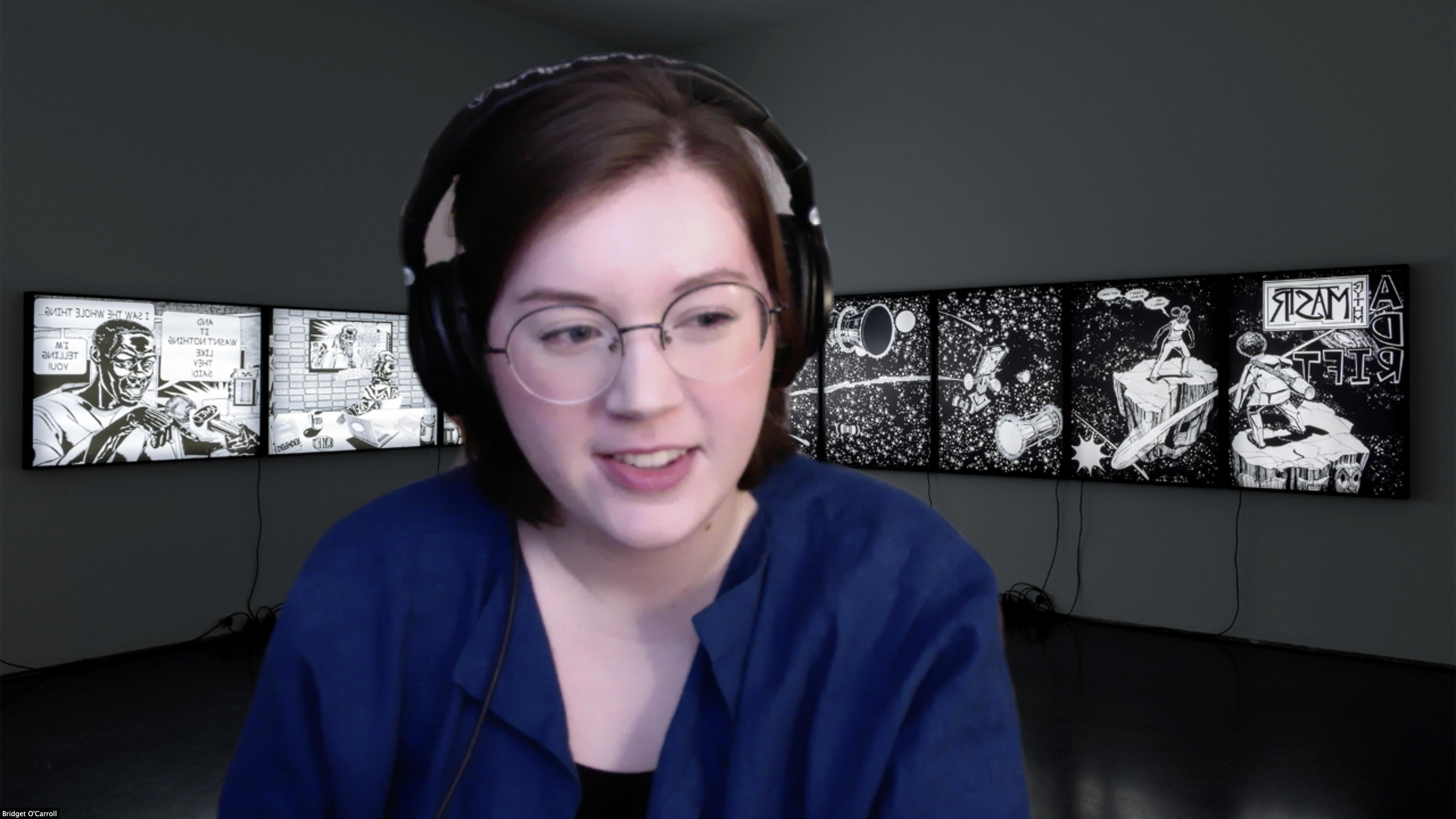 Introduction
While the MCA is closed to protect the safety of our visitors and staff through social distancing, we're still active in the digital space—not only through our website and social media, but also on everyone's new favorite socializing, working, and doing-anything space: Zoom.
---
Many of our meetings and other events are taking place through teleconferencing applications. Like many other new Zoom users, we've discovered the fun of Zoom's virtual background feature, which allows users to select images to use as a backdrop during video calls. In fact, our recent online Family Day activity used Zoom backgrounds as a tool to explore artworks!
Now, you can liven up your Zoom call or virtually visit the MCA with one of these custom backgrounds. (Right-click on your favorite image and select "Save Image As" to download—or, if you're on a laptop, click your trackpad with two fingers!)
For tips on how to change your Zoom background to one of these beautiful images of the MCA and our exhibitions, check out Zoom's Help Center.
---
A Virtual Visit to the Museum
Front Steps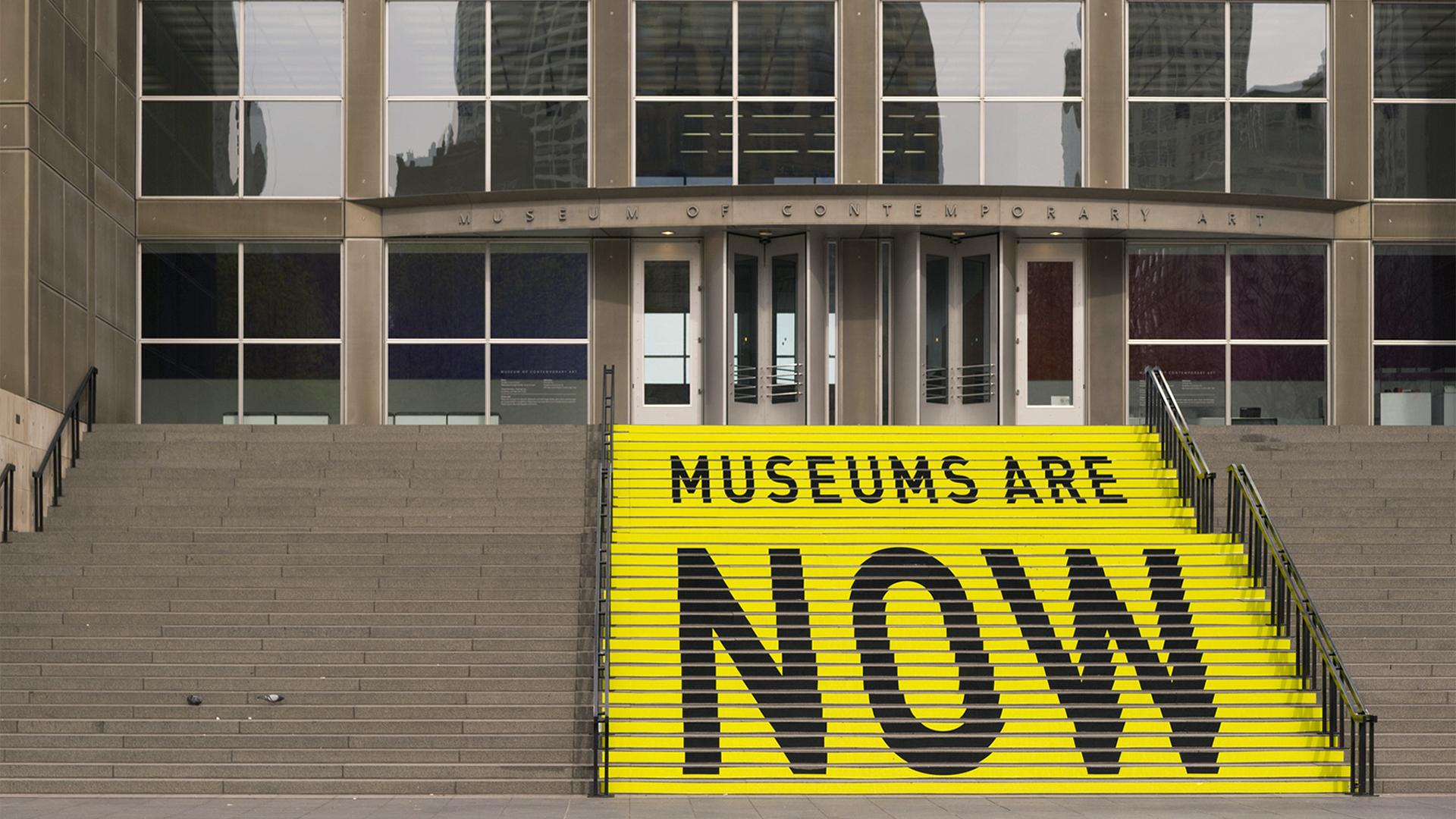 Whether walking up the stairs to enter the museum or enjoying your farmers' market lunch in the warmer months, the MCA's front steps are perhaps the most recognizable part of its facade. The stairs are a key part of its design by architect Josef Paul Kleihues (German, 1933–2004), completed in June 1996.
Spiral Staircase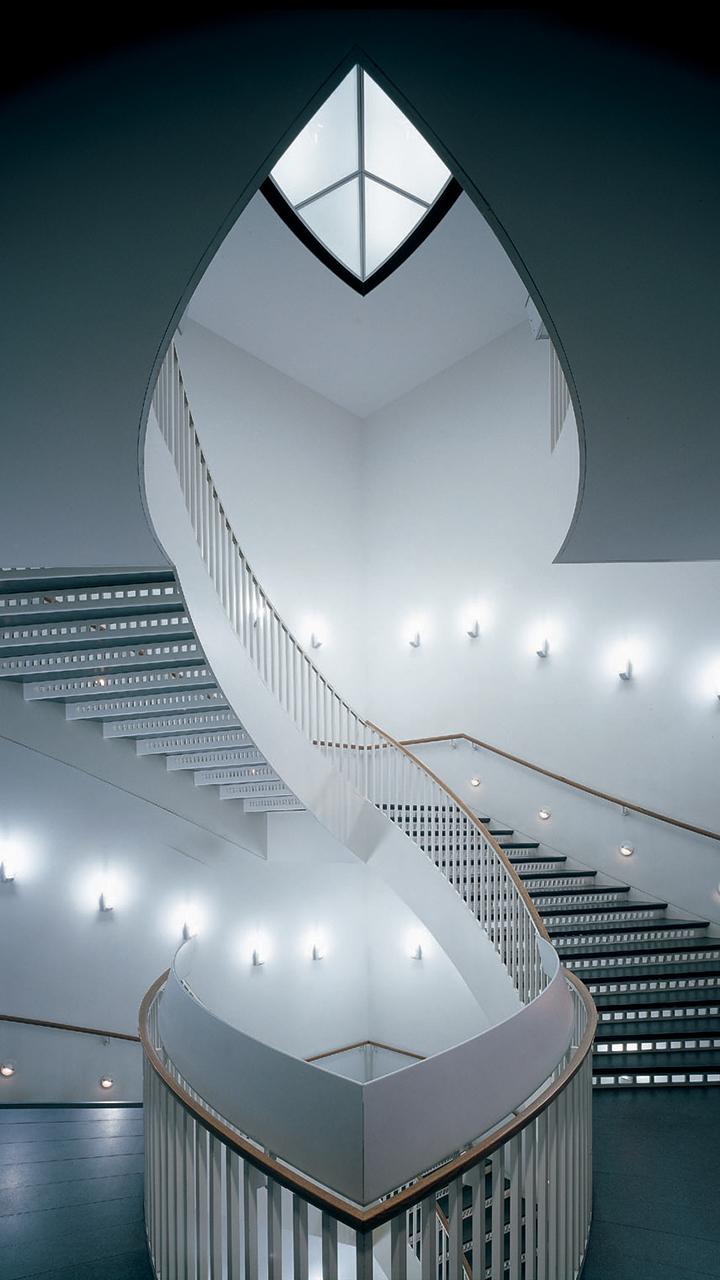 The iconic spiral staircase connecting our gallery spaces has served as the backdrop for wedding photos and museum selfies alike—why not Zoom, too?
Terrace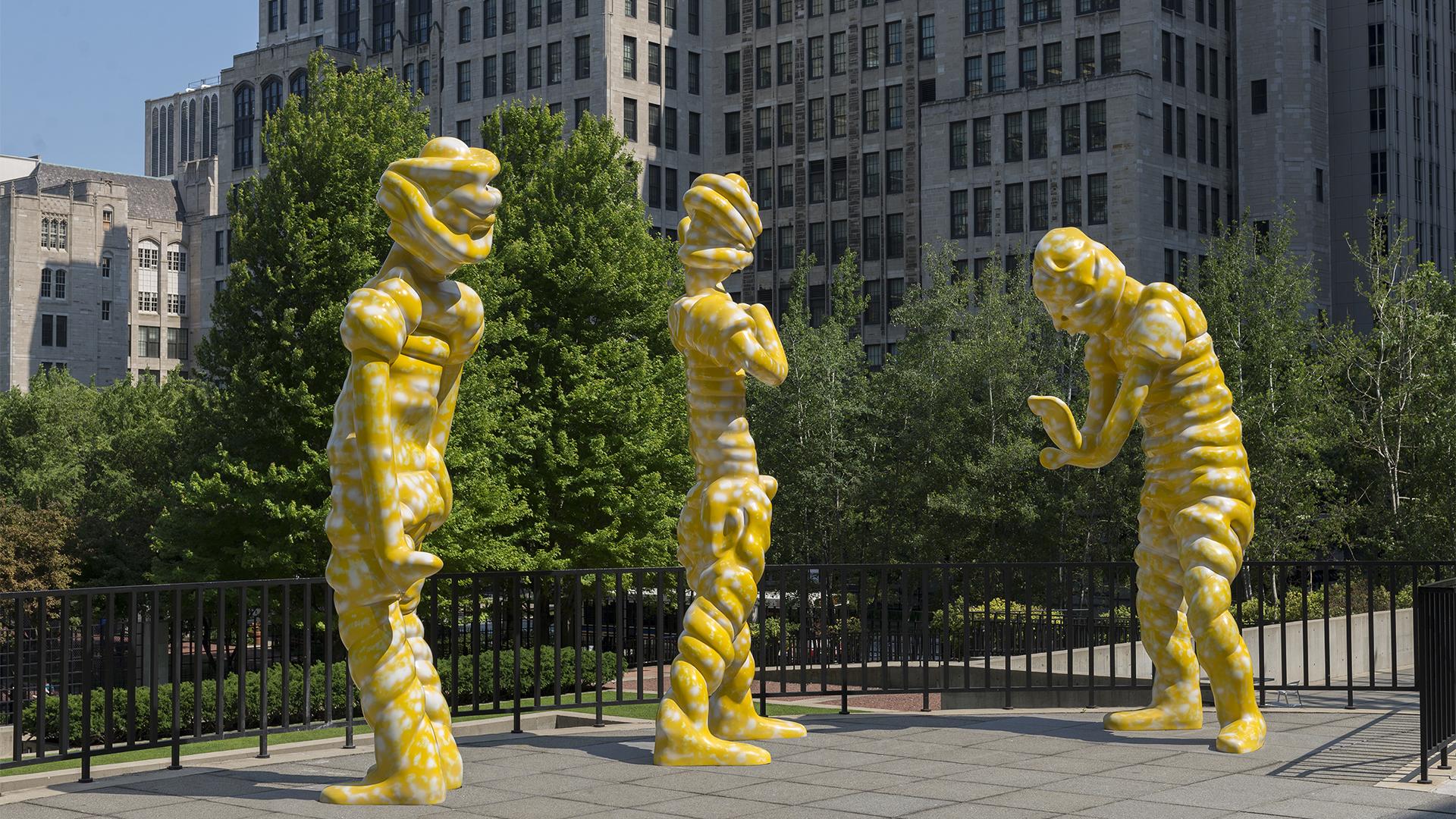 Spend time on the MCA's terrace, featuring Thomas Schütte's (German, b. 1954) Ganz Große Geister (Big Spirits XL). Play some jazz as background music to simulate the experience of our summer music series Tuesdays on the Terrace.
The Commons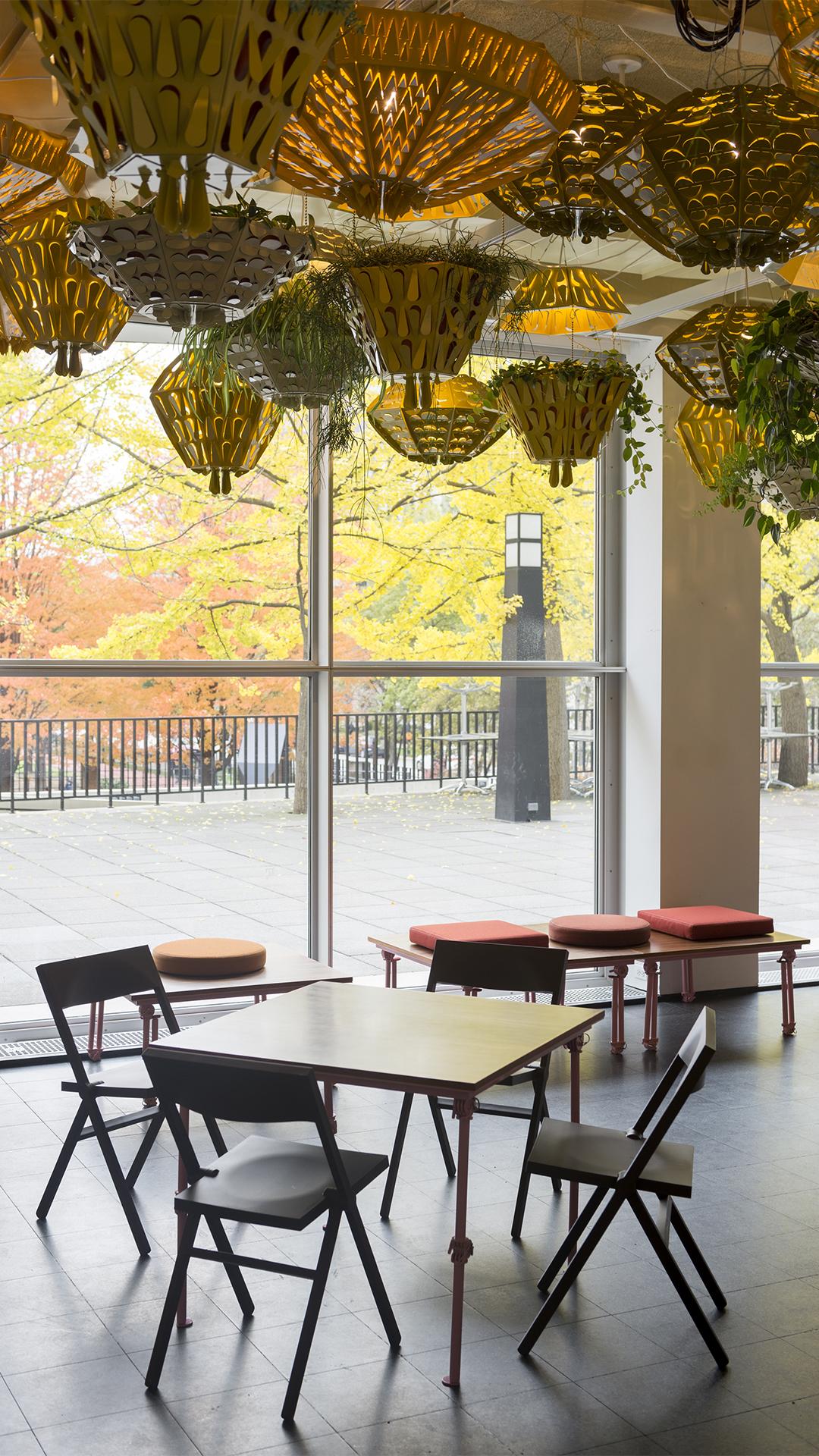 Bring the warmth of the Commons to your own home! While your couch may not have the same views of Lake Michigan, the Commons' plant lanterns will bring a little bit of nature to your next digital call.
A Trip Back in Time to Kerry James Marshall: Mastry
Turn your work-from-home space into a tour of fan-favorite MCA exhibition Kerry James Marshall: Mastry with one of these shots.
Painter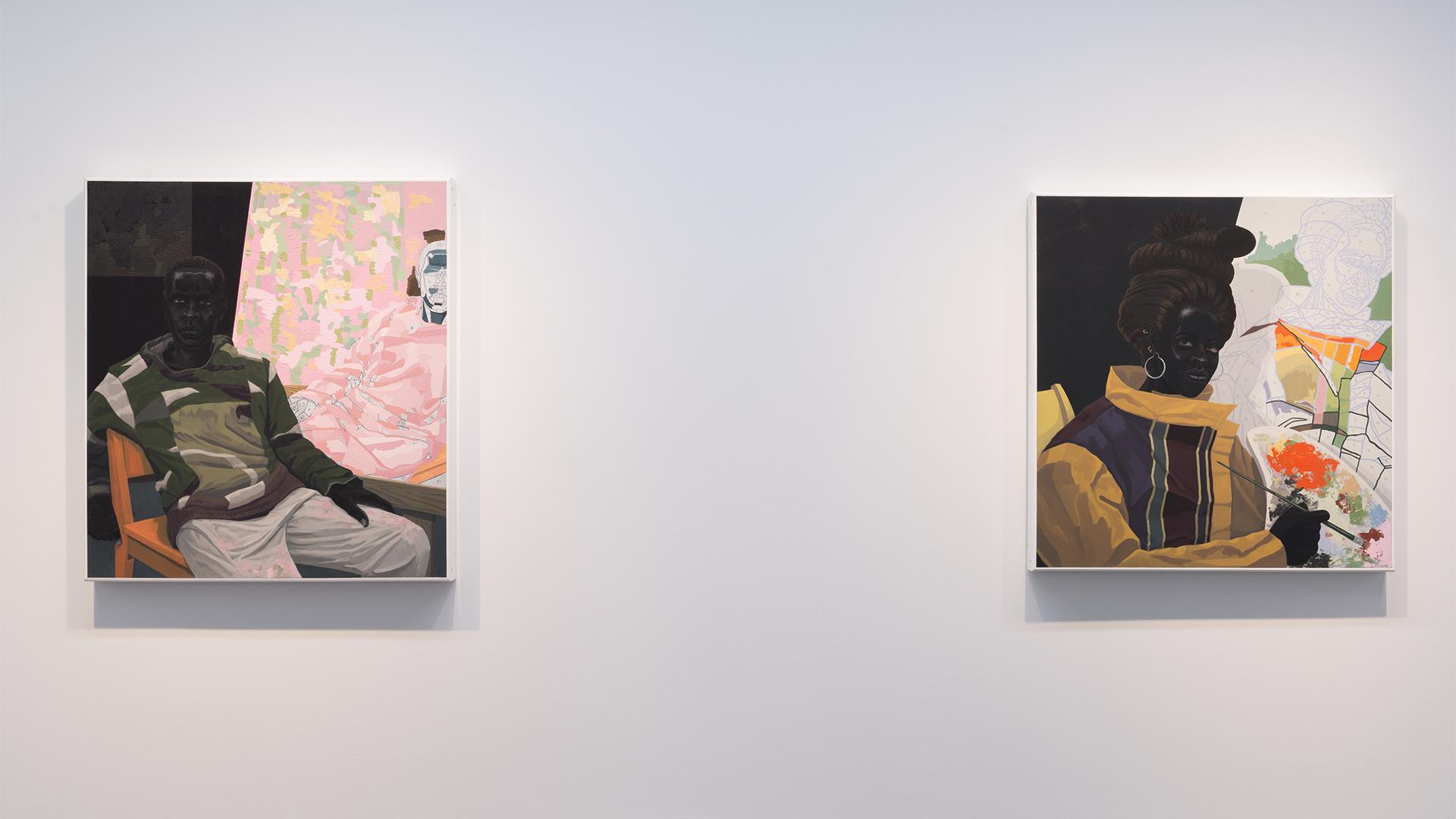 Rhythm Mastr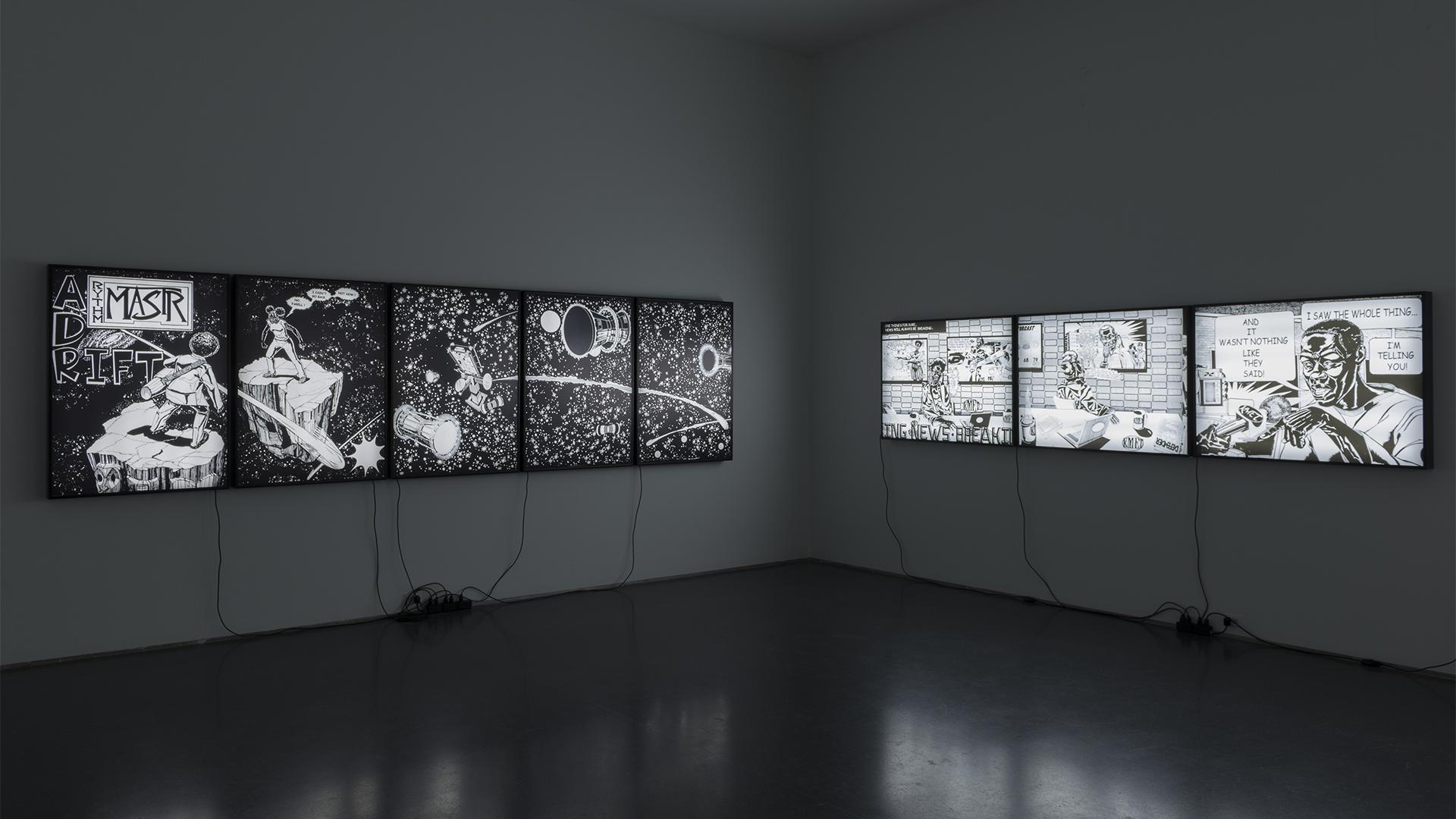 This image features works from Marshall's iconic and ongoing Rhythm Mastr series, started in 1999.
Mural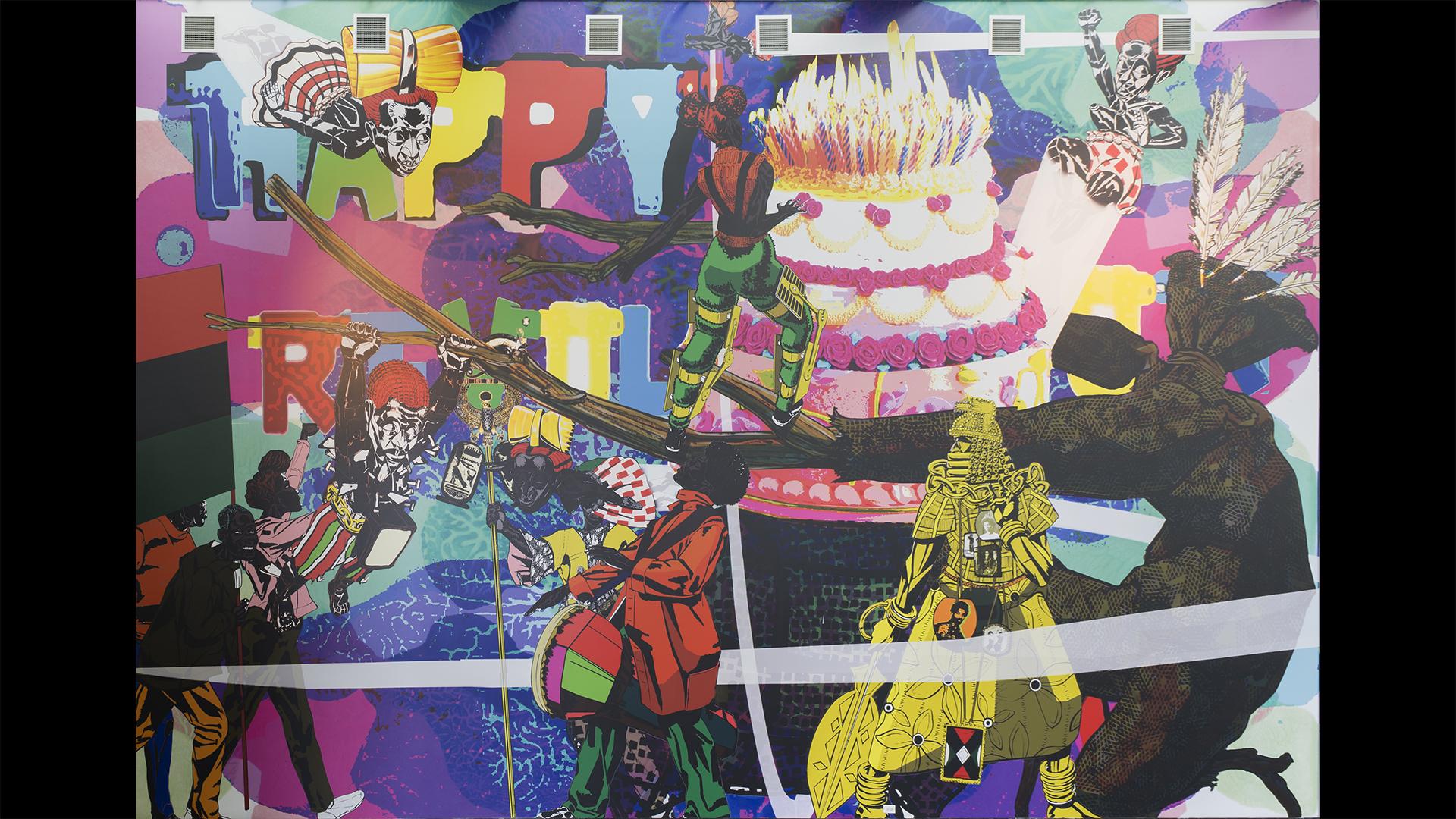 The MCA also commissioned Marshall to create a new, large-scale work displayed in the second-floor atrium of the museum. This piece is titled Happy Revolution Day.
---
Want to learn more about Kerry James Marshall: Mastry? Check out the microsite created for the exhibition, featuring essays, artworks, and interviews—and impress your family and friends with your arts knowledge!