The Long Dream Artist Residencies: Darling "Shear" Squire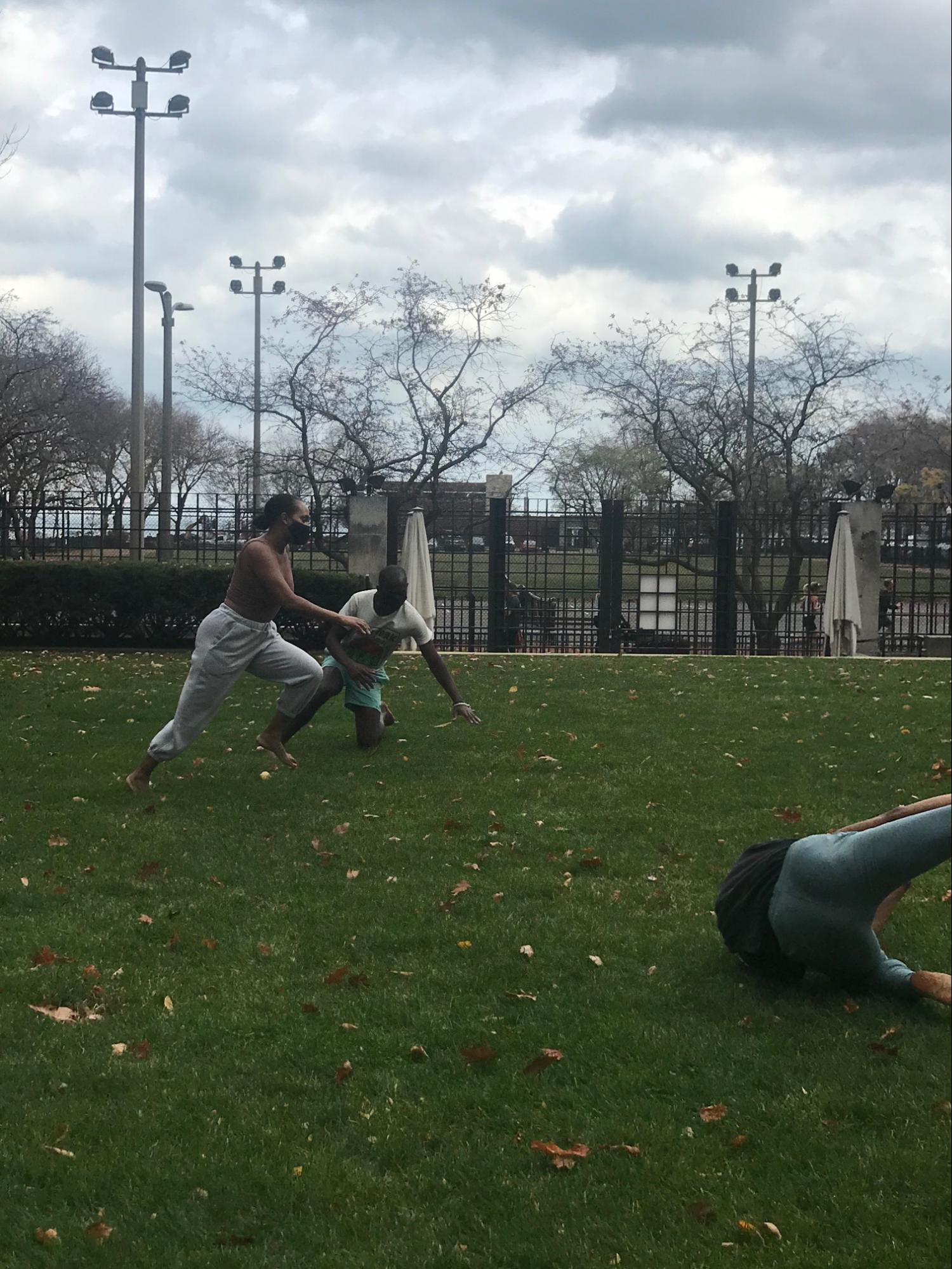 Introduction
Creative process is at the heart of the MCA's relationship with the city of Chicago. As a part of the museum's commitment to supporting each phase of artistic development from conception to final presentation, the MCA's Performance and Public Practice team selected three artists that represent a cross-section of Chicago's robust performing arts community for theater-based residencies as part of the exhibition The Long Dream. Artists were given access to the MCA's three hundred–seat theater, financial and technical support, and a discretionary budget for materials and collaborators. With no requirements toward a final public showing, artists chose how to spend their time and resources in ways that best supported their work. Amidst the enormous pandemic-related loss of work opportunities for live artists, The Long Dream was organized collectively by the MCA's Artistic Division in an effort to be more wide-reaching and inclusive in its support for local artists. These residencies were developed as part of that ethos.
As part one of a three-part blog series,* this post includes an introduction by curator January Parkos Arnall, followed by the transcript of an email artist Darling "Shear" Squire sent to collaborators, and a set of links shared by the artist with context provided by curatorial assistant Laura Paige Kyber.
---
Darling "Shear" Squire, Beatitudes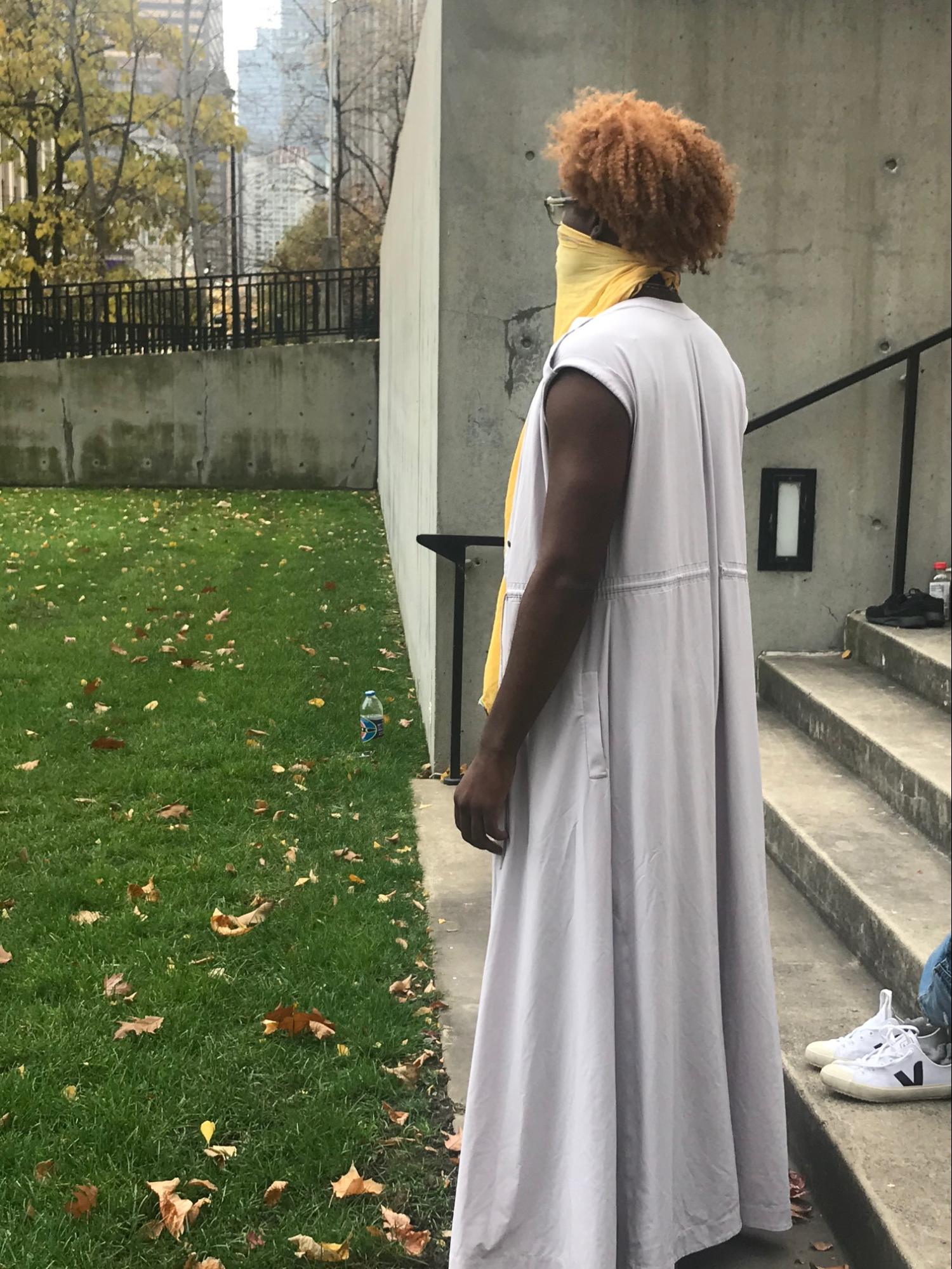 November 7–December 22, 2020
Movement-based artist Darling "Shear" Squire's work centers on connection. During a two-week MCA residency, the artist worked on developing Beatitudes, a performance based on the culture of the Beat Generation—an avant-garde literary community in the 1950s. The performance intermingles the poetry and sounds of Beat writers with references to the Beatitudes, a set of blessings from the Gospel of Matthew, many of which indicate favored spiritual positions for those who have suffered while on Earth.
Over the first week of the residency in the Edlis Neeson Theater, the artist invited a group of dancers to engage together in a workshop toward developing the work. What follows is a set of thoughts and references provided by the artist as part of the workshop intensive that gives us a glimpse into the working process and thinking they explored.
—January Parkos Arnall, Interim Senior Curator
Email Correspondence
From Darling to collaborators, November 2, 2020:
Italic sections of this text are contextual additions provided by Laura Paige Kyber.
I am excited that we are sharing, co-creating and inspiring each other during the Beatitude/Body is an Orchestra workshop intensive. My choreographic assistant Erika Farkvam and dramaturg J'Sun Howard will be joining us over the course of the week, also my sound engineer might be doing some soundscaping one or two of the days.
I hope to have air purifying plants in the space because I take the holistic and green approach when I can because nature is the ultimate healer, refresher, restorer and life giver!
During our time together I am making a comfortable space for us all to share but this is not a "Safe Space." What I mean by that is there are too many specifics of what might be a trigger with each individual that we share space with and seeing how I can't begin to keep up with the specifics of each person, I'm not in your head, it literally can't be "Safe Space." I will do my best to offer comfort and understanding from where I stand, but if at any moment you feel like you may need to walk away from something please listen to yourself and take care of yourself as needed.
Now onto the fun stuff. I will be sharing with you some insight into my new work Beatitude which is about the Beat Generation of the 1950s and their evolution into now. The work is part of a trilogy of work I'm creating that is focused on connection to spiritual being and connecting to source intelligence/ god-source/ the universe and beyond. We will also be diving into Body is an Orchestra, a project on being in concert with yourself.
Here are some links to Music, Spiritual Teachings, Articles and Videos that have been inspiring and offering aid to me for this project: