Happy Holidays—from 1974!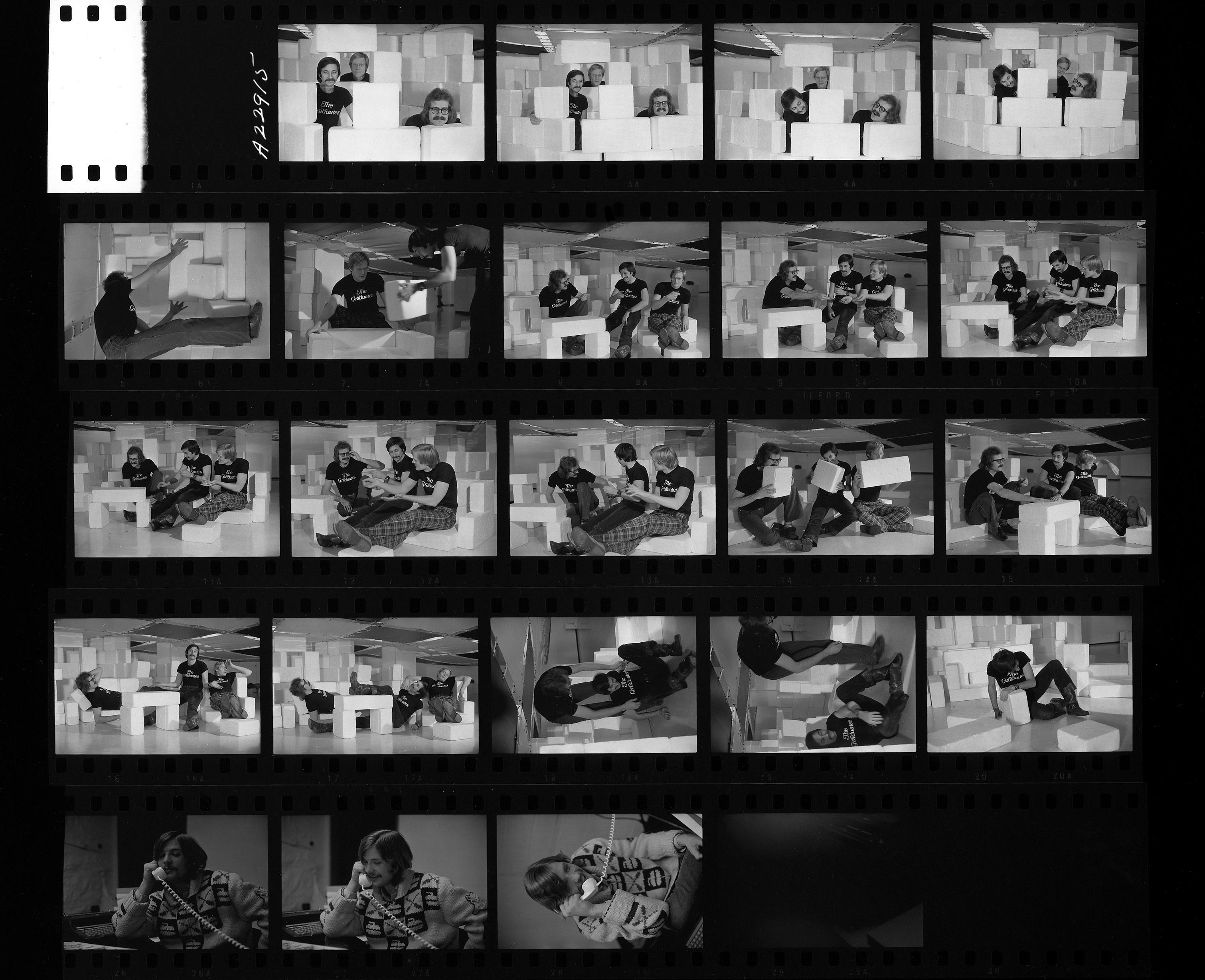 by Erin Matson
Introduction
In a year when most of us will be celebrating the holidays with only our closest loved ones (and perhaps with others virtually), it's a bit therapeutic to look back at past holiday seasons. These bygone large group gatherings remind us of what we can hopefully look forward to again in 2021.
Holiday Happenings
The MCA has celebrated the holidays in countless ways over the years, but nothing rang in the season quite like an entire exhibition dedicated to the holidays. For three weeks, spanning December and January 1974, the old MCA building on Ontario Street was converted to a "holiday playground." The exhibition Holiday Happenings was geared toward children of all ages with the upper level of the museum filled with both vintage and contemporary toys. This section of the exhibition, aptly titled Toys, Toys, Toys, was arranged by Marvin Glass and featured toys from more than 20 manufacturers. Marvin Glass and Associates was a Chicago-based toy design and engineering firm that created some quintessential toys and games of the 20th century including Mouse Trap, Operation, and Rock 'Em Sock 'Em Robots.
In addition to Toys, Toys, Toys, which was on display for the full run of the exhibition, there were rotating special events throughout the three-week run including concerts, puppetry, magic, theater, mime, dance, and film. Performers included the magician Jay Marshall (who appeared on The Ed Sullivan Show 14 times), The Players Workshop of the Second City, The Chicago Children's Choir, and folk musician Dave Prine (brother of Grammy Award–winning musician John Prine, who sadly died earlier this year). In addition, the lower level of the museum was converted to a modular environment for kids to interact with, featuring large building blocks that doubled as seating. One of the performers, the band The Graduates, used these blocks in a photo shoot, captured in the contact sheet that opens this post, where we see them building, lounging on, and playfully biting the blocks.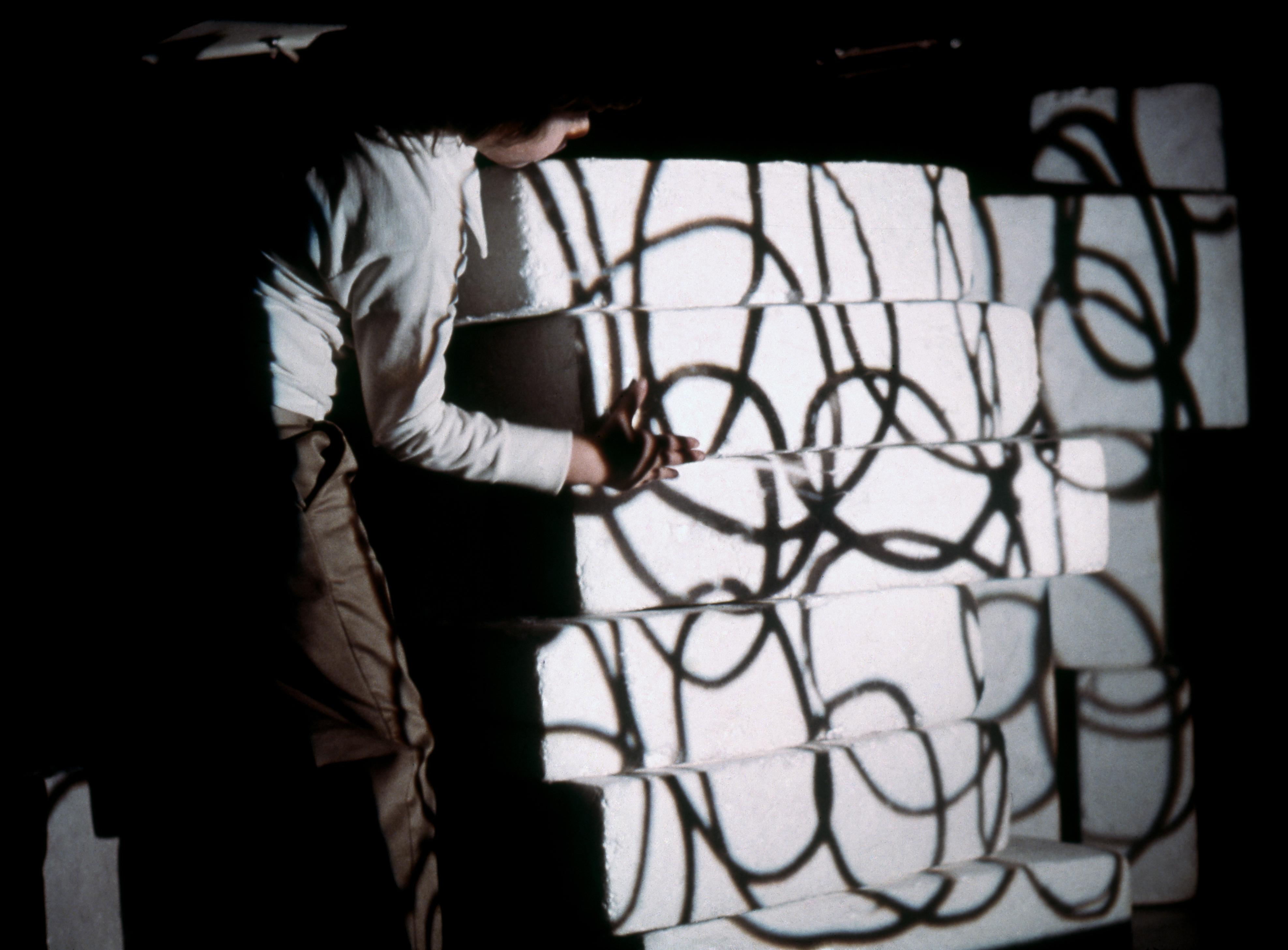 Conclusion Text
My colleague in Rights and Images, Elyssa Lange, and I did a lot of digging in the museum's institutional archives to try to find out more information about these performances and special events. While the documentation from this exhibition is thin and leaves us with some questions, the photos we do have are playful, joyous, and light; descriptors we could all use a little more of in our lives right now. Our 2020 celebrations may look different this year, but here's wishing for a holiday season full of the same festive spirit these photos convey, and for future seasons full of merry gatherings to come.
Happy holidays from the MCA! We can't wait to celebrate with you again!