Intro Text
In the MCA Learning team, we believe that young people are today's most vital creative leaders. Supporting the visions of people in their teens and early twenties is essential to the cultural and civic health of our society today—not just to the sustainability and patronage of the arts in the future. The museum can offer young people the tools necessary to build community and platforms to lead public conversations about contemporary life, but we can't do it alone. MCA Learning participates in a vibrant community of dedicated youth and allies all across Chicago who are working together to amplify young voices.
What ties these organizations and collectives together is a shared commitment to authentic youth agency. Agency is the power to act. Agency is the combination of confidence, self-awareness, and empathy, as well as the ability to engage those skills to make change. To support the agency of another human being means to affirm their unique and valuable expertise (everyone can be both teacher and learner) and to invest real resources and trust in what they want to accomplish.
The groups we work with support the agency of young people in many different ways. Some are programs organized by adults in which youth get to decide what projects to work on and how they want to accomplish those projects, others employ youth as staff or engage them as leaders in specific initiatives. Some are projects designed and executed entirely by young people. In all cases, youth are included in essential decision-making (following the principle "nothing about us without us," popularized by the Disability Rights movement), compensated fairly for their work, and entrusted with authentic decision-making power over valuable resources. They are not instrumentalized, tokenized, or asked to carry out the creative vision of adults.
Youth agency is an ideal that can be hard to achieve in a society rife with adultism—the belief that adults, just because they are older, should have power over the lives and bodies of young people. Cultural institutions like the MCA have a lot to learn about how to make our spaces truly accessible, let alone empowering, for people in their teens and early twenties. By building relationships and collaborating on projects with groups across the city that share our values around youth agency, we are learning to be stronger allies for Chicago youth.
---
Here are just a few of the incredible groups of young people who will be leading projects at the MCA this spring:
---
Featured image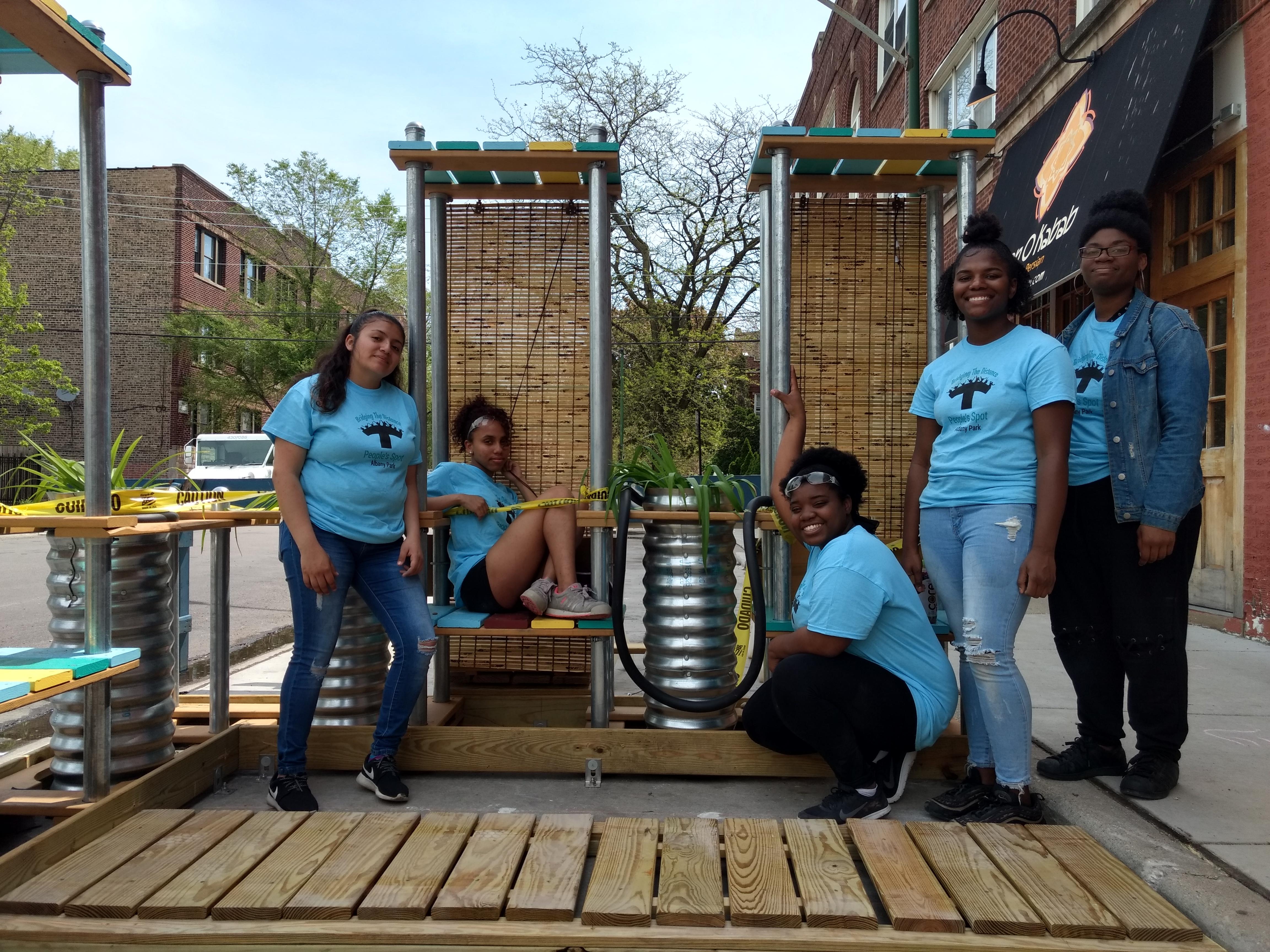 Territory Text
Territory consists of young people building voice, vision, and agency through the practice of design in communities. Through Territory's design studio programs, young people practice urban design, public art, and community planning in the neighborhoods where they live and learn. Through Territory's partnerships, young people have a seat at the table, working with local organizations and funders to strengthen communities through design. Territory's apprenticeship design team model empowers young people to find their voice and step up to lead, using design as a platform for civic engagement. Territory's participants develop the tools, resources, and power to transform their neighborhoods and the city.
---
Kuumba Lynx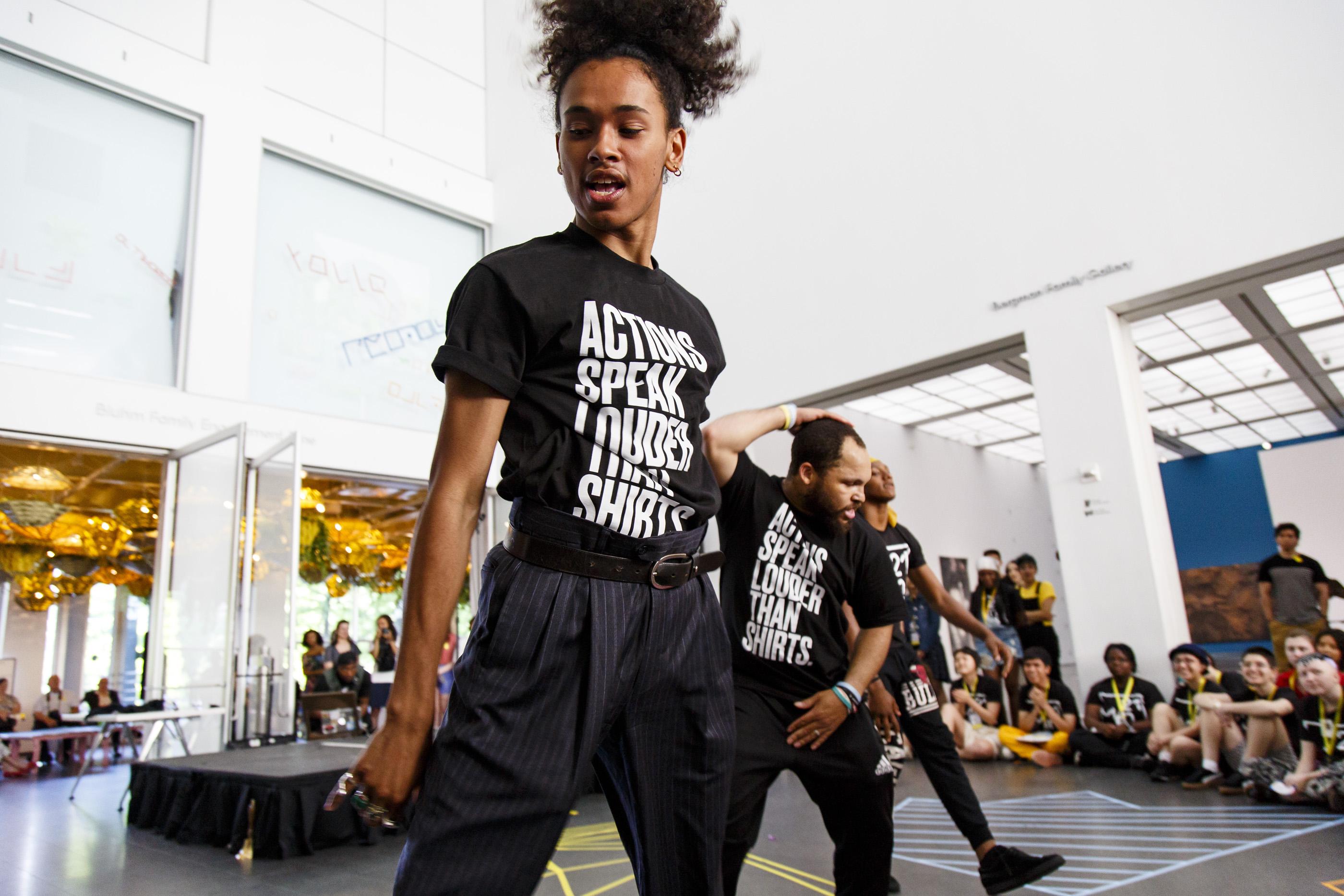 Kuumba Lynx Text
Kuumba Lynx is an urban arts youth development organization founded in 1996 by three women: Jaquanda Villegas, Leida Garcia-Mukwacha, and Jacinda Bullie. For two decades, the group has worked alongside many of Chicago's artists, activists, educators, and youth communities. Kuumba Lynx honed an arts making practice that presents, preserves and promotes hip hop as a tool to resist systemic violence—and created a place where black and brown youth can reimagine and demonstrate a more just world. Kuumba Lynx's Program Facilitators are a collective of artists, activists, educators, and healers.
---
Queering the Parks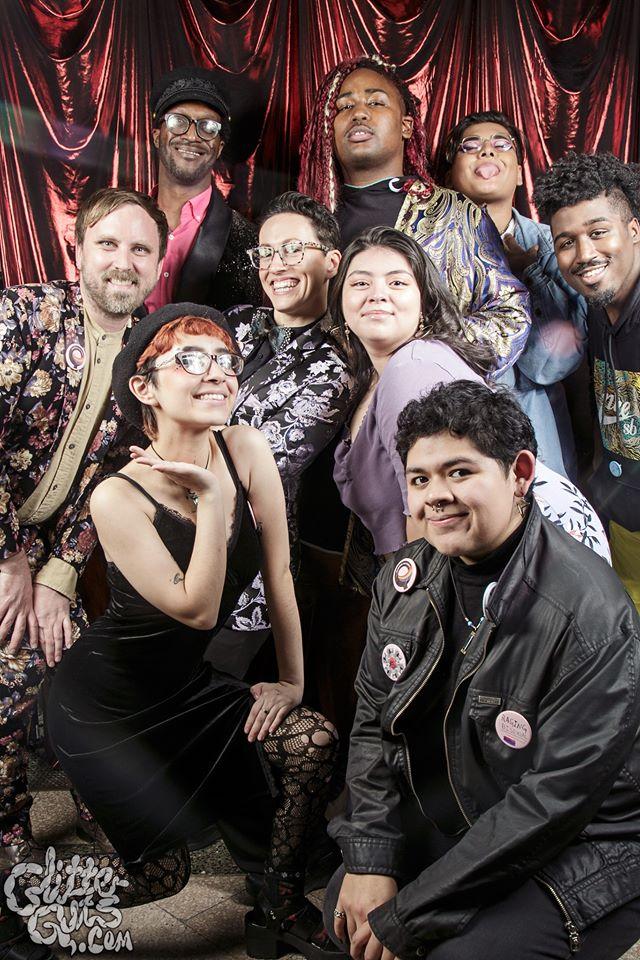 Queering the Parks Text
The Queering the Parks initiative is a joyful and affirming celebration of LGBTQAI+ youth and families. Cocreated in partnership with the Chicago Park District's Night Out in the Parks, this initiative is led by queer-identifying youth.
---
Fashion House
Fashion House Text
Chicago's fashion scene is full of young artists, organizers, and producers making a name for themselves and creating platforms for their peers to gain visibility. These three young leaders are collaborating on a youth fashion show at the MCA this March:
Ken Retro is one of the up-and-coming names in the city of Chicago. He deejays every other weekend in the city, throws special holiday events to bring our Chicago culture together, and has his own clothing streetwear line "RETRO" that releases new collections every season. Find him on Instagram at @kenretro.
Fourtunehouse is a creative-based organization geared toward curating events around creative mediums. Fourtunehouse works in creative consultation, experiential creative workshops, original production content, and live shows and events. Find them on Instagram at @fourtunehouse.
Braided is an organization geared towards showcasing POC artists, giving them a space to get to know one another and encouraging them to do the things they love. Find them on Instagram at @braidedddd.