Proper Etiquette and Acceptable Behaviors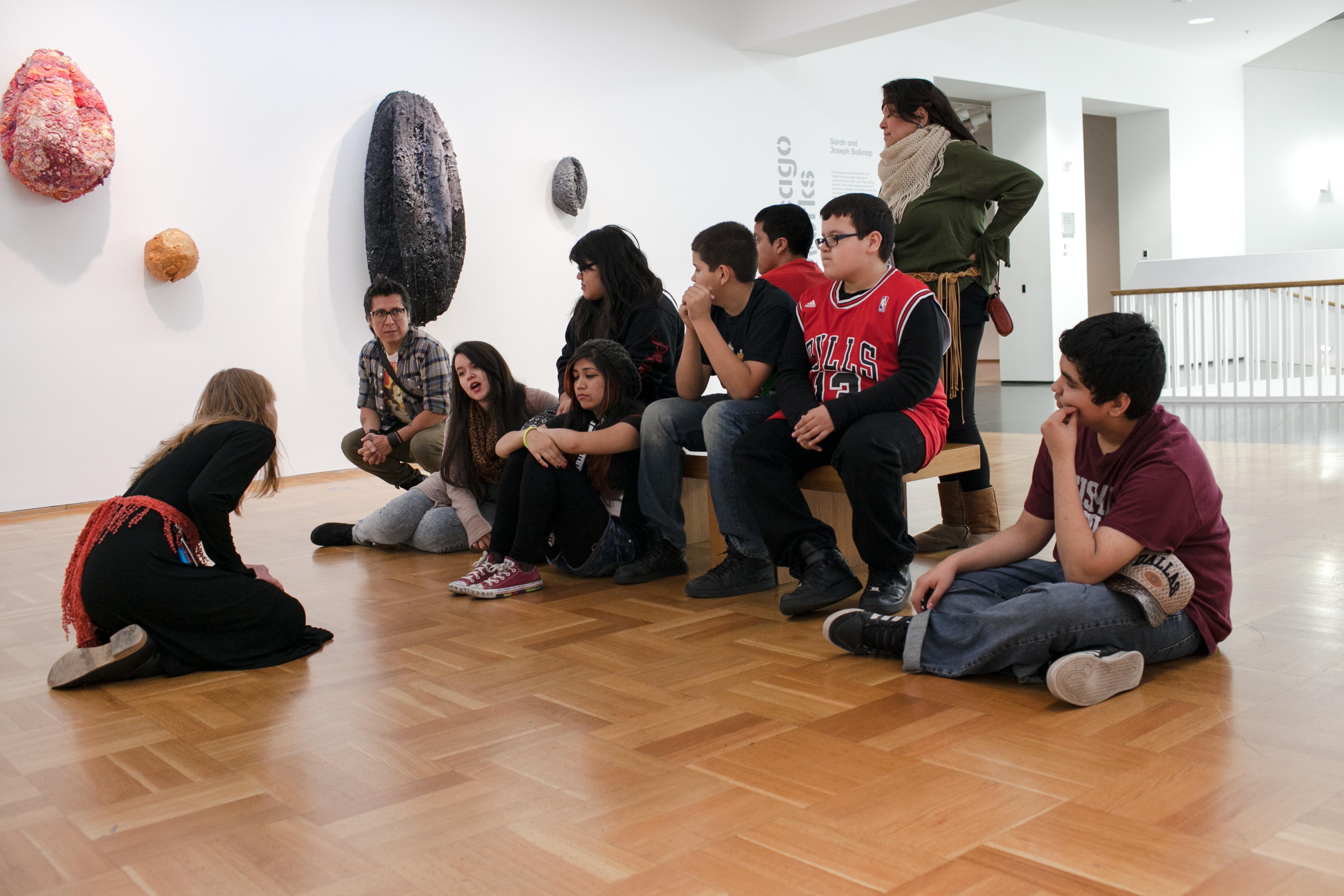 Twice a year, students from the MCA's School Partnership for Art and Civic Engagement (SPACE) program take a field trip to the museum. SPACE is a multiyear partnership with Chicago public high schools. Its goal is to empower Chicago teens to create positive change in their communities using contemporary art strategies and expanded students' understanding of civic involvement.
About
Ordinarily on field trips, students receive a tour where teaching artists facilitate discussion of the works on view. This year, young people in the SPACE program made a simple request. They wanted more free time to explore the museum on their own. Scholarship surrounding the topic of more open-ended exploration (for example, this College Board report and this MacArthur-funded study) suggests that by supporting their request, we'd also be creating conditions to foster more meaningful and generative learning. So we did.
Adults are known to experience acute trepidation when you tell them teenagers will be allowed to wander unchaperoned. MCA teaching artists collaborated on this guide to ensure that school visitors of all ages knew how they were expected to interact with one another—and the museum—during their visit. We need to be unambiguous: under no circumstances should anyone feel compelled to stifle social or expressive behaviors. After all, this museum is for friends and/or lovers. Don't take yourself too seriously while inside.
Print-Out
Print this guide to experiment with fun, intimate ways to physically explore the museum.