Featured image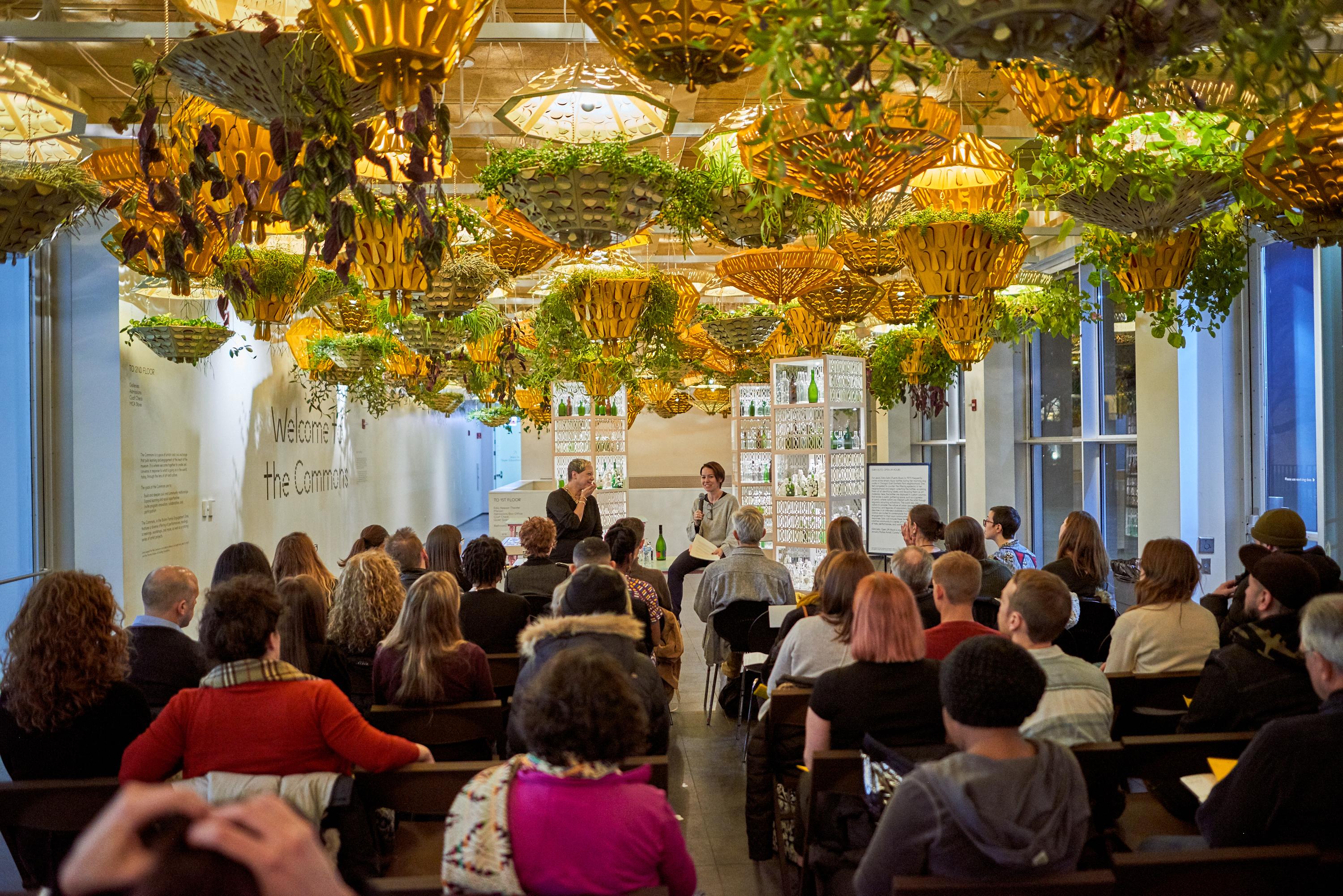 blog intro
Our current MCA Members' Magazine celebrates the diverse leadership, whether in our community, on our board, or at the museum, that enables our work to address today's critical issues. In this post, we highlight two quotes from staff members whom we asked to reflect on this theme: Curator of Public Programs January Parkos Arnall describes the ways that inclusionary practices influence her work, and former Board Liaison Maggie Haggerty reflects on her experiences working with a board comprising 46% women and a staff that features women in 60% of the museum's senior leadership positions. For more on the women who have shaped our museum, read the current issue online.
Quotes
>It has always been integral to my work as a curator to seek out and highlight a broad range of voices. Especially as we establish the museum as a space for civic engagement with the opening of our MCA Commons, the integration of the art and ideas of women is generative and enriching. It is important that the work happening in the museum embraces and reflects the composition of our city and world.
—January Parkos Arnall, Curator of Public Programs
There is something very special and inspiring, as a woman, to be linked to the MCA's female leaders and their accomplishments—especially in helping their work come to fruition. It feels good to watch women do great things, and there is a natural camaraderie. But what is most noteworthy, in my experience, is the fact that female leadership is so ubiquitous at the MCA that it became normalized at a certain point. It's no longer about the gender at the front of the room; it is simply about the person and their natural prowess that has earned them this position.
—Maggie Haggerty, former Board Liaison