Remembering a Jazz Great, Part II
Featured images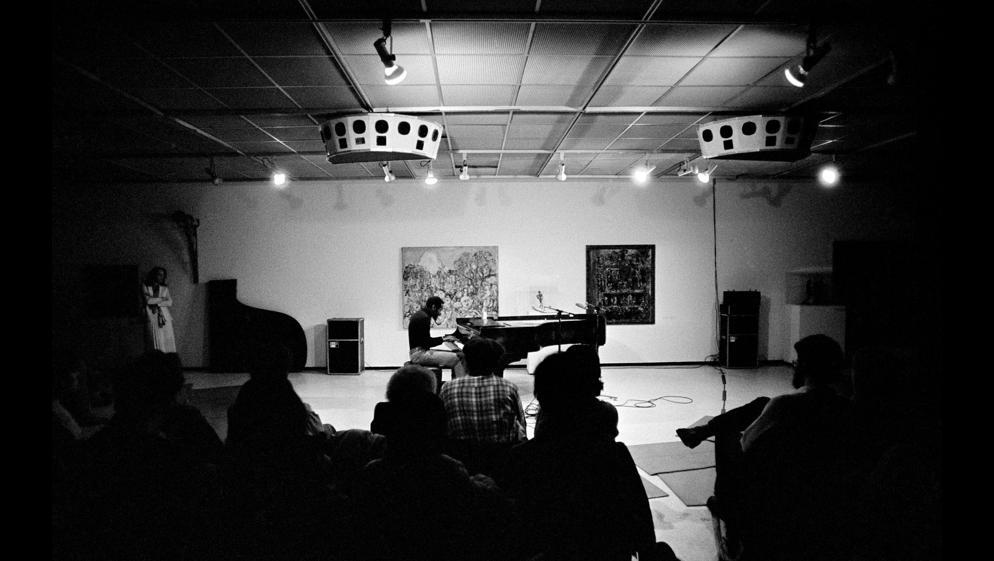 ---
Last week's Tuesday on the Terrace jazz event featured Ari Brown's musical tribute performance to Dr. Muhal Richard Abrams (1930–2017), a fond goodbye from one Chicago avant-garde jazz titan to another. Several of Dr. Abrams' family and friends attended to celebrate his many accomplishments: Dr. Abrams formed the Experimental Band in 1961 and in 1965 he cofounded the Association for the Advancement of Creative Musicians (AACM) in Chicago with Jodie Christian, Kelan Phil Cohran, and Steve McCall, later becoming the organization's first president. Abrams also founded the AACM School of Music.
If you missed Ari Brown's tribute to Dr. Abrams last week, you have a chance to view the slide show created in the musician's honor displayed at last week's event. Christy LeMaster, Assistant Curator of Public Programs at the MCA, created the memorial slide show with the help of Steve Saltzman, Tuesdays on the Terrace cohost, attorney, and former president of the Jazz Institute of Chicago. He reached out to friends and family of Dr. Abrams to collect quotes and memories of the artist. Bonnie Rosenberg, MCA Manager of Rights and Images, helped find and prepare the images of the album covers which were shot as part of 2015 show The Freedom Principle: Experiments in Art and Music, 1965 to Now. The paintings featured on the albums' covers were painted by Dr. Muhal Richard Abrams himself. The gallery serves as a continued testament to a gifted creative who shared a long collaborative history with the MCA.
---
Tuesdays on the Terrace, our longstanding jazz series, moves into its final month of the 2018 season featuring artists Victor Jesus Garcia, Greg Ward, Maggie Brown, and Artifacts featuring Nicole Mitchell, Tomeka Reid, and Mike Reed.