Reading Images: A New Layer
Blog Text
When we first developed Coyote to enable web users who are blind or have low vision to "see" images on the web, we didn't anticipate just how valuable this layer of description would be for showing all web users a new way to approach artworks and images on our website. As part of a recent web update, we unveiled a new feature that allows sighted visitors to view these descriptions as well. On tablets and desktops, you can activate the visible Coyote layer by clicking "Image Descriptions" underneath the menu on the left.
Featured images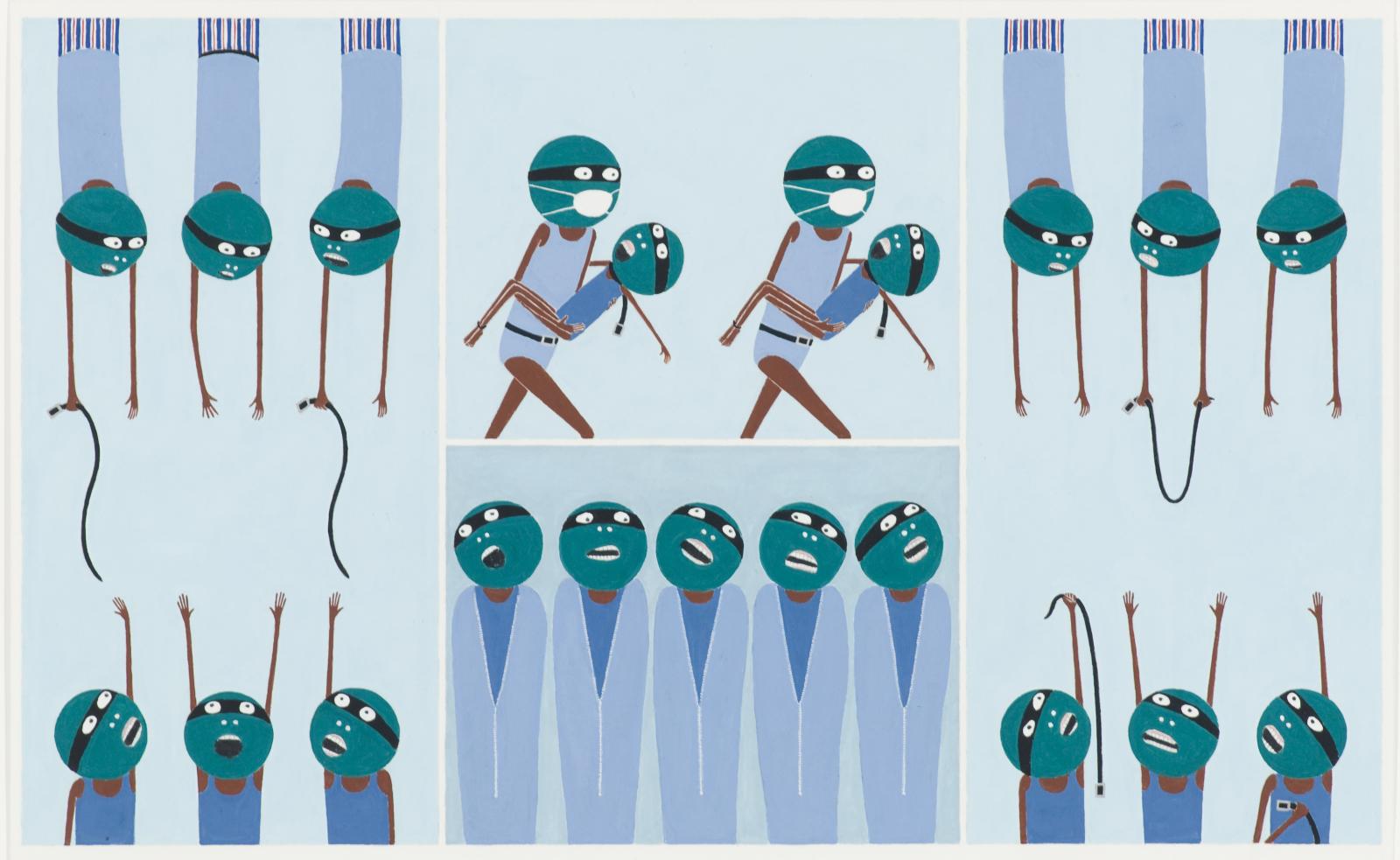 ---
Over the past months, our many volunteer contributors have been carefully crafting short (alt) and long texts for the thousands of images on our site that are currently invisible to screen readers. In sharing these descriptions with sighted users to the MCA website, we hope that it brings more awareness to the issues of accessibility on the web and highlights the benefits of description, especially for artworks.
With so many people helping with this project, occasionally multiple descriptions are submitted for the same image. Instances like these revealed the subjectivity of visual experience and inspired us to ask these authors to join us in describing images as a group. These workshops surfaced numerous questions about the nature of describing—invaluable feedback as we continue to refine a guide of best practices.
We are sharing one of our descriptions by multiple authors. The long and alt texts for Laylah Ali's Untitled (Greenheads), 1999, are, we hope, the first of many creative collaborations to come.