Fifty Years of Chicago Activism
Featured Image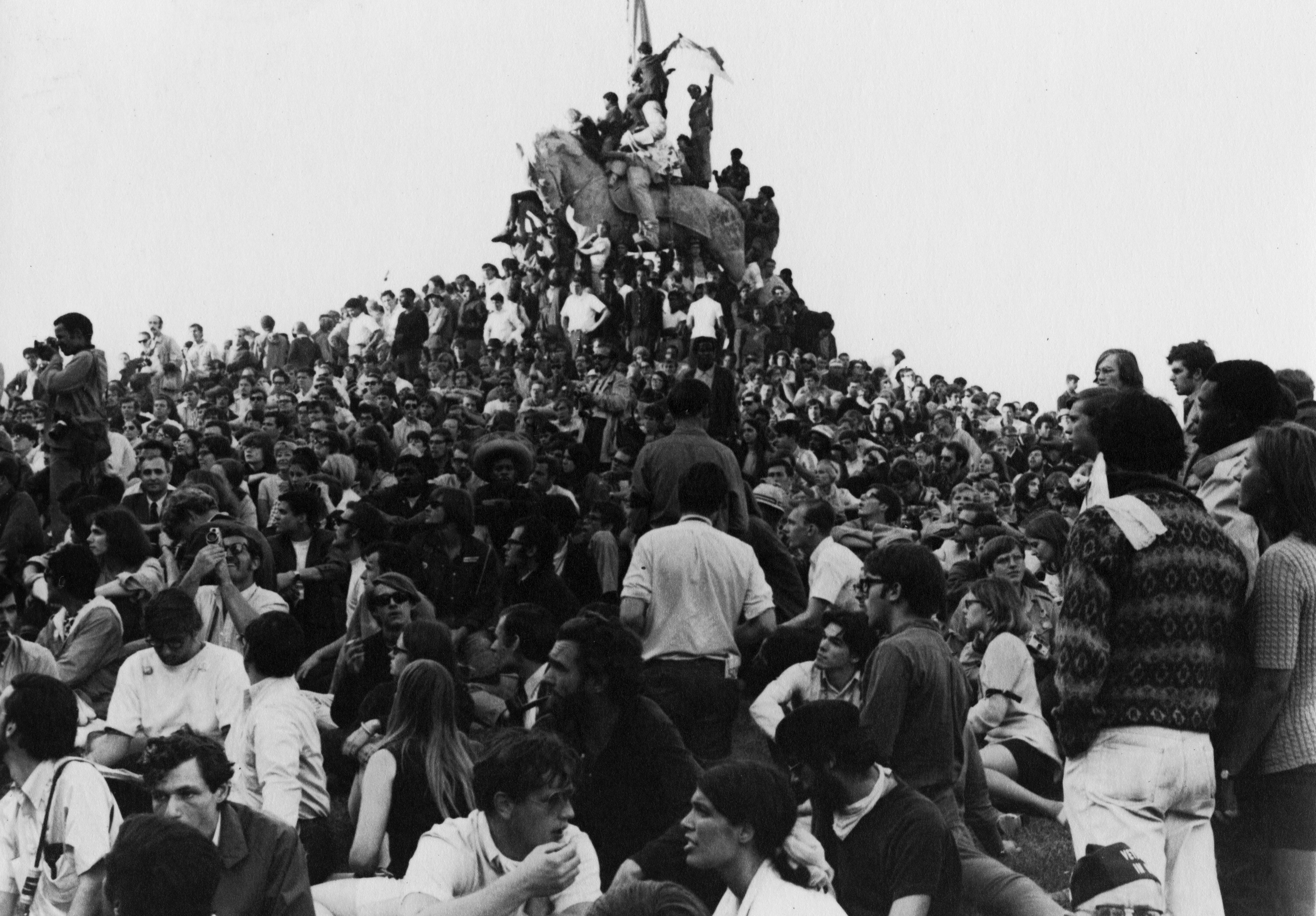 ---
To commemorate the 50th anniversary of the 1968 Chicago Democratic Convention and its resulting protests, the Chicago-based art collective of Faheem Majeed, Jeremiah Hulsebos-Spofford, Andrew Schachman, and Avery R. Young extend an invitation to re-create an iconic photo from the protests. Here, Majeed contributes some of his thoughts on the event.
The new event, Logan Monument Re-assembly, is a collaboration between the Floating Museum, dance company Move Me Soul, photographer CeCil McDonald Jr., singer/songwriter Maggie Brown, and the general public.
---
This Sunday, August 26th, marks the 50th anniversary of the 1968 Chicago Democratic Convention, during which the action of 10,000 anti-war protesters and the resulting violent police riot drew national and international attention. At noon on Sunday we will re-create Peter Bullock's historic image of student protestors crowding the General John Logan Monument, of which the original copy is held in the Chicago History Museum's collection.
With this project, titled Logan Monument Re-assembly, we're interested in activating collections beyond the walls of institutions by bringing them into the public realm. This performance considers and recontextualizes history's relation to our current moment, establishing poetic links across time and space. Together we will create an ephemeral monument: doubling the image of assembly captured by Peter Bullock's lens, reflecting on the transformational power of collective action, and returning to a traditional equestrian monument whose cultural significance has been transformed, recorded, and collected several times across Chicago's history.
As an introduction to the event, I've outlined three of the ways in which this re-creation event helps link the social and political atmosphere of 2018 to that of 1968:
---
The power of collective action to alter the context and significance of a space.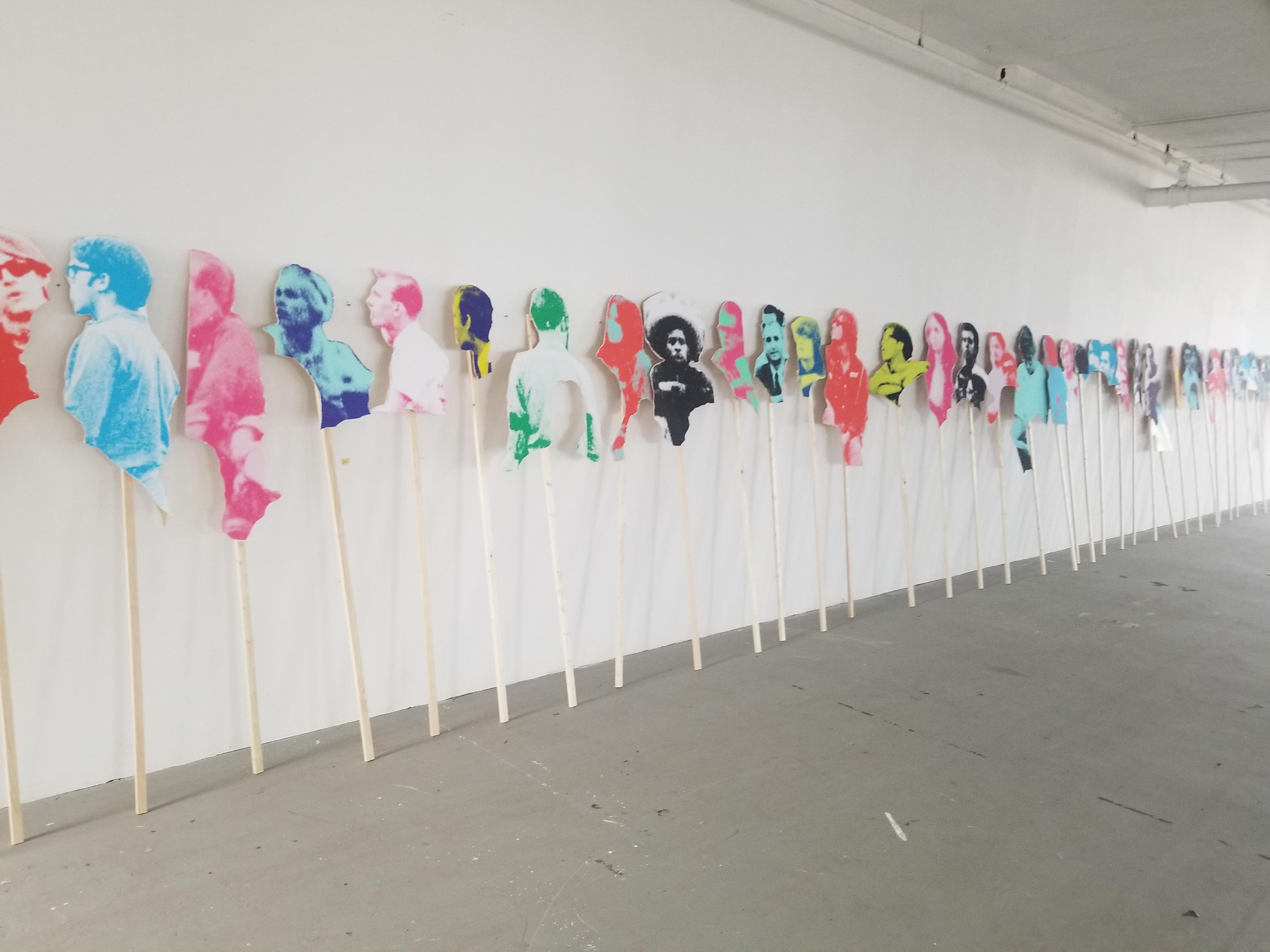 ---
A moment to reflect on continuity and change in structures that connect us to the past.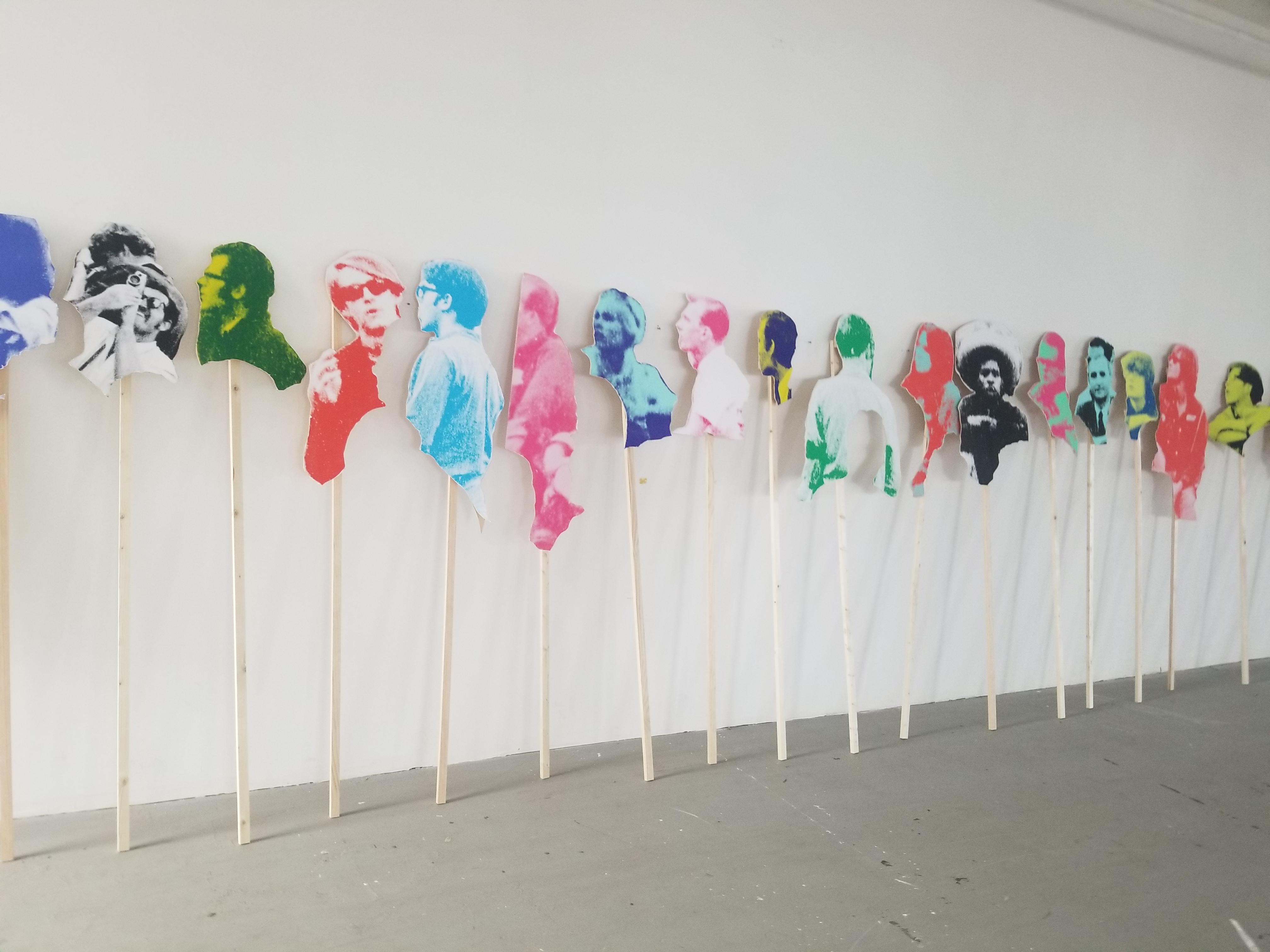 ---
An immersive encounter with public history and the ways information has been produced, controlled, commodified, collected, and accessed to give shape to narratives and counter narratives.
---
In addition to the re-creation event on Sunday, the MCA is hosting <a href="https://mcachicago.org/Calendar/2018/08/1968">a related workshopa on Friday, August 24, that uses activism surrounding the 1968 Democratic National Convention to reflect on the nature of public time and space. As film projections of Haskell Wexler's 1969 cinema verité drama, Medium Cool, and documentary footage from the Department of the Army Special Photographic Office (DASPO CONUS) are projected in the space, troupe members from Move Me Soul rehearse an open choreography as the public is invited to assemble scenographic elements for Logan Monument Re-assembly.