Curatorial Curiosity: #AskACurator Day
Featured images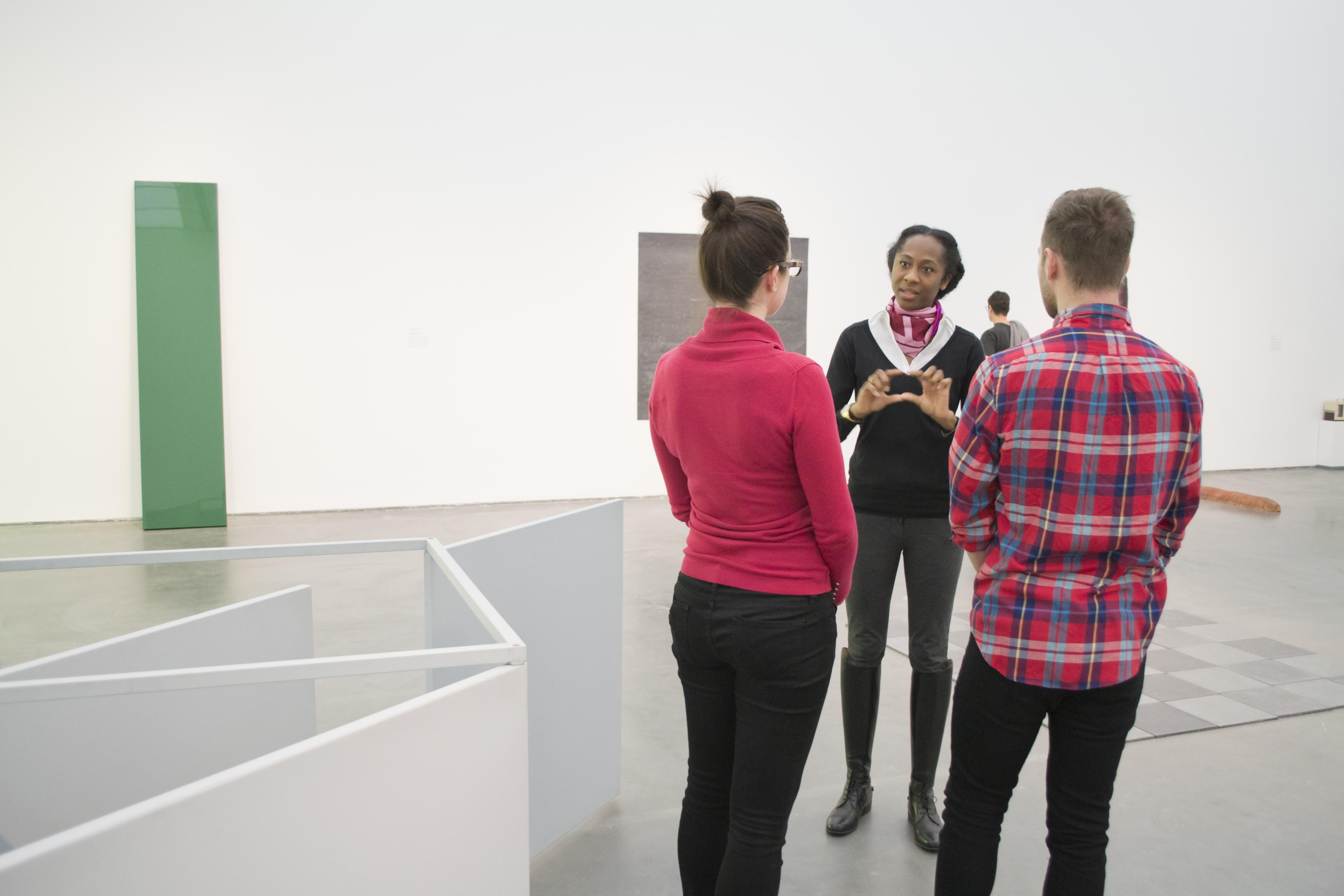 Intro Text
For the seventh (!) continuous year, the MCA's curatorial team, including registrars and archivists, took to Facebook, Instagram, and Twitter to answer your questions on September 12, annual international #AskACurator Day.
This year's dialogue was quite lively: we received over 50 questions, and MCA employees including curatorial staff Naomi Beckwith, Nina Wexelblatt, Grace Deveney, and January Parkos Arnall responded to more than half of them—read on for some of our favorite questions and answers.
Closing Text
If you missed #AskACurator Day, there's still time to ask us your questions. The upcoming MCA Commons project invites visitors to ask questions to staff across the MCA, including designers, educators, librarians, accountants, and more. Keep following for more information about the project as it develops!