Featured image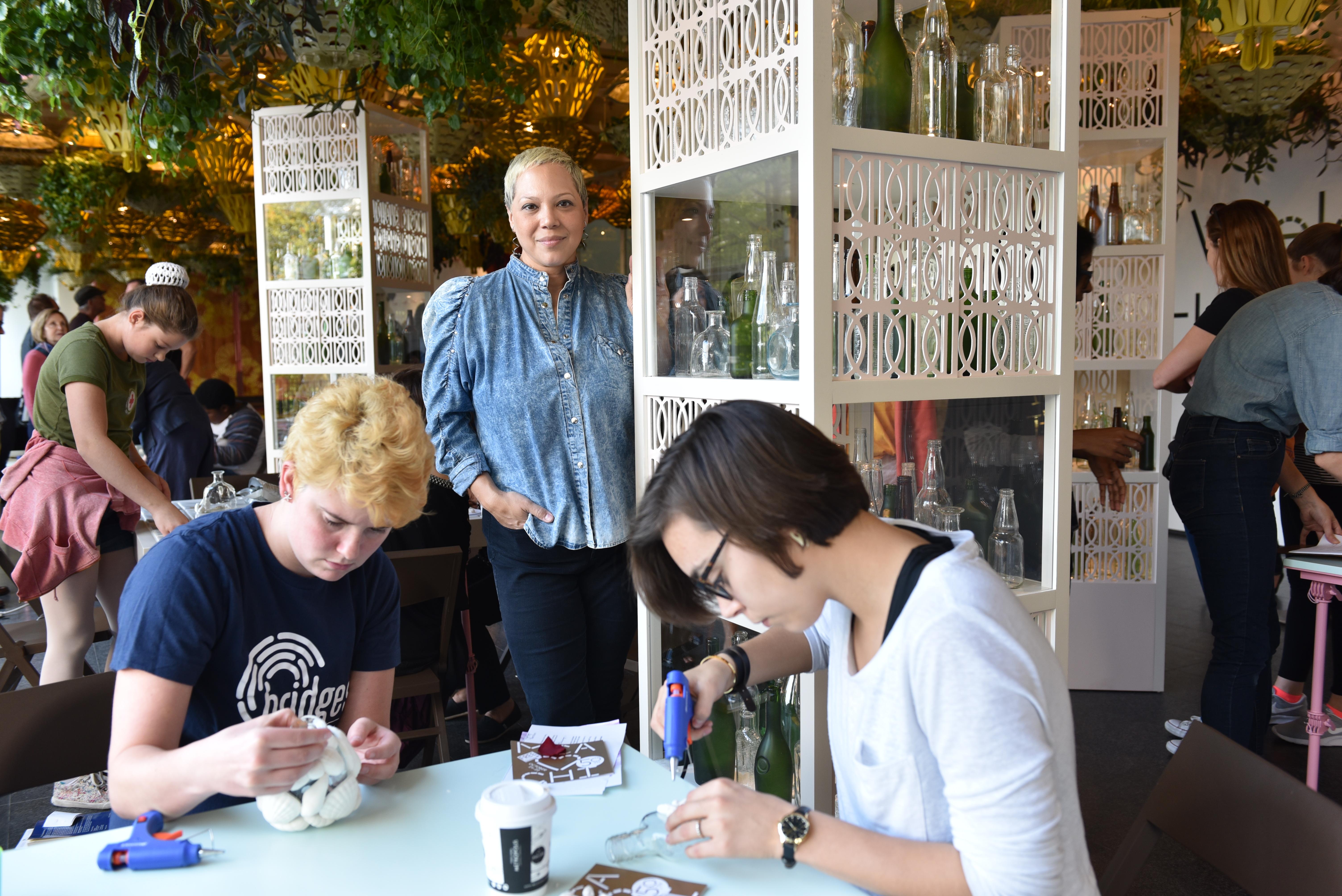 ---
In October 2017, Chicago-based artist Edra Soto installed an interactive exhibition in the Commons—our new space for art and civic engagement, which is always free to the public. The exhibition not only includes beautifully designed columns that display an array of hand-adorned liquor bottles (created by visitors during workshops led by Soto), it also features a writing station that encourages visitors to transition from spectator to participant. To elicit responses from visitors, Soto posed a series of questions related to her research on alcohol use in contemporary culture, social justice, and geography. Some questions are site-specific to Chicago, like "Chicago is considered one of the most segregated cities in the US. How can we fight segregation through actions in our daily life?" Another question asks visitors to share personal stories about identity (mis)perceptions. Since the exhibition opened, we have received hundreds of responses, highlighting a plurality of voices, including Chicago residents, mothers, children, artists, queer folx, and immigrants, to name only a few. Their responses serve as an alliance that offers ideas, solutions, personal stories, drawings, and even Instagram links. Here we share a few responses that are indicative of the range of responses we have received.
Responses to Democracy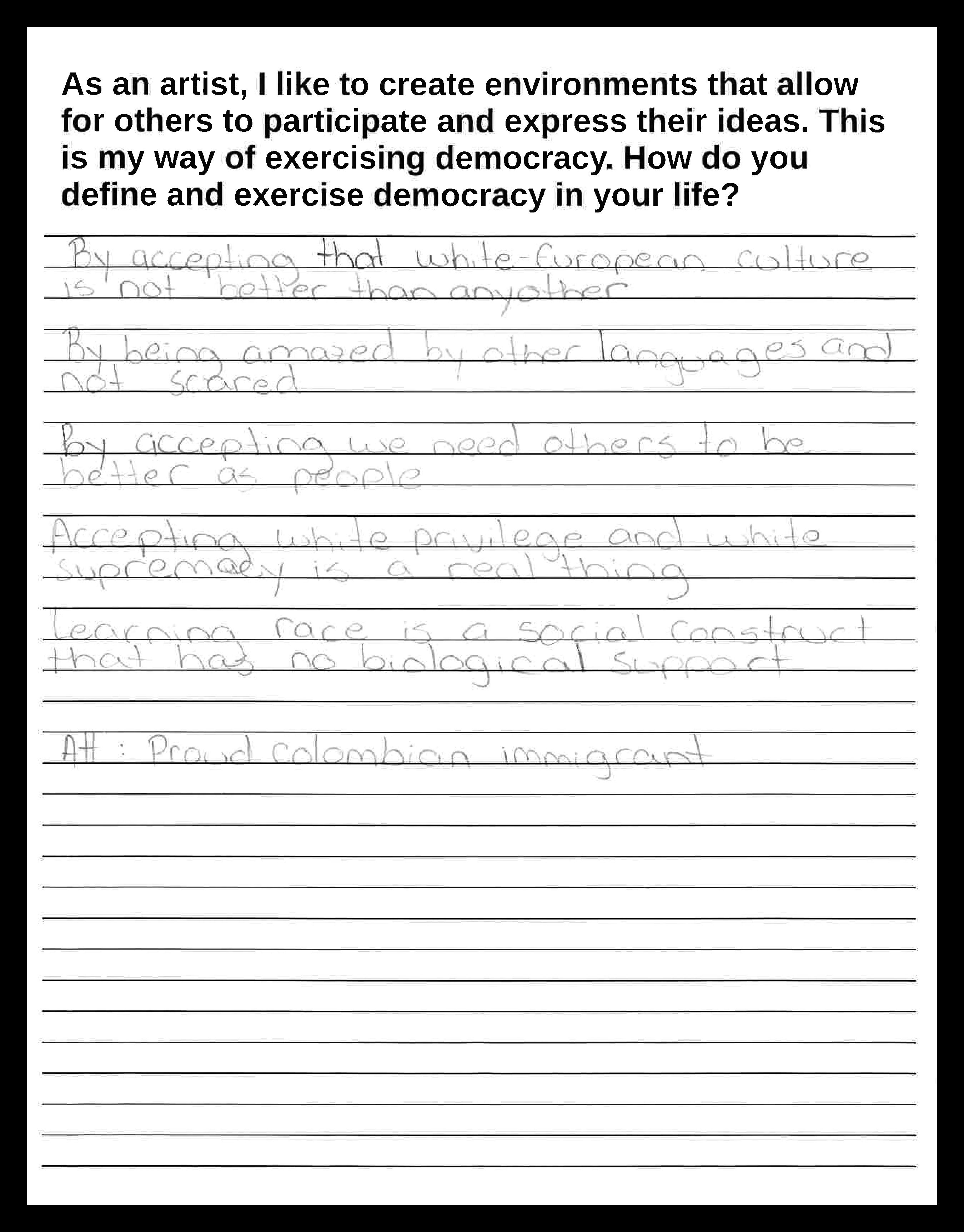 Responses to Identity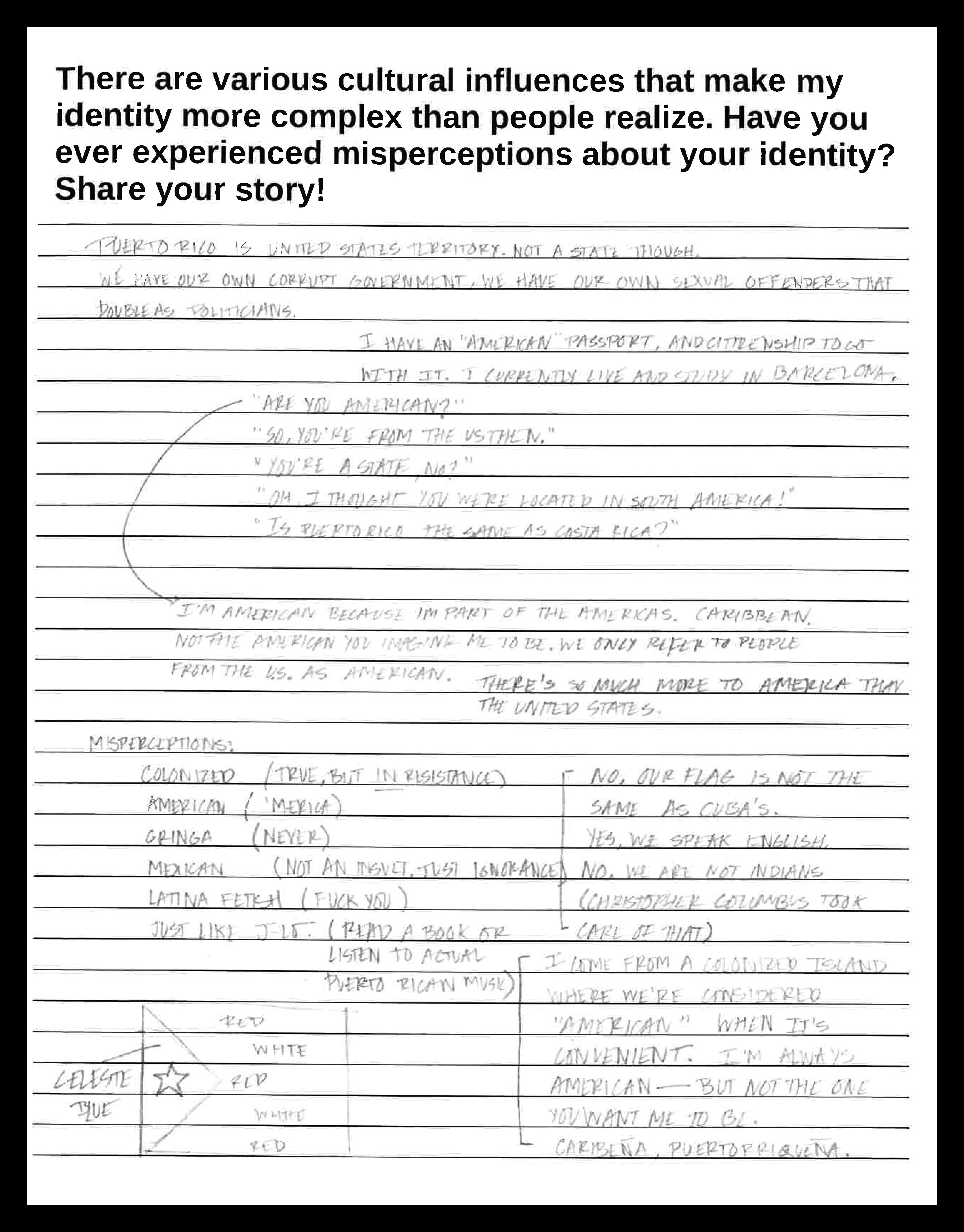 Response cards to litter prompt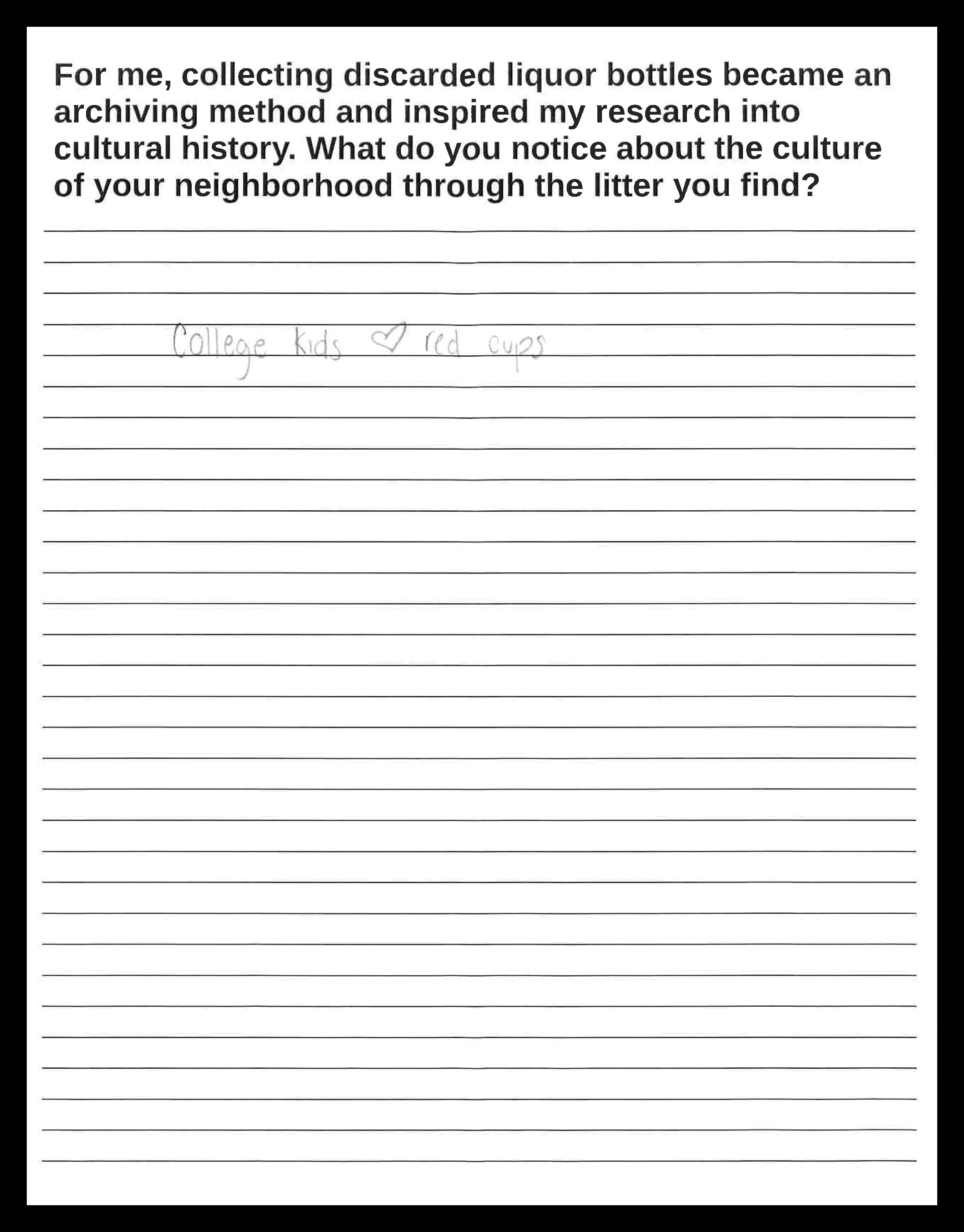 Responses to Segregation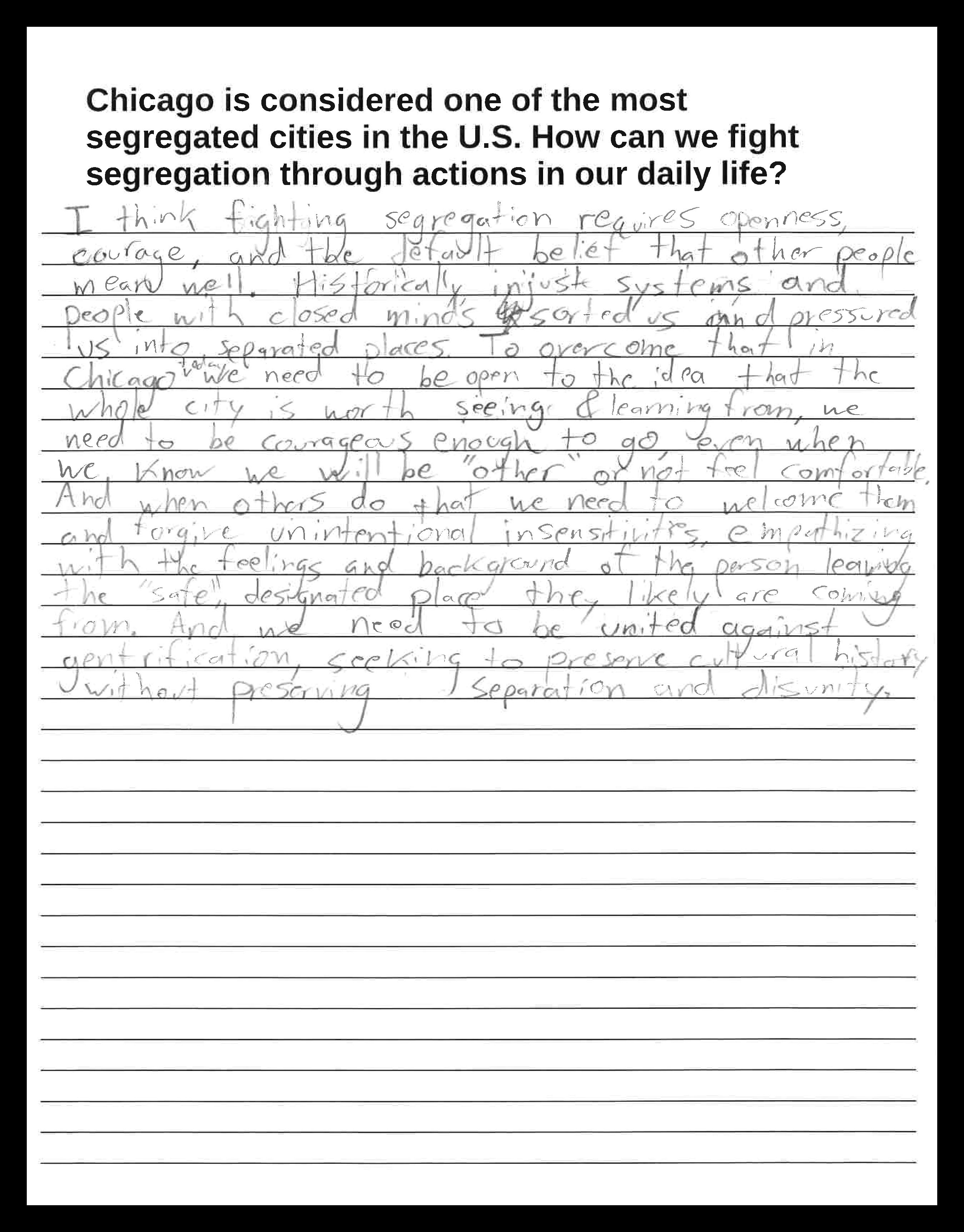 ---
Add your voice to the conversation. Edra Soto's installation will be up through February 25.