Getting Ready for the Big 5-0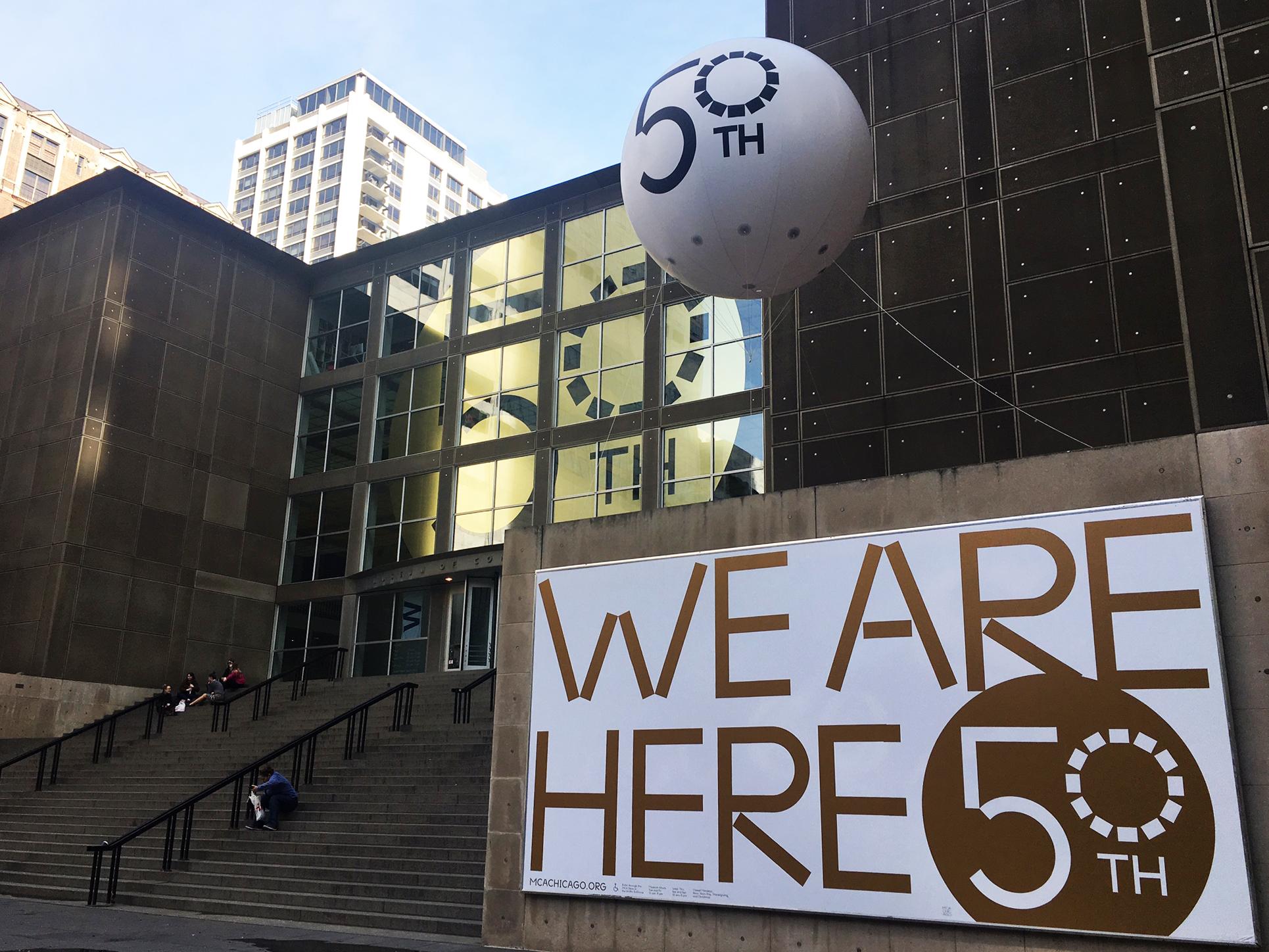 This week the MCA staff have been a flurry of action, working with artists and installers to prepare for this weekend's major exhibition opening and our free, two-day birthday party! Here's a roundup of what we've been up to:
Soundcheck with Lykanthea
The electro-ambient musician kicks off our birthday weekend with a set that includes experimental electronica, ritual chanting, dance, jasmine, roses, and marigolds.
---
Installing Art
Planting the Pentagon
Huang Yong Ping's artwork Pentagon was recently restored—just in time for We Are Here, an exhibition series exploring what is contemporary.
Meow Back on View
After 11 years, we've reassembled our most famous cat.
Finding Another Way to Look at a Corner
Our preparators very carefully stacking over three tons of art on top of itself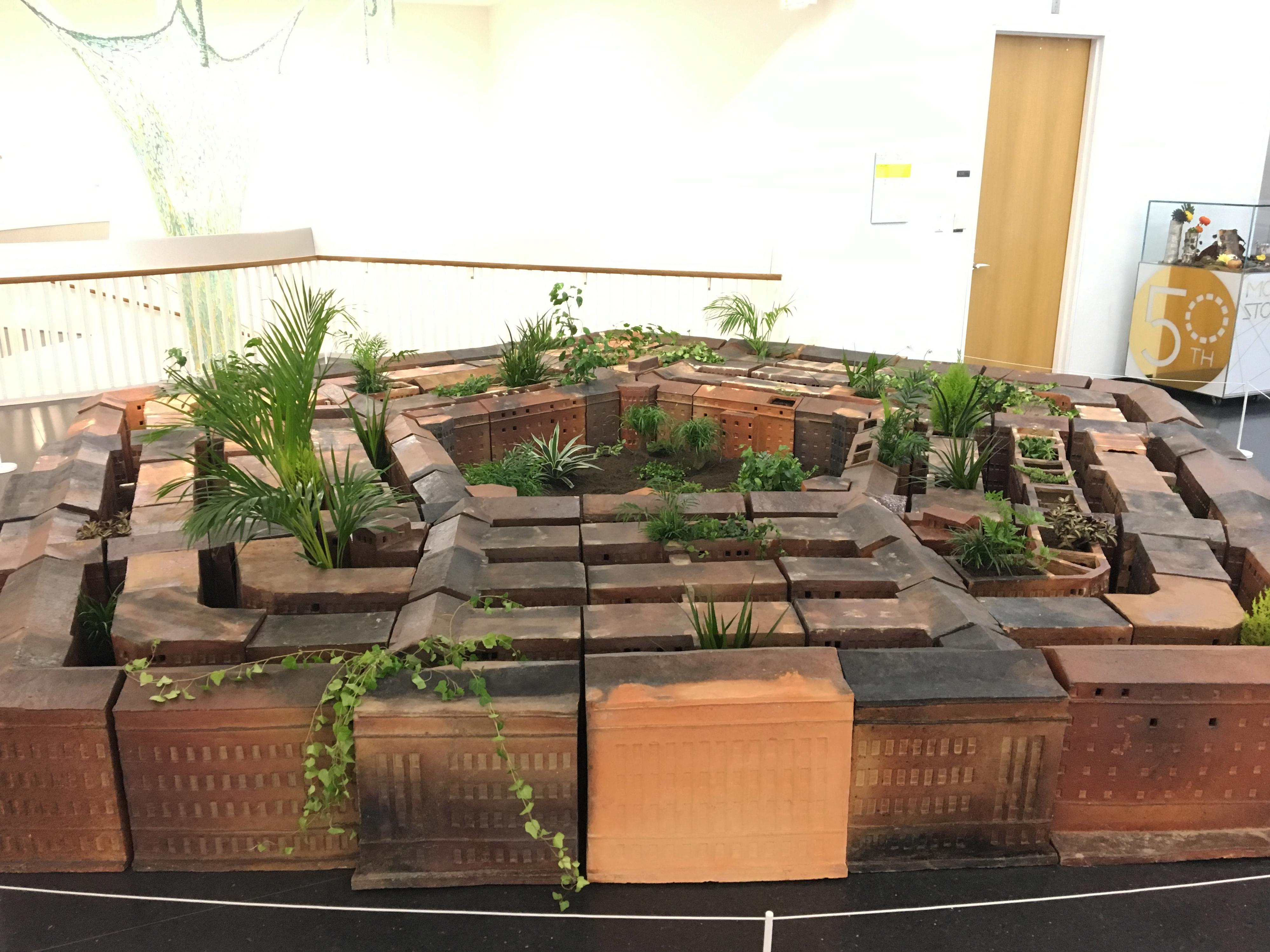 Stacking Chairs
Throughout the weekend, visitors can play chess on the front plaza using old furniture Alberto Aguilar salvaged from our warehouse.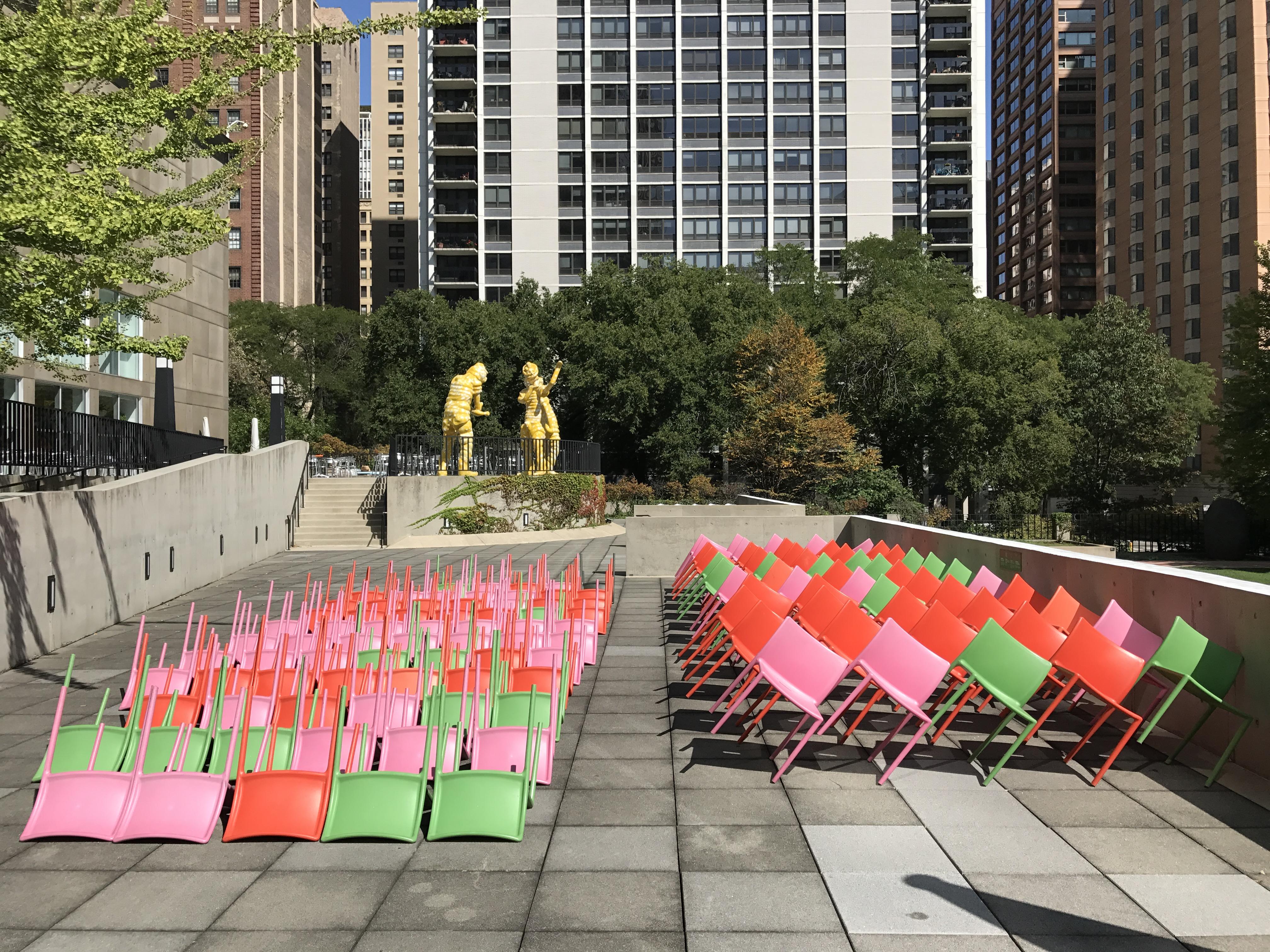 Hiding Things with Jeanette Andrews
Jeanette Andrews developed a brand-new work for the MCA's birthday.