Intern Spotlight: Caroline Shanley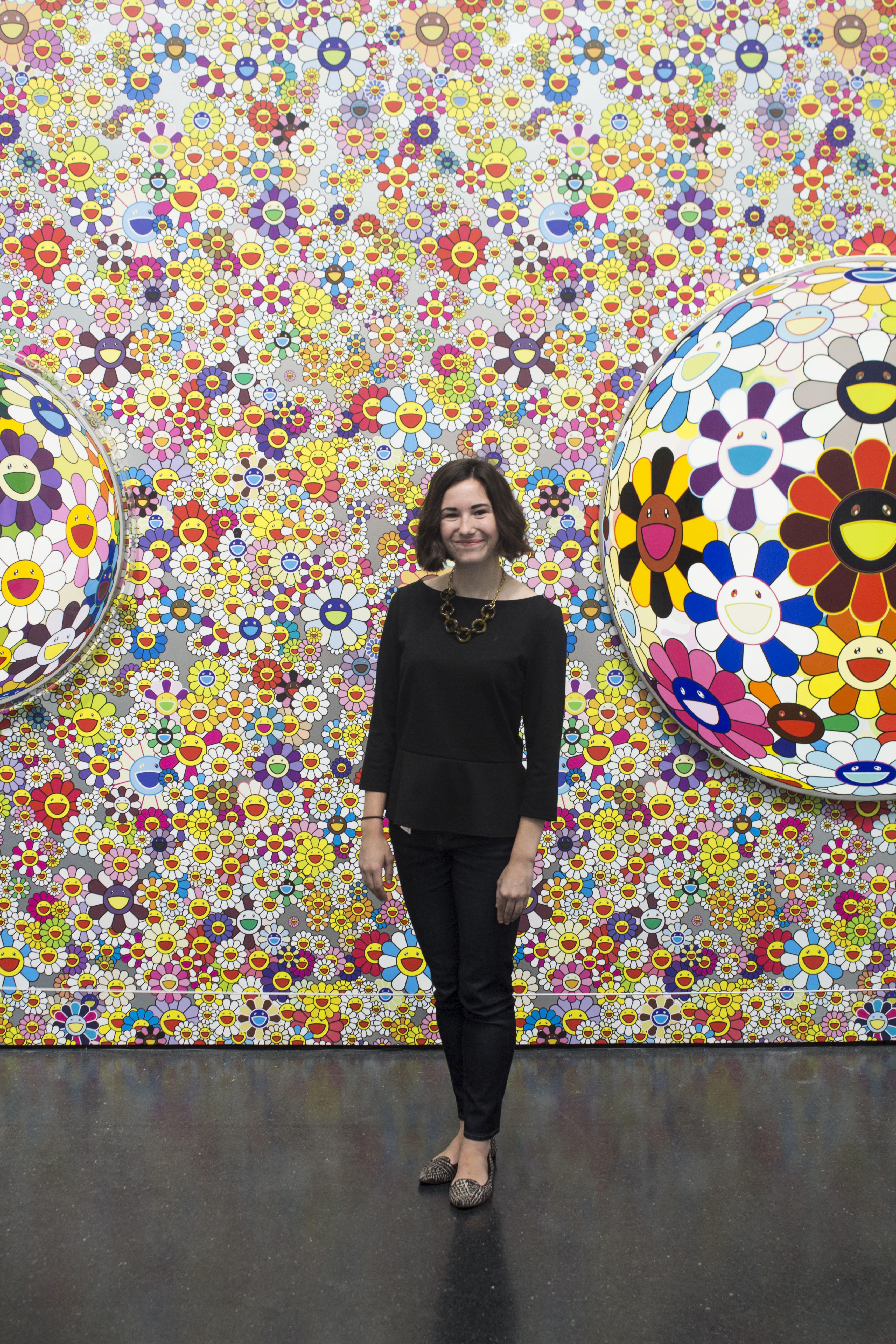 Ruida, our summer Social Media intern, interviewed development intern Caroline Shanley for our Intern Spotlight series, which highlights the varied opportunities and applicants within our internship program.
Winter/spring opportunities will be posted soon. Stay tuned!
About
School affiliation
Purdue University, Political Science and Public Relations major
Internship department
Development
Interview
Why did you want to intern at the MCA?
I was an intern at the Children's Museum of Indianapolis last summer. I loved working at the museum and coming every day to see the changing exhibitions and be behind the scenes. My goal after that was to work at an art museum. My dad lives in Chicago, so I've been coming to the MCA since I was a kid. While I was researching internships, I looked into the MCA's vision statement and I really liked its idea of being audience engaged and art focused. I think art serves a very meaningful purpose in communities. In some senses, it can serve a very political purpose. For me, that is extremely important and I wanted to play a role in support that.
What advice do you have for prospective interns?
Focus on what will improve your skill set and not necessarily on a specific job area you want. My internship had me emailing people in the Education department to get data from them; talking to people in Visitor Services to get info on attendance. It made coming to work fun and made me appreciate the diverse positions and people at the museum. It also helped me to not be afraid to talk to people. If I want to learn more about a department, I won't hesitate to go up to someone and talk.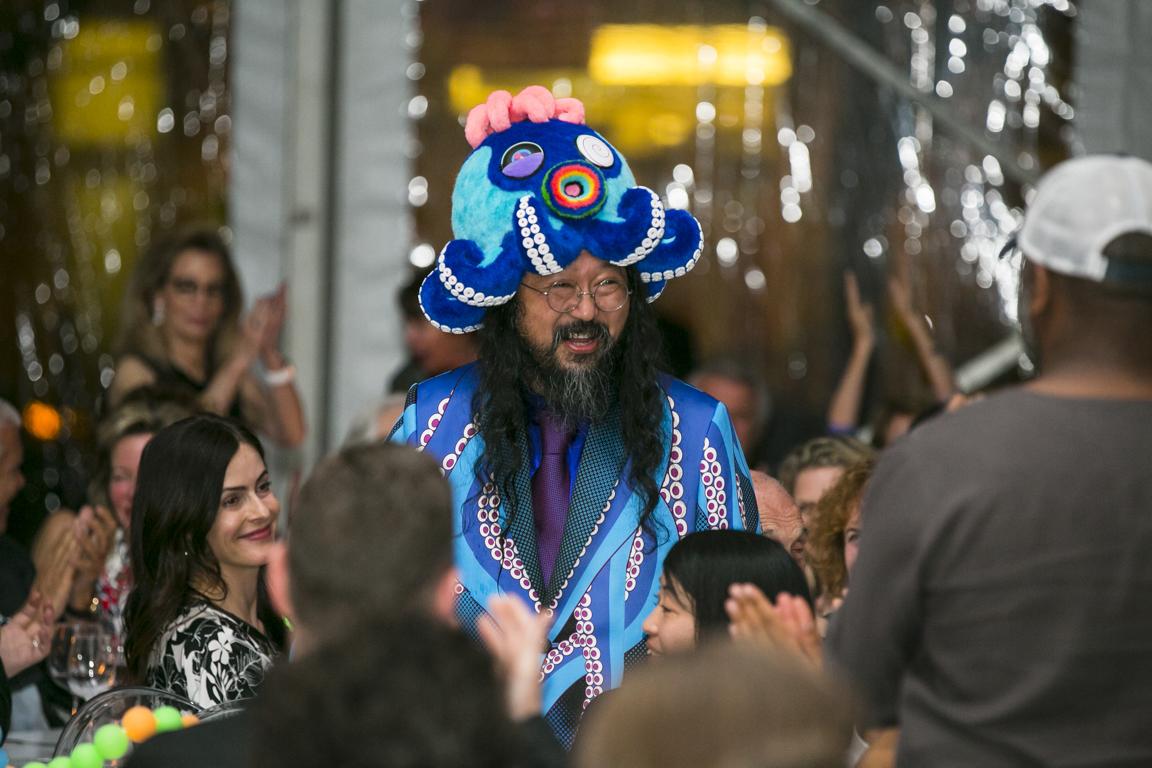 What has been your favorite experience interning at the MCA?
My favorite was going to the Murakami gala. It was the perfect illustration of what the museum does. The curatorial aspects were seen in the opening of Takashi Murakami: The Octopus Eats Its Own Leg. But because it was also a donor-specific event, I got to see the development department's impact: garnering support, inviting donors, and celebrating their impact on the museum—like supporting this incredible exhibition.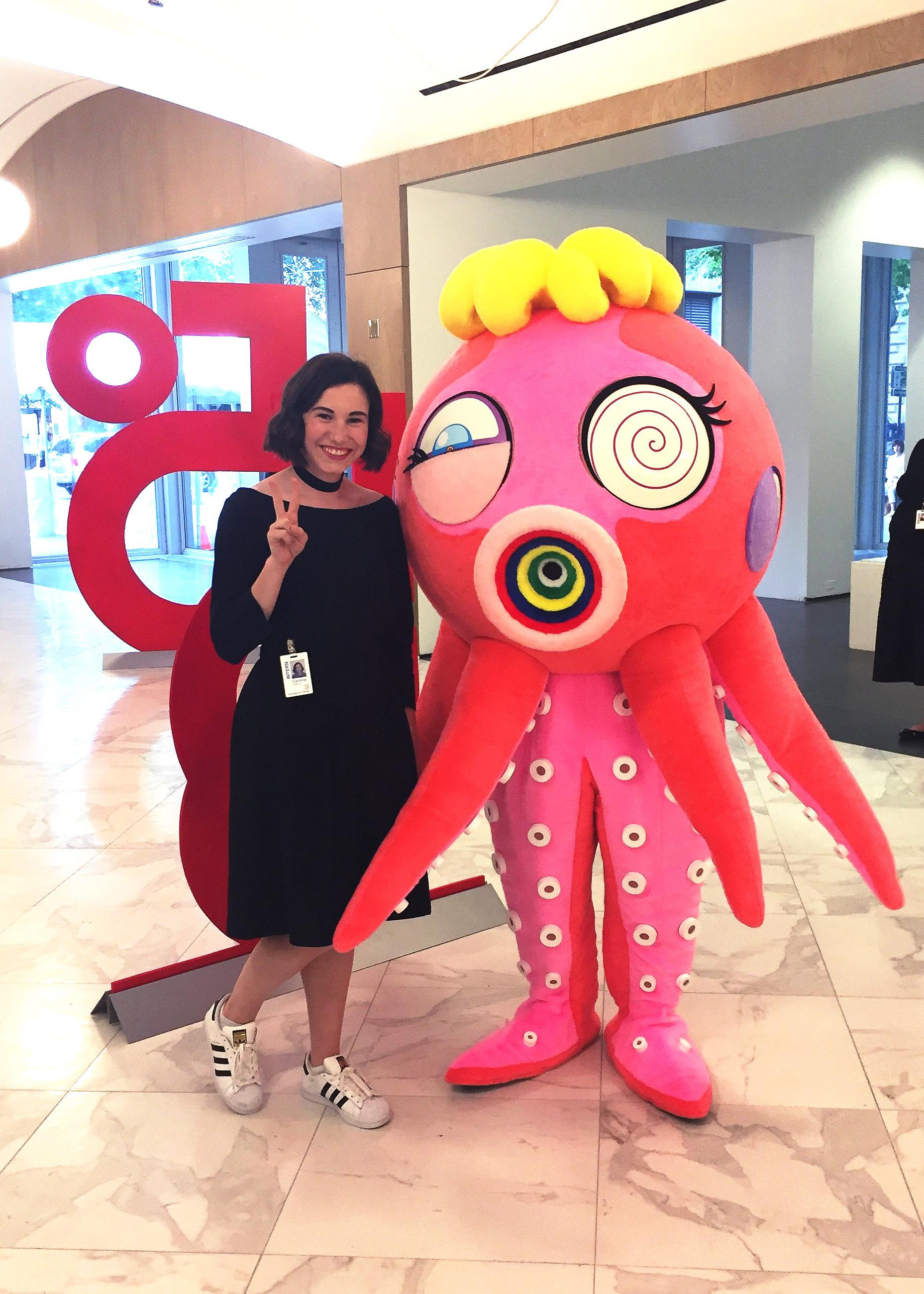 What are some of your responsibilities as a development intern?
There are days where I am doing intensive writing tasks about exhibitions and upcoming events; other days I use software to create queries to find donors. For example, if I want to see every donor who has given to this specific exhibit but also has interest in Warhol, and I may search for that.
What are your plans or goals after interning at the MCA?
After I graduate in two years, I would like to pursue a master's in arts administration or public administration. Working at a museum is my end-goal, but I'm not quite sure what department. I enjoyed development, but would also like to work in PR again.
Who is your favorite living artist and why?
Marina and the Diamonds. It's the stage name of Marina Lambrini Diamandis. She is so unabashed about herself. A lot of her music is very much about her struggles growing up. I appreciate her candidness, which makes her music more relatable.
What is the one thing that should be taught in school that isn't already?
I think there should be more focus on getting jobs and internships. Every university has an office where you can go for advice, but very few places (at least that I am aware of) have specific classes on what a resume and a cover letter are and how you find internships. I think school should be a little more proactive in helping students find an internship.