MCA 50: Celebrating "The Picasso"
Featured image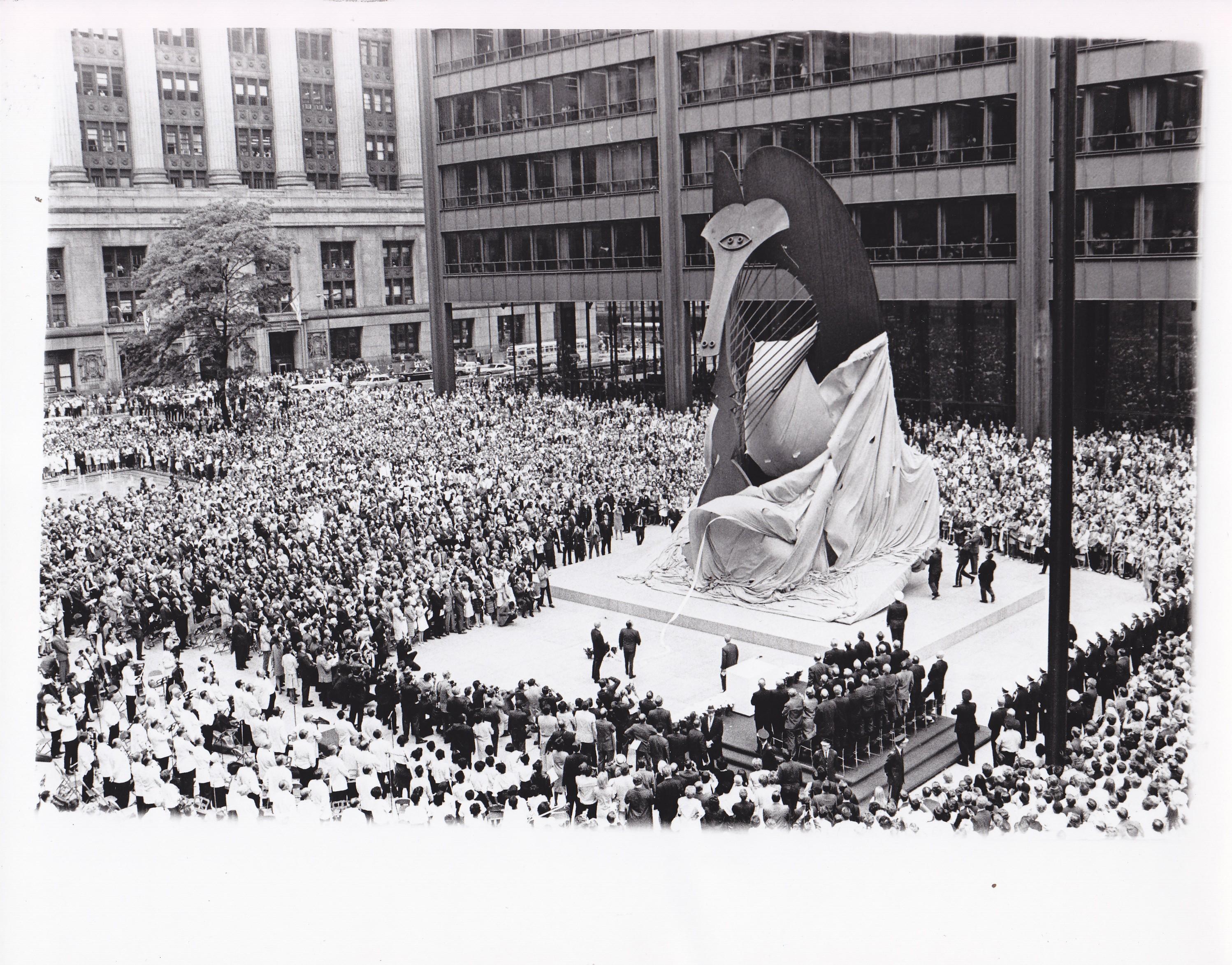 ---
As we prepare to celebrate the MCA's 50th birthday this October, we look back at some other major events that took place half a century ago, including the release of the Beatles' Sgt. Pepper's Lonely Hearts Club Band, the first music festival (called Monterey Pop), the appointment of Thurgood Marshall to the United States Supreme Court, and the first Super Bowl! Today, Chicagoans celebrated the unveiling of their Picasso at a re-creation of the unveiling event at Daley Plaza, which occurred 50 years ago. Below we feature some memories of the occasion, which our first director, Jan van der Marck, attended.
We dedicate this celebrated work this morning with the belief that what is strange to us today will be familiar tomorrow.