The Last of the Last Frame
by Lauren Reese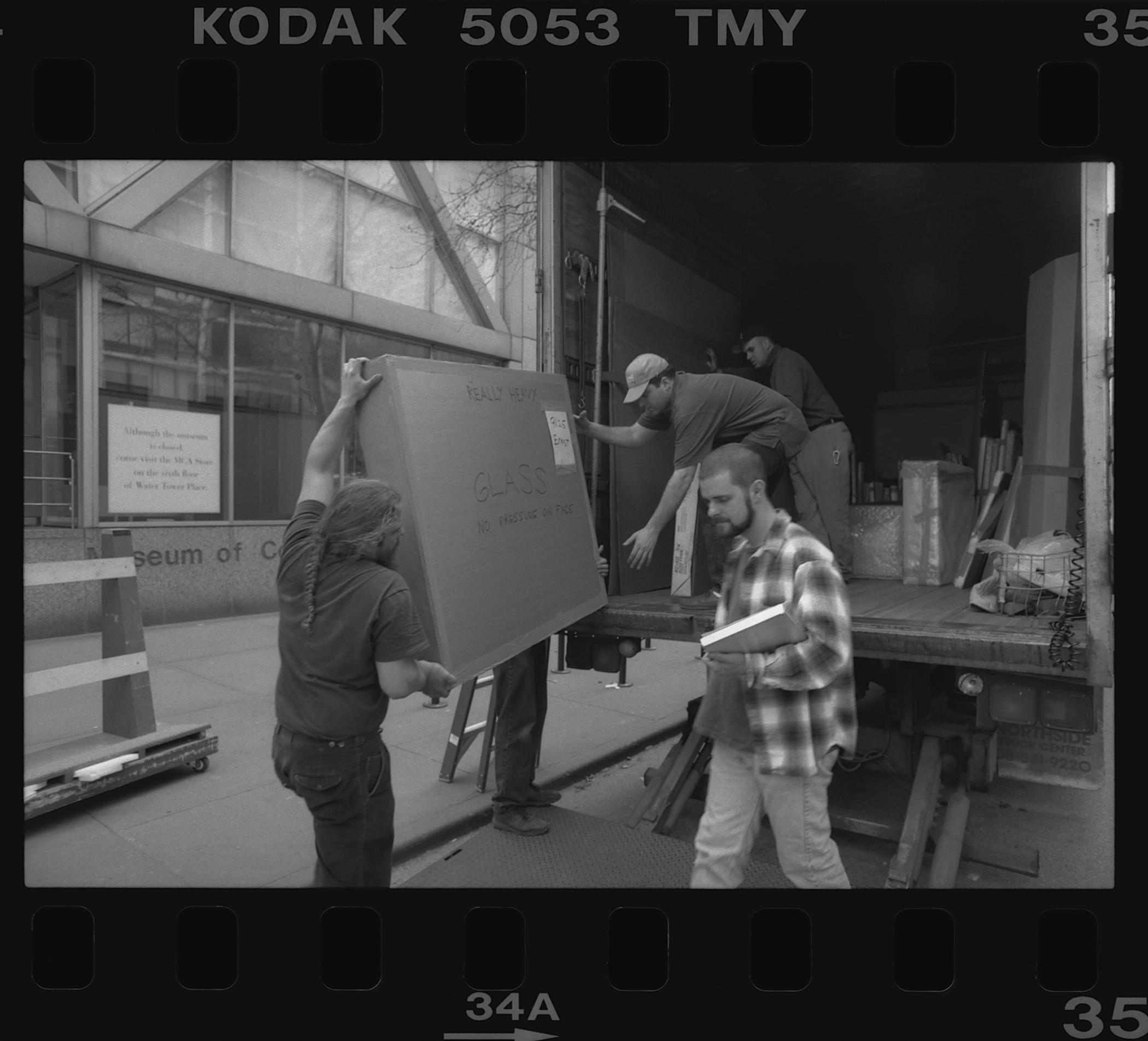 image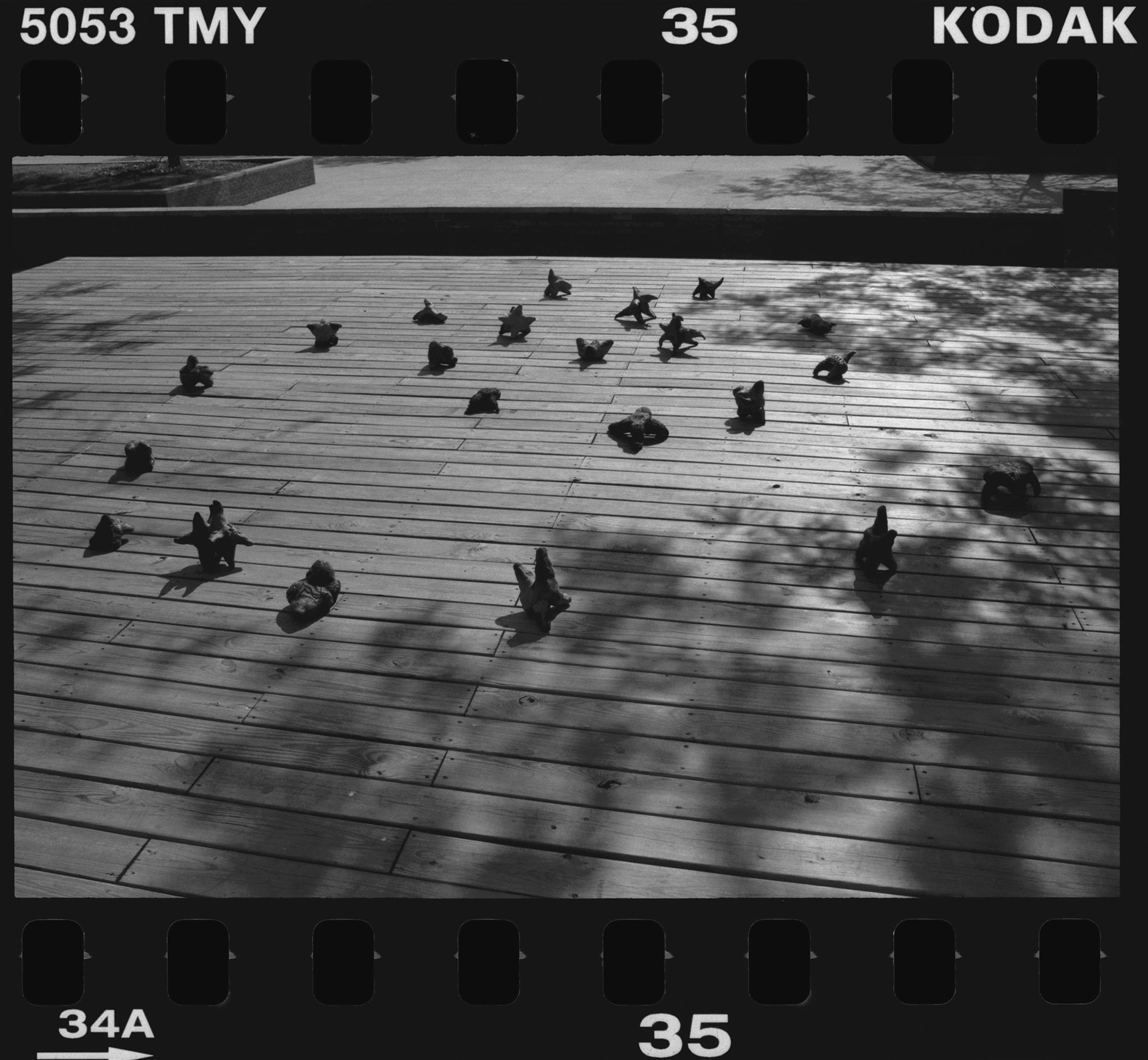 image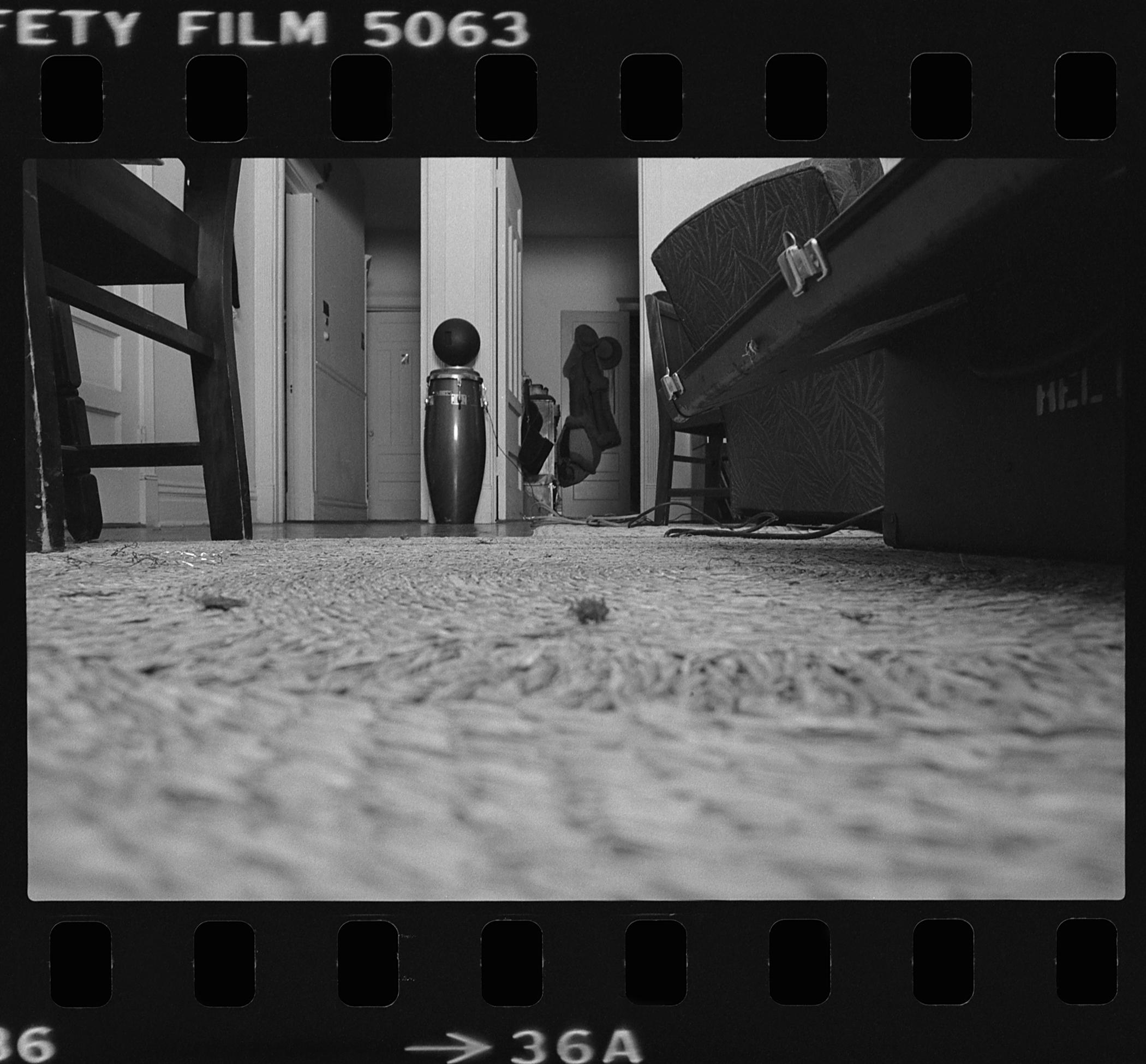 blog intro
With all beginnings, there must come an end and the start of Murakami madness marks the beginning of our 50th anniversary celebrations and the end of this series.
We recently checked in with the series' author, Lauren Reese, who left the MCA and Chicago and moved out to Oklahoma where she's been documenting the continued struggle of Native Americans (native tribes prior to statehood and forcibly removed tribes) in the recent major earthquakes caused by fracking, their solidarity with Standing Rock, and in protest of the lesser known Plains All American Pipeline. Below she reflects on the final frame.
about
In our last frame of the series, taken from the perspective of a worm's-eye view, it is assumed we see one of the MCA's staff photographer's apartment in the late 1970s. To the right, there is a small detail of lettering on a rental case: Helix Camera. Helix was a local camera and rental store that serviced Chicagoland photographers for nearly 50 years. My old colleagues and I have fond memories of chatting with the staff, and purchasing film and other photo supplies. Some of us even worked there through our college years! Sadly, Helix closed during the rise of digital photography, and influenced by Chicago's 10% sales tax, but Helix lives on! They recently opened in a newly renovated retail storefront at 100 North Walnut Street in Itasca, Illinois, by photo-industry veteran Valerie Maros.