Featured image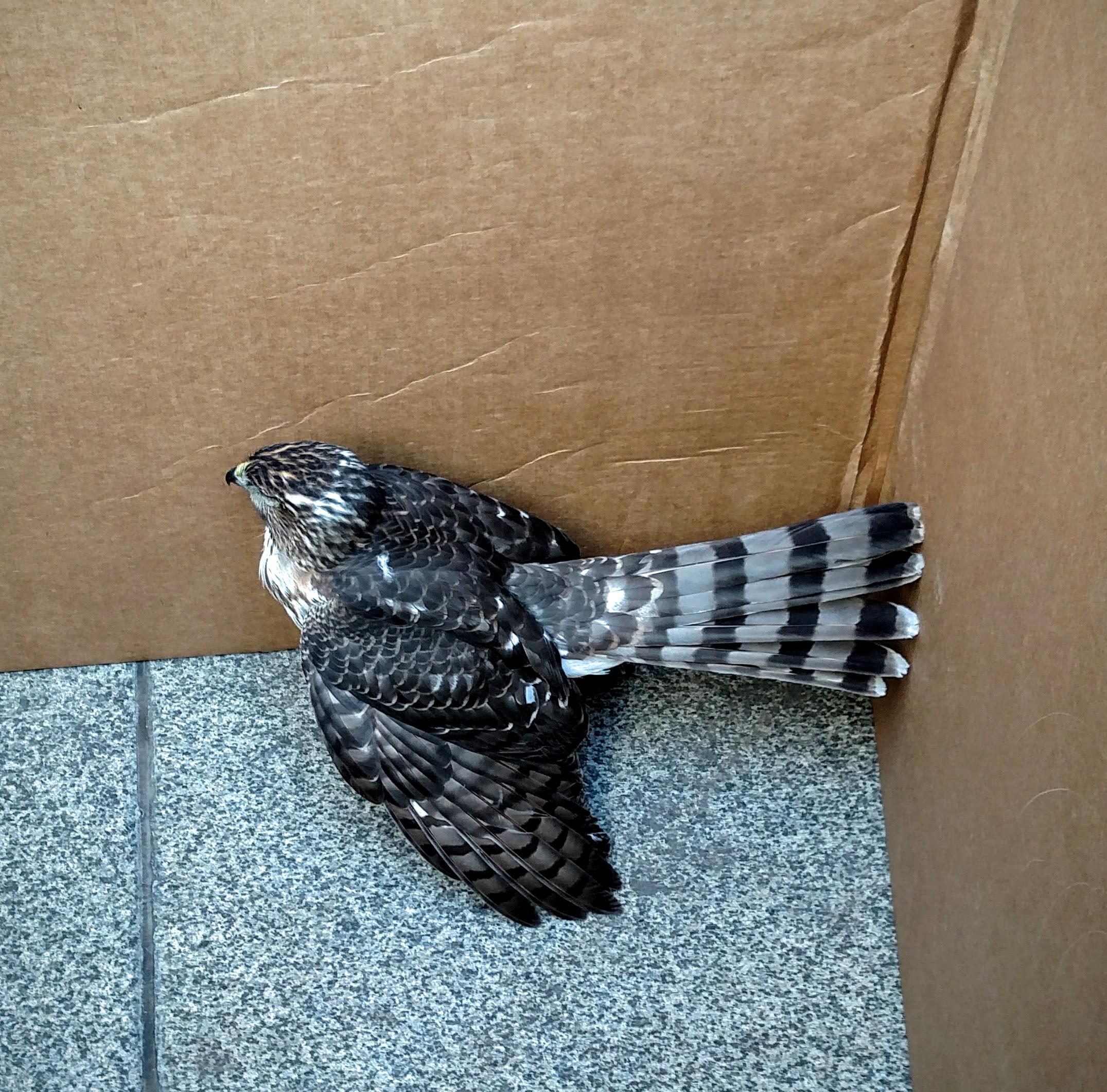 blog intro
Around 1:30 pm on a relatively quiet Saturday in October 2016—unusual for a Family Day—a commotion on our front steps set the museum a flutter: a young hawk crashed into our stone stairs while chasing his lunch. I immediately called our resident jack-of-all-trades, Duncan Anderson, to save the day. Below, he recounts his experience.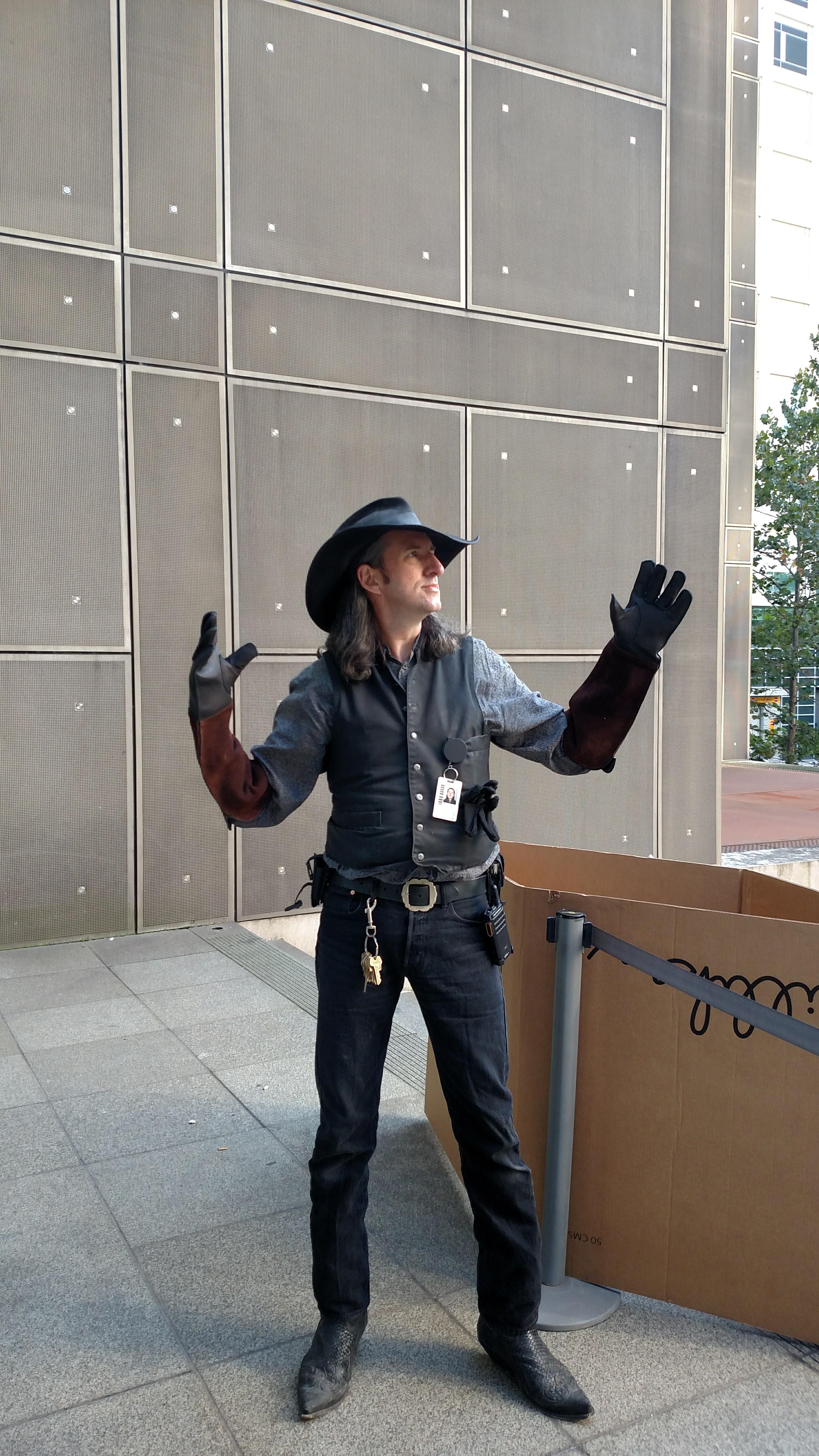 ---
After receiving the call from Visitor Services I spec'd out the situation and immediately called my buddy Tony Fitzpatrick, an artist and ardent lover of all birds. I sent a few images of our suddenly earthbound guest and Tony quickly identified him as a juvenile Cooper's hawk. His inexperience fit with the account of his inability to pull out of a dive; being a young 'un he was still learning flight maneuvers and unfortunately learned this lesson in the hardest way possible. I created a makeshift blind to keep our patient isolated and to provide some comfort so he wouldn't feel exposed and quite so vulnerable.
After asking the Chicago Police for assistance—having realized all bird shelters were closed—we finally reached the Chicago Bird Collision Monitors (CBCM) who came with supplies and chuckled at the dead bird the police had thrown the hawk, hoping it would replace the lunch lost in the dive. The CBCM asked if anyone had handled a raptor before and I offered my help; having grown up in East Tennessee, I spent much of my youth at Bays Mountain and had regularly assisted the Naturalists with such things. Doing my best to make Daniel and Davy proud (Boone and Crockett, respectively), I donned the raptor gloves and quickly removed our friend from the cardboard blind and placed him in the comfort and safety of a well-padded box to transport him to the rehab center.
Fortunately, his wing was not broken and in a few weeks he had made a full recovery. A couple days later CBCM returned him to the neighborhood, to the relief and excitement of all—save, perhaps, the pigeons.