Introduction
Just over a year ago, Jeff Kolar and jonCates partnered with us for an MCA Studio series celebrating Chicago's sound art and new music scene. What resulted from that evening's collaboration was a full-length album titled 03222016—the date of the event. Below the artists share a little bit about its genesis as well as the complete album, available on SoundCloud.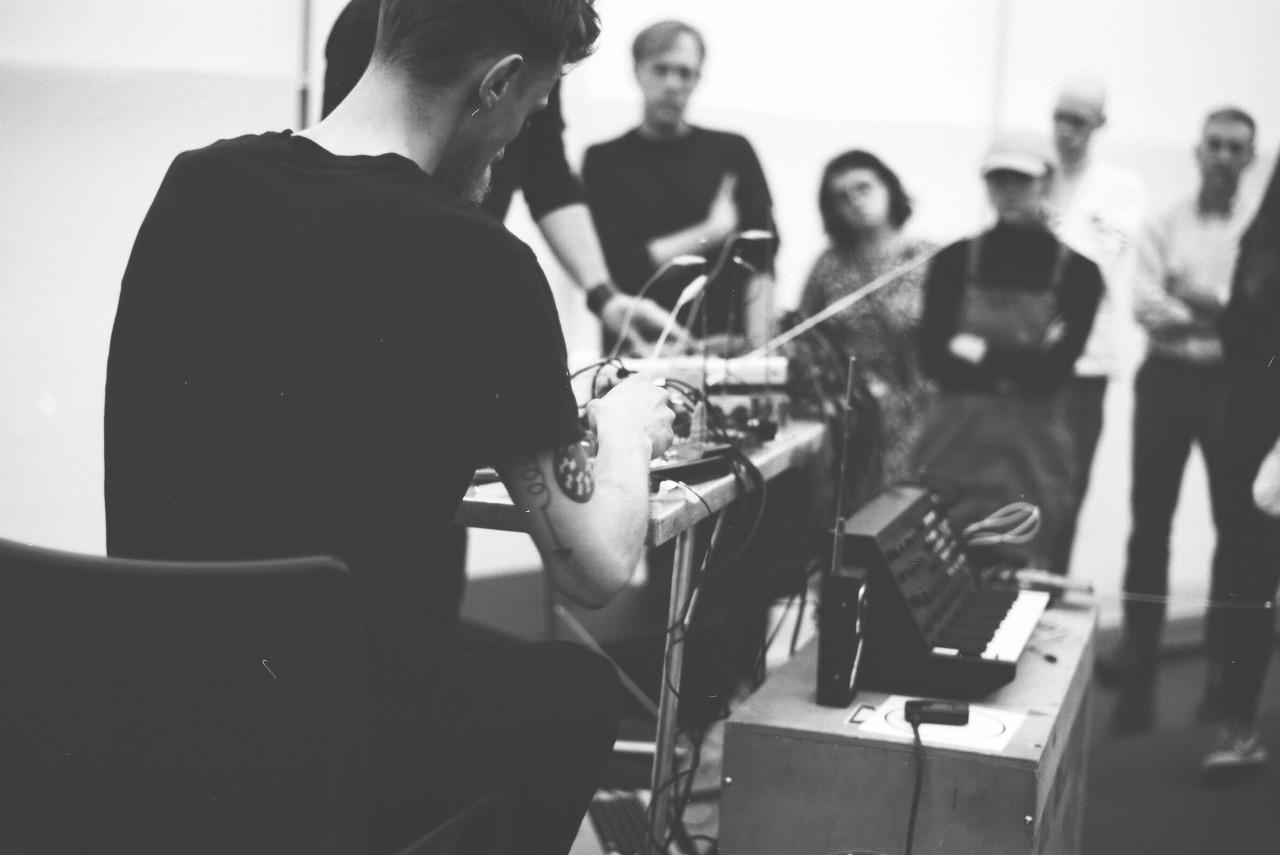 From the Artists
We are interested in creating new electromagnetic infrastructures and proposing narratives or experiences that can be lived in these ephemeral sonic spaces. Our performances utilize an array of electronic and analog instruments, as well as devices designed and fabricated by hand. 
The tracks on this page were originally produced for our installation and live performance at the Museum of Contemporary Art Chicago in March 2016. Using variations in speed, long durations, patience, and repetition, we built up musical and auditory foundations through tracks and technologies, slowly filling the museum with various soundscapes. While broadcasting across analog radio signals (via Radius) and digital transmissions (via NUMBERS.FM), we physically moved through the museum after setting up two stages on two floors to perform from.
We are excited to now share its culminating form with you.