Featured image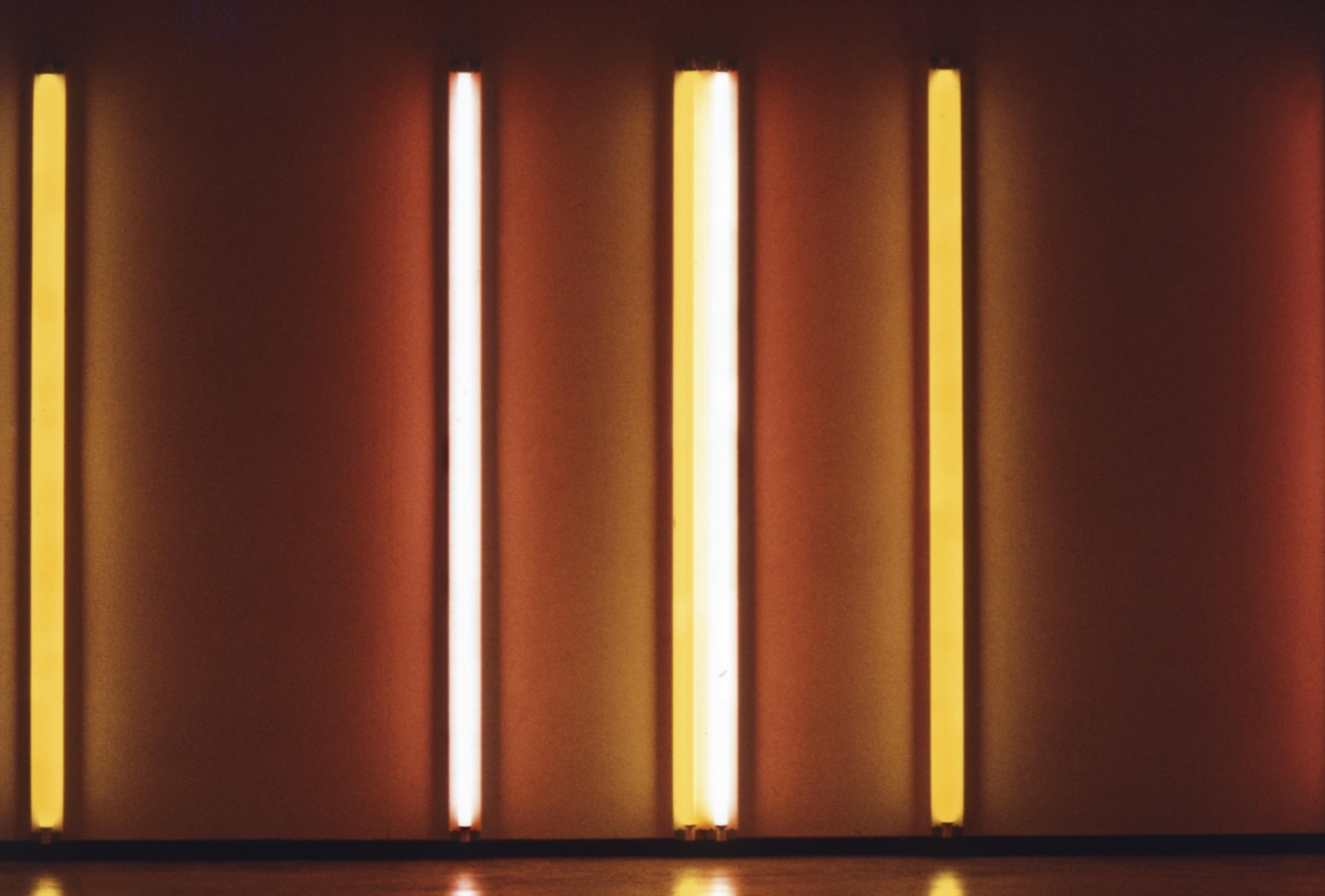 What is contemporary? How has the answer to this question changed over the past 50 years? What has been the role of the audience and the artist in determining what is contemporary?
blog intro
We posed these questions to interns applying for the Greg Cameron Internship this year. Social Media intern Alexandra Senycia was the winner for her thoughtful essay on the trend of globalization in the art world, a reflection of her interest in non-Western art.* Alexandra drew on the MCA's exhibition history, institutional critiques, and her own research for her senior thesis on contemporary female artists of the Ukrainian diaspora. Globalization is a critical issue for museums today, and, in anticipation of Art Museum Day this Thursday, we are reproducing her essay in its entirety below.
Contemporary Is Global
When visitors walked into the Museum of Contemporary Art Chicago in 1967, the institution's inaugural year, they would see exhibitions showing an assemblage by George Brecht (American), collages by Claes Oldenburg (American), and light installations by Dan Flavin (American). In 2017, during the MCA's 50th-anniversary year, exhibitions featuring sculptural compositions by Tania Pérez Córdova (Mexican), abstract paintings by Mary Heilmann (American), and anime characters by Takashi Murakami (Japanese) greet guests. Separated by 50 years, each museum experience is determined by how the ideals of contemporary art characterize the respective periods. This simple side-by-side comparison reveals just how much the contemporary art world has evolved over this span of years—yet the explanation is not simple at all. However, there is one facet of the 50-year evolution of contemporary art that I believe is the most prominent and is my focus for this essay: the globalization of the contemporary art world.
In 1967, the MCA's programs were dominated primarily by male American artists who worked in what was considered experimental media at the time. One exhibition that exemplifies that statement is Two Happening Concepts: Allan Kaprow and Wolf Vostell, which explored the revolutionary conceptual performances by the pair of male artists. And although there were exceptions, such as Wolf Vostell, a German artist, and Alison Knowles, a woman, it is clear that the MCA had a Western focus in both the art and the artists. As stated, these choices were informed by the values of art history at the time, which were ruled by the idea that only the West—Europe and North America—is considered modern, while everything and everyone else lags behind. Furthermore, the West had the monopoly on deciding what was and was not modern, pointing to the exclusivity of the late 1960s art world. There was a double-standard in the system that determined what was considered art; Western art was judged differently than non-Western art, and the two fields were segregated in a biased manner because the system was created by the West.
Additionally, this strict separation between the West and the rest of the world represents the difference between modern and contemporary art. During the early years of the MCA, the programming was more concerned with modern art, characterized as "a specific lineage of early-to-mid-20th-century tradition-shattering artists," which is an extremely narrow scope of work compared to contemporary art, a looser term concerned with whatever art is being created at the time. Though there is no question that the MCA has consistently maintained their mission of bringing new, experimental artwork to the forefront of the contemporary art practice, it was not until the past three decades that this institution, along with many others, began presenting works that truly fit the definition of contemporary and represent the fullness of the world's population. This created a new mission that became inclusive and global not only for artists who are considered non-Western, but also for the public who is viewing the exhibitions.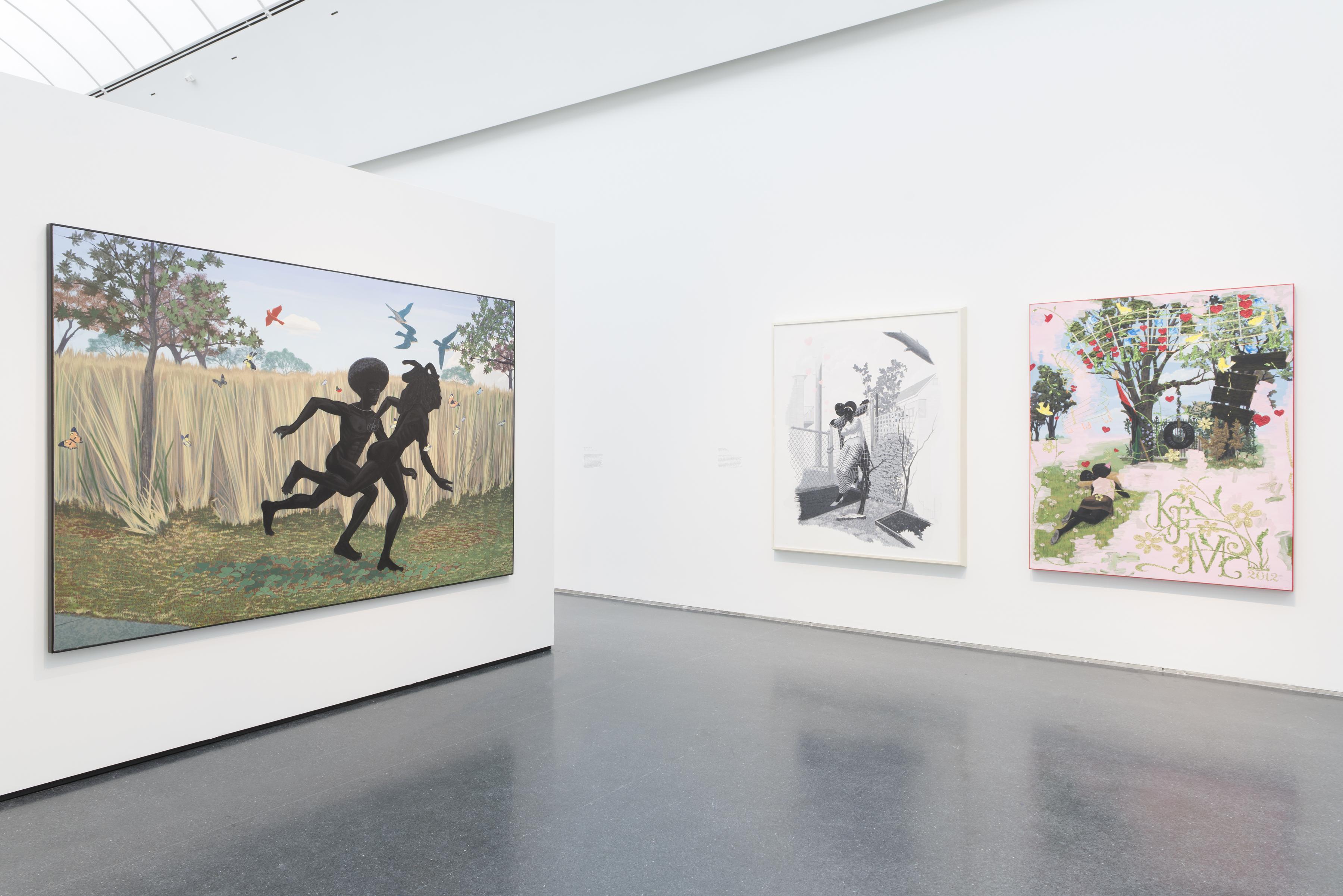 essay cont'd
This idea is important because a museum, as part of the public sphere, is meant to serve as a space that is ideologically separate from government and business, and it is intended to be open to free discussion. Specifically, museums are institutions that inform discussions about art, and they are responsible for organizing the "experience of art" by selecting what works will be displayed for the visiting public. Contemporary art museum audiences question everything they see on display, and one aspect that current visitors especially pay attention to is the diversity of artists because they want equal representation of all ethnicities and all races, which is something that few guests questioned 50 years ago. Today, audiences want the artwork on display to be as diverse as they are, making the art more familiar and accessible. Through this inclusivity, the museum becomes a welcome place that shows that all art, all artists, and all lives matter.
Two MCA exhibitions from this past year that best embody this notion of inclusivity and globalization are Kerry James Marshall: Mastry(2016) and Takashi Murakami: The Octopus Eats Its Own Leg(2017). In his first major retrospective, African American artist Kerry James Marshall critiqued museums by exclusively populating his paintings with black figures, pointing to the inexcusable lack of black protagonists in the history of painting and their subsequent absence in museum staff (outside of security). Mastry opened the door for other artists who belong to marginalized groups, giving them hope for a future in which they will no longer be excluded from the narrative of the museum and art history. Similarly, Murakami's upcoming exhibition works to dismantle the Western distinction between high and low art, a construct that never existed in his native Japan. This exhibition exposes audiences to the future of contemporary art with artwork that is smart but not pretentious and sophisticated but not elitist.
There are many other exhibitions and artists to be featured at the Museum of Contemporary Art Chicago that are in line with this new globalized and inclusive direction of contemporary art (including Michael Rakowitz), and I am confident that after another 50 years, the MCA's diversity will grow stronger still, representing even more marginalized groups and art practices.
notes
*Non-Western refers to the world cultures, including minority cultures within Western nations, who have been excluded from representation in museum exhibitions and art history.
Sources Cited
Grynsztejn, Madeleine. "Foreword." In Kerry James Marshall: Mastry. Edited by Helen Molesworth. Chicago: MCA Chicago; New York: Skira Rizzoli, 2016.
Habermas, Jürgen. The Structural Transformation of the Public Sphere: An Inquiry into a Category of Bourgeois Society. Translated by Thomas Burger and Frederick Lawrence. Cambridge, MA: MIT Press, 1989.
Philipsen, Lotte. "Introduction: New Internationalism." In Globalizing Contemporary Art. Aarhus, Denmark: Aarhus University Press, 2010.
Shea, Christopher. "When Modern and Contemporary Art Broke Up."The Boston Globe. July 28, 2013.
Ward, Frazer. "The Haunted Museum: Institutional Critique and Publicity." October 73 (Summer 1995): 71–89.
Weibel, Peter. "Globalization and Contemporary Art." In The Global Contemporary and the Rise of New Art Worlds. Edited by Hans Belting, Andrew Buddensieg, and Peter Weibel. Cambridge, MA: MIT Press, 2013.