Featured image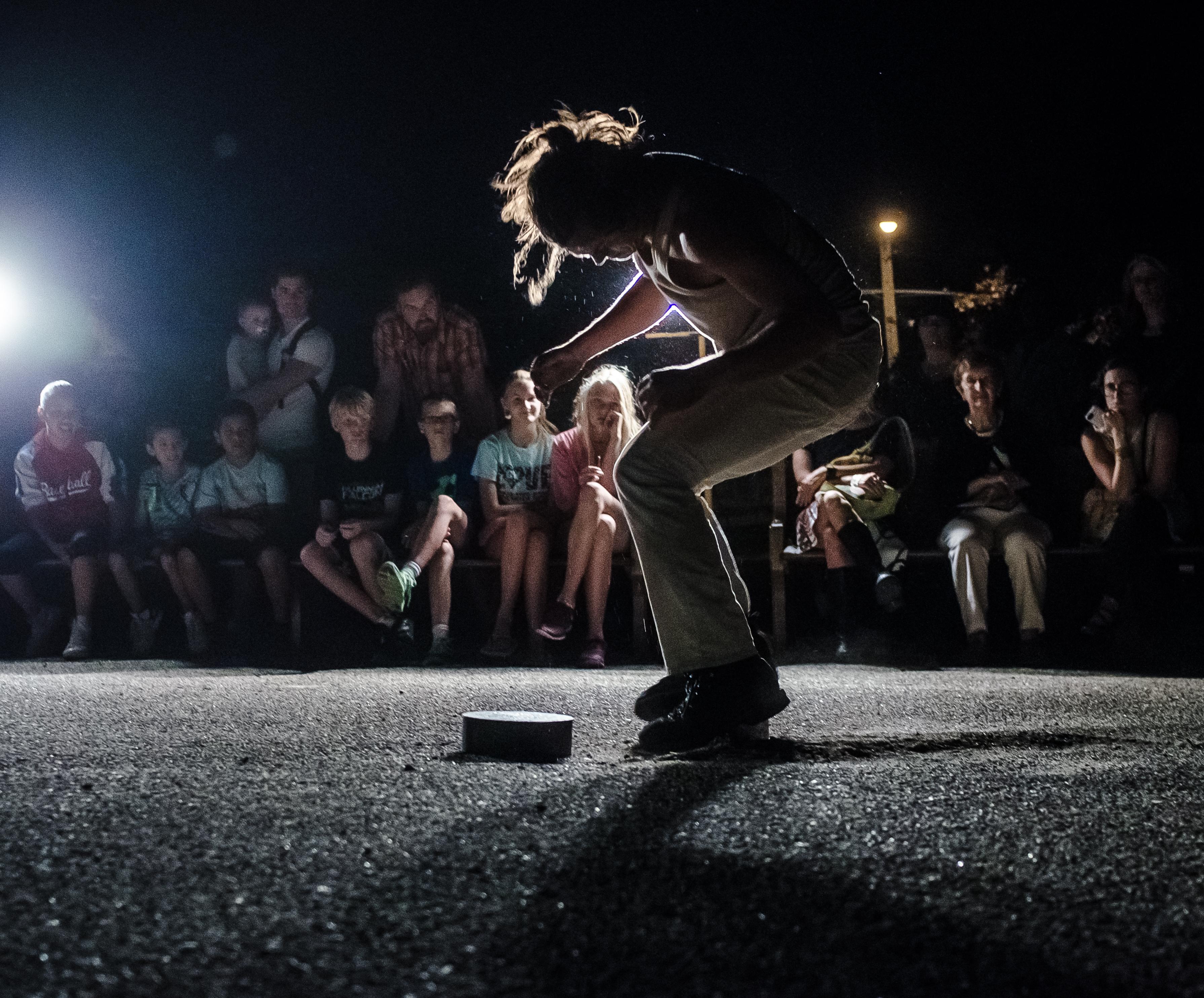 blog intro
For the toward began as a work for the theater but it has found its home in more raw, more specific contexts, filled with asphalt, concrete, or steel surfaces, where the performers and their garments can be directly impacted by the elements. These visceral, unmanicured surfaces allow the steel sculptures of BOOMERANG'S Matty Davis to move and literally resound with finesse and harshness. For the toward premiered in New York in 2014, with subsequent performances at ArtPrize7, PULSE Contemporary Art in Miami, and now this weekend at the MCA in honor of Merce Cunningham. Each of the artists involved share their responses to the work below.
Will Arbery
The title for this piece comes from a poem I wrote about Alberto Giacometti:
I don't know if to work, to do something . . . if this is working for something, towards something for the toward, or for the mere collection of mistakes. Or toward something in order to finally begin.
Three years since I wrote those words, I still don't know why we work, why we do anything at all, and sometimes I can barely stand up, and sometimes I'm exhausted by the prospect of even opening my eyes. Another day and still no answer. But if the answer isn't an answer, if the question is allowed to stay a question, it starts to feel better. And I think the nonanswer is in the title. We work for the toward. In the three years that I've been doing this dance, it has taken on the quality of a prayer. It pulls me out of myself. I offer it up for people in my life. This time, I think I'll offer it up for my collaborator Matty, performing despite the backward and for the toward of a recent injury. We're recalibrating the piece toward the spasming tenderness of his right hand.
As we approach these upcoming performances, I think of another line in the poem: "My stick was a knife, my arm was a knife, my head was a knife, my eyes." We are our own wounders and wonders. We are our own healers. Our work is for our toward. It doesn't make sense. It's heavy and dirty. It's not going to end. We're always in it.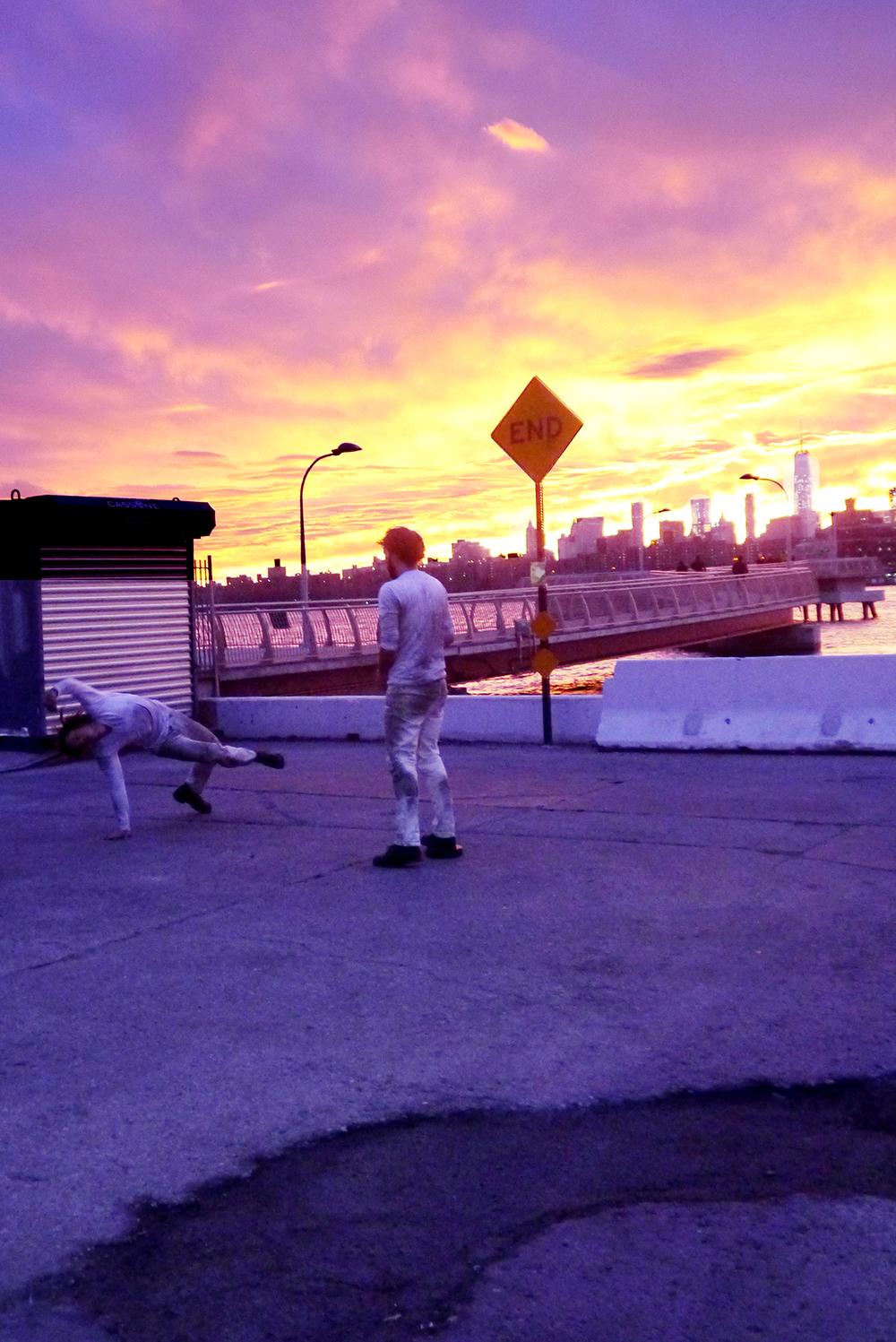 ---
Matty Davis
Chicago has become a kind of battleground for me. One September day in 1994, my dad's plane departed from O'Hare International Airport, and 1 1/2 hours later it fell into a 10,000-foot nosedive, burrowing itself deep in the earth 40 miles from our house in Pittsburgh. Everyone on board was killed. 20 years later, as a grad student in Chicago, I used the city as a physical training ground until one day in March 2015 when I too departed from Terminal 3 at O'Hare—but on foot, for a 19-day journey across the Midwest, following the trajectory of that doomed plane.
Over the years, I've thought a lot about the desire, fear, grace, pain, and primal pushback that the bodies of those people on board must have felt as they fell toward the earth. The chaos of it all, the subsequent silence of it all, I can only imagine. . . . As steel is hurled, balanced, and caught in For the toward, I feel a primal energy to resist and push back, a focused silence and an inedible cry. This material that could shatter our faces and hands—we listen to it, become intimate with it, recognize our vulnerabilities through it, come face to face with the fundamental softness of our bodies.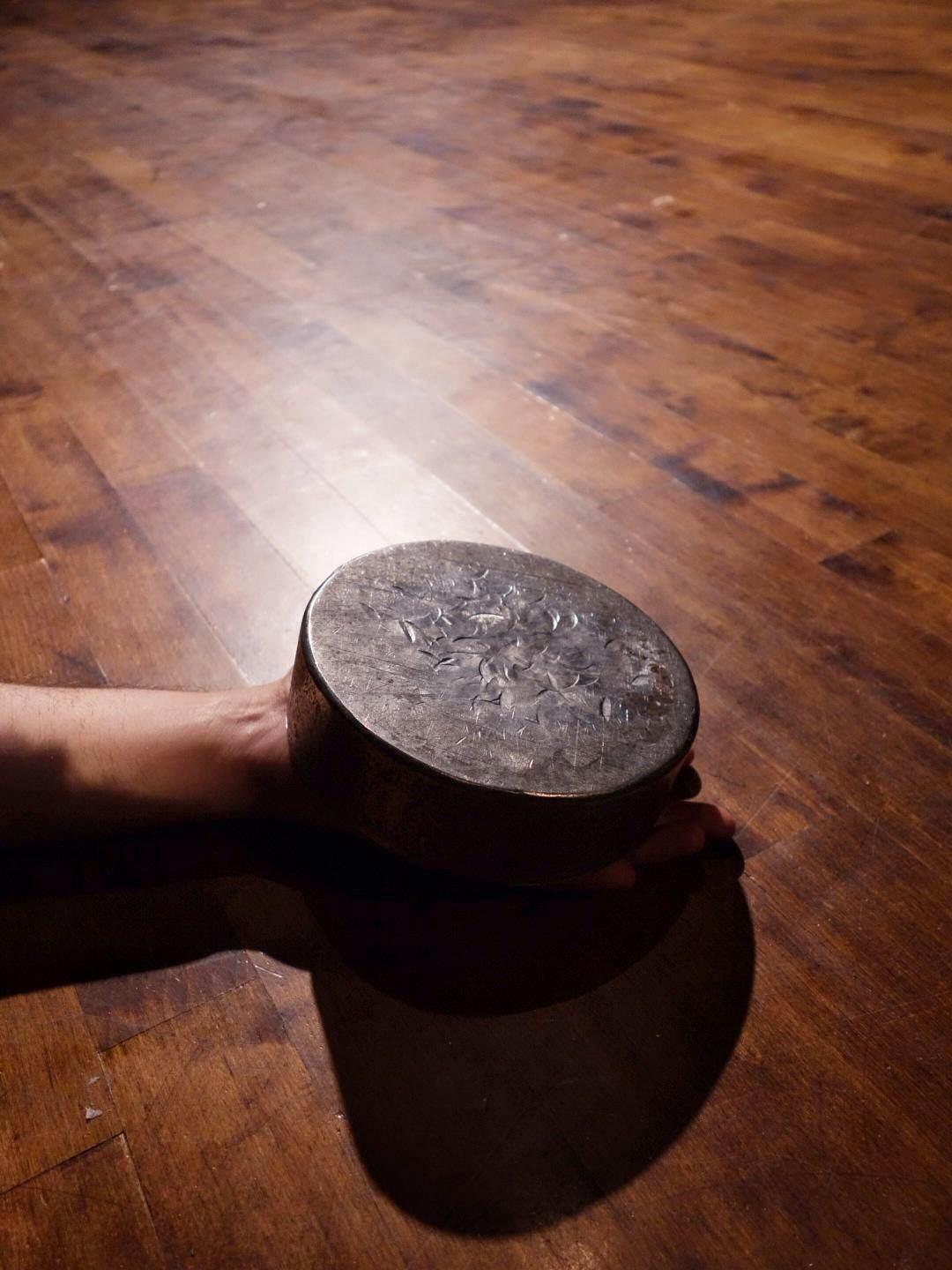 ---
I feel that softness doubly these days. I had another encounter with steel recently: stainless, toothed, and painted red. 10 weeks ago a table saw cut through my fingers. I underwent two bone fusions, a distal amputation, and a bone graft. I wasn't allowed to sweat for 9 weeks due to flesh wounds and wires in my fingers. For the toward at the MCA marks my first performance since the accident. I will be one handed, my still-healing fingers in a cast. It feels holy, or as Will says, like a prayer, to return to this city, with a weight, a wound—born of collisions soft and hard—to mine our bodies and psyches for resilience through this work.
Featured images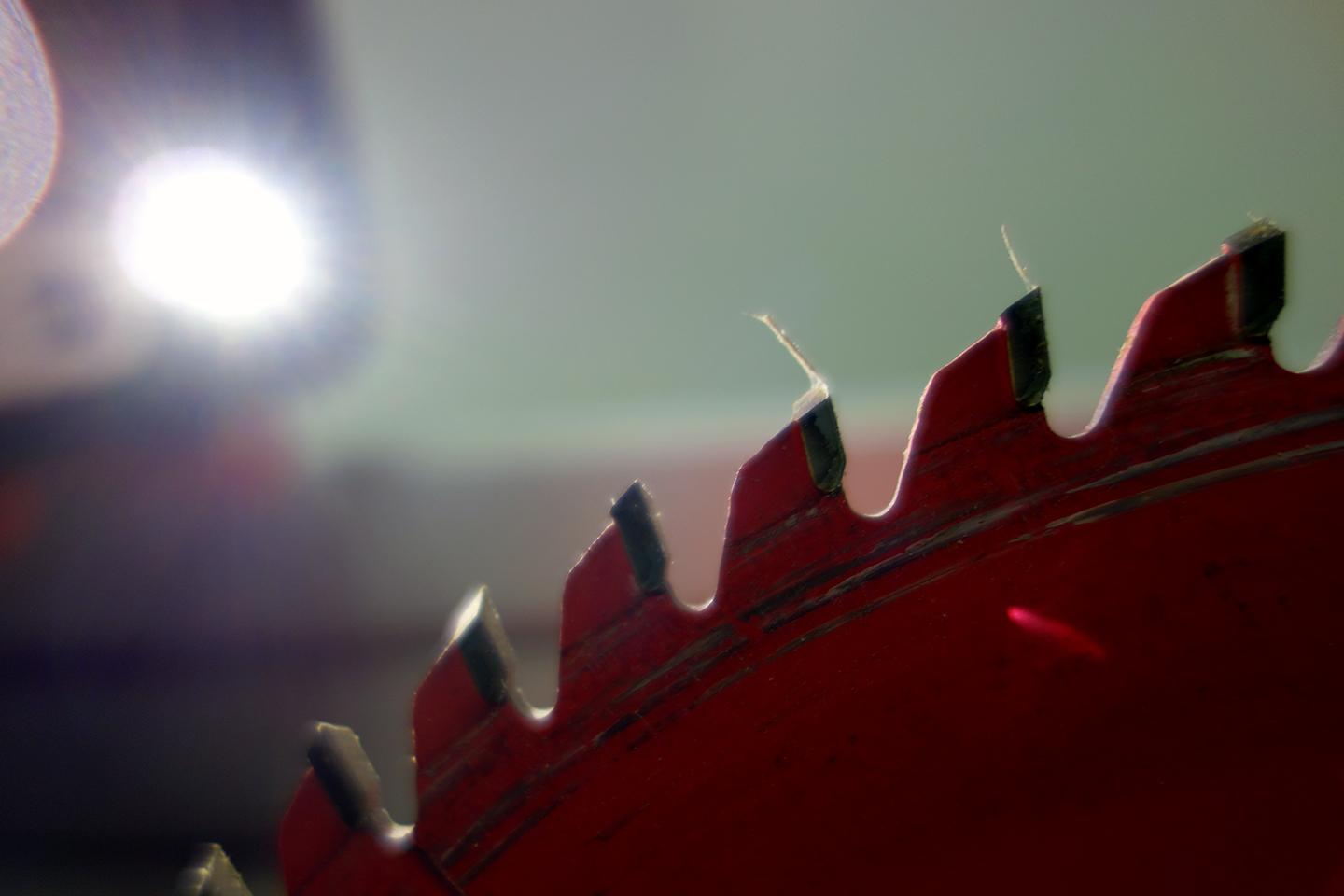 ---
My kinesthetic sense has been more powerfully informed by slide tackles and repeated collisions with asphalt, by injury and airplanes and pumping the heart and lungs, hard, amid 90 mile per week training regimens for running than it has by any formal dance training. In a deep way, I don't identify with Merce Cunningham's work. I don't identify much with extreme formalism; I identify with forces. In another way, I do deeply identify with Cunningham's life, which carried his work to his personal end. I don't know how it felt for him to dance his body's transformations through and up until that point in life when its end is inevitable. I wonder if it was like a kamikaze's final cry or Dylan Thomas's urge against gentle departure or if it was more quiet, focused, persistent . . . I feel love for that force he carried.
---
Kora Radella
For the toward, as with other BOOMERANG works, lives with intricacy and the challenge of trusting in a world where as much care and import is manifested in small gestural communication as it is in large swatches of risk-taking motion. As a dance artist and choreographer, situating this work within the context of the MCA and current Merce Cunningham exhibition is intriguing.
Cunningham's primal animism as a performer is embedded in my memory landscape and lives on in my values and research. I grew up seeing Cunningham's work in New York on multiple annual visits beginning when I was just five years old. And I was lucky to meet both John Cage and Cunningham and to see him work during their trips to the U of I at Urbana-Champaign, where I partially grew up and where, during different phases of my life, I eventually earned my BFA and MFA degrees in dance. In his later years, he would come on stage and I would focus on only him, as his was a presence I trusted. The sparseness in his movement triggered my complete captivation. Some impacts within my body and sensibility from seeing his work and training in his technique are the independence and polyphony of the lower and upper body, the complexity, clarity, and rhythms within his choreographic phrasing, his life practice incorporating tender clarity, and choice of continuation no matter the age and range, and, in later years, his use of the back space, particularly with arm use, via his work with LifeForms. Even now, I can still feel the curious and compassionate gaze when meeting him the first time, that gentleness combined with keen alertness, which spurred him onwards in life and choreography, with the ongoing invitation to chance and change.