Leading by Example: Museums as Community Connectors
Featured image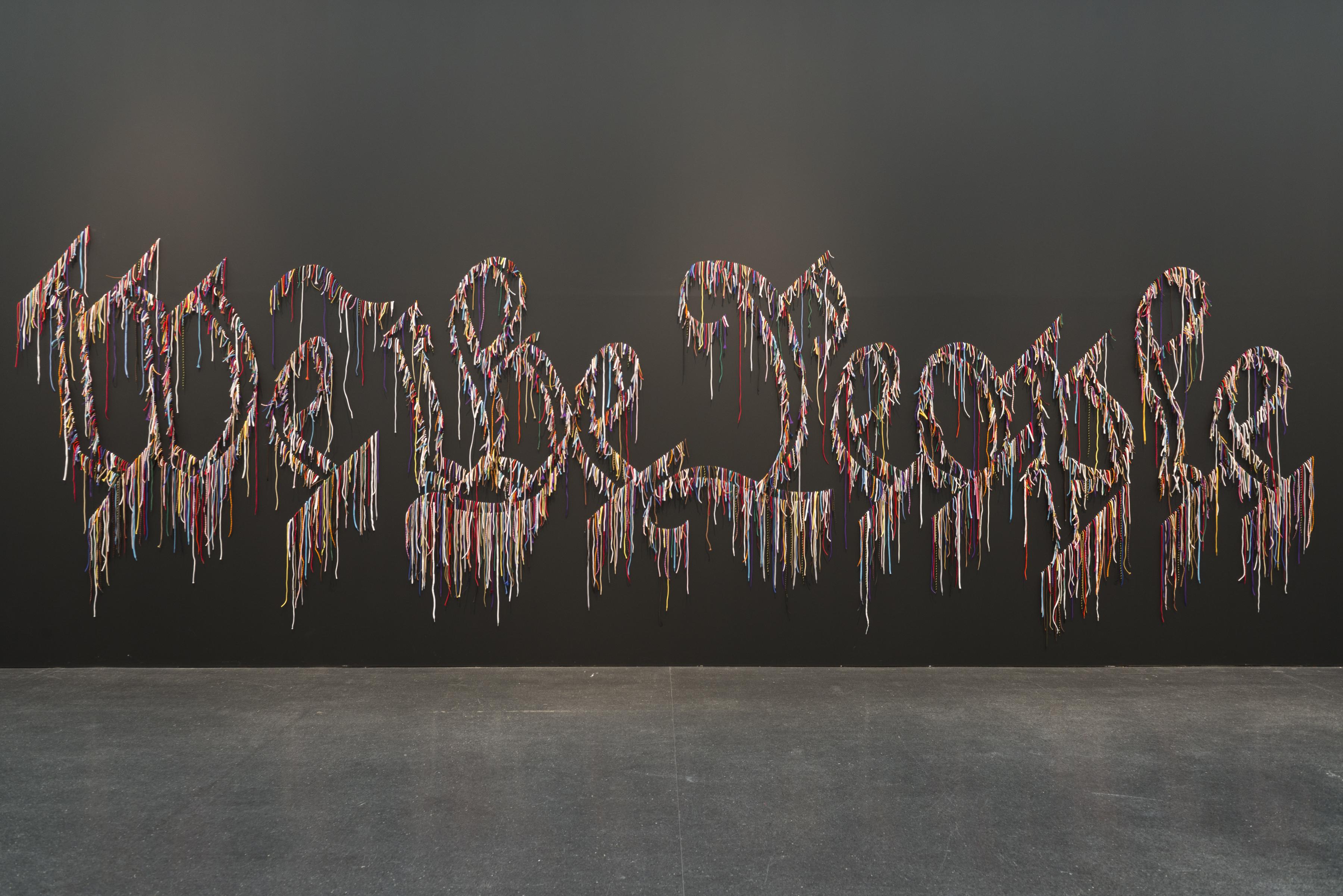 blog intro
In her letter for our members' magazine published earlier this month, our director, Madeleine Grynsztejn, stated that, as a contemporary art museum, we are driven by the "ethical imperative to provide the public with experiences that continually reawaken us to a fresh consideration of the world and people around us, and the lives we live." As we look toward the future on this Inauguration Day, this idea is especially important. Today—as always—we remain open to all communities regardless of background, political affiliation, or creed; admission is always pay-what-you-can and every Tuesday is free to Illinois residents.
Gary T. Johnson, who, as President of the Chicago History Museum and President of Museums in the Park (a coalition of 11 world-class institutions throughout Chicago), is a vital keeper of our city's history and culture. We've asked him to reflect on the role that Chicago museums in play in fostering civic engagement. A shorter version of this essay appeared in our winter 2017 magazine.
on the importance of museums
In our current political climate, few of us would disagree with author Roger Cohen that Americans are living in an "age of distrust." Museums, however, earn high rankings from the public for trustworthiness. What can museums do to put that sense of trust to work for our society? The answer, I believe, is to find new ways for museums to connect with communities.
An age of distrust needs positive shared activities, and for decades our great Chicago museums have been offering experiences that we all can share, whether we live in the city or the suburbs. School buses come from far and wide for museum visits, and so do family groups. After the museum closes and the guests return home, they cherish the memories of their visits, and social media sites hosted by museums offer new ways for Chicagoans to connect around shared interests even when the museum's doors are closed. Thanks to social media, exhibitions and programs can have a lifespan that begins before they open and continues long after they close. The Chicago History Museum has even used social media to generate and vote on ideas for a future exhibition. Used in this way, social media allows the wider community to develop a greater feeling of investment and ownership in museum activities.
Some Chicagoans, however, may not be able to visit at all unless the museums first make connections in their neighborhoods. Chicago's major museums are fortunate to have as their partner the Chicago Park District, with its network of field houses throughout the city. Since 1998, those field houses have hosted Park Voyagers, a free program whose goal is to encourage curiosity in children and equip them for full participation in the civic and cultural life of Chicago. The program includes neighborhood-based after-school and evening workshops for children and their families, as well as facilitated museum visits. It culminates with free passes to eleven museums for each participating family.
Museums are also finding new ways to use their buildings to make community connections. They are, in this regard, less like locked jewel boxes and more like civic spaces in a nation where neutral spaces are in short supply. It is common today for museums to serve as polling places and the settings for civil events such as naturalization ceremonies. During the election year, museums all over the country hosted debate screenings, creating a shared experience for a civic event that is generally experienced privately. Holidays such as July 4, Presidents' Day, and Martin Luther King Day are great times for museums to attract family groups who want to have a meaningful day, not just a day off.
on the importance of museums cont'd
Communities want their stories to be heard and museums of all kinds can give them a voice. Consider the museums in Chicago that showcase specific communities. With the Juneteenth celebration at the DuSable Museum of African American History, the Day of the Dead festivities at the National Museum of Mexican Art, and the Raices celebrations at the National Museum of Puerto Rican Arts and Culture, communities honor their own traditions, and the wider public is invited to join in as well. Organizations also look for a home in museums for events that are particularly meaningful to their community, such as the annual day of Remembrance for Japanese Americans. Rentals also can make a difference in community life; many museums offer space to civic groups and nonprofits at a reduced rate, reinforcing the role of the museum as a much-needed civic space.
Museums are also turning their grounds into public spaces; the Robert R. McCormick Foundation, for example, encourages visitors to use its Cantigny Museum Park for charity events such as races. Placemaking also happens within museum buildings themselves. The Tate Modern building that opened in London this year features a variety of gathering spaces that exist outside the galleries, catering to people who think of museum visits as social events. And museums such as the Chicago History Museum are making some gallery spaces available to those who have not bought tickets, while also providing for less formal gatherings, whether they be school groups sitting on the floor or book groups sitting in circled chairs.
Last, but not least, museums are engaging the community through exhibitions. The MCA has long featured works by local artists interested in addressing issues relevant to visitors. The museum's recent exhibition of the work of Kerry James Marshall is a perfect example. Marshall is a Chicago-based artist whose paintings record and share the contemporary African American experience. A major exhibition such as this is a powerful community connector.
All museums should take inspiration from the words of Lonnie Bunch, a former director of the Chicago History Museum and the founding director of the Smithsonian's National Museum of African American History, at the latter institution's dedication ceremony: "We remember not out of nostalgia but out of a country's need—especially today—for contextualization and clarity that comes from understanding an unvarnished history. And maybe—just maybe—that understanding can help America find a bit of healing and reconciliation." Bold art, brave science, and unvarnished history. These are the bedrocks for trust in museums, trust that can serve our larger society in many ways.
Announcement
In observance of the inauguration, we are offering free admission to all today.