Intern Spotlight: Malik John-Marc Purvis
Featured image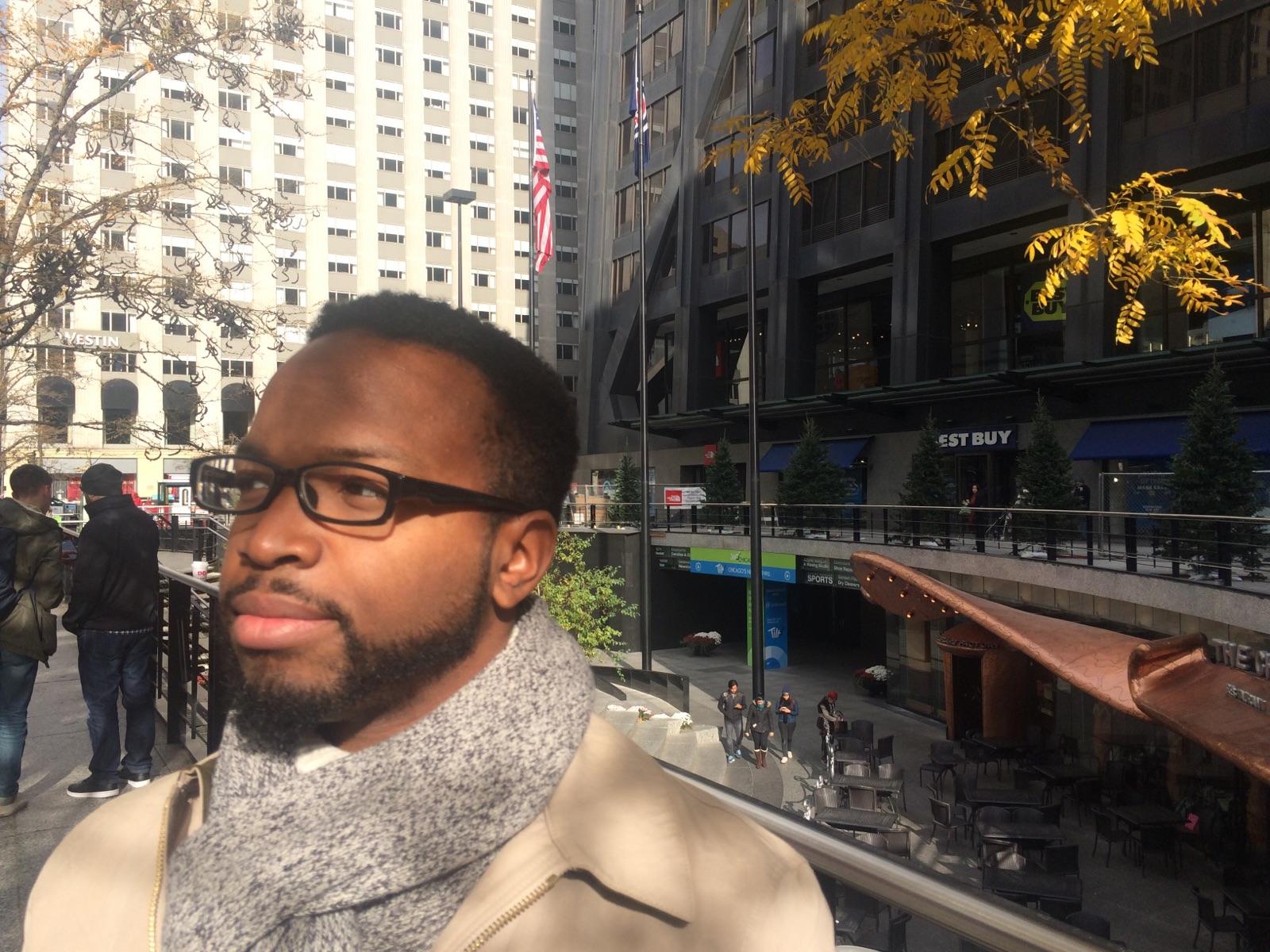 blog intro
Before Malik John-Marc Purvis finished up his fall internship in the Director's Office, we checked in with him as part of our Intern Spotlight series, which highlights the variety of educational backgrounds and interests of our interns as well as the different opportunities within our internship department. Our summer internship positions have been posted; apply today!
Details
South Shore Chicago
University of Illinois at Urbana-Champaign, painting and new media major with a minor in art history
Director's Office
Why did you want to intern at the MCA?
I've wanted to intern at the MCA since I was a teen—ever since I saw the Mark Bradford exhibition back in 2011. I walked through it and immediately said: "I have to work here." Essentially I needed to be at the cutting edge.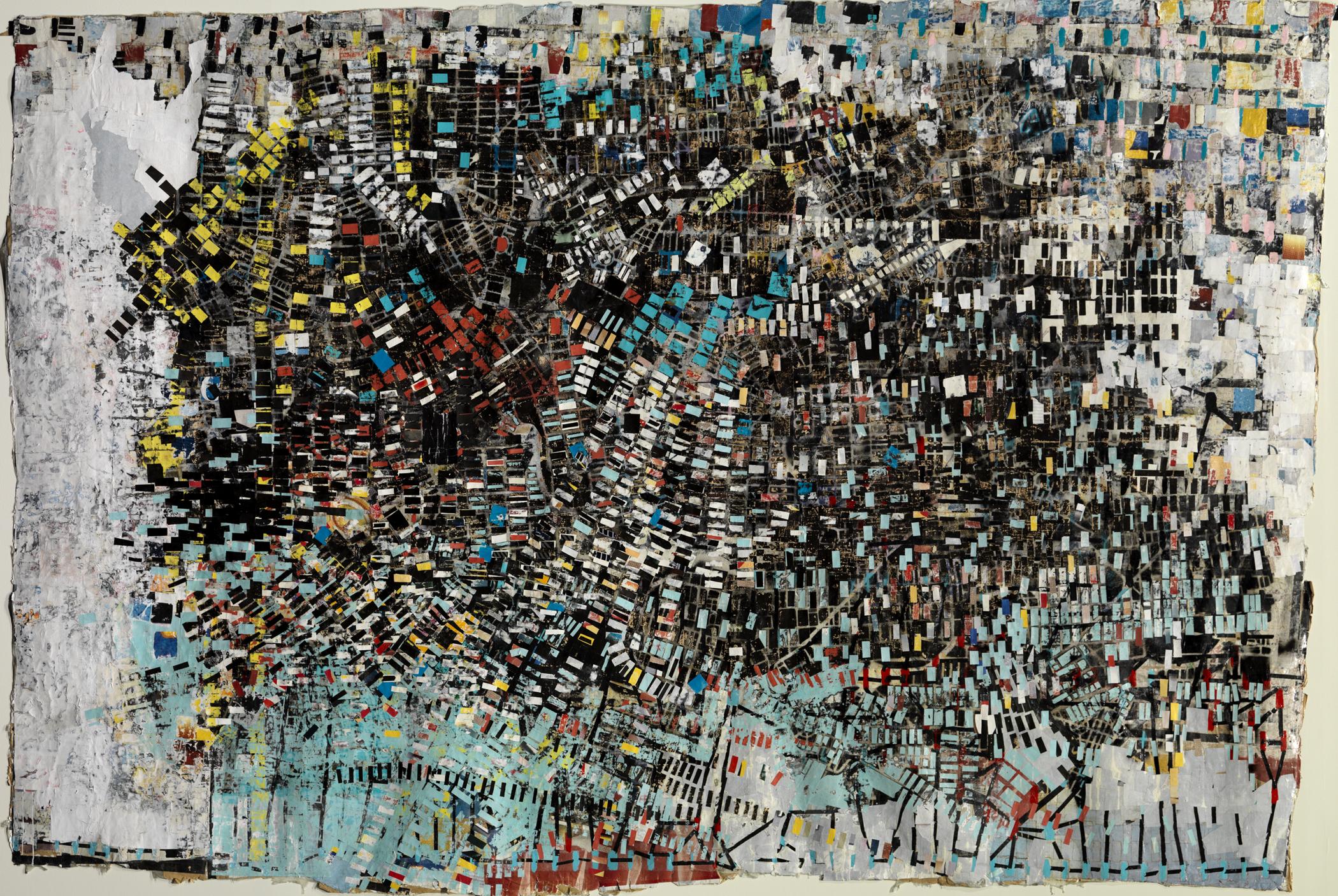 What is your day-to-day like and what has been your favorite experience interning at the MCA?
I have helped coordinate photoshoots with trustees as well as set up meetings with both trustees and outside parties. Naturally, this allows me to interact with a lot of different departments in the museum. Working as an intern inside the Director's Office has given me a great sense of what Madeleine does as a director and her wide range of duties regarding the structure and functions of the museum.
My favorite part of working here has been the conversations I have with a lot of the staff here; they're extremely nice and always helpful on career advice.
What's your favorite show or piece currently on display at the MCA? Why?
My reasons are a bit bizarre, but I'm obsessed with the Witness exhibition at the moment. I've been allured by the almost irreverent yet incredibly sincere work of Andres Serrano, Larry Clark, and, most potently, Rineke Dijkstra.
Some of them may hurt to look at, but they are all very simple ideas that express some of the harsh facts about living and any person looking at them can have a painfully honest experience.
For instance, Rineke's work, which features a young girl on a beach, shows how icons of art can have an impact on a woman's self-image. The girl in the photograph's pose sharply resembles Bottecelli's Venus. All of Rineke's beach models pose without instruction from the artist. This automatic response from the model shows (Western) art's potential to influence the lexicon of femininity through its icons of beauty. For me, this work, and the other works in the show, depict a photography that stakes its place as both a representer of the world as well as an influencer.
University or life experience, which do you feel best prepares you for life?
I feel as though that's an unfair comparison. I took an extra year of college so I spent a lot of time learning in a classroom, and yet I think that the most valuable things I've learned about art and my approach to it has come from life mistakes. On the other hand, had it not been for being at a university, I probably wouldn't have had the opportunity to work as a researcher in the psychology department or act as an officer in my school's philosophy club all while pursuing my painting major. I gained a lot of personal discovery from both so I see them as part of that as well.
What is the one thing that should be taught in school that isn't already?
I think there should be a lot more focus on how to integrate a student's take on things with other outside concepts. This increasingly complicated world calls for an education informed by more than one thing. Singular outlooks cause more divisiveness and ultimately uneducated officials in policy and in government positions. I also believe that actual books should be read rather than excerpts. For me it's like drinking a shot of espresso—it does the job, but it's not as sweet or as satisfying as a latte.
If you were to create a piece of art, what would the subject be?
Oh that's easy; a portrait of anyone (real and/or unreal). Portraits force you to escape yourself, to be one with something or someone else. Even if it's a painting of yourself, you end up having to describe yourself to a viewer. Someone can see into your mind and it expresses a kind of bond between people that can't be expressed in words.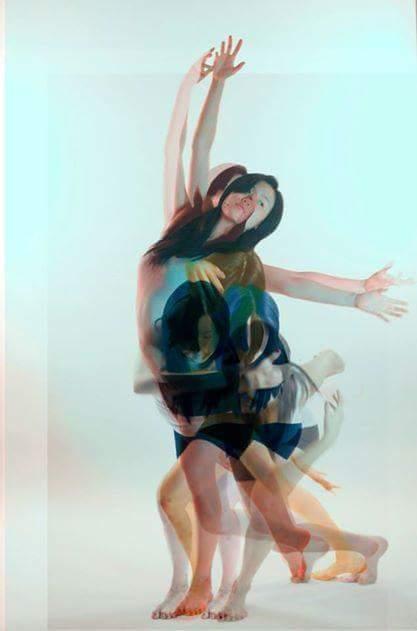 What is your favorite thing about Chicago?
Walking in it! There's nothing more relaxing or inspiring than walking through the different neighborhoods and watching people live their lives.
call for applications
Summer 2017 intern applications are being accepted through February 15. Apply or learn more.