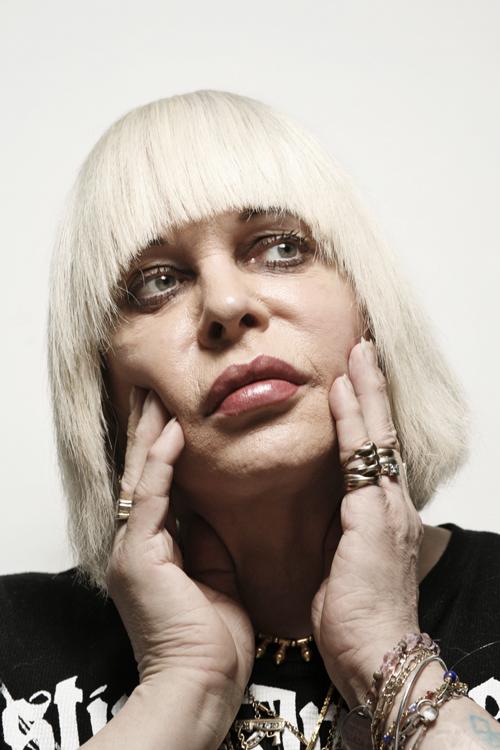 Altar Everything: In Sight Out with Genesis Breyer P-Orridge
Introduction
Pitchfork's next installment of In Sight Out, a series of talks that has brought the likes of Run the Jewels, Carrie Brownstein, and Jeff Tweedy to the MCA, features the English singer-songwriter, musician, poet, performance artist, and occultist, Genesis Breyer P-Orridge. Before s/he takes the stage Fri, Jan 13, to talk about h/er prodigious career, we've collected some highlights from P-Orridge's past interviews and reviews.
PRO TIP: Tickets for this talk are still available, but they will sell out.
People's lives should be as interesting as the art they make.
exhibition review
The psychic cross—a cultic symbol adapted from the Eastern Orthodox Church—hangs above the Rubin Museum's winding staircase, alerting you that something unusual is happening on the top floor of a museum devoted to Asian culture. Upon ascension, you may realize that you are no longer in the realm of Southeast Asian artifacts that the museum is known for. You've arrived elsewhere, somewhere between Eastern and Western rituality. You've come to praise a new kind of occult: the hybrid. You've come to pray at the altar of Genesis Breyer P-Orridge.