Thanksgiving, Dinnerware, and Saddam Hussein
Featured image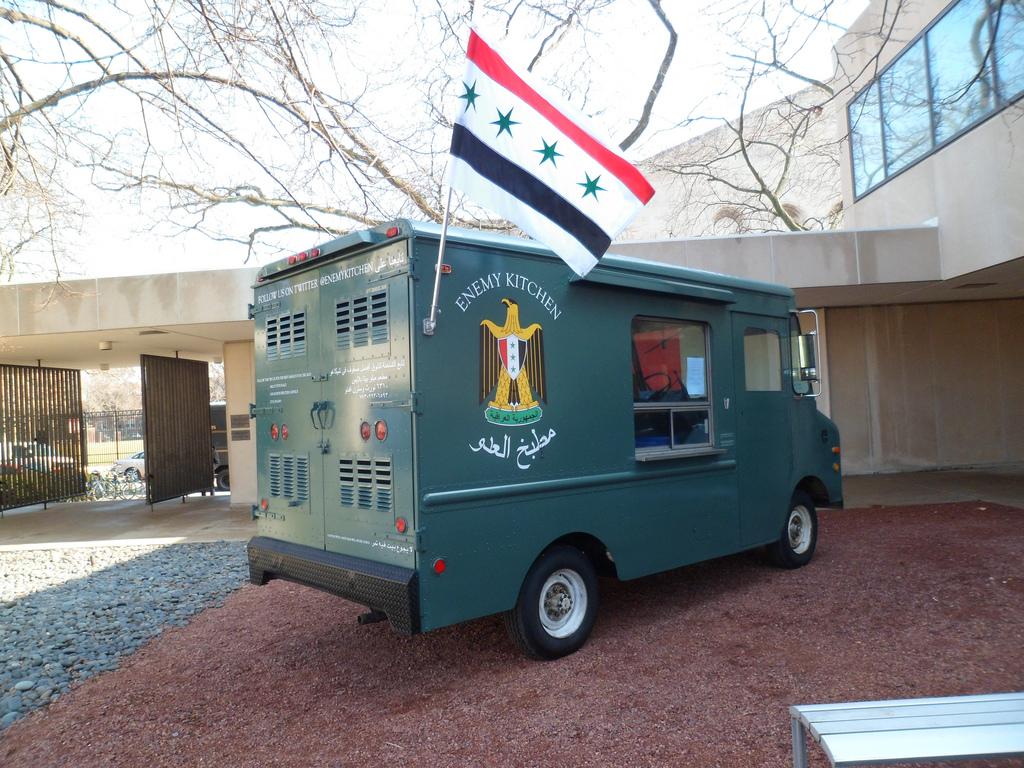 blog intro
This week, many of us probably pulled down china from shelves so high up that the air was thin, dusted them off, then polished the crystal in preparation for Thanksgiving celebrations with family and friends. Whether we recognize it or not, we're making a (sub)conscious effort to select dinnerware that speaks to a special occasion; we use the "good china" as opposed to the items we use every day.
on symbolism in dinnerware
Artist Michael Rakowitz, who has a solo exhibition at the MCA next year, confronts and conflates this almost subconscious way of deploying dinnerware in two artworks, Spoils, which took place in New York in 2011, and his ongoing Enemy Kitchen.
on Michael Rakowitz's works
For Spoils, the artist served Iraqi cuisine on eBay-purchased plates that were actually looted from Saddam Hussein's palace—plates that later had to be repatriated to Iraq. (You can read about the incident on the artist's website.) These plates reappeared in a few iterations of Enemy Kitchen as limited-edition paper plates, making them a kind of disposable luxury. The late dictator's plates become not only a cultural triumph over a brutal regime in Rakowitz's works, they also challenge the eater's perceptions about the culture behind what is being served and how.
What are your dinnerware choices saying this Thanksgiving?