Featured images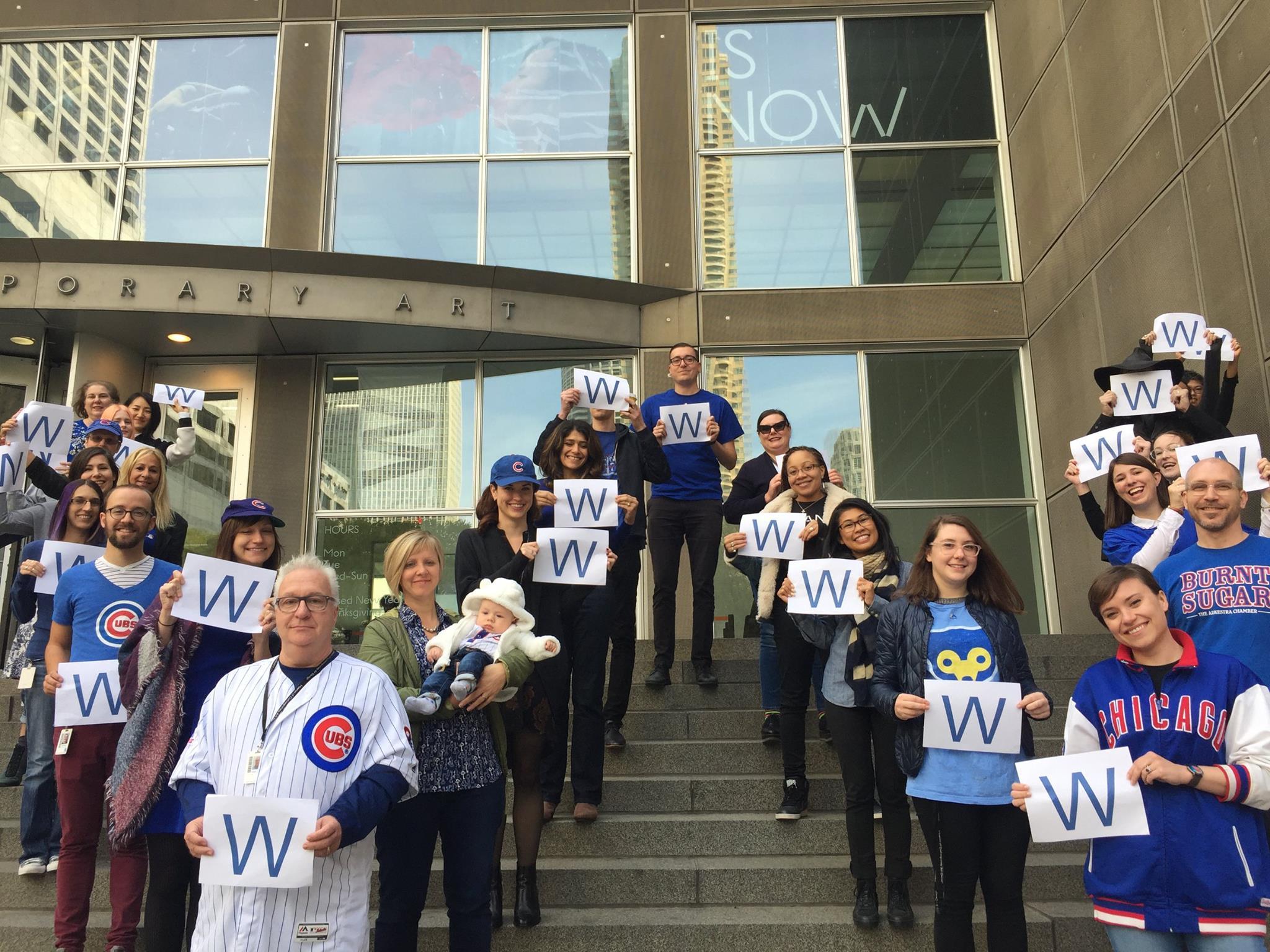 ---
Today, the Chicago Cubs clinched the World Series in a harrowing game seven, breaking the 108-year-long drought with the joyous tears of their fans. Below, MCA Social Media Intern Sophia Conforti describes the significance of this momentous occasion.
About
Since the Chicago Cubs last won the World Series title in 1908, it has often seemed as though the world has been conspiring against them. For 108 years, fans have flocked to Wrigley Field with the hope that their team would bring another World Series championship to the "Friendly Confines," and year after year they have been disappointed.
This year was different.
After walking away from the 2016 regular season with a 103-58 record—the best win-loss record in all of Major League Baseball this year—the Cubs advanced to the post season. Pitch after pitch, game after game, they fought their way to the National League Championship, finally beating out the Los Angeles Dodgers to play against the Cleveland Indians for the coveted Commissioner's Trophy.
After four games, the Cubs were down 3-1, which left some fans feeling the pressure of the Cubs curse. But as the team had before, they bounced back from the deficit and tied up the series.
And so, after a thrilling 10-inning, heart palpitations–inducing Game Seven, the Cubs defeated the Indians 8-7. They fought hard, won, and brought a Chicago Cubs World Series title back to the city for the first time in more than a century.
Sure, they may have waited 108 years, but there are 108 stitches on a baseball. Maybe it was destiny.