Featured image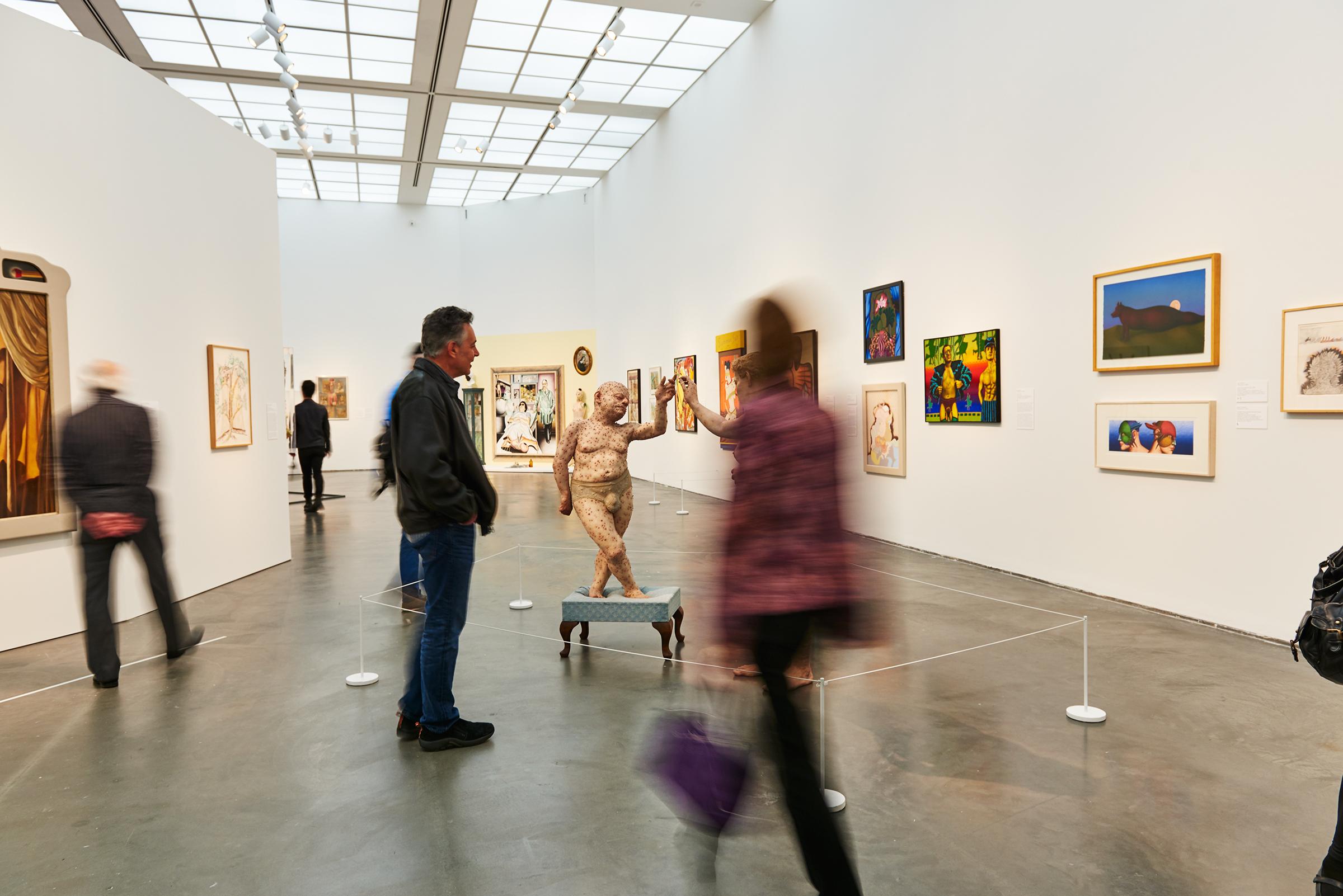 blog intro
If you've missed one of the exhibitions at the MCA, there's a good chance you can catch it in another city over the fall or winter—use this lineup to aid your holiday travel planning.
Through Jan 8, 2017
Just in time for the election, Kathryn Andrews: Run for President is currently on view at the Nasher Sculpture Center in Dallas through January 8. No word yet if Mr. T will visit Dallas as he visited the MCA (and his larger-than-life self in the exhibition).
Oct 25, 2016–Jan 29, 2017
One of the most highly anticipated exhibitions of the season, whether in Chicago, Los Angeles, or New York City, Kerry James Marshall: Mastry arrives at the Met Breuer on October 25 with the companion exhibition, Kerry James Marshall Selects, featuring more than 40 works from the Met's collection.
Through Mar 19, 2017
The Freedom Principle: Experiments in Art and Music, 1965 to Now, recently opened at ICA Philadelphia and is on view through March 19, giving you plenty of time to see it there. Chief Curator Anthony Elms (who got his start here in Chicago) planned quite a few programs in conjunction with the exhibition, including a discussion with cocurators Naomi Beckwith and Dieter Roelstraete.
Dec 21, 2016–Apr 3, 2017
An audience favorite when it was here in Chicago, Surrealism: The Conjured Life, is on the way to the Cantor Arts Center at Stanford University where it opens on December 21—just in time for Christmas and New Year's.
Mar 12–Jul 2, 2017
Still haven't seen the powerful and evocative Kerry James Marshall: Mastry or need to see it again? Mastry makes it's final stop at LA MOCA in the spring of 2017.