Reclaiming Gardner's Art History
Featured image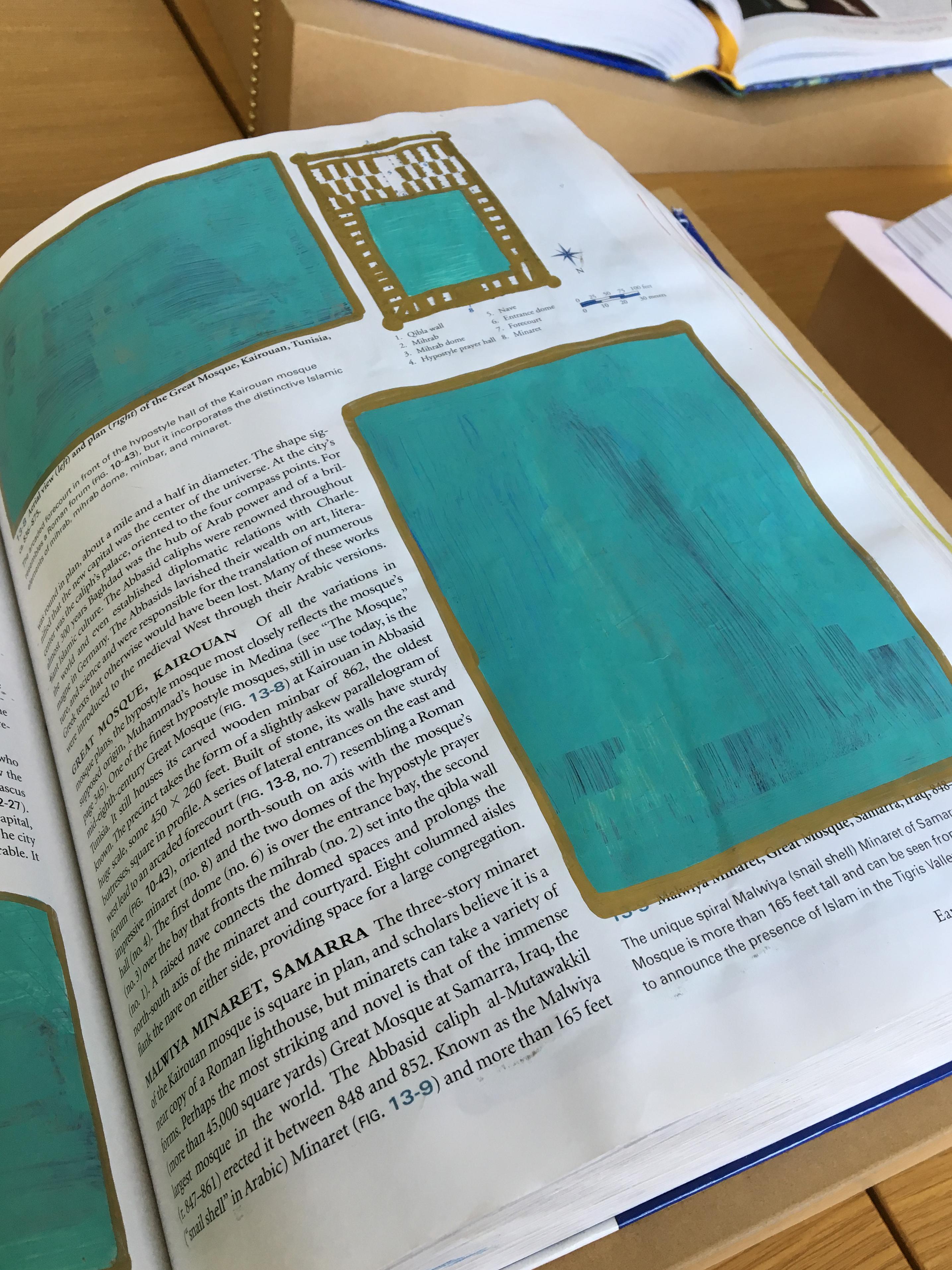 on the KJM interpretation project
In the lobby outside Kerry James Marshall: Mastry, there is a long, library-style table with several copies of the classic college textbook, Gardner's Art Through the Ages. A staple of any college student pursuing a degree in art or art history, each of these books has been altered and/or annotated by artists and art historians who, responding to Kerry's commentary on his practice, want visitors to question the artists, media, and geographic locations that are part of conventional art history, and what has been omitted from this history.
Gardner's Art Through the Ages was originally written by Helen Gardner, an art educator and lecturer at the School of the Art Institute of Chicago, as a resource for her students. The book was first published in 1926 and though it is not the first book on the history of art, it has become one of the most successful tomes on the subject and even after Gardner's death it continues to be revised and edited for classrooms around the world.
Gardner's book, however, is not a neutral history of the visual arts. She culled together artists and artworks that had been sanctioned by her peers and predecessors as masters and masterworks. In doing so, she and the editors who have shaped the book since her death created a set of expectations about what makes a successful work of art and who is a "master."
In publishing this book, Gardner identified a system that Kerry James Marshall later defined as one that catalogues the value of an artist's work and sets expectations about what a successful work of art looks like. The narrative of Western art history, as told through textbooks, is one in which some works are judged to be more significant so they gain value and appreciation as they age while others fade into obscurity. This litany of masters—which spans from Michelangelo and Rubens to Pollock and Rothko, etc.—is primarily comprised of white men whose voices dominate the narrative.
But there are art histories that fall outside this narrow lens.
As we prepared for the Kerry James Marshall exhibition, we asked Regin Igloria, Billy McGuinness, Lynnette Miranda, Raven Munsell, Melissa Potter, Josh Rios and Anthony Romero, and Kelly Lloyd to alter a copy of Gardner's Art Through the Ages according to what they thought was missing or left out of art history. Each responded differently to our suggestion and the results are powerful and revealing. In some cases material is added, in others it is taken away, yet all share the goal of changing your perspective.
While the books will only be on display through Sunday, September 25, 2016, we have asked several participants about their books, and over the coming weeks we will be posting their responses.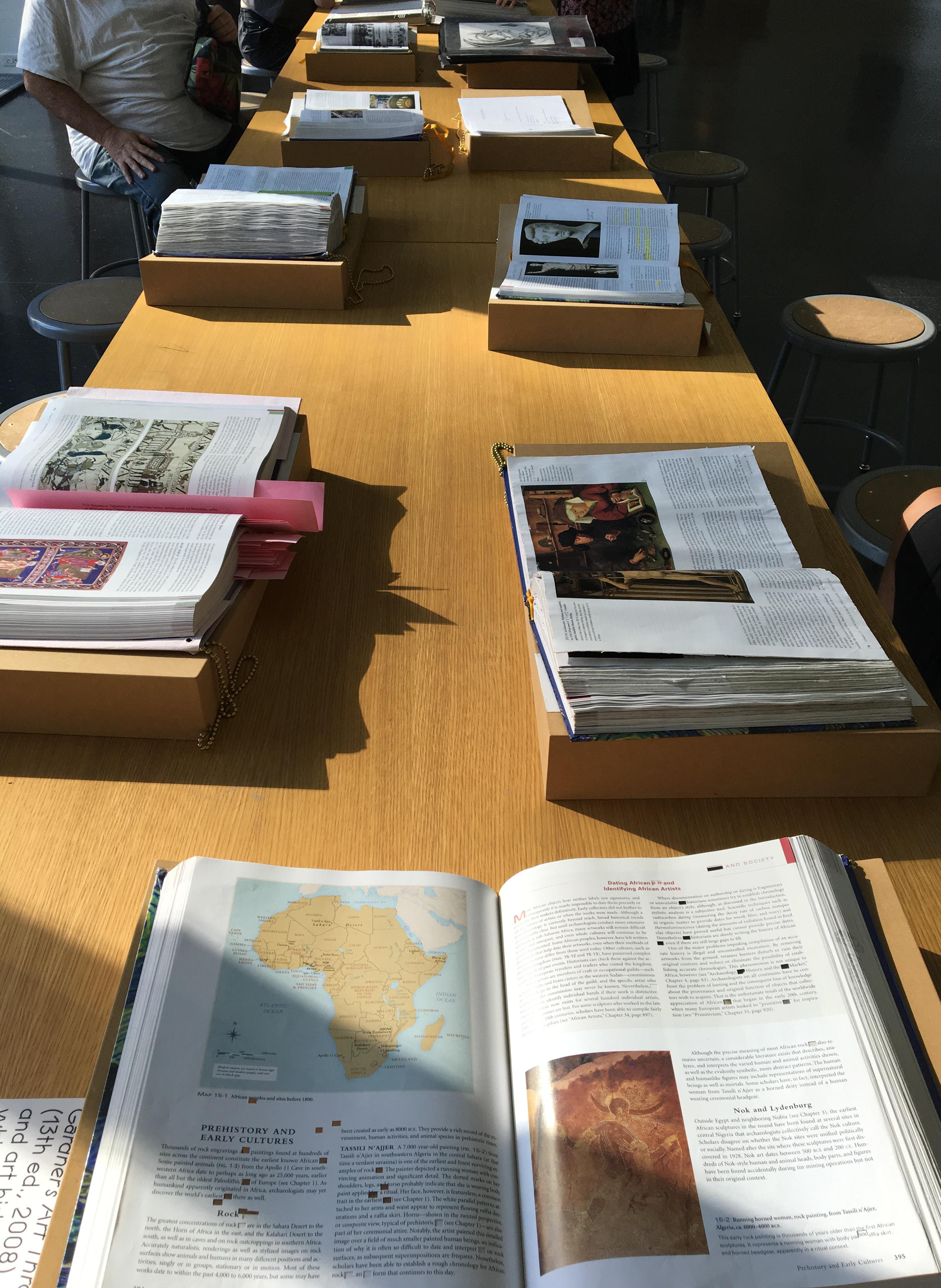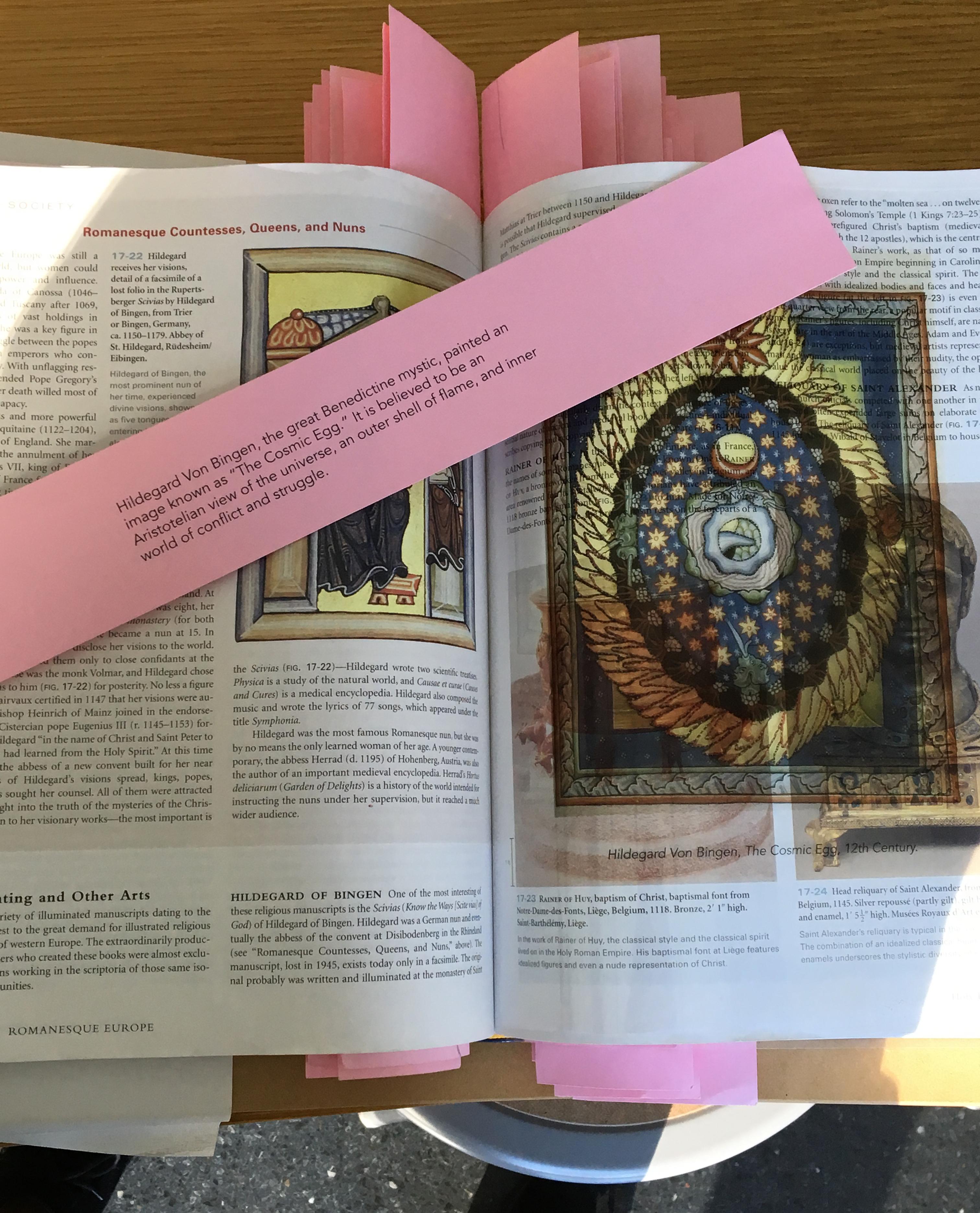 ---
I can look at work by artists that I think is incredibly well done . . . there are artists who are virtuoso draftsmen, people like Charles White. But those people never show up in the historical pantheon of artists who can be considered masters. And that for me I had to figure out how to resolve this discrepancy between what I saw in that work and the lack of recognition in the mainstream art history that I thought they deserved.
—Kerry James Marshall