Ask the MCA: Kerry James Marshall's Canvases
Featured image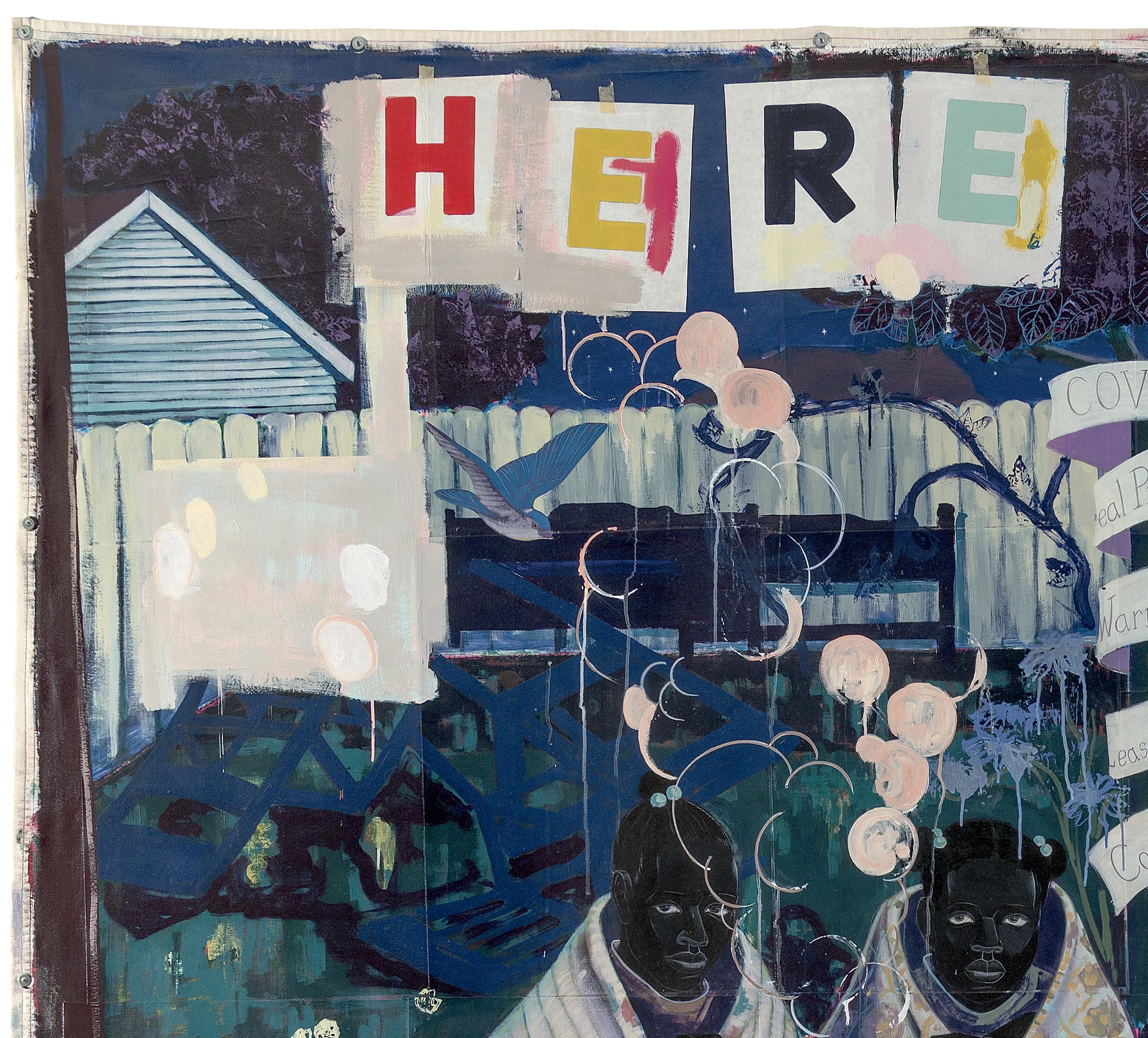 blog intro
Fastened directly to the wall, Kerry James Marshall's canvases have a presence that almost begs you to ask how they are made and many of our visitors have. Given their size, one of the questions that has come up is how Kerry James Marshall ships and stores his paintings. Pete Nawara on Twitter specifically reached out to see, "how Mr. Marshall prepares his tarps for painting." So we asked Meridith Gray, our Chief Registrar, to tell us more about the paintings in Kerry James Marshall: Mastry.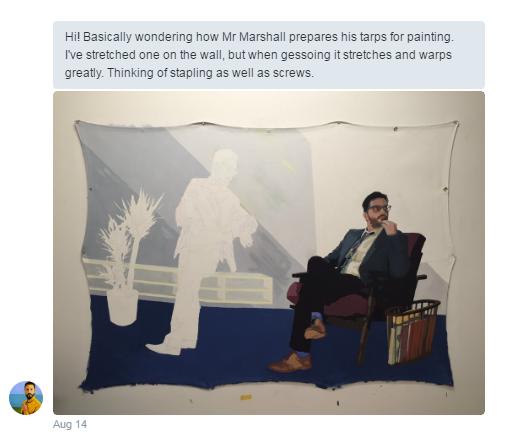 Answer
Some of the canvases do travel rolled; but not all of them. Some of them travel "stretched" to a travel frame that then goes into a crate—so they travel as if they were mounted to the wall.
Paint doesn't always crack when it's rolled. He may add something to keep the paint more pliable or prepare his canvas banners a certain way—but unfortunately I honestly don't know. It may also be that the paint is not applied very thickly.