All in a Day's Work
blog intro
After almost a year on the MCA Plaza, Alexandre da Cunha's exhibition of construction-related objects comes down Monday. The installation, which only took a day, required eight semi trucks, one crane, and a lot of number-crunching engineers to pull off. Below we interpret our Chief of Exhibition Production's notes on the installation in drawings.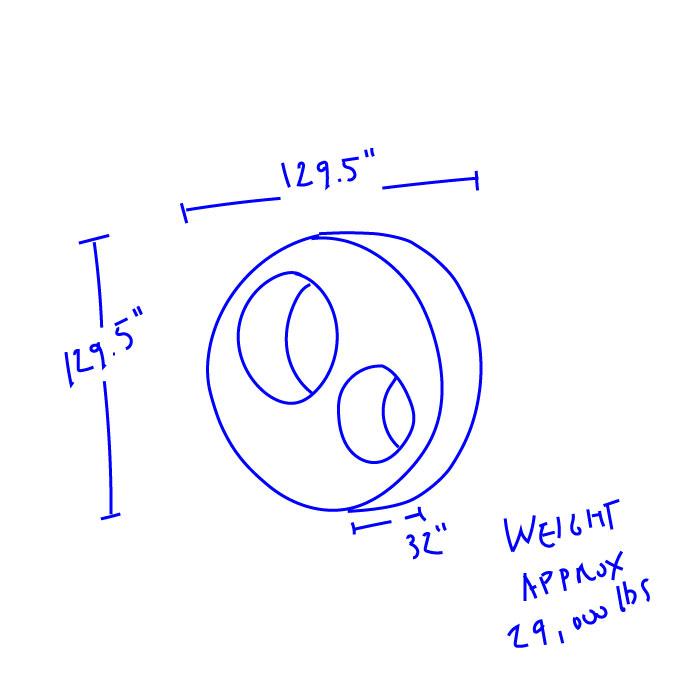 install info for biscuit
DIMENSIONS
129 1/2 x 129 1/2 x 32 in.
approx. 29,000 lbs
Rests on a steel plate and post mount
The 8 ft x 8 ft x 1 in. plate rests on a slab and is buried under the pavers
A post welded to the plate was inserted into a PVC-lined 8-inch opening in the sculpture and extends approx. 50 inches upward.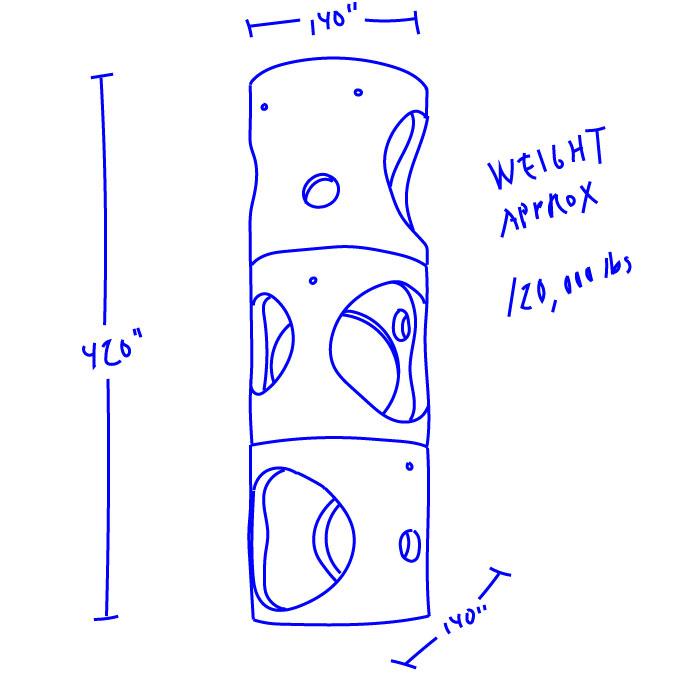 install info for figurehead
DIMENSIONS
(does not take into account the 4–5 inches buried under the pavers)
approx. 120,000 lbs
Rests on a 12 ft x 12 ft x 6 ft concrete-reinforced foundation that was used for Martin Creed and Amanda Ross-Ho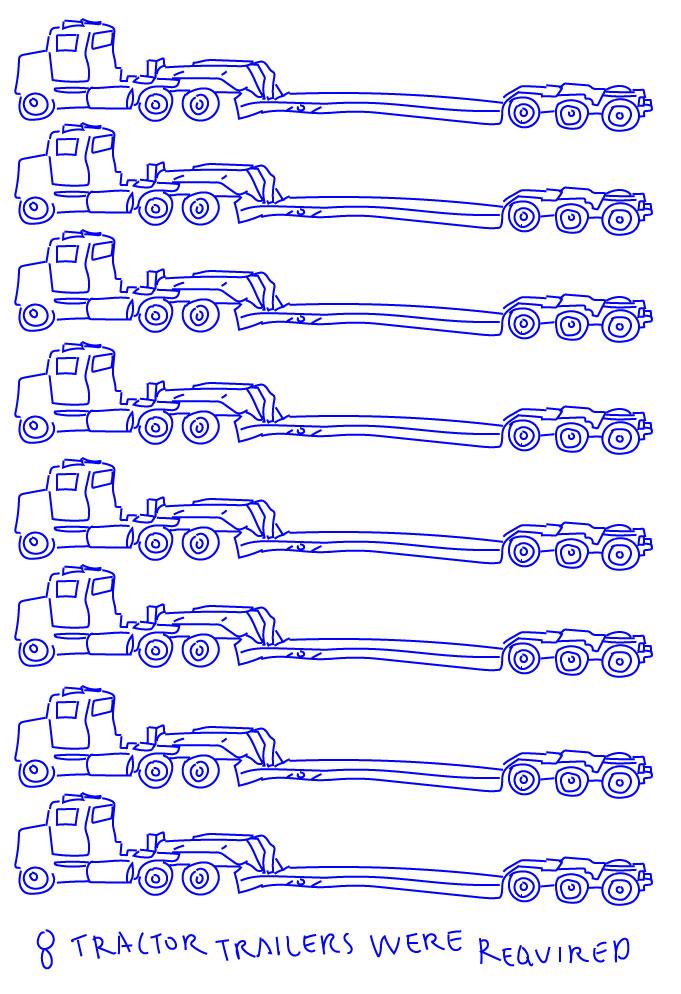 install info
All the concretes are not in fact found. Using industry standard widths and heights, the artist chose/designed where and how big all the openings for the forms were to be before they were made.
All the forms were made locally in Elgin at a company called Concrete Specialties.
Each concrete form had to come separately on a tractor trailer flatbed because of their weight.
Between the crane and the artwork 8 tractor trailers were required.
A 265-ton crane was used for lift and reach for all three sculptures.
All the pieces were lifted and placed in a single day.
None of the sculptures have any mechanical connections to other parts or the ground.
---