Just in Time: Performance + Art at MCA Stage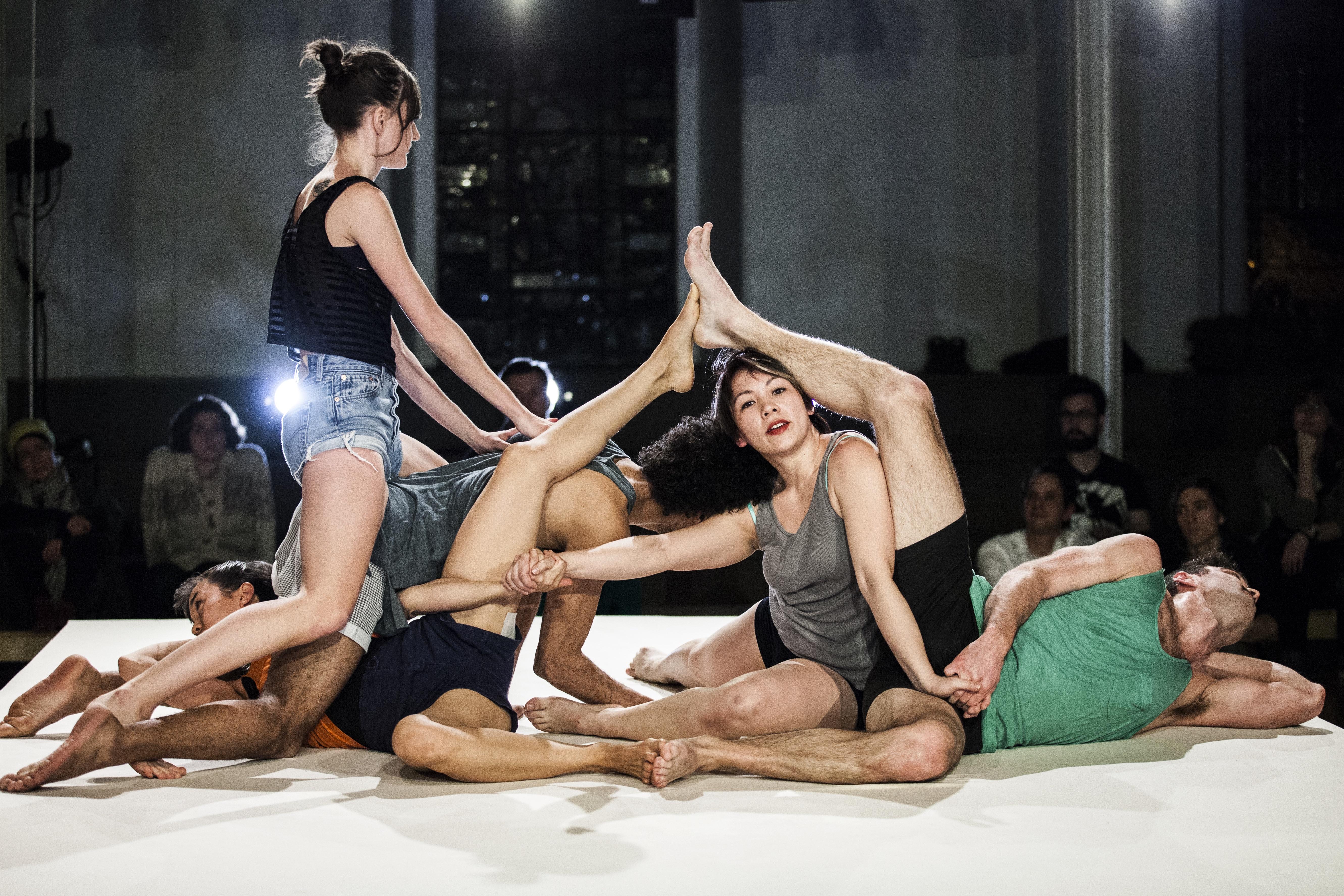 blog intro
IN>TIME festival kicked off it's fourth season this January, offering the city's residents and visitors alike a reason to venture out into the veritable Chicago winter and experience new developments in contemporary performance in venues across the city, including the MCA.
on performances at MCA Stage
Two upcoming MCA Stage performances, Cosmic Body and Thank You For Coming, are unique hybrids of dance and music, designed to create powerfully affective experiences. In these intimate performances, audience members are seated on or near the stage, blurring the line between witness and performer; asking you to be present in that moment. Below we've gathered excerpts from each performance, but some things you just have to see for yourself.
Debuting on MCA Stage tonight, Cosmic Body takes place amid an installation built on the stage itself. The choreography requires Fiksdal's collaborators to weave in and out of this installation in a movement that builds over time, and are accompanied by an ambient soundtrack by electronica/EDM artist Ingvild Langgård.
Next week, five dancers gradually become tangled together into one morphing body, expressing different emotions and ways of being. Over time, the social and political implications of what their dance is becomes clear.