Hit Refresh
by Seth Dodson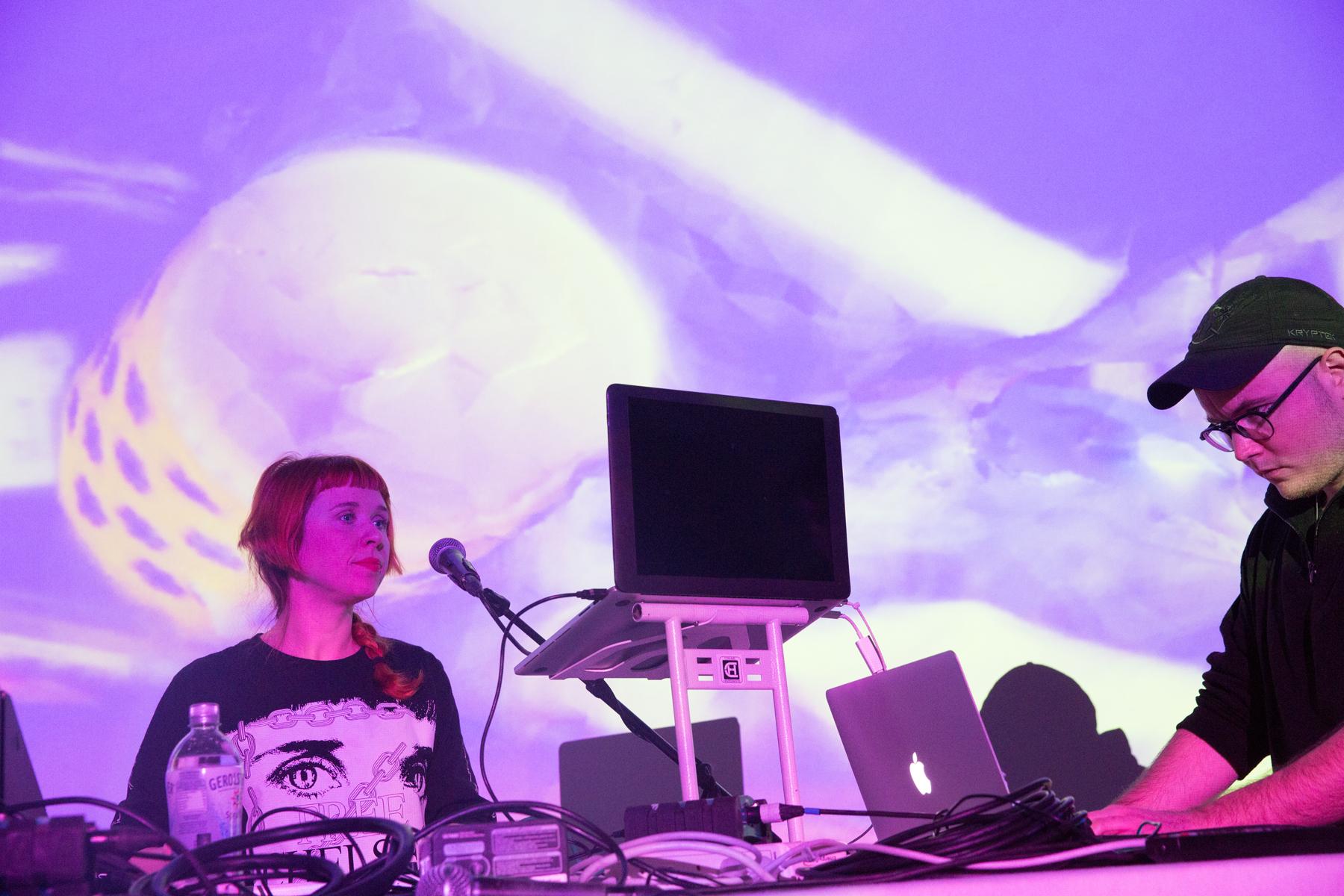 Blog intro
For our partnership with the MCA, we at Pitchfork decided to take a different approach to nighttime programming; instead of offering a 3 am rave, we wanted to do something a bit more soothing or uplifting. Better yet, something . . . refreshing.
on Refresh
Hence the event's name, ⌘R, a play on the keyboard combination used to refresh a web page. It's a new year, and this Prime Time is about starting over with a clean slate. We grouped together musicians and artists and foods that work with this theme, though not strictly—because being too specific about sticking to a theme isn't very relaxing.
To give you an idea of what to expect, we organized samples of a few of the musicians who are playing. There is more music and events happening, too, but we'll let that stuff be a surprise. Knowing everything in advance is not relaxing.
Holly Herndon
The music of composer, musician, and sound artist Holly Herndon contains the cumulative power of 100 reiki healers.
How to Dress Well
Let How to Dress Well's DJ set wash over you as you contemplate your favorite eternal mystery.
Bitchin Bajas
Soar to the 3rd-floor balcony and pamper yourself with the psychedelic songs of Bitchin Bajas.
Jimmy Whispers
If all else fails to calm your nerves, take a long walk (with an even longer mic cord) as demonstrated in this video by bedroom pop star Jimmy Whispers, who's performing a solo set.
Listening Stations
Drew Daniel, one half of electronic duo Matmos, curates a playlist in one of several listening stations that we are pairing with scents from local natural goods purveyor Hidden Folk.
on Jenny Hval
Jenny Hval curates a playlist, too. Olfactory and auditory needs met.
Tim Kinsella
Tim Kinsella, front man of legendary indie group Joan of Arc, guests as a DJ for ⌘R. Gratitude and apologies are expressed here simultaneously from one of the masters of conflicting emotion, the yin to his own yang.